Hi Lovelies,
Welcome back! And welcome, if you are new here 💕💕💕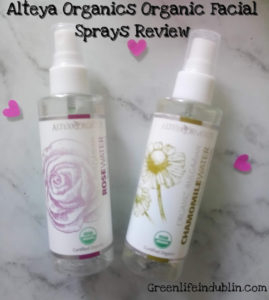 Back to talk about the brand, shall we?
The family owned company grows and harvests roses and lavender, and distill premium organic rose and lavender essential oils and flower waters using generations-old recipes. They also offer a wide range of organic plant extracts, oils and herbs from the eco-regions of the Balkan Mountain. After many years of extensive research, they enhanced our proprietary steam-distillation method that marries 400 years of tradition with science, to extract flower essences that are dermatology-grade and retain the therapeutic properties and synergy of the plants.
For years, Alteya's scientific team has been researching ancient traditional recipes and the miracle effects of organic rose oil (rose otto) on skin. As a result, they were able to produce rare and limited rose Organic skin and body care based on old proven formulations enhanced to specifically meet the skincare needs of modern, eco-savvy people. It is based on an exclusive compound, their proprietary Bio-Damascena Skin Reviving Complex – a combination of organic essential oils and extracts combined with Organic Rose Otto – designed to improve skins resistance to environmental factors and slow down the aging process.
Now tell me that doesn't sound amazing? I sure want to delve more into that!
They work hard to ensure that Alteya Organics creates products that are superior to those from other companies in the industry in terms of quality, potency and benefits. One other key highlight that distinguishes them from most other natural and organic companies is that we adhere to the strict USDA organic standard. Needless to say, they have rigorous company policies and procedures in place that ensure that every single item they produce passes detailed quality inspection by the company staff and where applicable, by third-party laboratories. They are committed to providing superior quality, environmentally safe and organic skin and body care products as well as aromatherapy ingredients to satisfy the needs of our customers.
If you are intrigued, you can get them from Love Lula, one of my favourite online shops ever. No hard push, I am not all about that life – if you know me for some time, you know I am only sharing the love for products I truly love and believe in myself. It is safe to say they have got The Green Life In Dublin Seal Of Approval!