Hi Lovelies,
Welcome back! And welcome if you are new here xoxo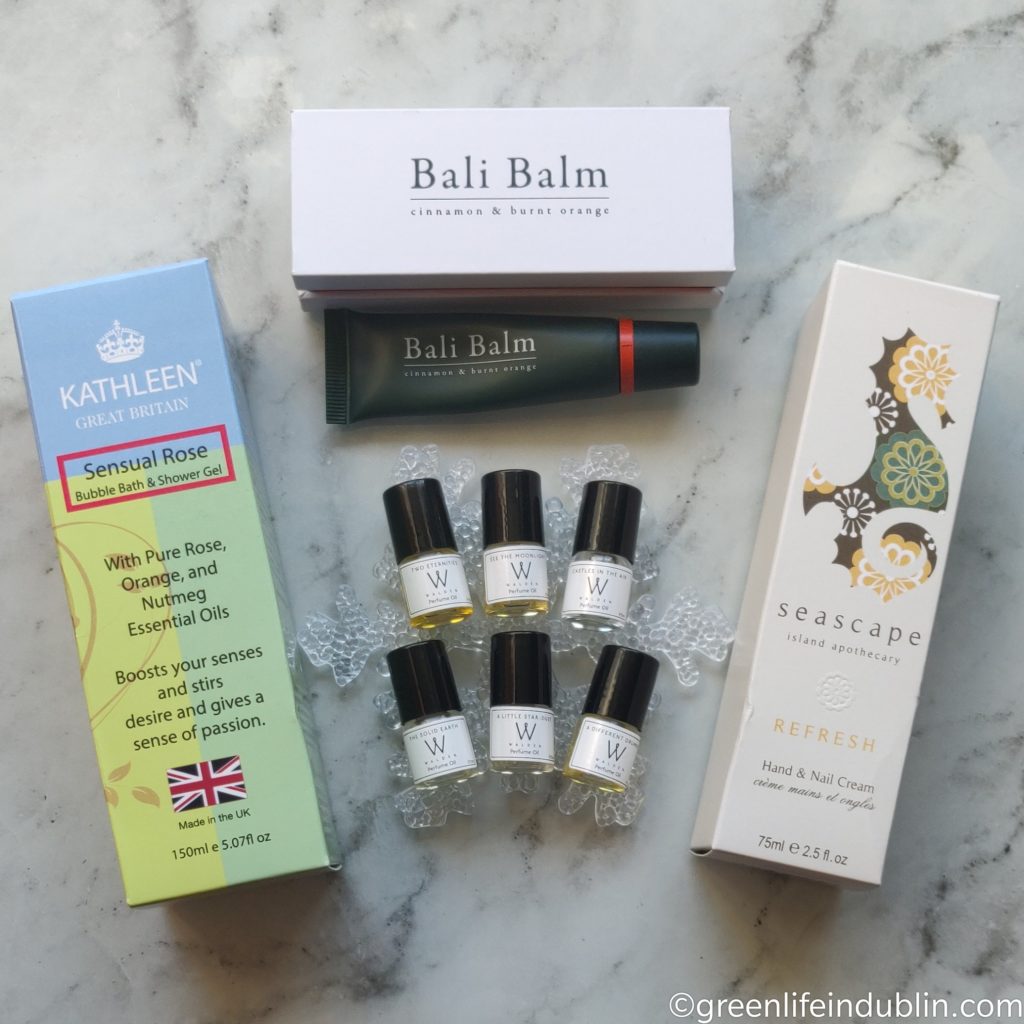 I do realize I am way late with this post, I assure you I had my best intentions to post it on time last December, but time got away from me juggling all the normal work-family-life-blogging duties coupled with intense testing slash judging for The Beauty Shortlist Awards 2019 and Holiday preparations. So I posted this post on my IG page here and promised You to come back a month later, not only with my first impressions, but with a more well rounded review. Here I am, ready to give my two cents on all the products and the box in overall. Ready to get started? I am so ready.
*sadly Love Lula is no more.. Sob!
Firstly, let me just say that Love Lula*  is the only subscription box I am getting, and I am really happy with it. I've been getting it for around a year and a half maybe, and I have to say they do a very good job at including a good variety of products, apart of a few tiny missteps of too many scrubs or face oils in a row, other products were a delight to discover. I have to say I am looking forward to each new month in anticipation of what's to come – Christmas or Birthday present for yourself each month, anyone? They ship worldwide, and the price is 14.95£ monthly recurring for UK customers, and for us international gals there are two options of three months (52.50£) or a year (21£) including post and packaging. There is also an option to try one box, both for UK and international customers. Green beauty boxes are a great way to discover new items you might have missed otherwise, and I love that anything coming from LoveLula is cruelty free and guaranteed not to have any toxic ingredients – they have very strict criteria for any product they accept, and that is taking the guesswork off your shoulders. Here's what we got in the last box of 2018.
Oh, just a little note before we get started – this in an international version of the box, the UK version had two Glossworks nail polishes and Hairy Jane hair perfume – very jel I couldn't get my paws on them, as the polishes would have come so handy during the Christmas time, and I've been dying to try that Hairy Jane hair perfume – sooo curious about the smell everyone keeps raving about. Can someone invent a scratch and sniff feature for blogs and social media please?
Not to worry though, as the replacements we got are equally fabulous if not more so – I am well chuffed with mine! I mean natural perfumes in those cutest teeny tiny roller bottles, do I need to say more?
The products that everyone got:
Kathleen Natural Sensual Rose Bubble Bath and Shower Gel (18£ or 20€ for 150ml)
I was delighted to see another product by Kathleen Natural, as I really enjoyed what I have tried from them so far – so much that a few products ended up in my 2018 Best Products list. I was impressed with this bubble bath and shower gel thingy too – it works wonderfully both ways, and the natural scents of roses and oranges does give you an instant feeling of joy!
It cleanses, hydrates, and balances the skin without dry it out.
Suitable for all skin types including sensitive skins. 100% Natural. Vegan-friendly.
AROMA Top Note: Orange Essential Oil Uplifting orange oil has a sweet, fruity scent and is expressed from the rind of sun-ripened oranges. Naturally revitalizing and uplifting, sweet orange is a staple aromatherapy oil for creating a bright, uplifting, and invigorating ambience.
Heart Note: Rose Essential Oil Rose has astringent properties that make it perfect for toning and lifting the skin. It can also enhance libido and inspire romance. It helps alleviate feelings of shock and is believed to stimulate the hormone secretions that trigger menstruation and ease post-menopausal symptoms. Rose is often used to enhance feelings of wellbeing and to induce those feelings of positivity, joy, and hope.
Base Note: Nutmeg Essential Oil Nutmeg has antibacterial properties that work against 25 different bacteria. Nutmeg oil is useful for treating muscular and joint pain and relieving menstrual cramps. This earthy aroma comforts the body, improves blood circulation, and helps reduce mood swings and depression.
a little note – did you notice this product alone exceeds the value you pay for the box? Yup, you ALWAYS get at least triple the value, guaranteed in every box. Also, you are guaranteed to get at least two full size items, but they often have three or more. Sample sizes are almost always deluxe samples comparable to travel sizes, those teeny sachets are far and few in between.
INGREDIENTS: Aqua, Sodium Coco-sulfate*, Aloe Barbadensis Leaf Juice*, Glycerin*, Caprylyl/Capryl Glucoside*, Cocamidopropyl Betaine*, Decyl Glucoside*, Rose Damascena Flower Oil**, Citrus Sinensis Peel (Orange Sweet ) Oil**, Myristica Fragrans Kernel (Nutmeg) oil**, Citric Acid*, Levulinic Acid*, Lauryl Glucoside*, Coco Glucoside*, Glyceryl Oleate*, Sodium Levulinate*, Sodium Phytate*, Sodium Benzoate, Linalool**, Limonene**, Citral**, Eugenol**, Geraniol**, Citronellol**. **from essential oils *natural plant origin
Seascape Island Apothecary Refresh Hand & Nail Cream (10£ or 11.11€ for 75ml)
Umm, I'll be honest with you here – I must have been suffering with blogger's fatigue when I received this, because after trying it once and not being overly impressed by it, I gifted it to my friend at work after spotting Primark 1.50€ hand cream at her desk. I know, shock horror right? I immediately set it upon myself to fix that situation 🙂  I was thinking along those lines of "yes, we all need a good hand cream in winter, but I already have a firm favourite, so I don't need this" I was also in the thick of testing for The Beauty Shortlist as I already mentioned, and I remember feeling overwhelmed by the amount of products – and I certainly thought I will not miss it. Until one day I was chatting with said friend and she started singing praises to this hand cream, saying it is the best hand cream she has ever used in her life! When I asked her to elaborate, she said that in a space of three days or so, her skin became soft as a velvet and she can't stop touching her hands since and is finally looking forward to putting on a hand cream, a first in her life. So I was like "huh?" immediately and now I am asking myself have I written off a good product too soon? This got my curiosity piqued indeed, as well as giving me an idea for blog post "Love at a second sight" – all about the products that left me with lukewarm first impressions but ended up as my favourites after all.  If you have this cream, I would love to know your thoughts about it?
INGREDIENTS: Aqua (Water), Caprylic / Capric Triglyceride (an emollient derived from Coconut Oil), Butyrospermum Parkii (Shea) Butter, Cetearyl Alcohol (an emollient / emulsifier derived from Palm Oil), Ceteareth-6 Olivate (a skin conditioner sourced from Olive Oil), Helianthus Annuus (Sunflower) Seed Oil, Cera Alba (Beeswax), Olea Europaea (Olive) Husk Oil, Phenoxyethanol (a synthetic preservative), Cetearyl Glucoside (am emulsifier from vegetable oils and sugar), Limonene (a fragrance component naturally occurring in fruits and plants), Lavandula Angustifolia (Lavender) Oil, Disodium EDTA (a chelating or preservative ingredient, salt in nature, sourced via a chemical synthesis) Ethylhexylglycerin (a skin conditioner sourced from a glycerin derivative), Linalool (a fragrance component naturally occurring in fruits and plants), Citral (a fragrance component naturally occurring in fruits and plants), Citrus Aurantium Dulcis (Orange) Peel Oil, Geraniol (a fragrance component naturally occurring in fruits and plants), Citric Acid (a ph adjuster sourced from citrus fruits), Cymbopogon Schoenanthus (Lemongrass) Oil
Oh, and before you ask, my favourite hand cream for the moment is Kiss The Moon Love Night Cream For Hands – I have already touched on it as one of my faves here, and will talk about it in my upcoming Winter Favourites very soon too. It made it into my 2018 Best Products list too.
Now let's see what products came in the International Beauty Box?
Walden Natural Perfumes Rollerball Sample Set 6x2ml (15£ or 16.6€ for a set)
I squealed with a delight when I saw these – you see, Walden's A Different Drummer perfume shot straight to my Top Three Natural Perfumes since the day I got it! See the review of it here. Needless to say I am thrilled to get not only that but all of their fragrances in these mini roll ons, which not only look way cute, but are so handy to take with you anywhere, for travels or day to day bag.
INGREDIENTS: vary from scent to scent, but here are A Different Drummer ingredients - Caprylic/capric triglyceride, Cedrus Atlantica Wood Oil, Piper Nigrum Seed Oil, Citrus Aurantium Bergamia Peel Oil, Amyris Balsamifera Bark Oil, Pogostemon Cablin Leaf Oil, Nicotiana Tabacum Leaf Oil, Dipteryx Odorata Seed Oil, Vanilla Planifolia Fruit Oil, *d-Limonene, *Linalol, *Eugenol
Bali Balm – Cinnamon & Burnt Orange Vegan Lip Balm (20£ or 22.22€ for 15ml)
This is another product I was well chuffed to get – I added them to my wishlist as soon as they appeared in Love Lula, but soon noticed they contain peppermint oil in the ingredients. So with that my enthusiasm soon faded, as I am someone who can't handle any peppermint on my body/ face/ scalp/ lips. That was a couple of months ago, and I soon forgot about that peppermint, so I added the  lip balm on my lips, as you do, and guess what? Lo behold, it is not as noticeable as I thought it would be. Yes, there's some tingling (and maybe plumping action) for a couple of minutes, but all I can feel is cinnamon, not peppermint, so I am very happy I can actually use this product. Now, all the peppermintiness aside, here are my thoughts about the product – I love everything about it, from the clean and short ingredients list, to the performance to even actual box it came in. You see, it came in such a luxe and sturdy cardboard box, that I even kept it, something I never do. It my seem pricy at first glance, but you are actually getting triple the product than standard, 15ml instead of usual 5. It actually lasts longer than most of the lip balms I have tried, which is one of the reasons I love it. I wouldn't hesitate to give it as a small present, really – it's got a Green Life In Dublin Seal Of Approval.
INGREDIENTS: Coconut Oil, Castor Seed Oil, Candelilla Wax, Kukui Nut Oil, Sugarcane Extract, Orange Peel Oil, Cinnamon Cassia Oil, Peppermint Leaf Oil, Rosemary Extract, Wheat Germ Oil, Vanilla Fruit Extract.
So, as you can see, all in all it has really impressed me – all of the items are put to good use, well done Love Lula, you can pat yourselves on the back!  I actually forgot the value of the box, but quick calculation, ok ok, quick mock order from Love Lula gave me the value of 63£, which works out at around 70€, which is very impressive given the price you pay for it. You are guaranteed to get at least two full sized items in each box, although Love Lula go far and beyond, including three or more more other than not. Those teeny sachets are far in between, I only remember a couple of them in around eighteen months, so very impressed with that. Sample sizes are almost always deluxe sample sizes, comparable to the travel ones – you are guaranteed to get a good feel of the product and decide whether it is for you or not. Are you interested yet?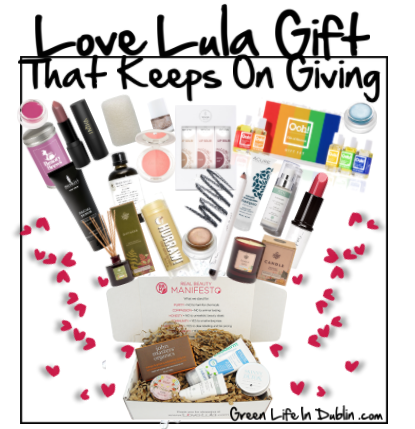 So yes, here are my thoughts on the box. Let me tell you one secret thought – now you can get November Beauty Box for free if you spend 60£ on their website – fabulous or what? Let me also tell you they are now selling selection of their previous boxes for a very good prices, but it is not on a constant basis, so make sure to check back often.
If you want to, shop away at  Love Lula, one of my favourite online shops! I've written over 50+ blog posts related to products found in this online shop, as well as their wonderful Beauty Box,  that I love so much. In the case you missed it, find my Natural Beauty interview with a CEO Sonia White here and all the other posts in this Facebook album here. Too many blog posts to link up individually, let me tell you this much 🙂 See my top recommendations on "Bloggers Recommend" Love Lula page here and if you want to know my rather extensive wishlist, you can check out my Pinterest board here – I've been working on it for the last few days, and I am far from finished! Follow me there for all the updates – and let's be friends all over social media, shall we?
Please like and share my posts on social media, it really helps to get the green beauty word out – and you will forever have my gratitude!
Follow me on
Last Love Lula Post - Natural Make Up Look Using All Natural Cream Products


Lots of Love,
Renata.

Enjoy my content? A  tip into my PayPal Tip Jar -  will get You my eternal gratitude and more awesome green beauty reviews Your way! I weed out all the greenwashing products so You won't have to.