Hello Lovelies,
Welcome back! And welcome, if you are new here xoxo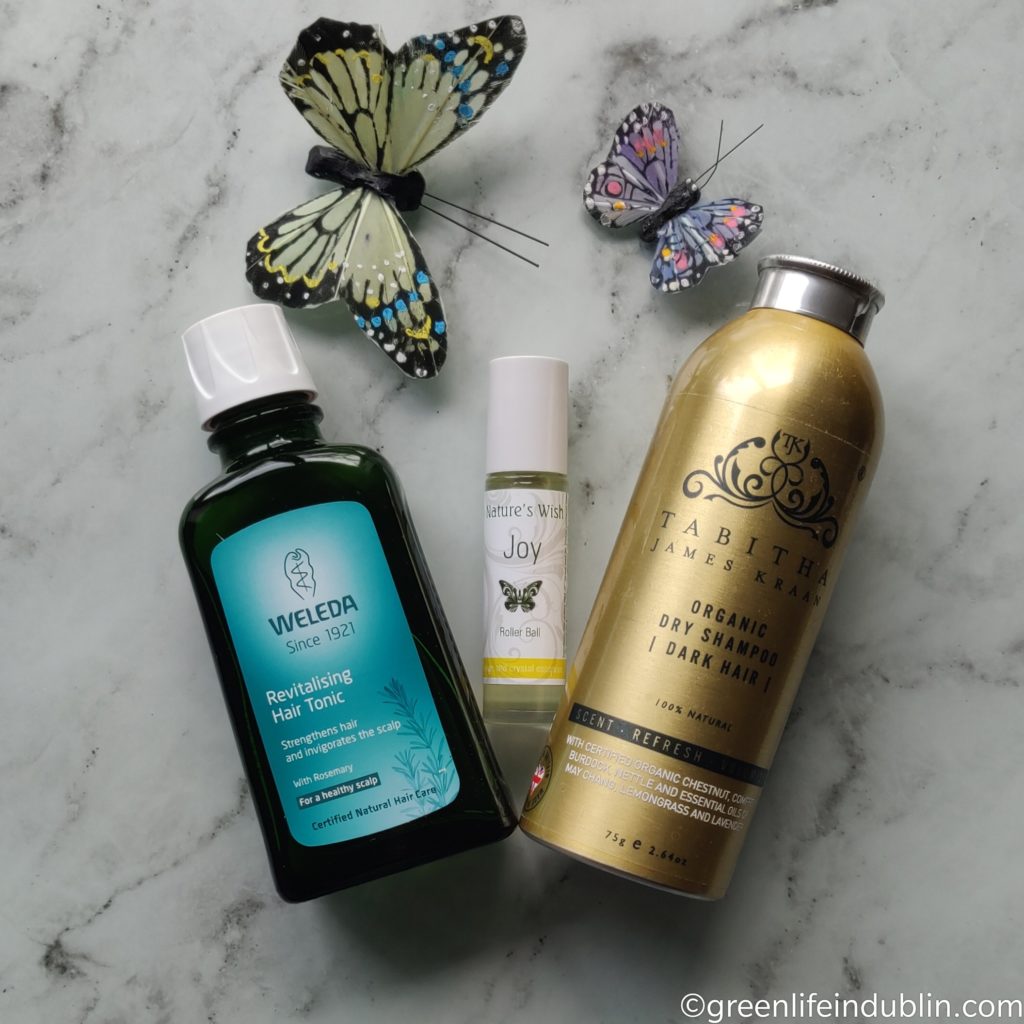 How are all of you, I hope you are well? Now that the weather is getting warmer by day, I hope everybody feels alright? If you follow me for some time, you might know I am one lucky duck also known as a part of Love Lula* Accredited Bloggers, and each month we have an opportunity to choose products we want to review.
*sadly Love Lula is no more.. Sob!
Up until now I was working in a manner where I was taking my time testing the products thoroughly before posting reviews, and maybe taking my time to collect them one by one in a couple of months if that happened to be more pricy products. Which means my reviews didn't always match what I picked that particular month. From now on Love Lula wants us to post about our picks in the same month, which means I have to chance the way I blog, but by no means the reviews will cease or be any less throughout. I simply love the feedback from you guys where I am often told my reviews are the best in a way that I touch on every aspect possible and no one does more detailed reviews than me. Why, thank you, this is music to my ears and exact driving force for my blog. Thanks for making my day guys!
I had a good talk with myself on the ways I will make this work, and I came up with the solution – I will do a blog post on the products I picked each month , the reasons I picked said products & my first impressions of them, and  I will update you with more detailed feedback at the end of the next month's post. Let me be more clear – for this month I picked up A B & C products, so I will talk about them in first impressions style post today, and I will give you my feedback in more detail in next month, right after I will talk about next month's picks D, E & F.
So, without further ado, let's see what I picked for this month, ok? I know that's why you are here after all! Apparently I was in need of a good hair days and joy in my life when I was picking up products 🙂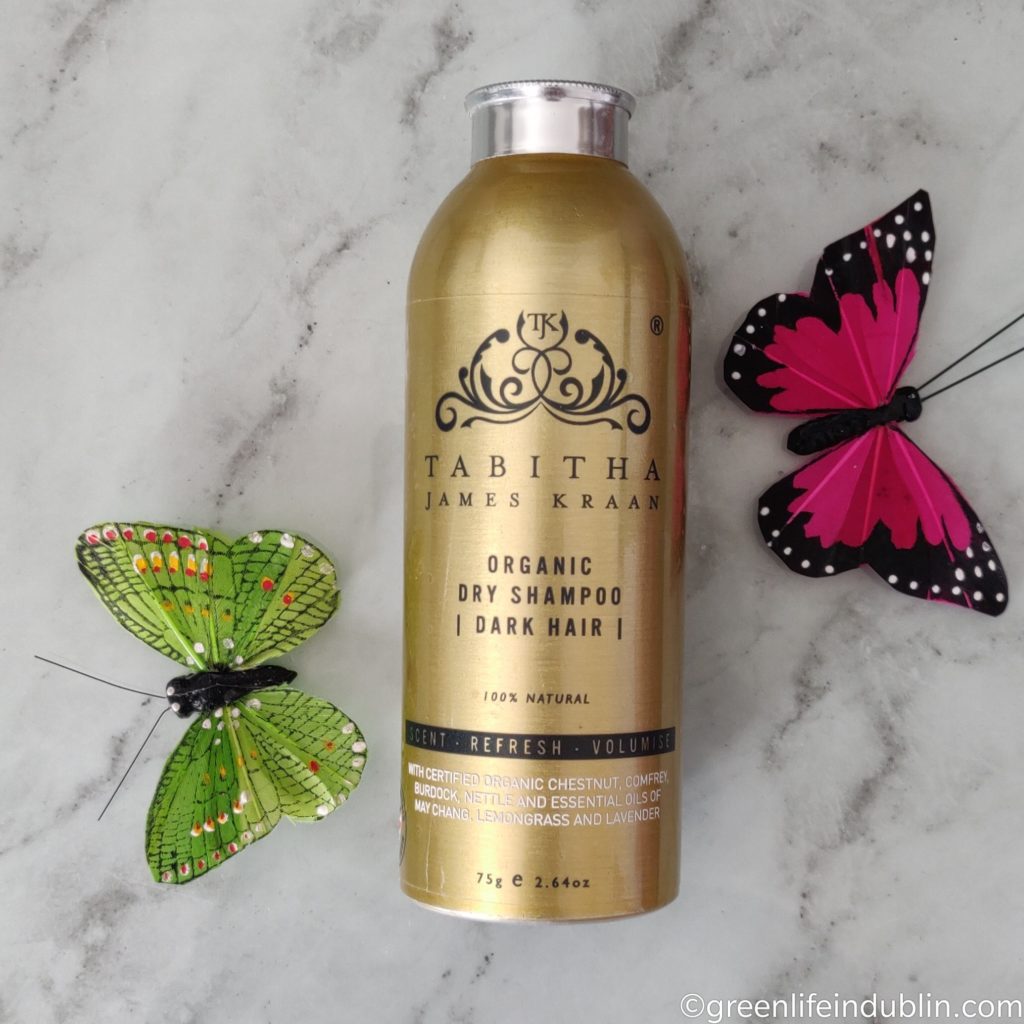 TABITHA JAMES KRAAN ORGANIC DRY SHAMPOO FOR DARK HAIR*
Tabitha is the talk of the town at the moment because her products are featured in one of the most popular beauty boxes, so you will hear about them all over the media really soon. I have two other products of hers and I will review the brand in great detail very soon. This dry shampoo is something I really wanted to try out for quite some time, so I told myself the time is now and went for the full size. I was not sure which size to go for, as the brand does a 15gr size, but as that one retails for 19£ and the full size of 75gr is 29£ – I figured it is the better value, so I went in – let's hope it turns out to be amazing!
INGREDIENTS:

tapioca starch (flour) (o), oryza sativa (rice) powder (o), arthrospira platensis (spirulina) powder (o), sodium bicarbonate, theobroma cacao (cocoa) seed powder (o), citrus limon (lemon) peel (o), solanum tuberosum (potato) starch (o), cicer arietinum (chick pea) seed powder (o), castanea sativa (chestnut) fruit powder (o), arctium lappa (burdock) root (o), anthemis nobilis (chamomile) flower (o), symphytum officinale (comfrey) leaf powder (o), urtica dioica (nettle) leaf powder (o), euterpe oleracea (açaí berry) fruit powder (o) nigella sativa (fennel) seed (o), cymbopogon citratus (lemongrass) leaf oil (o), pelargonium graveolens (geranium) oil (o), lavandula angustifolia (lavender) oil (o), styrax benzoin (benzoin) resin extract, litsea cubeba (may chang) fruit oil (o). (citral, geraniol, benzyl benzoate, benzyl cinnamate, citronellol, farnesol, limonene, linalool - naturally occurring components of essential oils) (o) = denotes certified organic ingredient
As you can see, this has lots of nice organic ingredients like nettle leaf powder and acai fruit powder, so I am excited to see if that will work better than my simple DIY dry shampoos I have done in the past.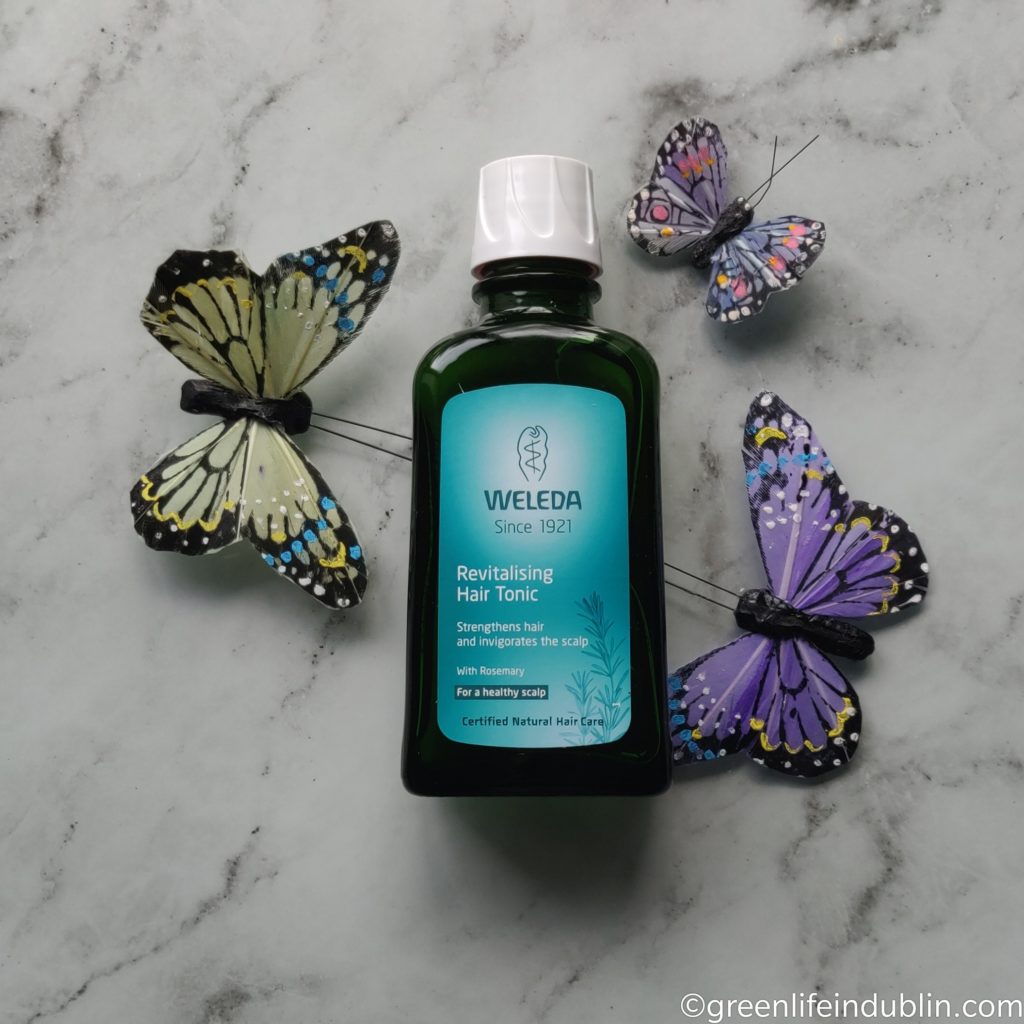 Weleda Revitalising Rosemary Hair Tonic*
The push for getting this product was a positive review of another equally honest blogger, who loved it for helping eczema on her scalp. Up until then the product has been on my radar, but I have had concerns on alcohol being second ingredient in the ingredients list, as well as fragrance. Surely that would dry the scalp massively? Well, I guess I won't know unless I try, so that's why I decided to go for it. Fun trivia fact about it – did you know that is is actually Weleda's oldest product and remains unchanged since 1921? I also love the fact that it is not an oil, therefore does not require hair to be washed after using it. It is more like rub-in-and-go product. Sounds perfect for me? Please let me know your experience if you use this product?
INGREDIENTS:

Water (Aqua), Alcohol, Cochlearia Armoracia (Horseradish) Extract, Sedum Acre Extract, Rosmarinus Officinalis (Rosemary) Leaf Oil, Potassium Carbonate, Fragrance (Parfum)*, Limonene*, Linalool*, Geraniol*. *from natural essential oils.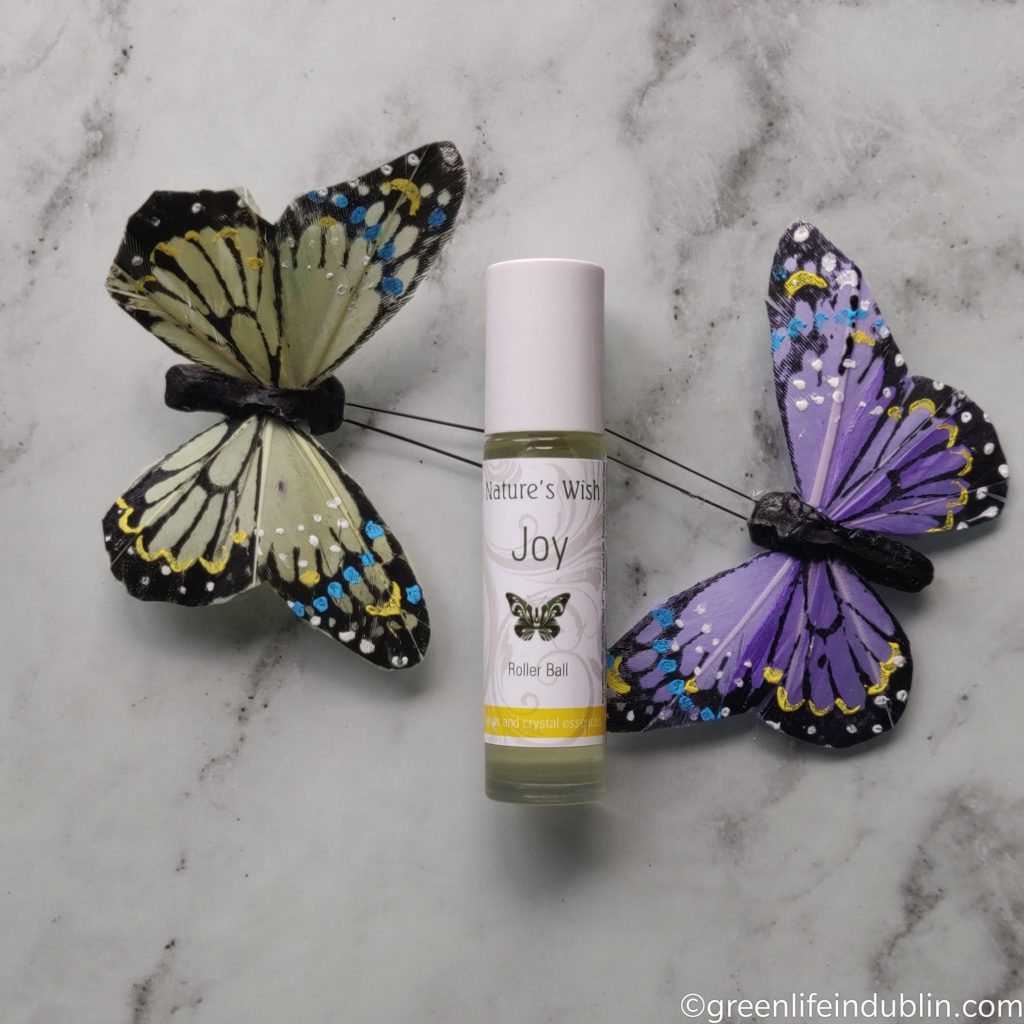 Nature's Wish Joy Roller Ball*
I spotted this brand as soon as they appeared in Love Lula – and almost immediately all of the products went into my Pinterest Wishlist  You see, this brand uses gem and flower essences in their products – any brand who does that, has my instant attention. I debated which smell I should go for first, and I chose Joy in a rollerball format – it has  FLOWER ESSENCES: The Joy blend of Angel's Trumpet, Willow and Sweet Pea. CRYSTAL ESSENCES: Rose Quartz. ESSENTIAL OILS: Bergamot, Lemon, Rose Geranium, Roman Chamomile and Ylang Ylang. This is the first but not the last time you hear me talking about the brand – I want to try EVERYTHING! I am so so curious about the rest of the products and fragrances – can someone invent "scratch 'n' sniff" for blogs and social media? All natural, pretty please?
INGREDIENTS:

Bergamot Lemon Roman Chamomile Ylang Ylang Rose Geranium Castor Oil Grapeseed Oil Angel's Trumpet flower essence in olive oil Rose Quartz crystal essence in olive oil Sweet Pea flower essence in olive oil Willow flower essence in olive oil
So there they are, my picks for this month. As I already mentioned, I was probably in need of a good hair days and joy in my life 🙂
Now, your turn! What did you guys picked up at Love Lula recently? Please let me know, I always want to know what other people are getting 🙂 If you want to get something, here's a little something that might be of interest for you – you get a FREE selection box worth 40£ when you spend 50£+ at Love Lula! Amazing or what?
P.s. Please make my day and subscribe & share this or any of my blog posts on social media – it helps to get the green beauty word out and for that I Thank You!
FOLLOW ME ON
See my last Love Lula related post - Love Lula Beauty Box December 2018
See my last post - Natural Make Up Look With Lavera's Spring 2019 Collection
Lots of Love,
Renata.

Enjoy my content? A  tip into my PayPal Tip Jar -  will get You my eternal gratitude and more awesome green beauty reviews Your way! I weed out all the greenwashing products so You won't have to.
*Ingredients & prices correct at the time of publishing.
*See my last blog with 400+ posts here.