Hi Lovelies,
Welcome back! And if you are new here, welcome xoxo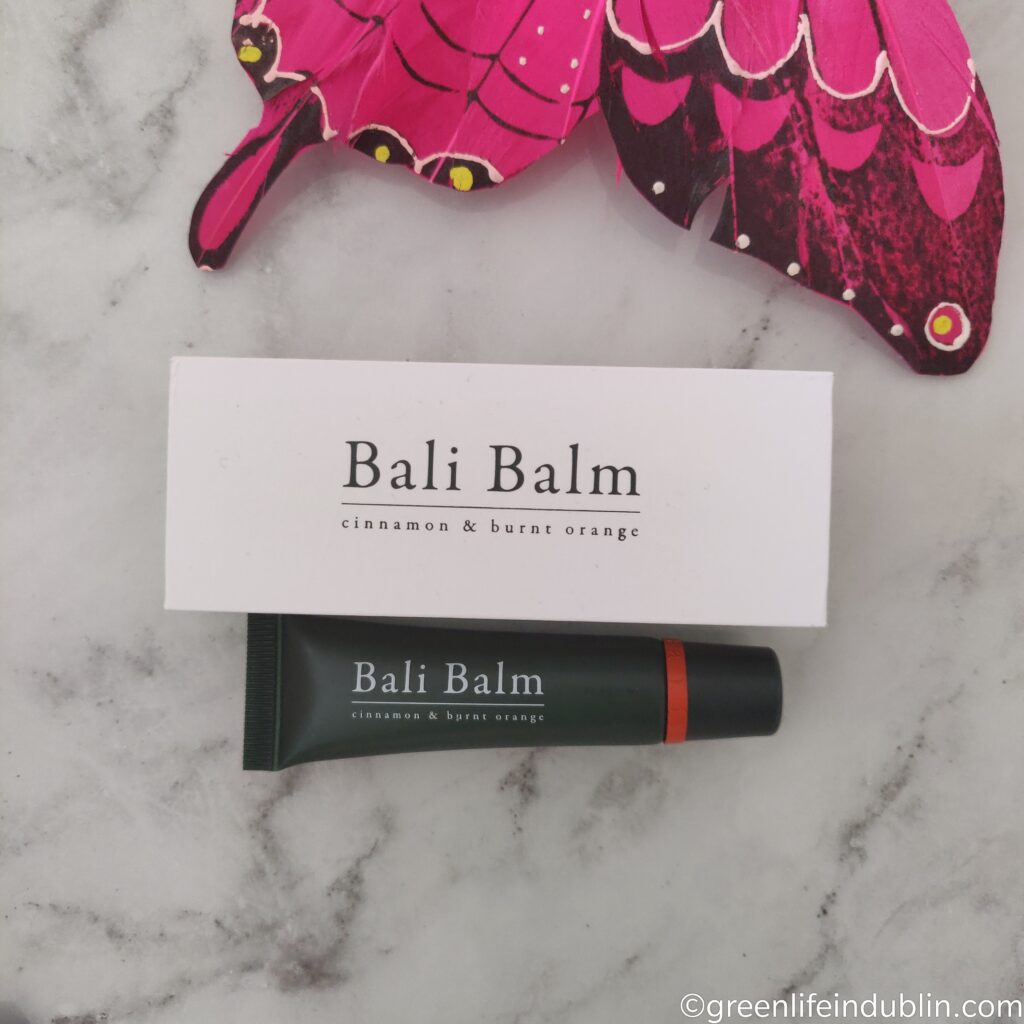 How are you doing? I hope life is treating you well?
Today's post is going to be short and sweet, all about a lip balm I love. Please step forward, Bali Balms*! If you follow me for some time or any time at all, you know I am a proper lip balm addict! As you could imagine, I have tested dozens and dozens of them, but it does not mean I like every single one of them – far from it! It is one area where it takes a lot to impress me, formulating a good lip balm is much harder than you think. Most brands just melt some oils, waxes and butters together, and while it is a correct formula for a lip balm, it does not mean it is any good. What I want from my lip balm is for it to have all natural ingredients (obviously!), be nourishing and also protecting my lips from elements, and perhaps most important factor for me is that it should STAY on the lips for good amount of time, and that is exactly where most of the brands fail. I don't want to reapply my lip balm every five minutes, thank you very much! So long story short, there are just a handful of lip balms I consider good ones, and it is even tougher for them to end up in my Holy Grail Products list.


*sadly Love Lula is no more. Sob!
Bali Balms have caught my attention as soon as they appeared on Love Lula – anything they approve, I want to know about! First thing you will notice about it is the price point (20£), but let me tell you more about it, and maybe you will think it is all worth it. I certainly do now. I was a bit hesitant to try it at first, because I  noticed they contain peppermint oil in the ingredients – I am someone who can't handle any peppermint on my body/ face/ scalp/ lips. But guess what? Lo behold, it is not as noticeable as I thought it would be. Yes, there's some tingling (and maybe plumping action) for a couple of minutes, but all I can feel is cinnamon, not peppermint, so I am very happy I can actually use this product. Now, all the peppermintiness aside, here are my thoughts about the product – I love everything about it, from the clean and short ingredients list, to the performance to even actual box it came in. You see, it came in such a luxe and sturdy cardboard box, that I actually kept it, much to my own surprise – keeping packaging is something I never do. It might seem pricy at first glance, but you are actually getting triple the product than standard, 15ml instead of usual 5. It actually lasts longer than most of the lip balms I have tried, which is one of the reasons I love it. I wouldn't hesitate to give it as a small present, really – it's got a Green Life In Dublin Seal Of Approval. Its rich, intensive formula is both vegan and 100% natural, containing plant oils high in antioxidants and antibacterial properties. Bali Balm has been perfected to absorb quickly and lock in moisture without leaving a waxy film on the surface of your lips. A bit of thicker formula, which I like. It actually stays on very well too, and that is exactly why it made it into my favourites. I don't want to be that girl applying her lip balm every five minutes, thank you very much! And did I mention they are 100% beeswax free? No animal derived products like honey or lanolin either. Cruelty free at it's best! There are four flavours available, all have short and sweet ingredients list. Let's see?
INGREDIENTS (Cinnamon & Burnt Orange one) 

Coconut Oil, Castor Seed Oil, Candelilla Wax, Kukui Nut Oil, Sugarcane Extract, Orange Peel Oil, Cinnamon Cassia Oil, Peppermint Leaf Oil, Rosemary Extract, Wheat Germ Oil, Vanilla Fruit Extract.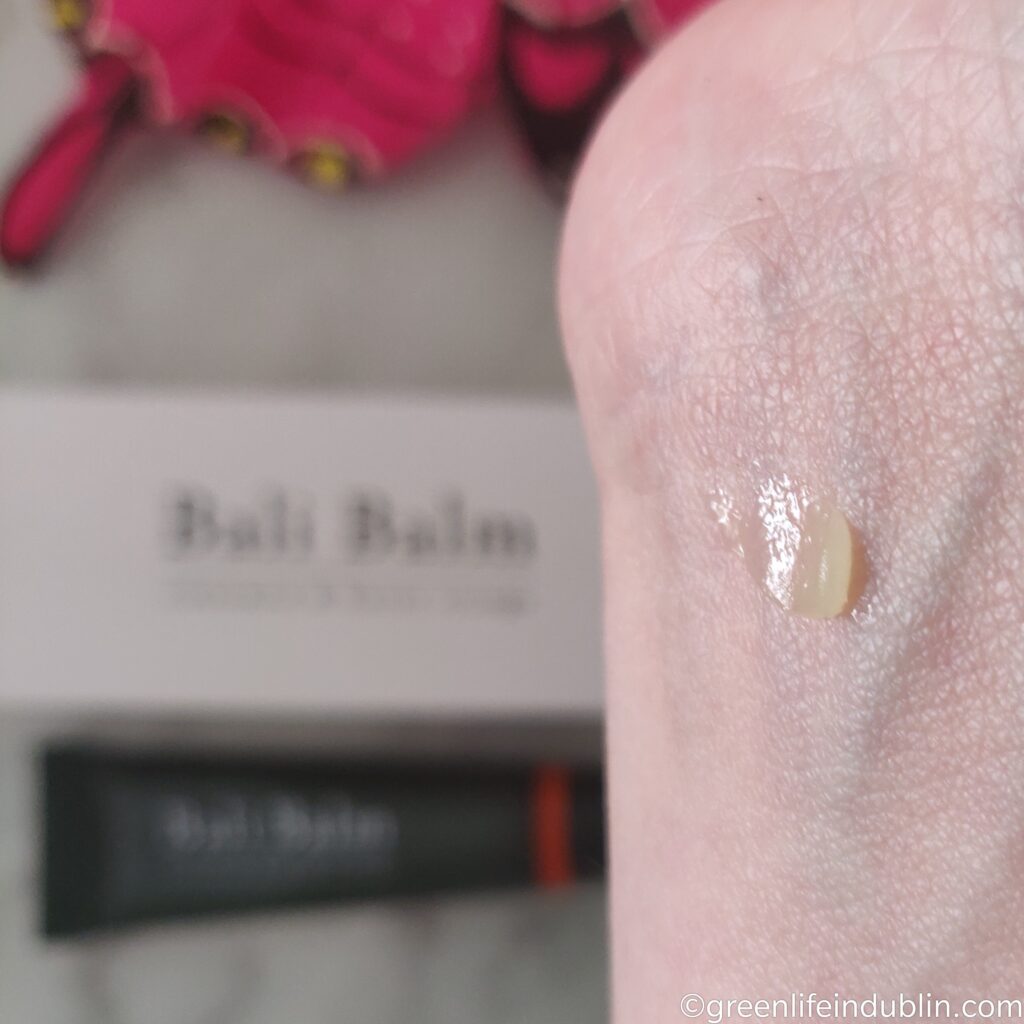 Bali Balms are made in Bali, supporting local communities is at the forefront of Bali Balm's ethos – introducing Kiss the Planet pledge, a contribution from each sale of Bali Balm will aid the Mount Agung Emergency Response to help families still badly affected by that volcano's activity in 2017, so you can feel good about purchasing this product too – we love brands that give back, don't we? I certainly do, it is important to me to support the brands that think not only about themselves but about the bigger picture too.
How about you, have you tried Bali Balms yet? Are you interested? Let me know!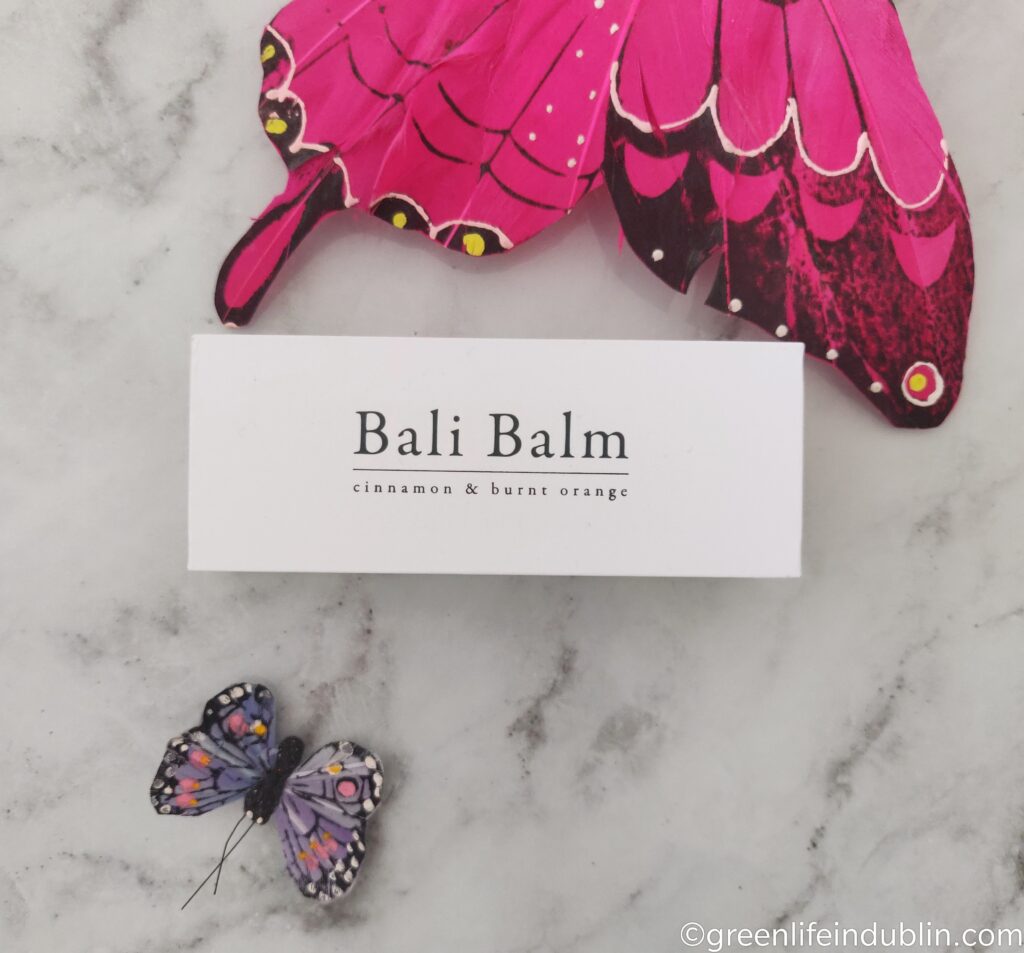 That's it for the time being, see you here next Tuesday! Thanks for reading and have a lovely day xo
Please like and share my posts on social media, it really helps to get the green beauty word out – and you will forever have my gratitude!
FOLLOW ME ON:
Lots of love,
Renata.

Enjoy my content? A  tip into my PayPal Tip Jar -  will get You my eternal gratitude and more awesome green beauty reviews Your way! I weed out all the greenwashing products so You won't have to.