Hi Lovelies,
Welcome back! And welcome if you are new here xoxo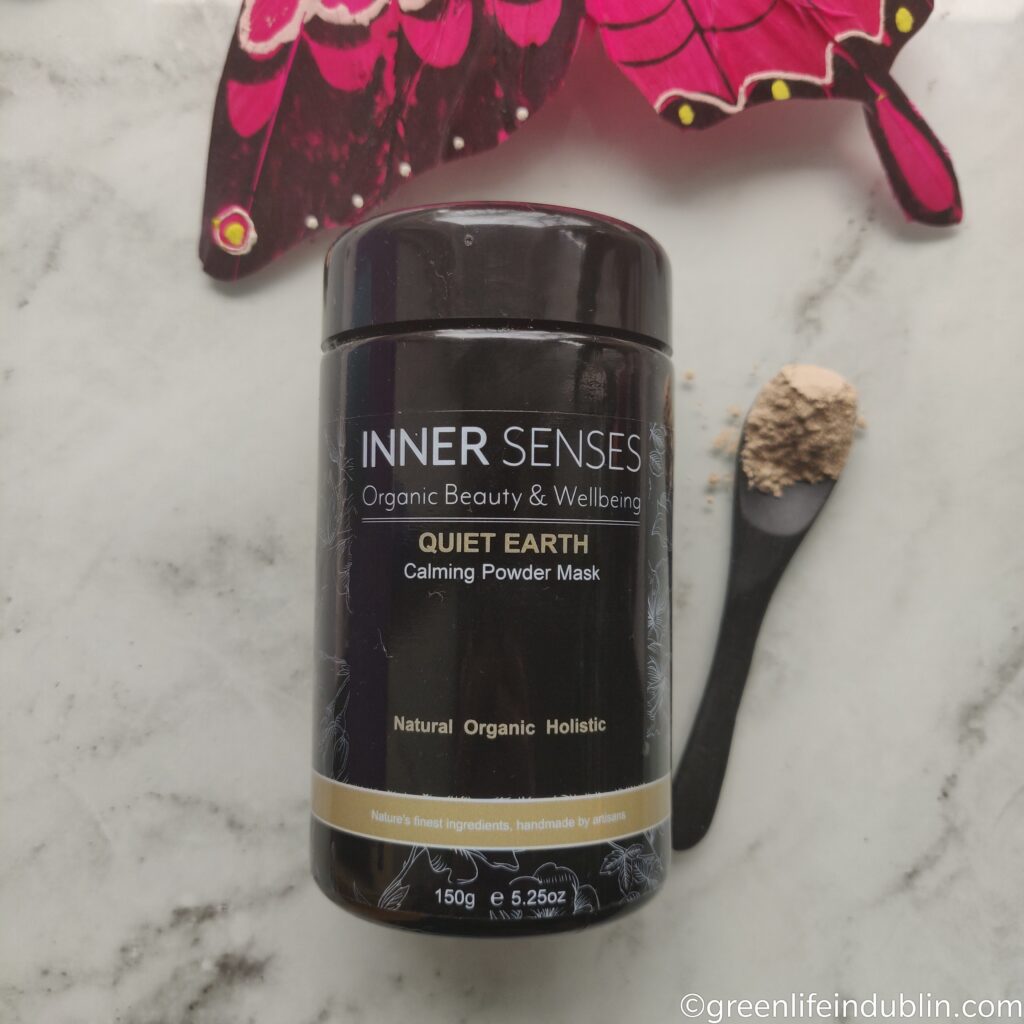 How are all of you, I hope You are well?
Today I am coming at you with a review of a new product from a brand I already love and respect – please come forward Quiet Earth by Inner Senses!*
This artisan brand was started by Lisa Basso, who has over two decades of professional experience and knowledge in the Aromatherapy industry and went on to develop the Inner Senses range which is hand-crafted and made in small batches to ensure freshness. The oils are about 92% – 98% organic (depending on the product) and 100% natural and comes in beautiful luxe dark glass bottles (there was a packaging chance happening a while ago). The range expanded over time and now includes body oils, face oils, mama and baby oils, all available as single products or in beautifully curated gift boxes. Inner Senses offers powerful (and great smelling) range of facial oils, body oils, carrier oils, essential oils & maternity and baby range formed of purely plant based ingredients. Inner Senses wants to take you on a journey of natural health & well being through its lovingly blended ingredients to soothe, nourish & revitalize you. Lisa takes great care to select only the best ingredients there is (organic where possible) and this does reflect in the quality of her products. She is sourcing from only well established, reputable suppliers who are members of the Aromatherapy Trade Council, which goes some way towards guaranteeing the quality and purity of the product. And only purchases ingredients with full safety data sheets. Quality, purity, sustainability and fair trade are keys for her trade, and I really respect that. In short amount of time the brand has started collecting awards, so don't just take my word for it! I already reviewed their body oils here, so please make sure to check it out 🙂
/ Image credit to Inner Senses/
Now, let's focus on the mask, shall we? Lisa came out with two masks at the same time – both with fabulous ingredients, mind you! Here's the description of the one I chose:
Quiet Earth Calming Powder Mask ? A union of high-performance natural ingredients – from the Earth and the flora – working in synergy to calm and heal the skin, leaving it soothed, soft, clear and radiant.
Key ingredients include French pink clay, Canadian Colloidal clay, and Rhassoul clay to deeply detoxify, soothe, cleanse and absorb excess oils. White Willow Bark extract with its high context of Salicylic acid is supremely soothing, anti-inflammatory and clears blocked pores. Baobab fruit extract, Chamomile flower extract, Cucumber extract and Calendula flower extract calm and revitalise the skin to perfection.
My skin is uber sensitive, so I was a bit apprehensive before trying it (I never had any success with clay masks, they always left my face dry and irritated) but I shouldn't have worried at all! Lisa did a very good job, this is a very first clay mask not to dry out my skin – far from it. This spicy blend of botanical extracts and clays leaves my skin much more clear, bright and even toned- perfection, really.
Ingredients: Montmorillonite/Illite (French pink clay), Canadian Colloidal Clay, Rhassoul (Moroccan lava) clay, Kaolin White, White Willow Bark (Salix Alba) extract, *Adansonia digitata (Baobab) fruit extract, Matricaria recutita (Chamomile) flower extract, Cucumis sativa (Cucumber) extract, Rosa canina (Rosehips) extract, Calendula officinalis (Calendula) flower extract, *Rosa damascena (Rose) flower extract, *Anthemis nobilis (Chamomile) flower oil, *Citrua aurantium amara (Neroli) flower oil, *Rosa damascena (Rose) flower oil † Linalool, Limonene, Geraniol, Citronellol, dl-Citronellol, Benzyl alcohol, Methyl Eugenol, Eugenol, Farnesol, Citral *Organic origin 
† Naturally present in essential oils
As per usual with the clay masks, you are supposed to mix about a teaspoon of it with water, your favourite hydrosol and mix it to activate it. You can add a drop or two of facial oil or honey to make it more moisturizing if you wish, but I found I don't need to do that, the mask is fabulous on it's own. When on, do not let it dry completely – it is a common misconception about the clay masks to let it dry so much it cracks on your face. Let me tell you one little secret – masks containing clays are only active until they are moist, so let's keep spritzing and letting that moisture coming in, shall we? Letting it sit dry on your face for ages does nothing for you unfortunately.
The jar contains whopping 150gr of product, so I reckon it will last me a year! Well, maybe not that much, but good amount of time for sure. As long as you do not let the moisture into the jar itself (close the lid very tightly and use a fresh clean spoon every time you scoop a product out) you should too. All in all, I really love this product, and I am confident you would too. Fellow uber sensitive skin ladies, try to get a sample before investing into a full size if you are feeling nervous. Any questions, do not hesitate to contact Lisa, she has always answered all my queries with a smile on her face, and let me tell you, her knowledge runs deep! I would love to pick that brain of hers someday 🙂
So all in all, yes, this mask gets Green Life In Dublin Seal of Approval!
Subscribe & share this or any of my blog posts on social media – it helps to get the green beauty word out – and for that I Thank You!
FOLLOW ME ON:
That's all for today, see You here next Tuesday if not sooner xo
Lots of Love,
Renata.