Hi Lovelies,
Welcome back! And welcome if you are new here xoxo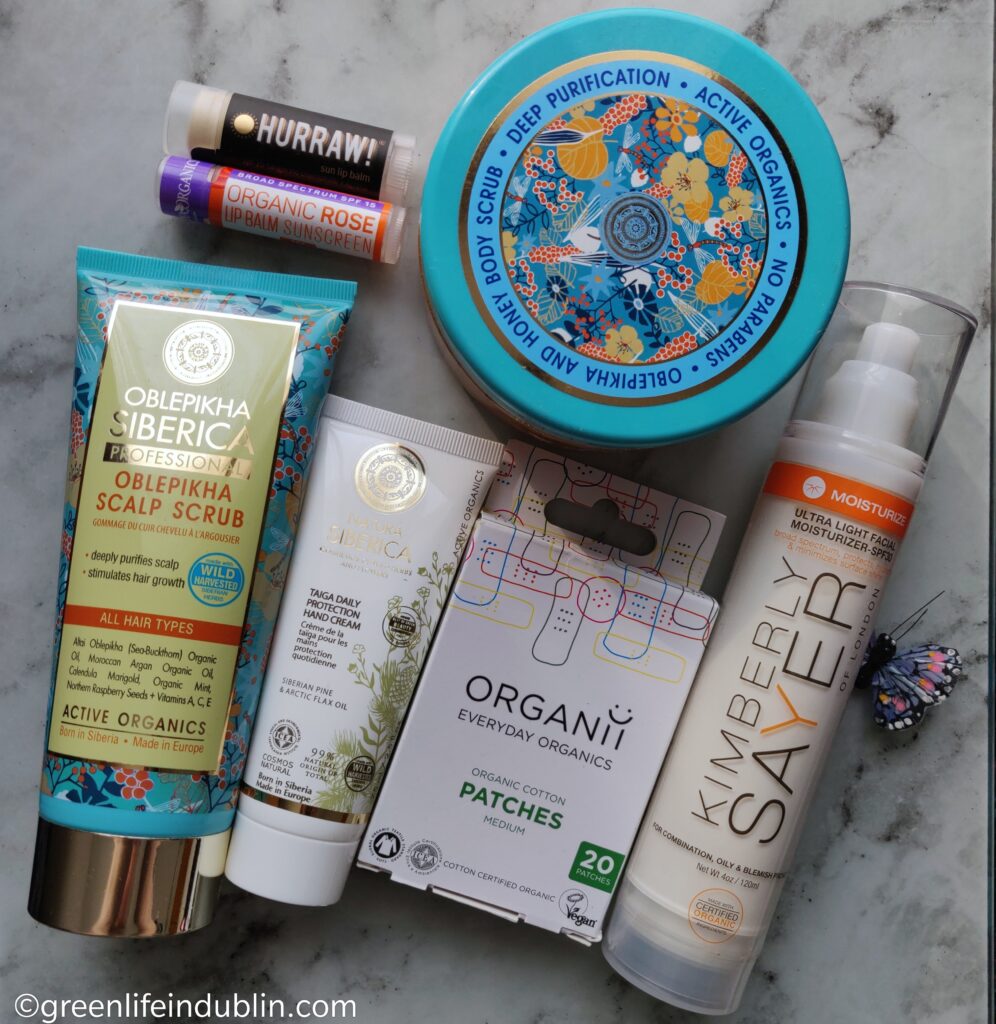 How are you keeping? I hope you are all well?
If you follow me for any amount of time, you would know that Love Lula (sadly no more) is one of my absolutely favourite online shops – and for a good reason! Thousands and thousands of clean beauty products to choose from, natural skincare, hair care, body care, tools, make up – they have everything! I have been a satisfied customer for years and years before being accepted into their blogger family, and I am so happy to report that my experiences as customer Renata and blogger Renata are equally good! I always got what I ordered without a single mistake ever, all my queries were answered promptly and clearly, happy to say they have the best customer service ever and they treat everyone with respect.
I can't say that about every online shop, but that's another story for another time.


As I already mentioned here, Love Lula wants us bloggers to blog about the products the same month we receive them, so I am changing the way I blog about things, rather than collecting a few things for more rounded up review, I will be doing first impression post on the things I pick for that month, as well as giving feedback on products from the last month. I think this will work well for all the parties involved, including you guys! I am doing the same (reviewing last month's products) on Love Lula Beauty Box posts too. I thought long and hard whether to do this or not, as that involves lots of discipline, spreadsheets and time spent testing, but so far so good, I haven't dropped the ball yet, even though it can be overwhelming at times, not going to lie – as I have got other things going on at the same time too. I got asked how do I find the time to test everything and blog consistently with a busy family life and job in tow – and my answer to that is simple: spreadsheets! and google docs 🙂 I never ever test more than one item in one category at a time, and after putting my face through marathon (and burning my skin more than once) for The Beauty Shortlist 2019 Awards, I am very very reluctant to try any new skincare, but I am more than happy to play with everything else, really.
Umm, Renata, get back to the point! Shall we see what I picked and why? As the weather improves and the sun is out more and more, I mainly focused on the SPF products, but I got some other fun stuff too. Truth to be told I was after The Organic Pharmacy Stabilised Vitamin C Serum first and foremost, but as it was out of stock at the time I ordered, I settled for my plan B, which was to add to our SPF wardrobe. (Let me know if you want to see a post on that? I call it a wardrobe as my family and I have a couple of different SPF products options for different scenarios, like the SPF product I use in the city is different from the one I would use on the beach holiday for example – I'd be happy to do that post for you).
KIMBERLY SAYER ULTRA LIGHT ORGANIC FACIAL MOISTURIZER SPF 30
Although I never reviewed this product on it's own, this is my staple and favourite product for the last four years. It is also one of the products I recommend on Love Lula Bloggers Recommend page here. A first facial SPF not to break me out, do not clog pores or make me sweat AND no dreaded whitecast either! I use the one in a pump bottle, even though it is not designed for my skin type (which is dry and sensitive) for a couple of reasons. First of all, I have tried a few samples worth of Kimberly Sayer Anti-Oxidant Daily Moisturising Cream SPF30, which is aimed at dry and sensitive skin, and I didn't see much difference between the two if I am honest. Second reason is a practical one – you get double the amount of the product and the bottle with a pump, which I love for sanitary reasons. I don't know how about you, but I don't want germs and bacteria in my face products, especially having in mind that three of us are using the same product, including my now 6yr old princess – and we all know kids are notorious when it comes to germy fingers! (Do you want to know what products she uses? See here). The product lasts for absolutely ages, so you will get your money's worth for sure. As I mentioned, three of us are using it all summer long and one bottle will see us trough, so it is well worth the money in my opinion. Just please have in mind that I use it as a city SPF product, I would not rely on this alone if I were on a beach holidays. I am not much in the sun anyway, so I wouldn't be able to tell if the product holds up in the 40 degree heat, you know – Irish summer time is more like 16*C. I'd say do proceed with it, but apply common sense and caution & reapply after swimming and every hour or two, you know? If any questions, do not hesitate to contact the brand.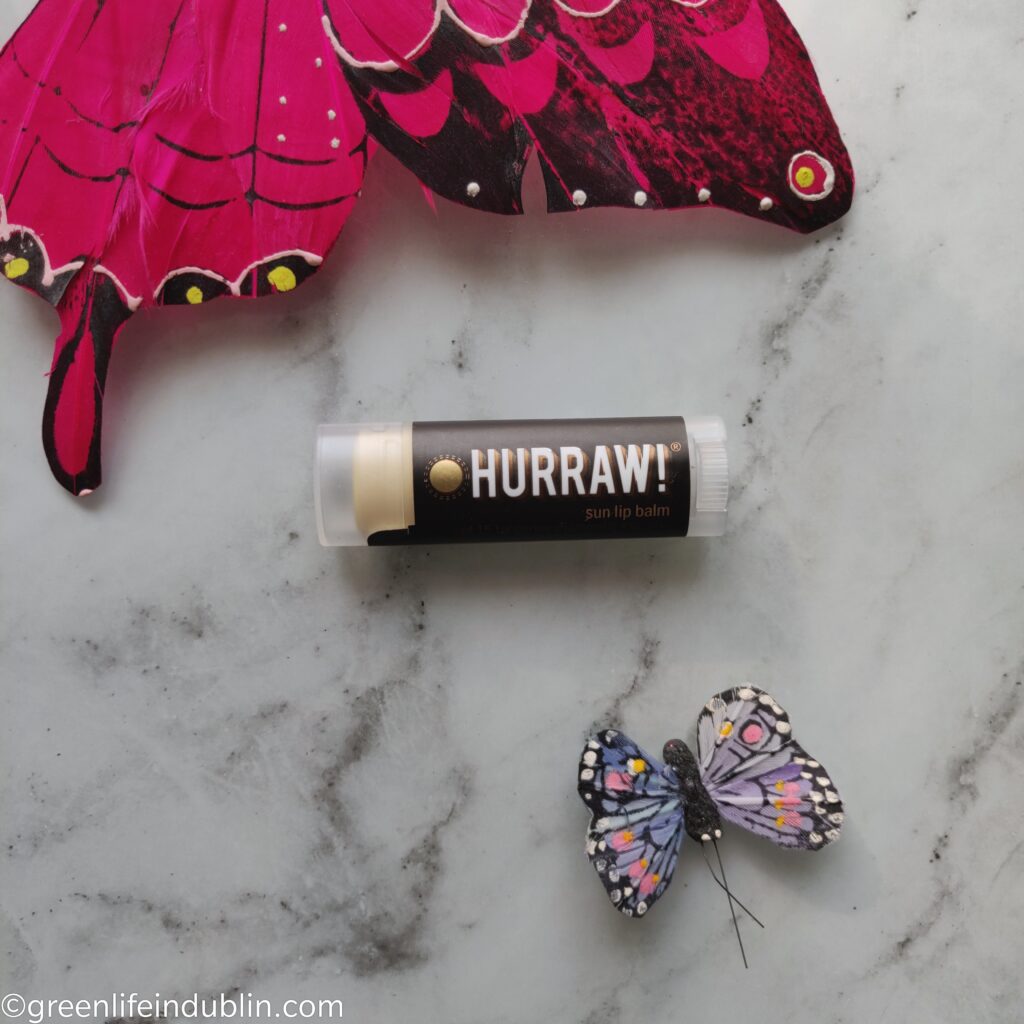 HURRAW SUN PROTECTION BALM SPF15
Another one of my long standing favourites, Hurraw is one of the best lip balm on the market! I always have multiple ones on the go, their Moon Balm is replaced before it runs out, while all the others are kind of in rotation. I have had Sun Balm in the past too, and if you want my impressions of it, I am happy enough. As a lip balm it is nice and nourishing, but I will admit it does a slight white cast, although I should say I apply twice. I should have one more in the house somewhere too. I bought it a few months ago, but I do remember it disappeared as soon as it got here. I must check. One of the things I love about Hurraw is that they are as good as new many months later, I have found old misplaced ones months and months later and they weren't dried out or smelled weird or anything like that. Worth every penny in my humble opinion. You might balk at the price if you are new to the green beauty and are used to "3 for 1.50€" kind of prices, but let me tell you,  your lips and your health in the long run will love you for it.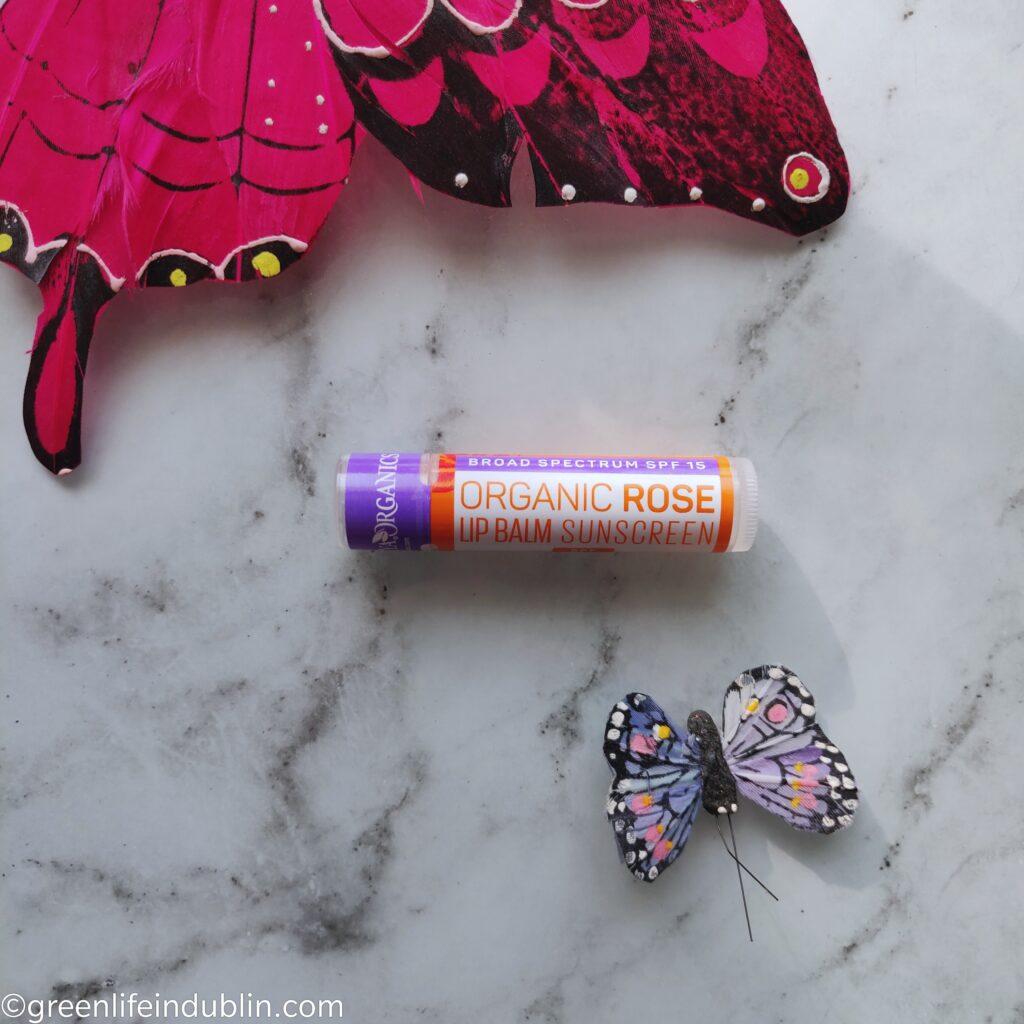 ALTEYA ORGANICS CERTIFIED ORGANIC ROSE SPF15 LIP BALM (TINTED)
This too isn't new to my stash, but it is only second tube of it. I got one last summer, didn't use whole lot of it because soon after getting this, I acquired Coola Lip Lux. which is similar, but some reason I used it more and kind of left this little guy. I recently found it when I was clearing out my stash and was kind of excited all over again, except I found it gummy and kind of dried up when I went on to use it. So what kind of lesson do I take away from this? Use your products! No stashing things away for the next summer. My bad. I will make sure to use this product to the fullest this summer and I advise you to do the same!
Oh, and a little note about Alteya Organics as a brand – I really recommend you check them out. The brand captured my attention as soon as they appeared on Love Lula and as soon as I learned they grow their roses in the famous Bulgarian Rose Valley, I knew I wanted to try their products asap. I am really impressed with what I have tried so far, which are Rose Otto Cleansing Milk, SPF30 Facial thing, Rose Otto serum, and infamous rose water along with camomile water. I really recommend all of these products and want to try more! Newly launched rose shampoo and conditioner are next on my list, as well as lip balms with zravietz. I need to know, damn it 🙂 As soon as I will work my way through some of the skincare stash (seen here) I will try some more skincare too. So far I only reviewed their facial mists (here) and Rose Otto Cleansing Milk (here), other products are still waiting for their turn.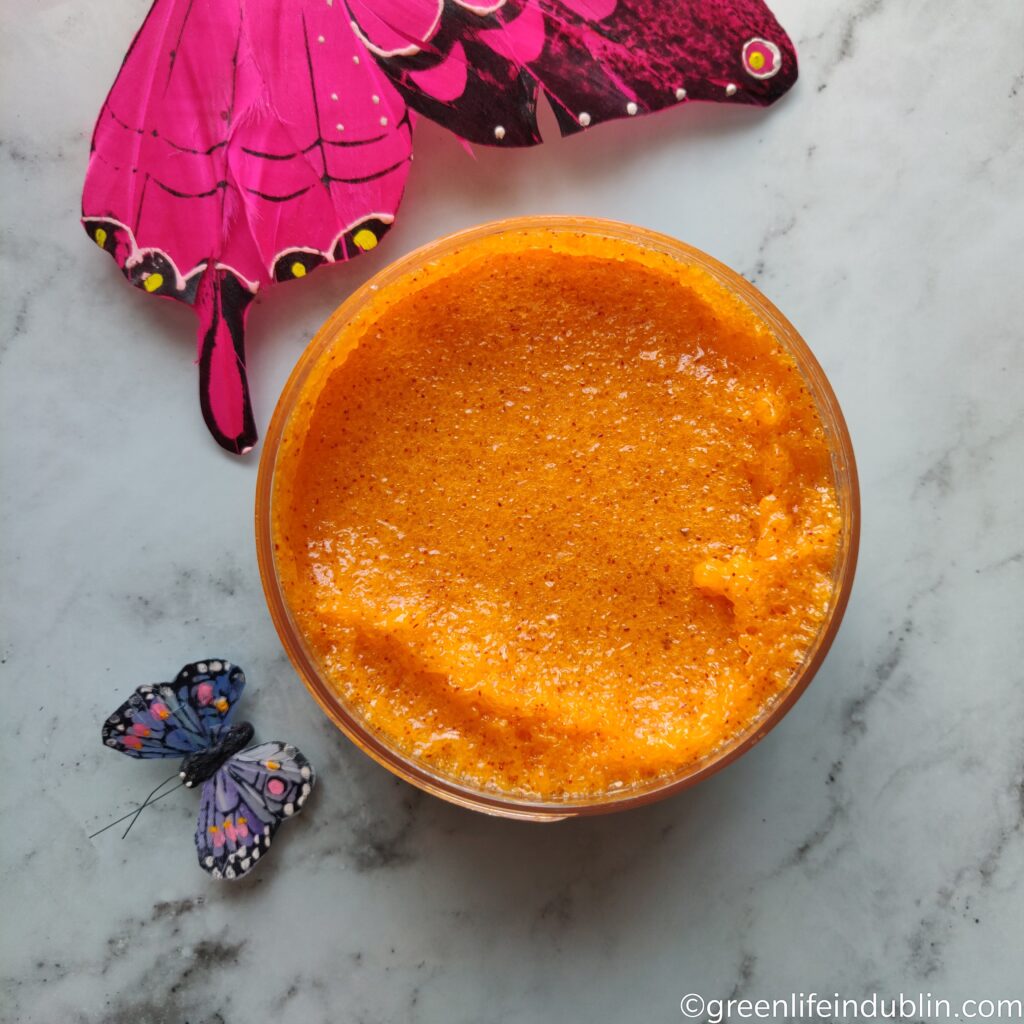 NATURA SIBERICA OBLEPIKHA & HONEY BODY SCRUB
I have known about the brand Natura Siberica for a while now, I have read they use extracts of wildcrafted plants that grow and actually survive in Taiga (think extremely harsh winters, think Canadian type ones) so I was really interested to try the products thinking to myself they must be similar to the ISUN with a bargain price point to boot. Let me cut to the chase here – they aren't on the same level, far from it. Even though the wildcrafted plants and extracts are there, but the base ingredients are cheap and they are packed full of fragrances that are way too strong to be natural. I have tried a bunch of their products and I now only use the ones that I can wash off, nothing that actually stays on the skin. This body scrub is one of them, and I like it. I also made and exception for Taiga hand cream, as I have read positive reviews on it in Love Lula Natural Beauty Club on Facebook. I am hopeful but also apprehensive at the same time. I guess we will see?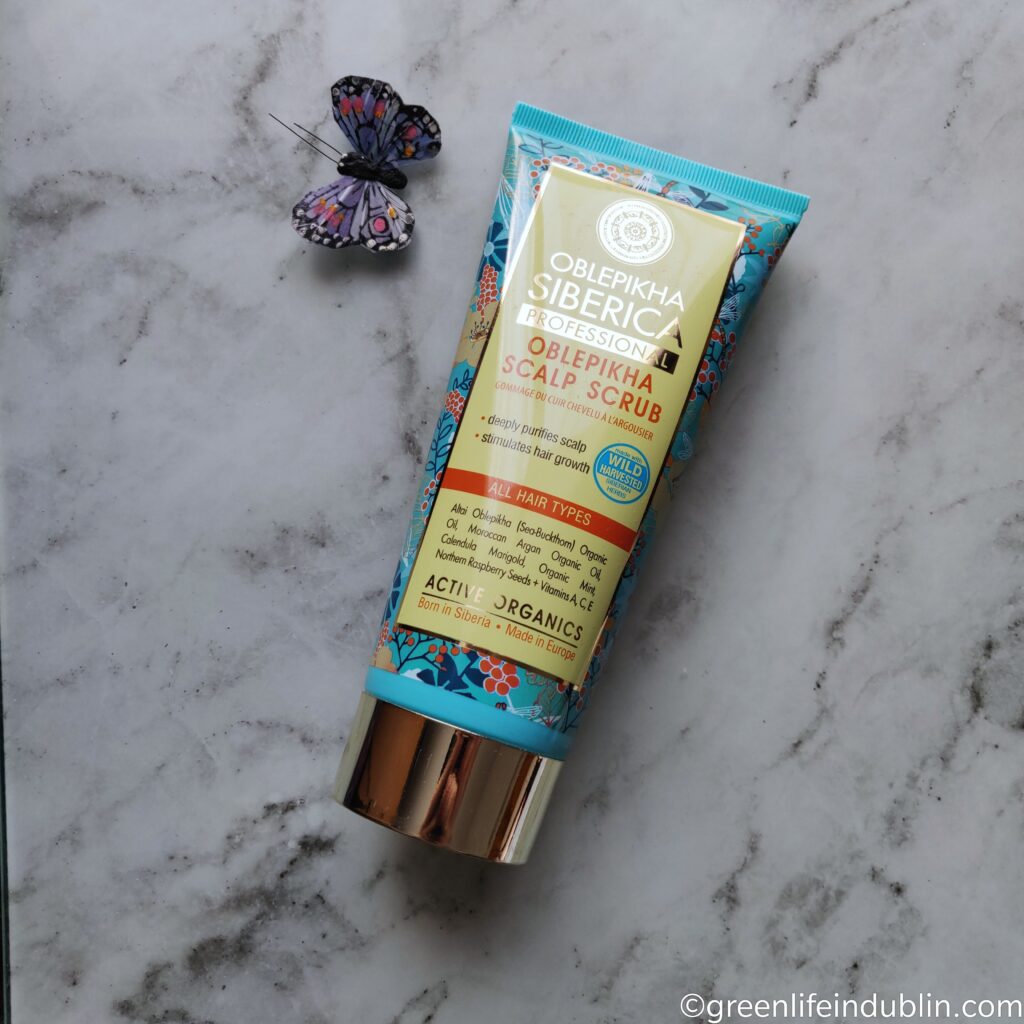 NATURA SIBERICA OBLEPIKHA SCALP SCRUB
Did I mentioned that "oblepikha" means sea buckthorn berry? I have to say that once again I am apprehensive about this Natura Siberica product, but I guess curiosity got the better of me? Scalp scrubs were all the rage in the conventional beauty world, but in the green beauty I only know of this product and nothing else, so that's the primary reason I got this to try. More for Mr. Green Life In Dublin than myself, I don't expect this to work for me much as I have long hair. Mr Green Life has a Vikings style man tail going on, as well as some weird acne on the scalp that he can't shake off, so I am hoping that this product will make some sort of a difference in some small way?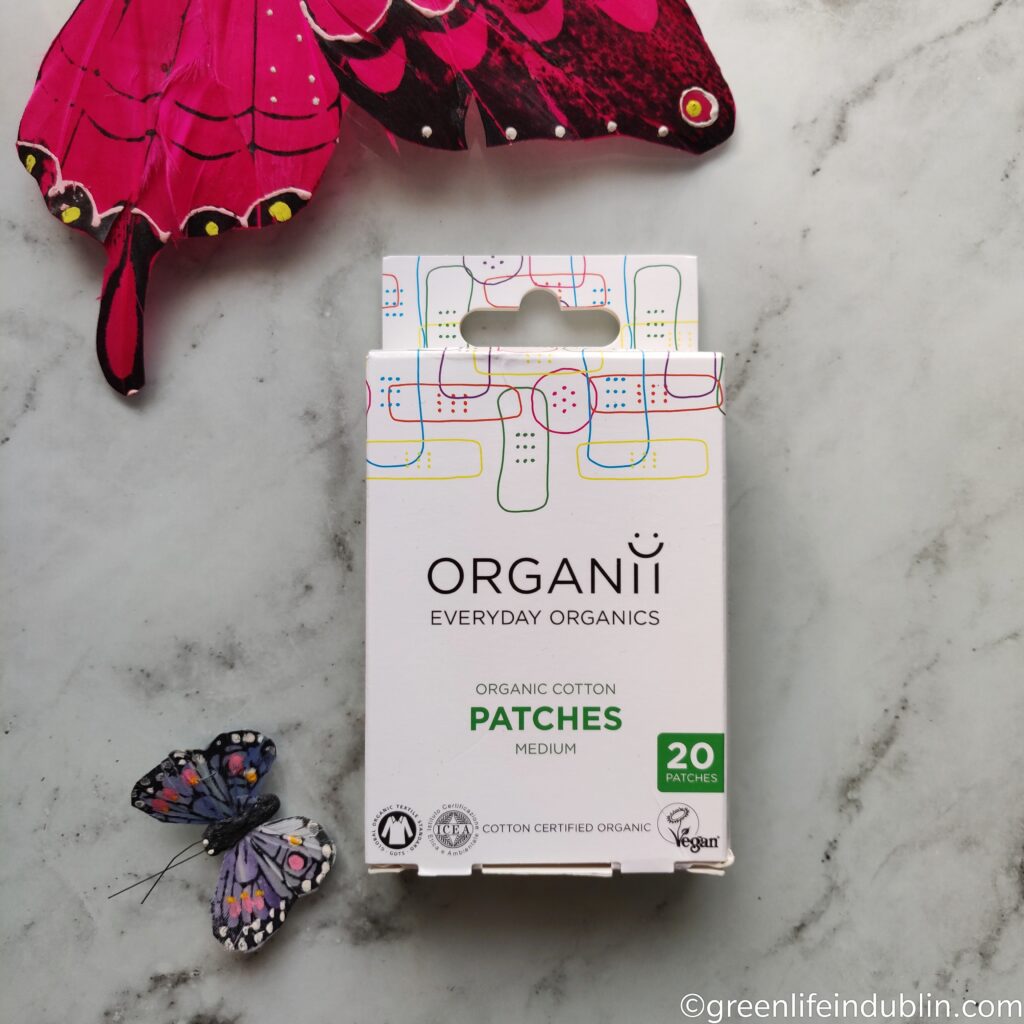 ORGANII ORGANIC COTTON PATCHES
This brand and the patches are nothing new to me (see review here), so when I realised I was running low, I added this to my blogger order. They are a permanent fixture in my natural kit and I never want to be without them. All of us are allergic to the clue in the conventional plasters, plus I apart from the medical ones in the strip, I never found patches that would actually stay put. I got them back then and never expected them to be any good, so much to my surprise everyone in my family commented on how good they are, even hubby, who works a physical job. I knew I am onto a good product there and then and I make sure I am never without them! In all honesty I stick to adult version, they do have kids variety pack too, but I find they disappear the same day on me – only to be found out on all of the dolls in the house hours later. I wonder who could be behind this, hmm? 🙂 All in all, I really recommend them to everyone – especially if you have kids or work in a physical job.  Or any job for that matter.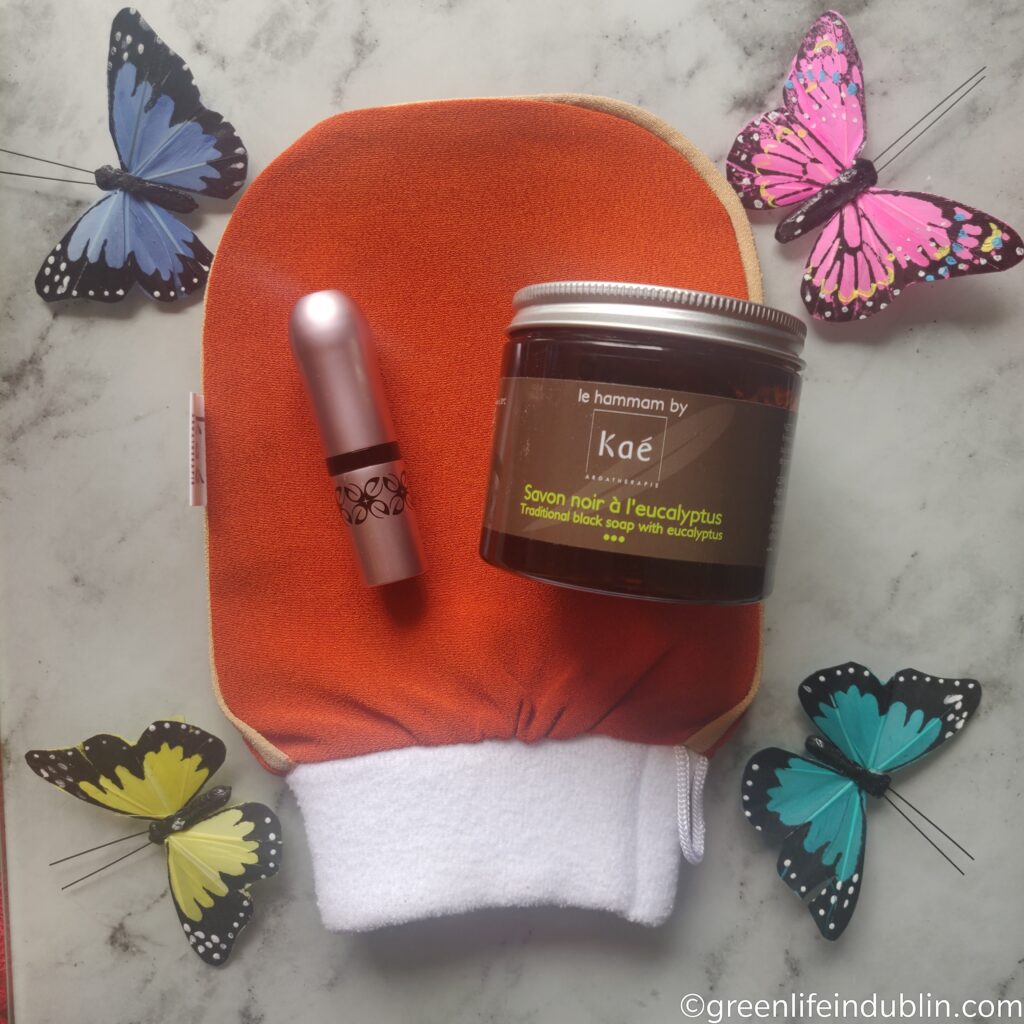 KAE TRADITIONAL BLACK HAMMAM SOAP WITH EUCALYPTUS*
KAE TRADITIONAL HAMMAM GLOVE (KESSA GLOVE)*
I have to say I enjoy both of them very much! I was so curious to what those hammam soaps look and feel like, and now I know. The texture is different from anything I have used before, I would describe as a gloopy sticky paste that you apply on the skin to do it's magic, and then you remove it with a kessa glove. Eucalyptus scent is magical at opening my forever blocked sinuses, so I really enjoy that aspect of it. It is not your typical apply-and-wash-off type of soap, so I don't use it every day, once a week would be a more accurate description. You see, you have to leave it on the skin to let do it's job, so you need to time it right if you live in a busy household with one bathroom. You get 200ml of product, so it is not the cheapest of products, but I totally see myself repurchasing – especially come winter! I'll count it as one of my must have winter treats.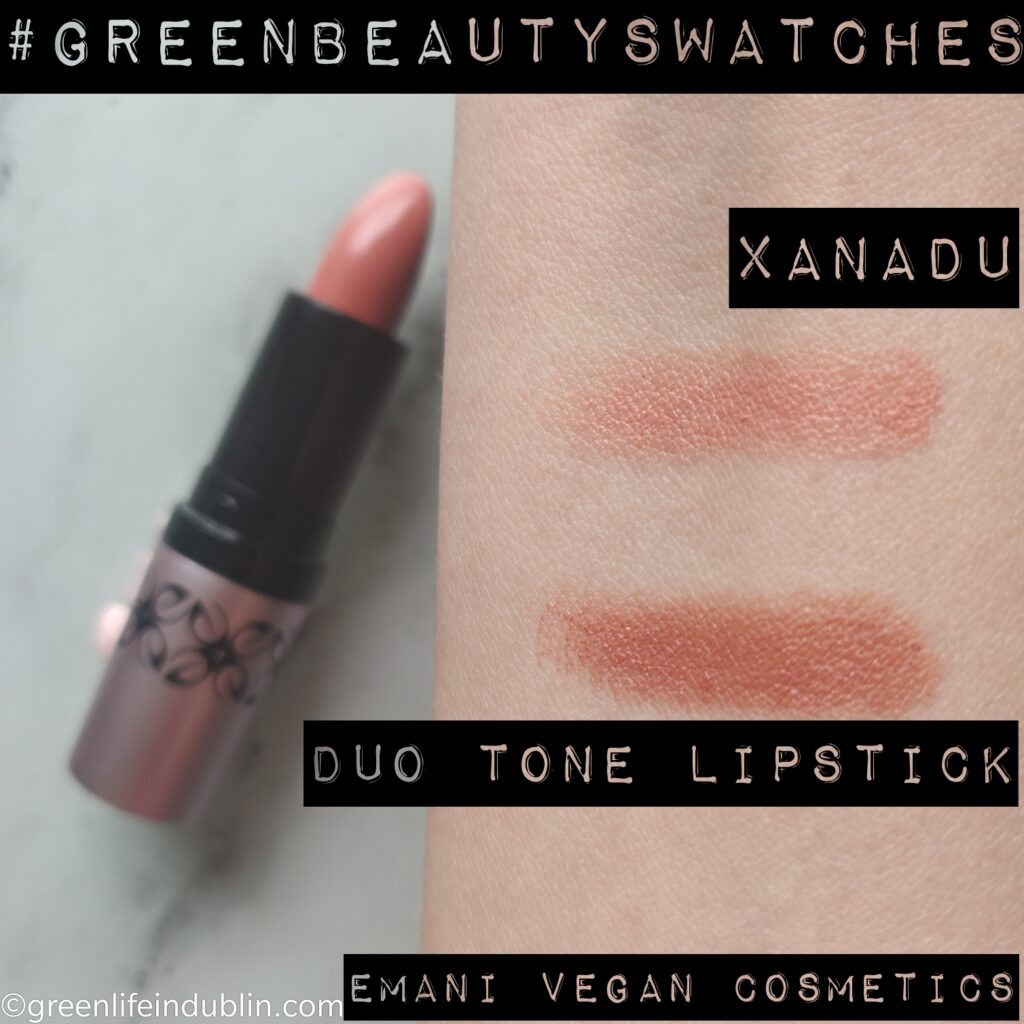 EMANI VEGAN COSMETICS DUO LIPSTICK IN XANADU*
I don't know about you, but I was like a little kid when I spotted them on the website – the thought of having different colours on my top and bottom lips excites me! Like a mini rebellion in an office environment or something ? After mulling over which one to choose, I went for Xanadu, which is described as peach and pink, but looks rather dark on the website. From the experience I know what you expect and what you will actually get might be two very different things, so I poked around online and IG for the reviews and swatches, and I settled for Xanadu. Here you can see it swatched, both sides, in the photo up, and me wearing it down below. Plus I am also including it in the Green Beauty Swatch Gallery post right here. I am not too sure about it, it pulls just brown on me, no peachy tones in sight – I am not a fan of brown on me, I don't think it suits me? The pigmentation isn't the same as my beloved Hynt Beauty lipstick I am used to, so I am currently debating with myself whether to get the Shangri La (for that pop of pink) or not? What are your thoughts on these lipsticks, tell me? I am not done with Emani as a brand yet, far from it – I am about to review their blushes and correctors soon, and their foundation and the primer(s) are very high on my wishlist.
Ps. if you want to see my thoughts on TABITHA JAMES KRAAN ORGANIC DRY SHAMPOO FOR DARK HAIR* WELEDA REVITALISING ROSEMARY HAIR TONIC* & NATURE'S WISH JOY ROLLER BALL* be sure to check out this post here. Want to know my current Holy Grails aka Current Favourites? See here 🙂
P.s. Please make my day and subscribe & share this or any of my blog posts on social media – it helps to get the green beauty word out and for that I Thank You!
FOLLOW ME ON
Check out my previous blog with 400+ posts here. Lots of green beauty reviews  and honesty about products performance guaranteed ?
Lots of love,
Renata.

Enjoy my content? A  tip into my PayPal Tip Jar -  will get You my eternal gratitude and more awesome green beauty reviews Your way! I weed out all the greenwashing products so You won't have to.