Hi Lovelies,
Welcome back! And welcome if you are new here xoxo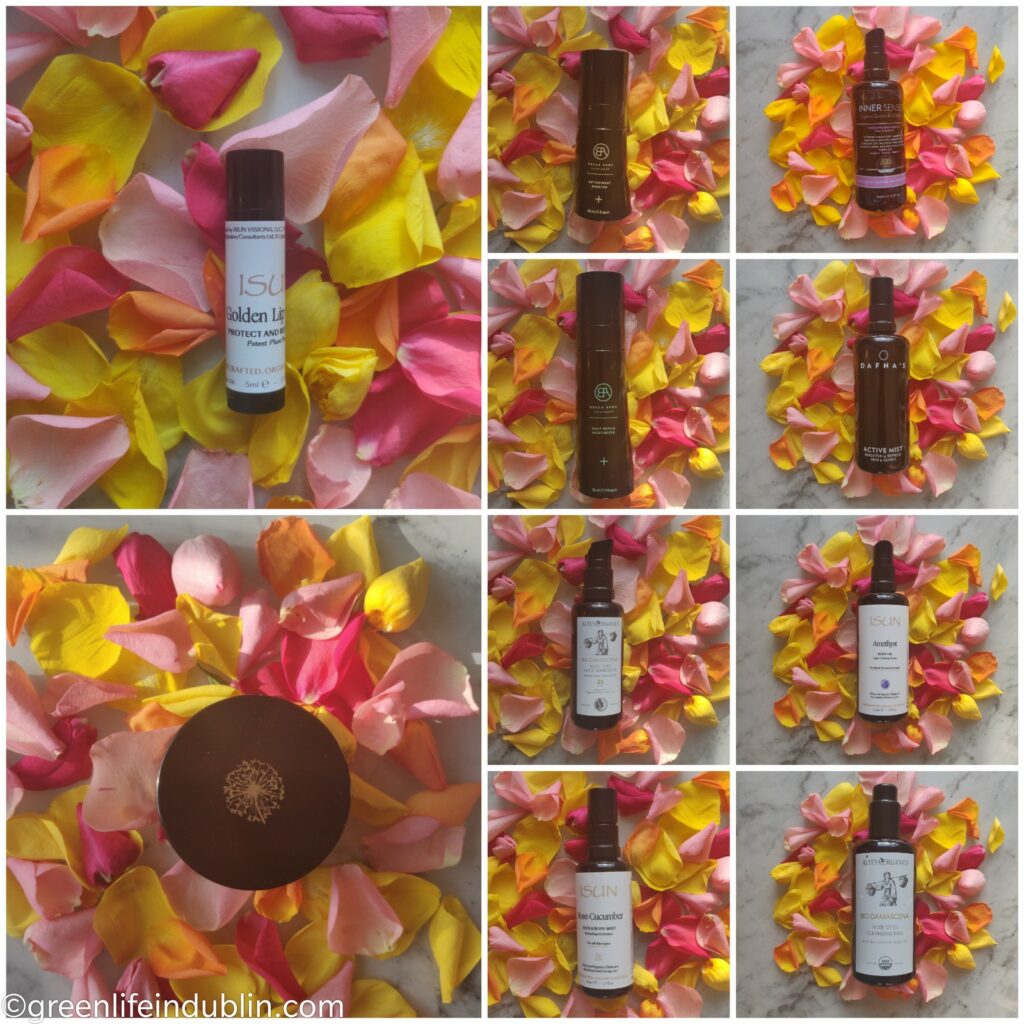 How are you all doing? I hope you are well? Now that the sun is out and my SAD has lifted, I feel so much better and feel the zest for life coming back. It also means I got interested in my products so much more, so therefore I have been testing lots, sifting through what's good and what's not – and sharing the best with you! Ready to get started? I thought you would never ask 🙂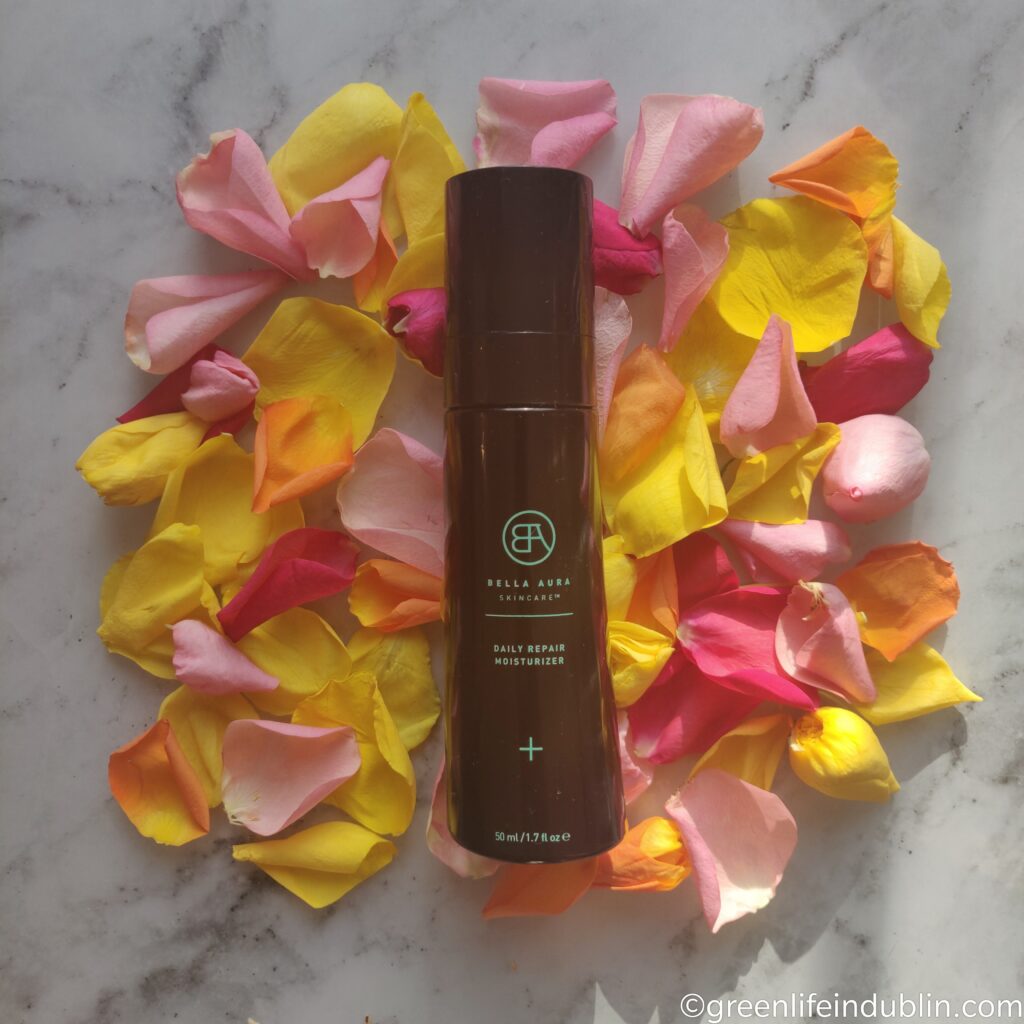 Bella Aura – the whole collection*
Technically this is my All The Times Favourite – and for a good reason! If you follow me for any amount of time, you will know my love for the brand runs deep. If you don't, you can check the reviews of The Core Collection here and the Custom Care Collection here and here, but here's the truth in short – after developing perioral dermatitis (on my face, no less!) about four years ago, I had such a rough journey with skincare trying product after product trying to heal it. I was at the end of my tether when Bella Aura came along and – get this – healed my face in less than a week!!!! Even though the products are not even designed to do so. Whatever Yasmine created, it is pure magic and she is the best ad for her brand herself, you only have to take one look at her perfect glass skin to know you want to try it for yourself!
Use code "Renata15" to get whopping 15% off any Bella Aura product - no minimum spend and they post worldwide. I am now their Ambassador, but not paid to talk about the products. What I talk in the reviews is my honest opinion and user experience. I got you boo.
*Update on why I no longer stand by this brand, even though I still think their products are fantastic here, scroll down to the very end.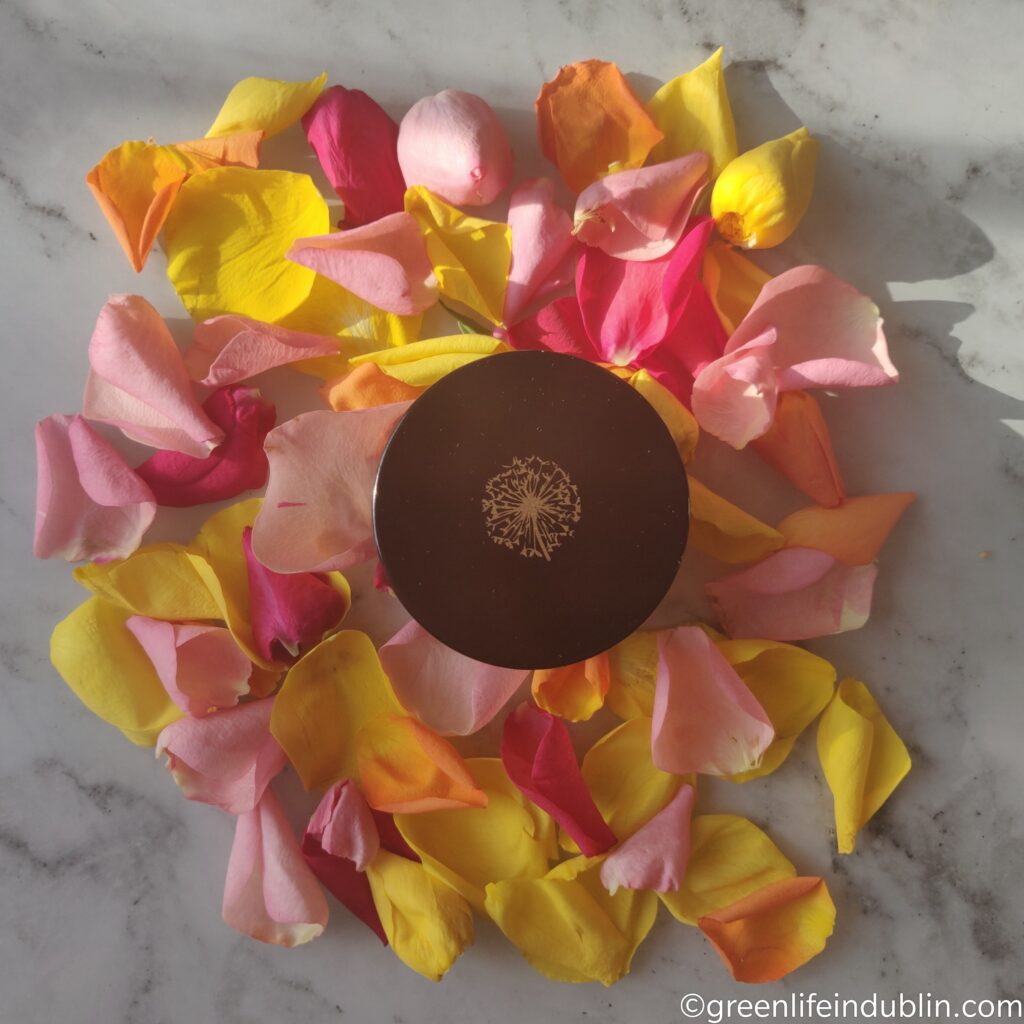 MAY LINDSTROM THE BLUE COCOON
Very comparable to the Mahalo Rare Indigo (review of the line here) which I adored and used for the last couple of years or so, I got this instead because I was curious to see the difference for myself. In my experience they work almost identical, even though the ingredients and the formulations are different. Both pricy, not going to lie, but totally worth it in my opinion. I never want to be without one or another – not only they help my skin so much if the dermatitis flares up (it can happen if I accidentally gluten myself) but it calms down any kind of skin issues too. I don't know about your country, but here in Ireland climate change is happening right before very own eyes – in the last two or so years the wind is absolutely freezing even in hot summer days, and this is something that never happened before. So, take it for granted that my skin is irritated by the elements a lot, and I mean A LOT. So I reach for this before any other product and it never fails to calm it down. Plus the sensory experience is on another level!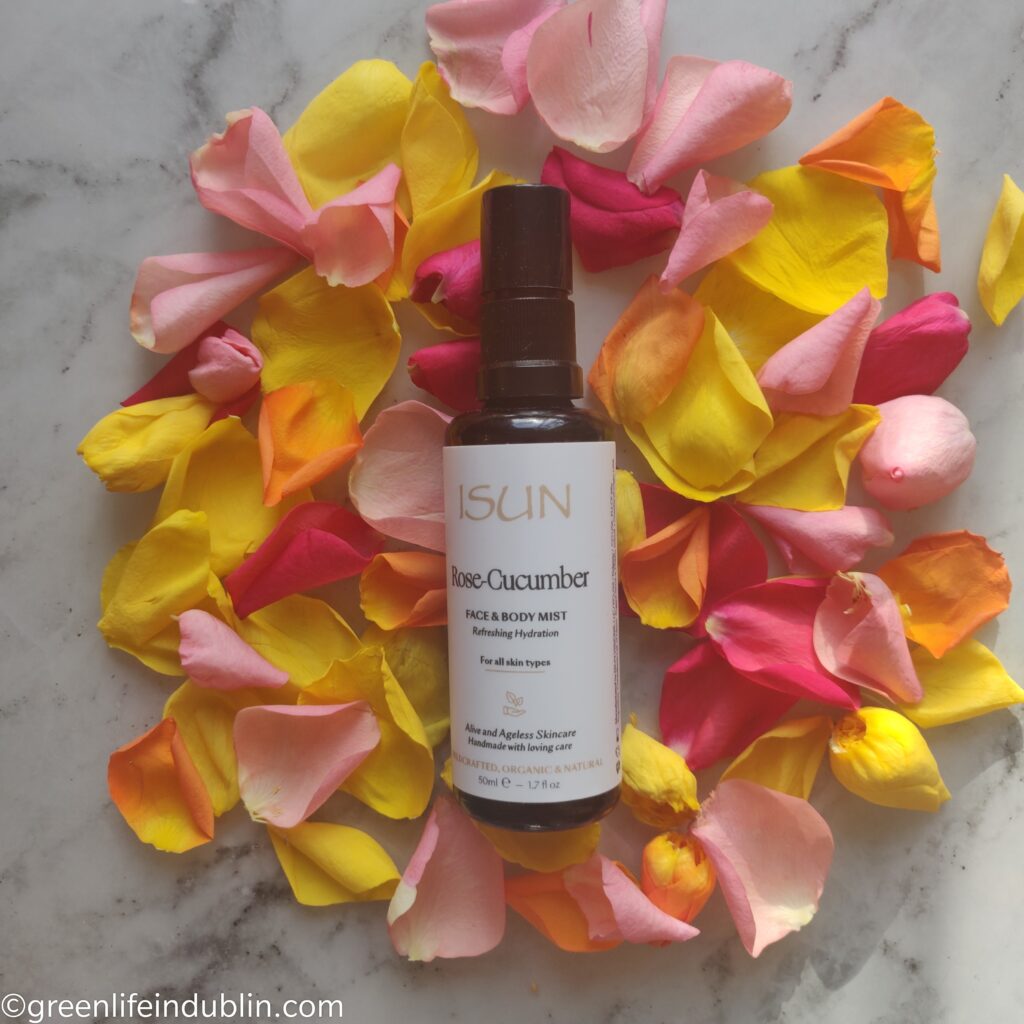 ISUN rose coco facial mist, AMETHYST BODY OIL & GOLDEN LIP BALM*
Isun and I go back a few years, see reviews here, here, here, here here and here. It is also one of my Holy Grail brands where I want to have at least one product at any given time, all because they are simply amazing. Not only they use wildcrafted plant extracts (wildcrafted ingredients and the ultimate organic ingredients if you ask me) but the bases for the products are also the best quality as you can get, where so many other brands cut the corners. Right now I am enjoying Rose Coco Mist, which is lovely, the scent is exactly the same as their Rose Coco cleanser, Amethyst Body Oil, which I love, big fan of body oils, and of course, I have to give a special shout out to the Golden Lip Balm, which is truly on another level of lip balms! I am VERY picky about lip balms, I need them not only to soothe and heal but also stay on the lips for good amount if time, and this is exactly where so many other brands fail. This does not, it passed all the tests with a gusto and I am in love with it. Seems pricy at the beginning, but it took me only one swipe to fall in love with it and now I am addicted and will happily pay any amount ISUN asks, because it is totally worth it. Easily in my Top Three favourites.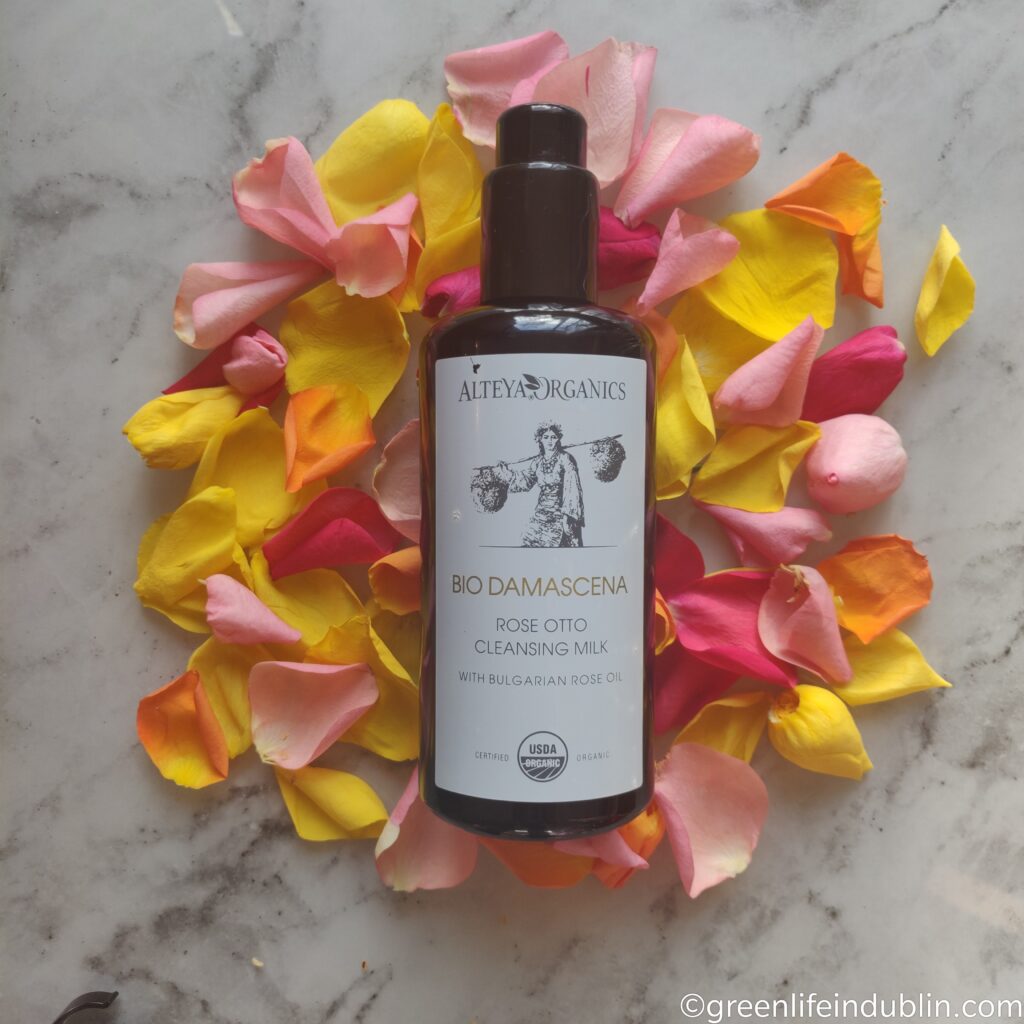 Alteya Organics Rose Otto cleansing milk*
Alteya Organics is produced in the famous Rose Valley in Bulgaria – and as soon as I learned this, I wanted to know more. From what I have tried, the products did not disappoint – I have tried both serums, rose and chamomile waters (review), rosehip oil and certified organic tinted lip balm SPF15 along with tinted face SPF. This cleanser is something I reach for every day, it is gentle enough for my very sensitive skin, does not irritate it or leave the tight feeling, so I think all my fellow sensitive skin ladies would also enjoy it. You get a huge 200ml in a glass bottle, so it is going to last you for a really long time. More reviews to come, and I am definitely trying more of the products once I will finish off some products in my stash.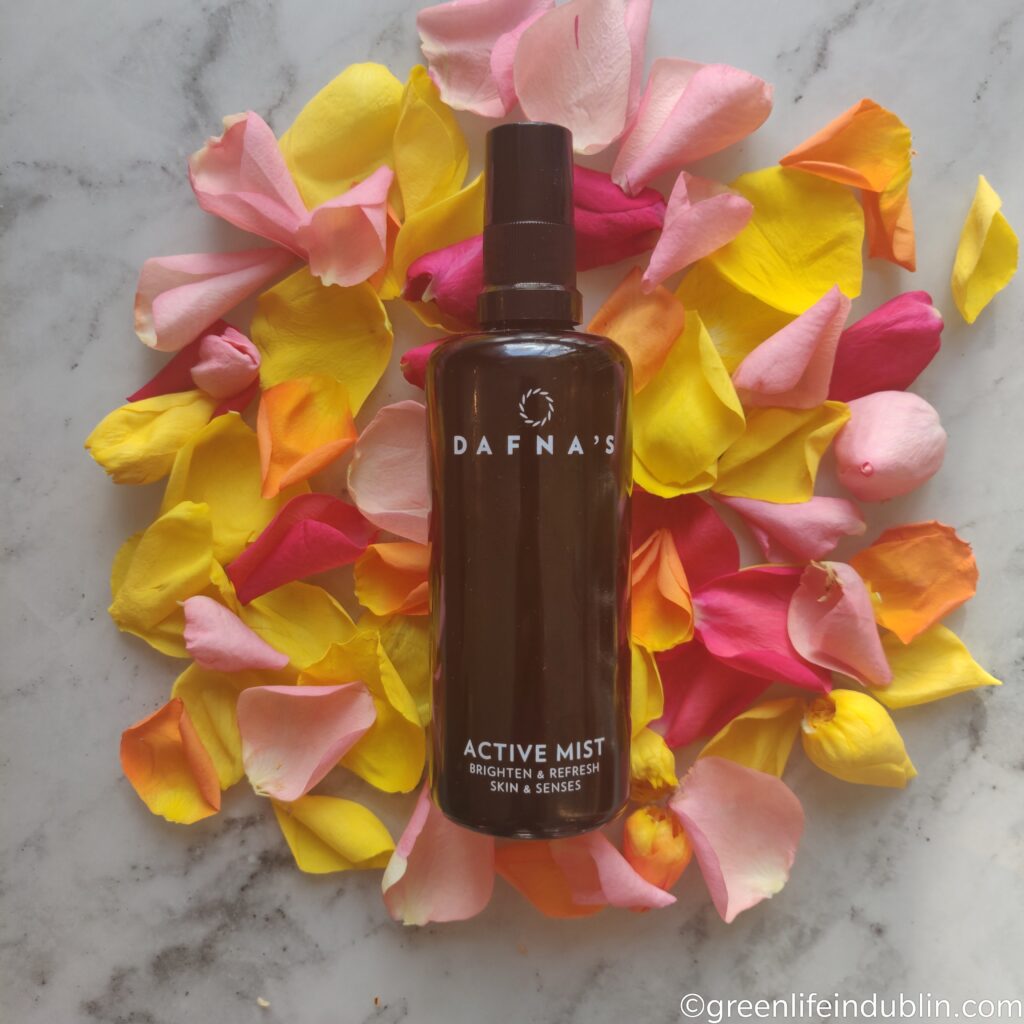 Dafna's Active Mist*
Another fabulous product I have discovered via Love Lula, it is an innovative light active facial mist and toner that combines plants essence and oil concentrations by a pioneer formula-MelaCareTM (dry oil) to actively restore skin natural tone, fight photo- aging signs, while proving hydration, glow and sense of freshness. I love the fact that it is 100% natural and vegan, love innovative formula and love using it multiple times a day as a mist and a toner too.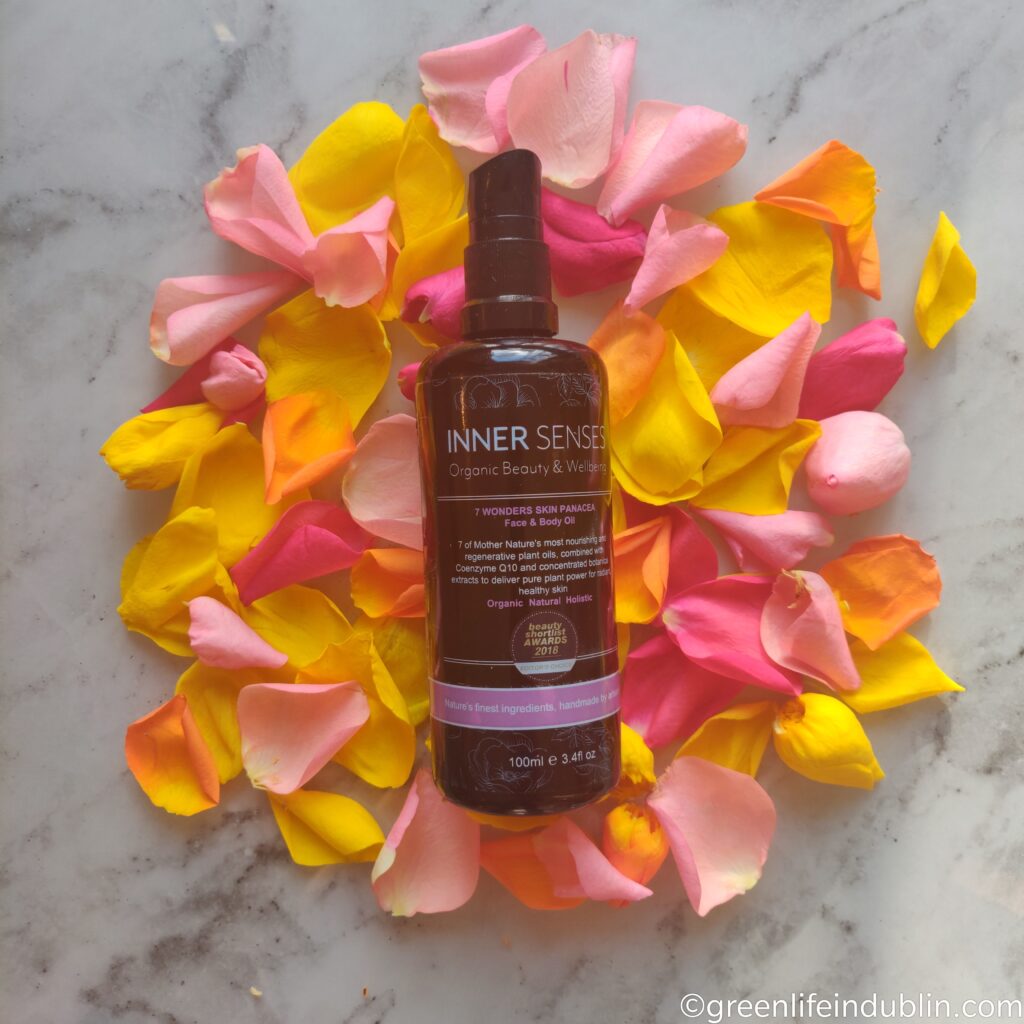 Inner senses Organics 7 wonders panacea face & body oil*
I love this stuff! If you follow me for any amount of time, you might know that I am in love with Inner Senses oils.  See this review here to know more about the brand, the founder and the wonderful ethics. The brand has released two new powder masks, Quiet Earth & Vibrant Earth, just days ago. Ingredient list is just fabulous, you can check it here.
So there's that, my favourite products for the time being, I hope you enjoyed reading that. Now, your turn! Please tell me what are you enjoying lately, I would love to know.
Please like and share my posts on social media, it really helps to get the green beauty word out – and you will forever have my gratitude!
FOLLOW ME ON:
That's it for now, see you here next Tuesday if not sooner 🙂
Lots of Love,
Renata.

Enjoy my content? A  tip into my PayPal Tip Jar -  will get You my eternal gratitude and more awesome green beauty reviews Your way! I weed out all the greenwashing products so You won't have to.