Hi Lovelies,
Welcome back! And welcome, if you are new here xoxo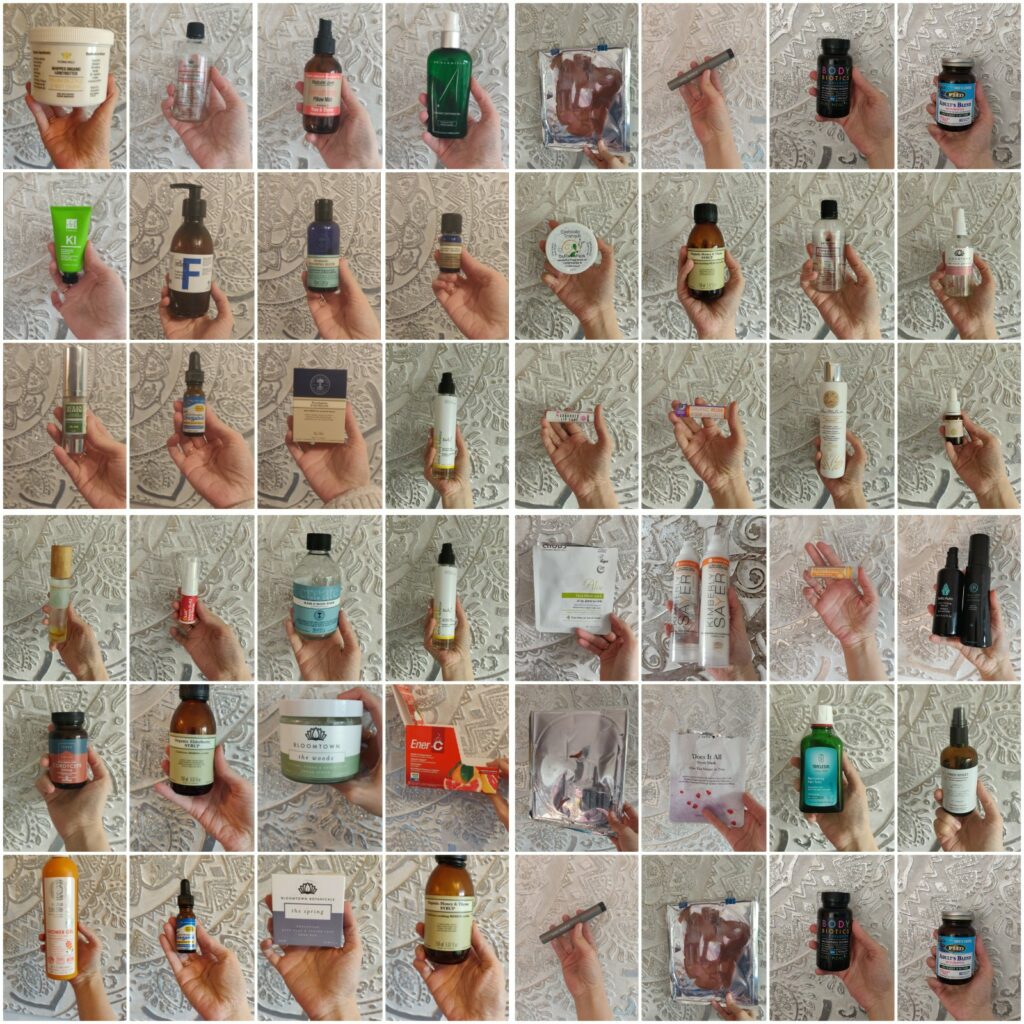 Umm, yeah, this happened 🙂 I used to be on top of my empties posts, every month or a quarter at least. You guys know my style, my posts are usually very long because I try to cover every single base I can think of, from company itself, to ingredients, to user experience, whether I liked it or not and why, plus linking everything, products, reviews; you know the drill. Couple that with other projects I've had, reviews, judging for a few clean beauty awards and the constant upkeep with the social media and you would understand why these posts became the pain-in-th-you-know-what to do. However I think it is important for me to do empties posts so you guys could see that the products I am using and the reviewing are the same products, plus you guys want me to keep these posts up – so there you go, this is for you lovelies. Something's gotta give though, this blog is a passion project of mine, not a paid gig, so I don't want to spend all of my time away from my family, blogging at all hours of the day. So no more links, instead of elaborate opinions and explanations of why I think something is great (or not), I will group them in categories of "Repurchasing" "Not Repurchasing" and if you have any questions, ask. Most of the products will have either reviews or mentions in some posts or the other, so be sure to hit that search box. Thanks for reading in advance!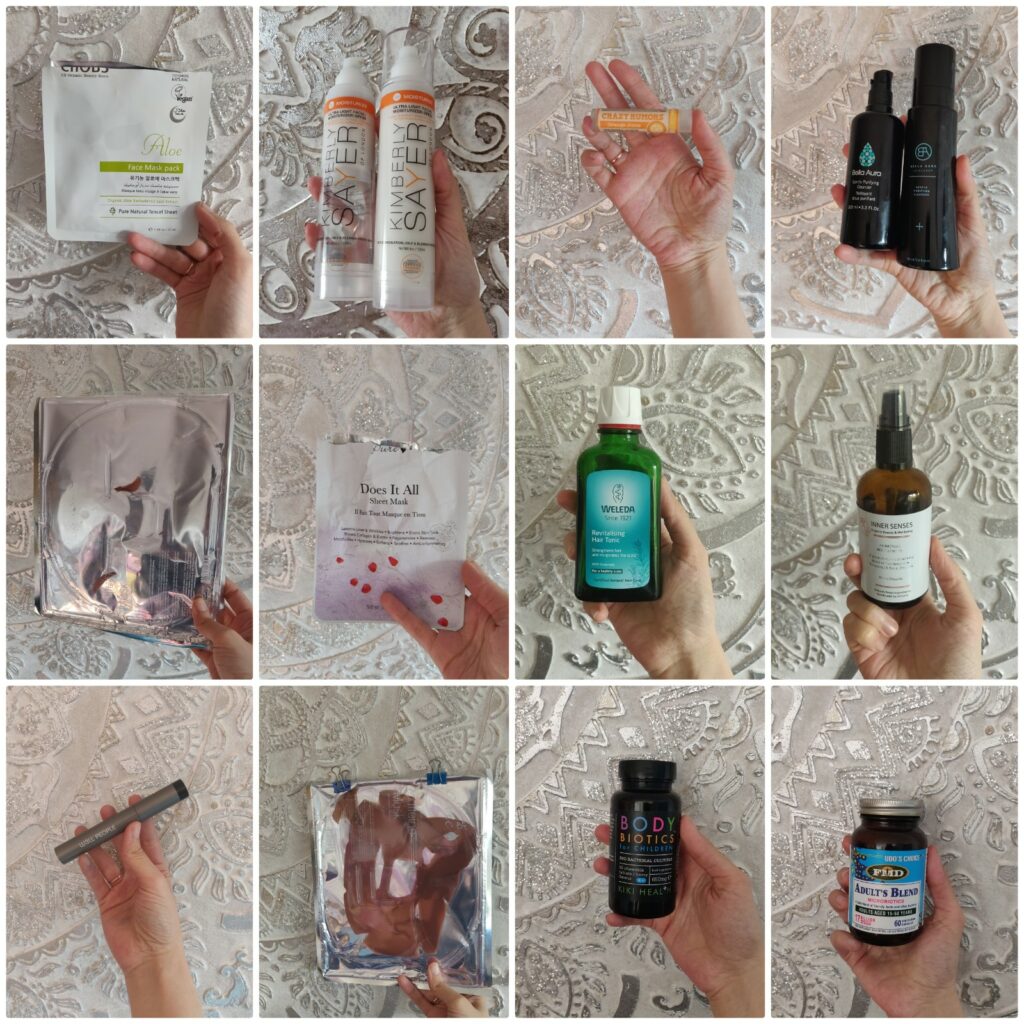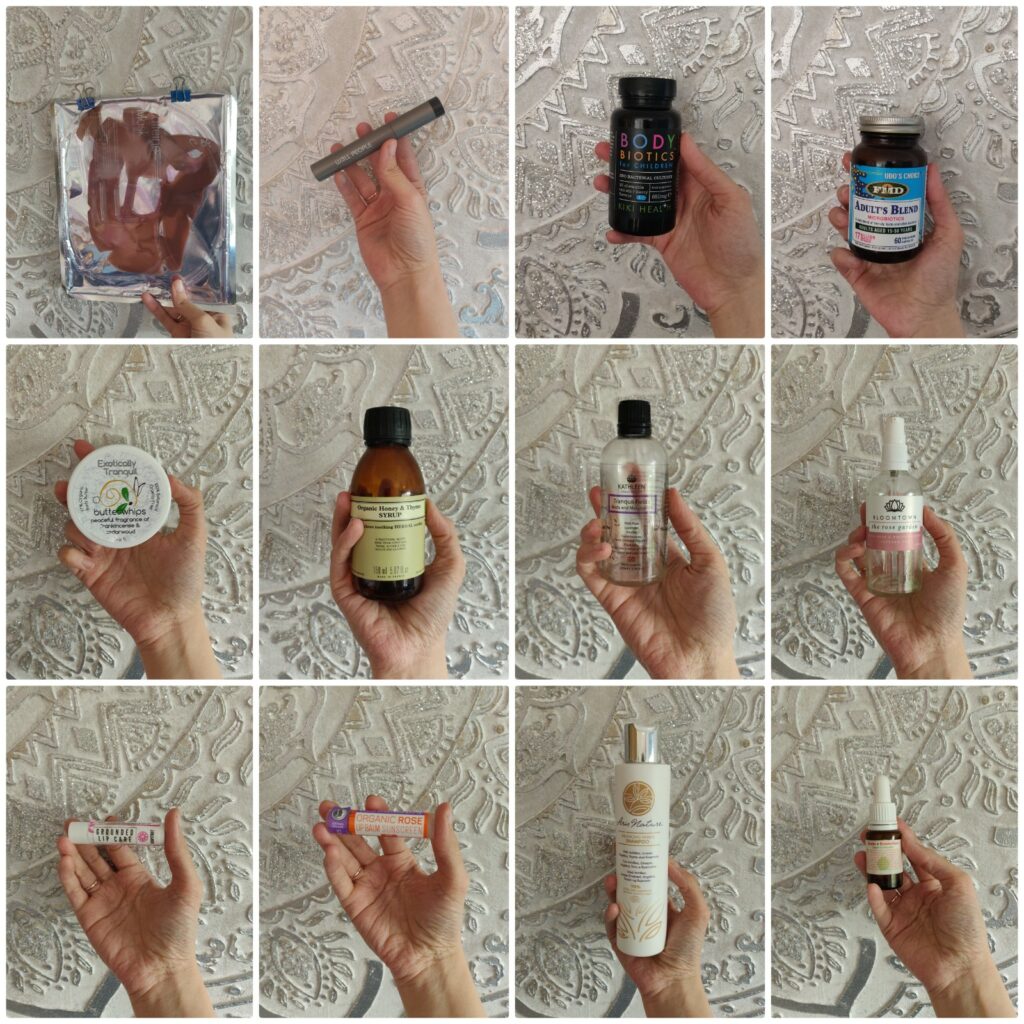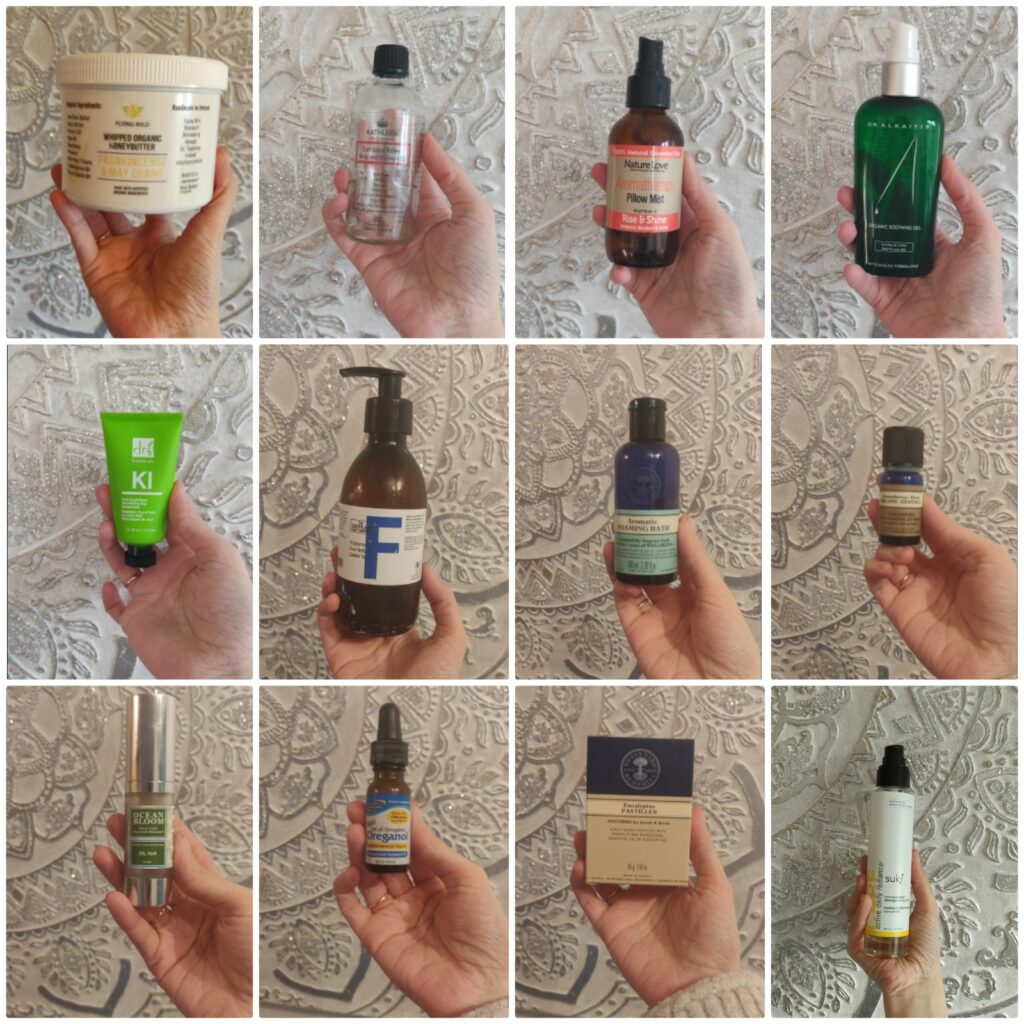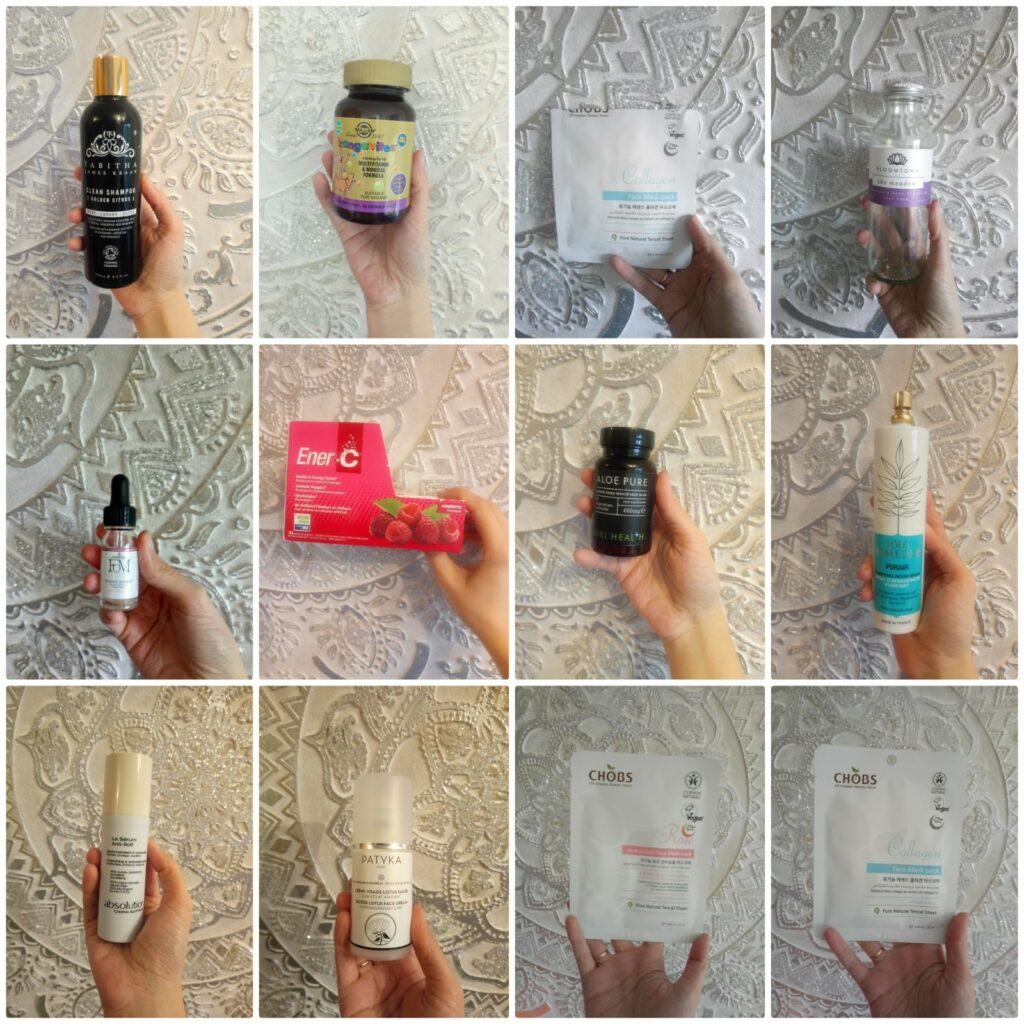 Great products I am repurchasing:
Chobs Aloe Sheet Masks, various types
Nyr Organic Honey & Thyme Syrup x4
Natura Siberica Oblepikha & Honey Body Scrub
W3LL People mascara
Kiki Health Body Biotics Children Probiotics
Udo's Choice Adult's Blend Probiotics
Kimberly Sayer Organic Ultra Light Moisturizer SPF30
Crazy Rumors lip balm in Orange Juice
Bella Aura Cleanser x2
Bella Aura Night Cellular Face Cream + Daily Protection Moisturizer
Ener C vitamin C in Tangerine Grapefruit
Better You Vitamin D + K2
100% Pure Caffeine Sheet Mask
Alteya Organics Organic Rose SPF15 lip balm
Living Libations Neem Enamelizer
Inner Senses Awakening Meditative Body Oil (old packaging)
OreganolP73 x2
NYR Organic Defence Essential Oil
NYR Eucalyptus Lozenges
Blue Iron Liquid Iron Supplement
Kathleen Sensual Rose Body & Massage Oil
Great products that I won't be repurchasing due to the size of my current stash:
Flying Wild Whipped Organic Honey Butter
Tabitha James Kraan Golden Citrus Shampoo
Ocean Bloom Face Oil
NYR Aromatic Foaming Bath
Absolution Addiction Face Oil
Aris Nature Balancing Herbal Shampoo
Butterwhips Exotically Tranquil Body Butter
Kathleen Tranquil Fields Bath & Body Oil
Living Libations Best Skin Even Sea Buckthorn
Bloomtown The Rose Garden Body Oil
NYR Create Wash/Shampoo
DrAlkaitis Organic Soothing Gel
Bloomtown Botanicals The Spring Blue Clay Soap Bar
Not repurchasing due to not suiting my needs/ not working for me:
100% Pure Does It All Sheet Mask – was kind of irritating to my skin
Weleda Revitalising Hair Tonic – did not see a difference
Natura Siberica Vitamins For The Skin Shower Gel – way too fragranced for me, my family used it up without a complaint though
So that's all for today, see you here next Tuesday if not sooner. Thanks for reading and have a great day!
Please like and share my posts on social media, it really helps to get the green beauty word out – and you will forever have my gratitude!
FOLLOW ME ON:
Lots of Love,
Renata

Products are a mix of my own purchases and PR products. AD, SCHMAD!
Enjoy my content? A  tip into my PayPal Tip Jar -  will get You my eternal gratitude and more awesome green beauty reviews Your way! I weed out all the greenwashing products so You won't have to.