Hi Lovelies,
Welcome back! And welcome if you are new here xoxo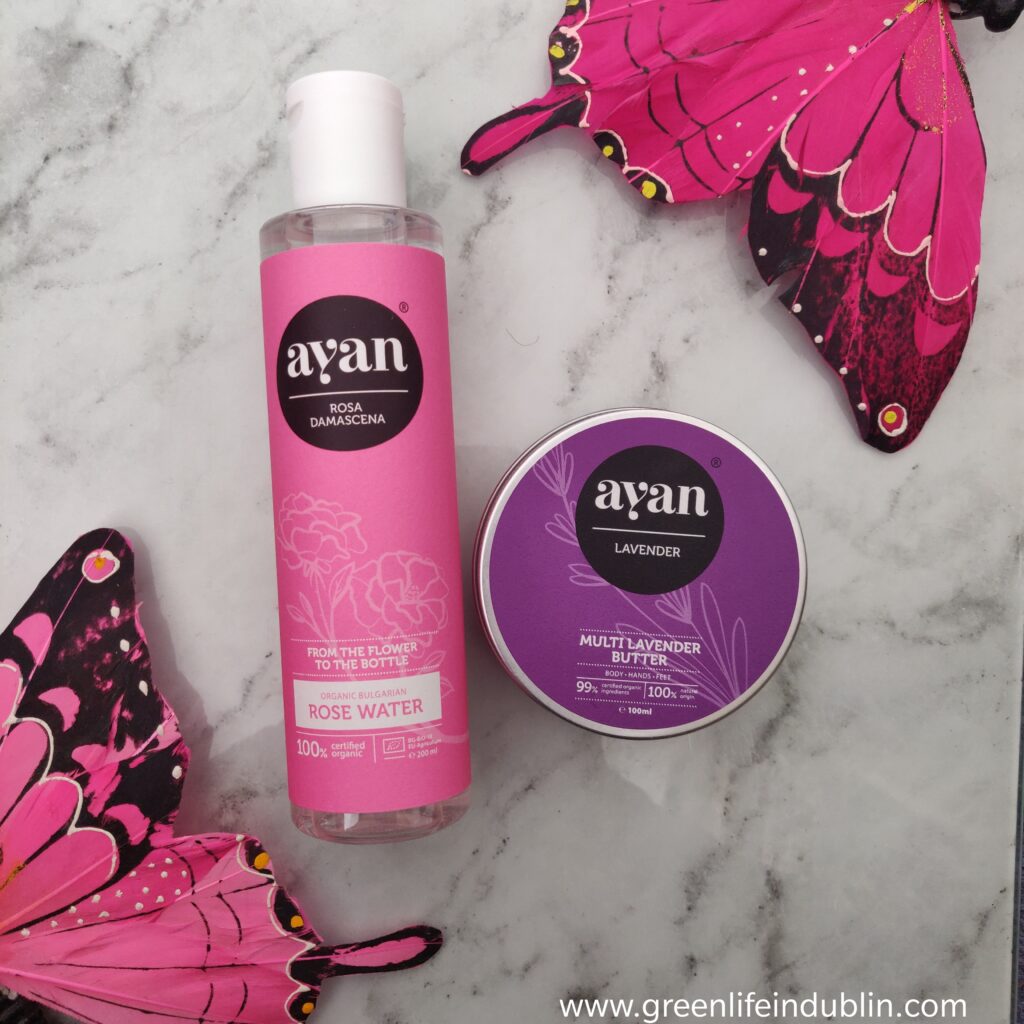 How are you lovelies, I hope life is treating You well?
Today I am coming with short and sweet review of Ayan brand, or should I say two products from the brand as I haven't tried everything. Just like Alteya Organics, Ayan is a brand from Bulgaria, but I haven't picked up their products straight away, as they have launched with all lavender products initially. I am one of those rare breed of females who dislikes lavender with passion, I haven't looked into the products much further than that, so much that I didn't even know they added certified organic rose water and sunscreen. So thanks to Love Lula, who have asked me if I'd like some products for a review, I said yes to the rose water and the (wonderful) body butter came along. More on them a bit later, now let's look into the brand and their ethos, shall we?
AYAN® is a Bulgarian cosmetic brand for high-performance natural skin, hair and body care products. Their product quality commitment is a promise to never use aggressive ingredients, fillers, thickeners, harmful preservatives, genetically-modified and animal-derived ingredients, synthetic chemicals and fragrances or colorants. AYAN® products follow the simple principle that with minimal ingredients we can achieve maximum synergy and to stimulate the body's self-balancing processes towards natural health from within.
"AYAN® strives to make natural cosmetic products while making sure that the best qualities of each ingredient are combined for the most efficient and nourishing results. Because natural cosmetic is the "new" food for our skin and hair."  – YANA Founder and Chief Creative of AYAN®
What we put on our skin is as important as what we eat. The skin absorbs up to 60% of the chemicals in products and then they come into direct contact with the bloodstream, which can have tremendous health and hormonal impact and consequences. We are not only putting ourselves at risk by using harmful chemicals but the environment as well.
AYAN® natural cosmetic products are made with certified organic ingredients which are from high quality, natural, safe and ecologically friendly. We have comprehensive ingredient lists and we are honest in our cosmetic labeling. AYAN® products are made fresh and in small batches in a certified laboratory to preserve their active botanical properties and the processing methods ensure that the active vital life force of the plant is not destroyed by heat or over-processing.
Ayan  lavender fields are located in the Valley of the Thracian Kings situated in South Bulgaria. During the last 40 years, they were not cultivated and used only for livestock grazing from the nearby villages. The hilly location and south facing allow the sunshine to reach and provide the needed warmth for the plants. They choose sustainable practices whenever possible and we use the latest and most effective methods in agricultural operations practices to cultivate our plants in an all-natural environment. In the soil are incorporated only pure biological fertilizers. The lavender flowers are picked only on warm and quiet days when the plants contain most oil and this is another prerequisite for quality of the oil. They believe in the benefits of the natural products and therefore our lavender oil is 100% organic and certified.
PHILOSOPHY, MISSION AND VISION
PHILOSOPHY: AYAN® believes in "charm and loveliness within" as a natural flow from a deep sense of inner balance, conscious choices in every life area and about building connections with nature, family, friends and ourselves and also to create true meaning in life.
MISSION: AYAN® is a Bulgarian brand for high-performance natural cosmetic products, caring for people's health and bringing inspiration to change the way people think about ingredients, strongly respecting the environment for a more sustainable and more ethical beauty industry. AYAN® is giving momentum to positive change now and in the future through a deep understanding of what we put on our skin as much important as what we are eating. Natural care routines are the foundations of a healthy body, mind, and soul.
VISION: AYAN® aims to inspire behavioral change which is linked with no compromise on the safety of a product we use, more knowledge and awareness for chemical and synthetic ingredients, the intention for happier illness free life and reaching your fullest potential every day.
Certified organic ingredients are from high quality, natural, safe and ecologically friendly. As a result, the products are free from parabens, preservatives, artificial colors and fragrances, mineral oils, petroleum products, paraffin or any other chemical agents that can harm man's health or nature. AYAN® is proud to be different, making truly natural skincare products with comprehensive ingredient lists and honestly cosmetic labeling.
Now, doesn't all that sound amazing? I sure think so!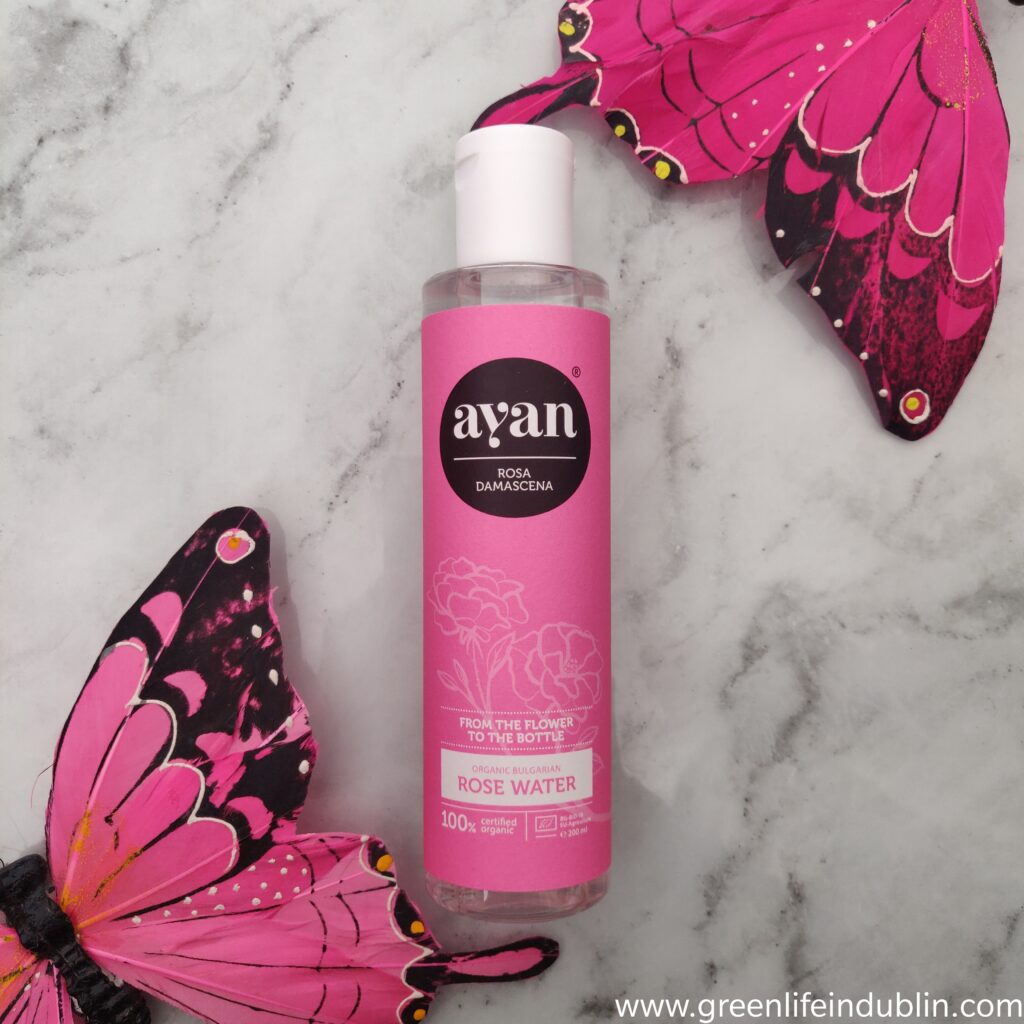 AYAN ROSA DAMASCENA BULGARIAN ROSE WATER- CERTIFIED ORGANIC
Ingredients: Rosa Damascena (Rose) Flower Distillate* *Certified Organic
What can I say, Iooove this rose water! Organic rose waters are always welcome in my stash – I use it constantly, in multiple of ways. To refresh the skin in the morning and throughout the day, spray on my hair to dampen them for styling on second and third day, even to wipe down my armpits if I start to smell during the day (sorry for the TMI). What else? I also activate dry powder masks with this instead of water, and so much more, the possibilities are endless! If it weren't organic, I would also use it as a room spray (adding some essential oils of course) but I prefer organic products on my face 🙂 So yes, I would recommend this product to everyone. The price point for an organic product is really fair, and I love the fact there's only one ingredient!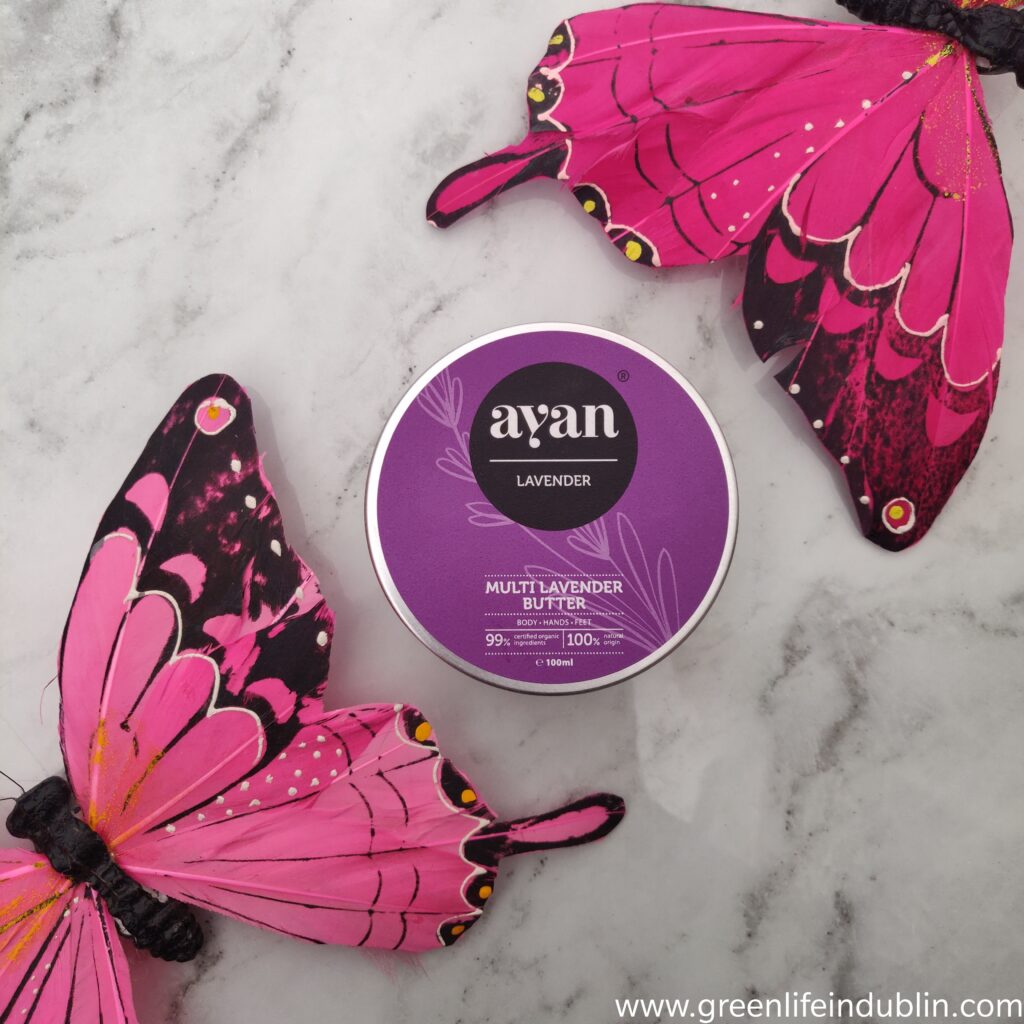 AYAN MULTI LAVENDER BUTTER BODY-HANDS-FEET
INGREDIENTS INCI: Butyrospermum Parkii (Shea) Butter*, Cocos Nucifera (Coconut) Oil*, Macadamia Ternifolia Seed Oil*, Cera Alba (Beeswax)*, Tocopherol (VitE), Lavandula Angustifolia (Lavender) Oil*, Limonene**, Linalool** *Certified Organic **From essential oils
I will cut to the chase – I am so glad I tried this body butter! Simple yet powerful ingredients, works really well at keeping my skin soft and supple for a couple of days. It is a joy to use, soft, easy to apply, non greasy once rubbed in and does not stain clothes either. Smells very faintly of lavender, which I like, the smell does not linger but the skin softness does. I only have this product for about 2-3 weeks and it is half gone already, which does go to show you how much I enjoy it. Comes in a screw top aluminium tin, which I am definitely keeping for reusing around the house.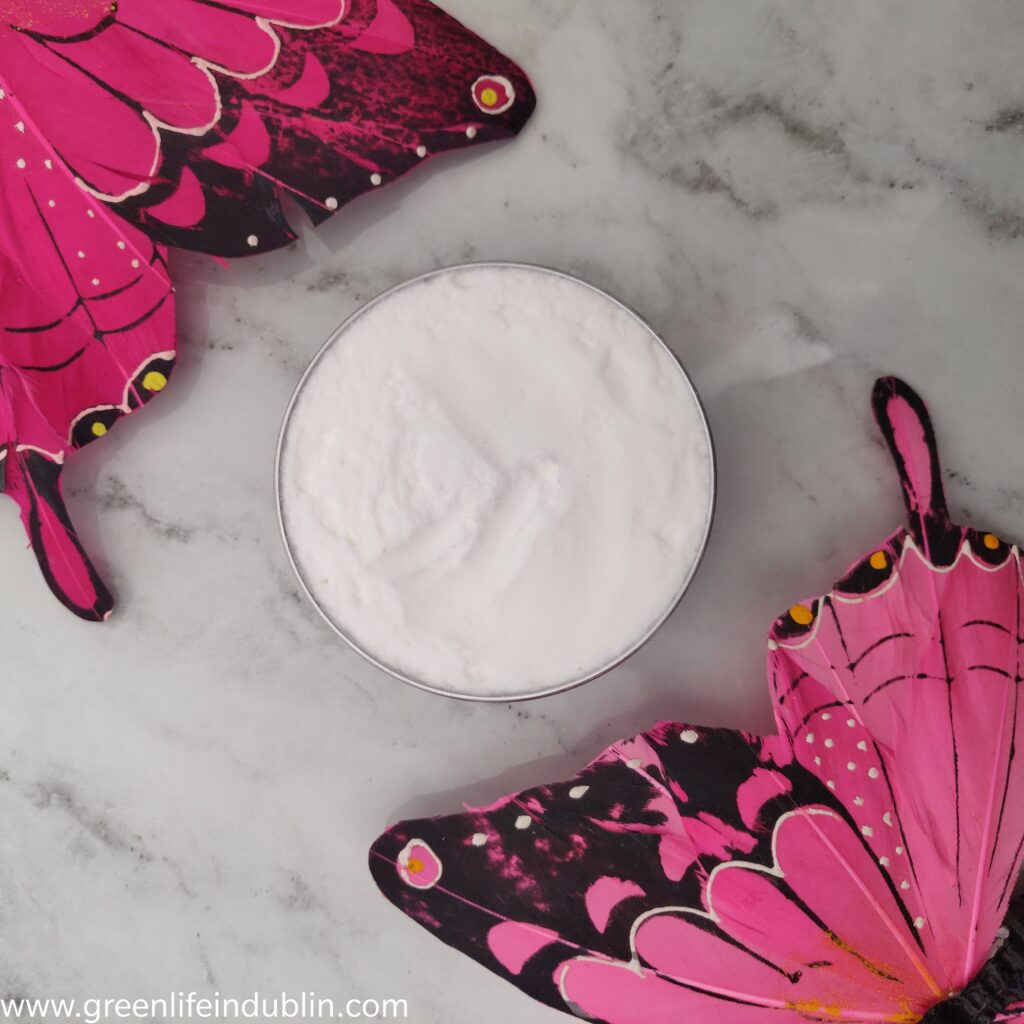 So, what are my final thoughts? I am so so glad I didn't dismiss the products due to my personal scent dislikes, I would have missed out on great products! Really enjoyed finding out about the company too, the owner seems to have a heart in the right place and I will be glad to support this brand from now on.
What about you? Have you tried any of Ayan products? Please share, I would love to know!
Please like and share my posts on social media, it really helps to get the green beauty word out – and you will forever have my gratitude!
FOLLOW ME ON:
Enjoy my content? A  tip into my PayPal Tip Jar -  will get You my eternal gratitude and more awesome green beauty reviews Your way! I weed out all the greenwashing products so You won't have to.
See my previous blog with 400+ more posts here