Hi Lovelies,
Welcome back! And welcome, if you are new here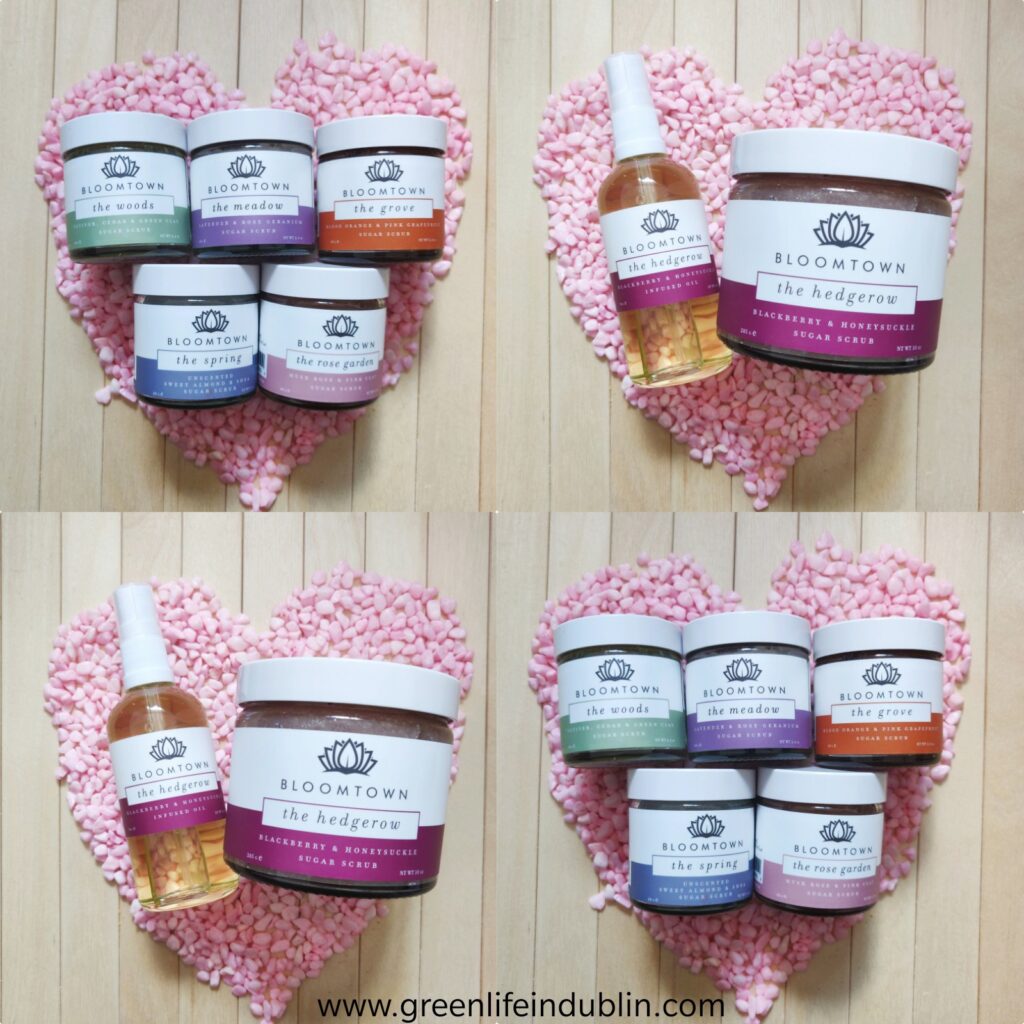 How are you, I hope you are well? If you are looking for a Bloomtown products review, you are in the right place, let's get started 🙂
Bloomtown brand was founded in 2016 after the creators spent two years in Indonesia and witnessed first-hand the loss of virgin forest that is home to endangered orangutans, tigers and so much of the world's biodiversity. They have decided to take it upon themselves to create a "ticks all the boxes" body & skincare company to offer concerned consumers truly ethical & cruelty-free alternatives. Fast forward a couple of years later, they not only are carried in Love Lula, appeared in Dragon's Den but are collection multiple green beauty awards as they go. They are UK's 1st Independently Certified Palm Oil-Free Company, as well as Certified Vegan & Cruelty-Free. What's more, they use no Sulphates, Parabens, PEGs, Petrochemicals, Phthalates, no TEA/MEA/DEA, no Synthetic Colours & no SLS.
I was a lucky duck to test/ judge some of these products last year for The Beauty Shortlist Awards 2019, so I knew how good they are. Once all the items were restocked in Love Lula, I seized the opportunity to try all the scents available, mainly in scrubs and body oils. And I wasn't disappointed! I got myself full sizes of the Hedgerow Nourishing Dry Oil and Hedgerow Sugar Scrub because those were the exact products I'd tested, so I knew they were so sooo good – the smell is out this world amazing! (I seriously wish blogs and social media had scratch-and-sniff feature so I could share this scent with you!) Blackberries together with honeysuckle, this is summer holidays in a bottle if you ask me? I also got an array of other scent scrubs in 60ml sizes, simply because I'd wanted to try all that's available scent-wise, and while my first instinct is to go for body oils, I figured scrubs would the exact products used in a timely manner. (I have a small backlog of body oils and would hate the thought of some going to waste) The brand also does roll ons and hand and body washes, masks, bar of soaps, as well as lip balms in normal and tinted version. The whole range is really affordable, ranging from 4.80£ to 12£ for a 300ml of a body wash, so I am really happy with this price point. It means I will be able to afford my favourites on a continued basis, which is a pleasing thought.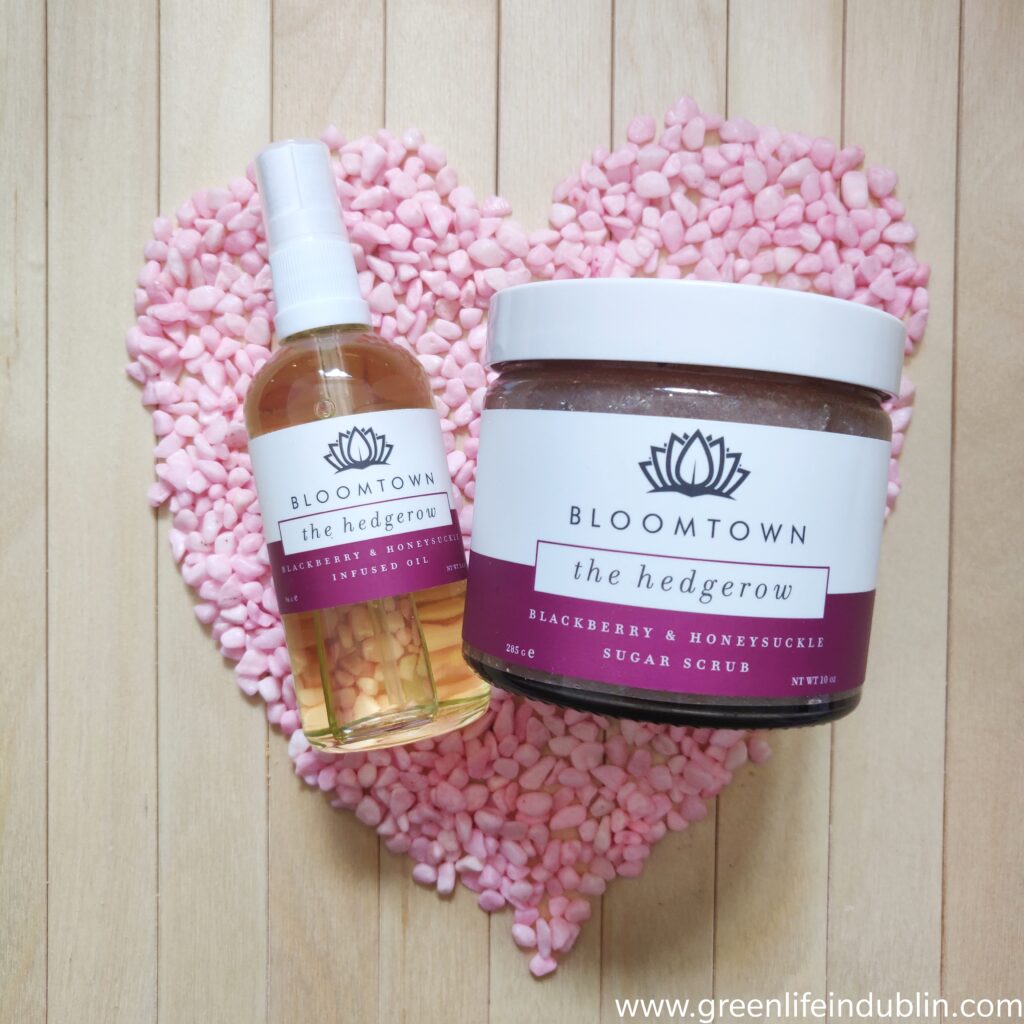 I won't be listing the ingredients lists of everything that I got, because quite frankly it would quickly turn into 3k+ words post, and nobody has time for that, right? Let me just say that I am happy with everything that I got, I will definitely continue treating myself with the body oils and scrubs, and will be continuing trying the products as the time goes by. I found all the products working very well for me, the body oils are dry oils, meaning they sink in fast and don not leave any sticky heavy residue, the scrubs are just the right amount of scrubininess and oiliness, and some even emulsify with water, turning into creamy milky consistency, a joy to use. Not drying, far from it, I found them moisturising, you can definitely skip moisturiser after the shower if you want to. The ingredients are really nice and mostly natural, but let me say they do contain parfum too. I do have a very sensitive and dry skin and I didn't found it to be the problem for the most part, except for one time when I kind of overdosed on Hedgerow using both the scrub and the dry oil in one shower session – then I found myself too perfumed. Since then I use either one of the products and choose a plain/ unperfumed buddy to go with it and I am ok. All in all I am happy with everything, from the company's ethos, to the products that actually perform as they should, to the affordable price point – and I think most of you would too. If you are opposed to added fragrance, skip or try to secure a sample first.
---
---
---
Now, my feedback about my last month's Love Lula picks.
Great ingredients, great product. Does not make me greasy, soothes the itchy scalp and hopefully this will make my hair grow. Affordable too. This size bottle will last me at least a year if not more, and I see myself repurchasing it too.
I have to say I really enjoy this, the scent is something I really like, it lathers and washes the body really well and is not drying at all. The bottle is gone for a long time, repurchase on the way – as requested by all family members. Whole sandalwood range was a big hit with the family.
I purchased one and one came in Love Lula Beauty Box in the same month – not that I am complaining though! I personally found it a little less scrubby than I'd like it to be, but the rest of familia loved it. So I took all of the Bloomtown scrubs and left them Ayumi – and all the parties are happy with the agreement.
Both great in formula, wash hair really well, lather like no one's business and last 2-3 days. Both are long gone and repurchased asap. Not quite at my beloved Rahua level (a bit more drying and less lasting) but I am pretty happy with them.
I used it once as a hair pack and currently am infusing the rest with the neem powder for a stronger hair nourishing effect. I also recently heard about liver packs with castor oil – has anyone have any feedback on them?
I was interested in trying this to see if it has that specific sesame oil smell to it – you see, after reading Radical Beauty book by Kimberly Snyder & Deepak Chopra (review) I learned that I need to switch body oils according to the seasons, it turns out it is wrong to use coconut oil in winter as it has cooling properties to it. Sesame oil is recommended instead, and after purchasing regular sesame oil with intentions to use it as a body oil, I nearly gagged at the smell of it & have been searching for scent free sesame oil – until now. Thank you Love Lula, you have just the right thing! No offending smell at all and I am looking forward to using it come colder seasons. I am wondering can I use it to oil pull too, I heard sesame oil is almost the best thing for that purpose?
As you can read in my last month's post, this coloured my hair and my hands and nails bright orange, for weeks, no less. Not being able to deal with it, I packed it and a few pairs of plastic gloves for my mom with a strict instructions to wear them upon application. I am still interested in trying all these other herbs sans henna for hair and scalp packs, but  I first have to research which ones are tinting, which ones are not! Rookie mistake learned 🙂
Now, that's my two cents on Bloomtown and Ayumi products – your turn 🙂 Have you ever tried anything from these lines? What are your thoughts on them?
Subscribe & share this or any of my blog posts on social media – it helps to get the green beauty word out – and for that I Thank You!
FOLLOW ME ON:
Lots of Love,
Renata.
Enjoy my content? A  tip into my PayPal Tip Jar -  will get You my eternal gratitude and more awesome green beauty reviews Your way! I weed out all the greenwashing products so You won't have to.