Hi Lovelies,
Welcome back! And welcome if you are new here 💕💕💕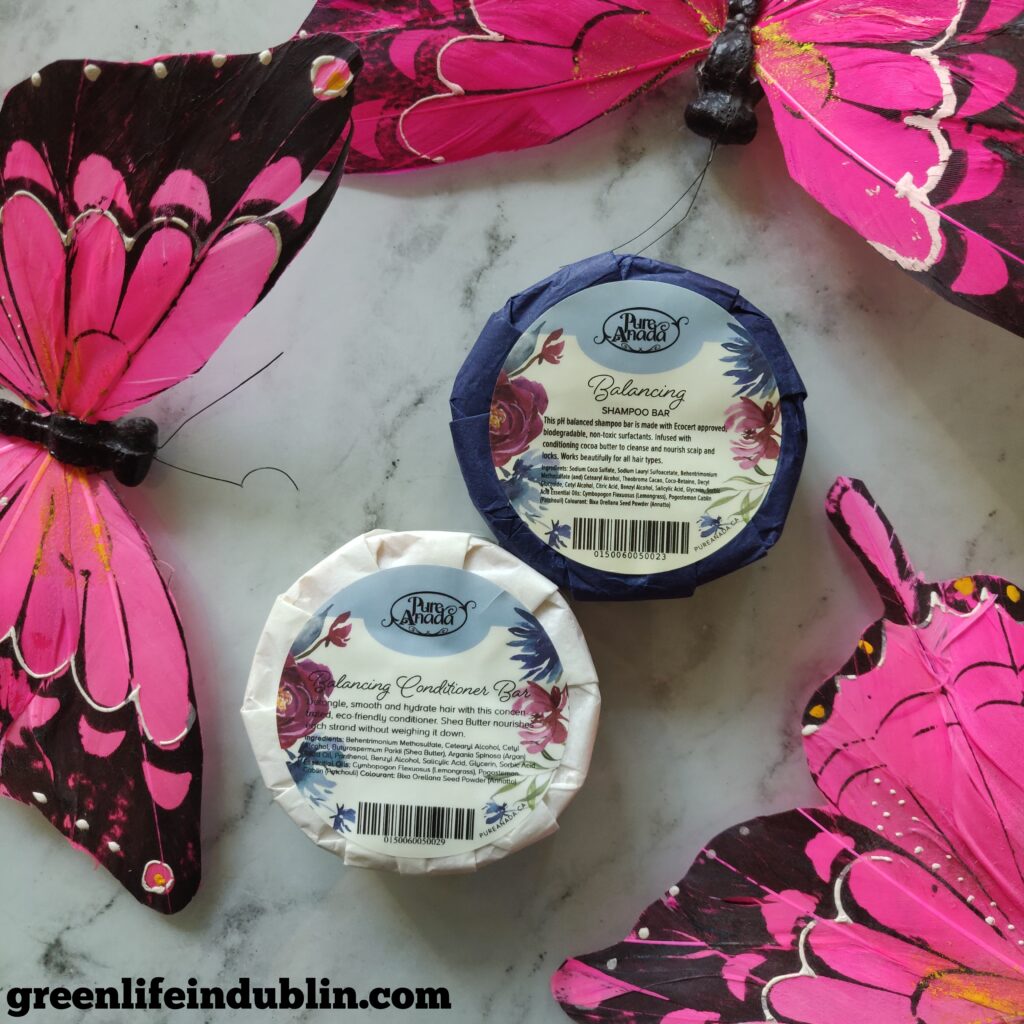 Hope You are well?
I am excited to say I've found the ONE! The solid shampoo that works, that's it 🙂 Please step forward Balancing shampoo bar from Pure Anada!
It came from Live In The Light online store as an add on to my own Pure Anada body care haul (see here). I have to say the haul was very successful as  I loved everything that I got and this shampoo bar I am about to review really restored my faith in natural solid shampoos – I had nothing but fails prior to this. I have tested it for five weeks prior reviewing it and I can now confidently say I am adding it to my Best Products list! I am always excited when I find great natural products that work – here is a full list of what I absolutely love and recommend.
Psst, my code GREENLIFE15 will save You 15% – sweet or what?
My hair type before we start – fine, but lots of it. Very tangly and hard to manage on it's own. Sensitive scalp. A little prior story when it comes to natural shampoo bars -all the solid shampoos I have tried to date were all pretty much a fail. So I wasn't overly excited when lovely Sue from The Live In The Light offered me one. Boy, did I have to eat my words on this one – it is great! PH balanced, lathers great, is so easy to work with, rinses clean, leaves no residue whatsoever & leaves my hair super soft, shiny, bouncy, healthy! I could go on, but I think you get the idea. 99% of other hair products leave me with itchy flaky scalp after just a few uses – not this one. I have used it for five weeks to make sure it is right for me.  I would go on as far as to add it to my Holy Grail products I really recommend! (here).  The description says it lasts for 100 washes and I would agree to that. After five weeks use I think I used about 1cm from the edges, it still has months and months of use left. I am so so happy about finding this and knowing I can count on it to give me good hair days – continuously so. Just yesterday I got another brand solid shampoo to try – all for blogging & reviewing reasons, I told myself. Guess what? Another fail, I had to go to work with limpy terrible looking hair that even ponytail could not hide. One shower with  Pure Anada Balancing Solid Shampoo later, my hair is back to it's bouncy, shiny and voluminous glory. That quickly helped to make my mind up 🙂
And I do not need to tell you that it is perfect for travels, don't I?
Shampoo ingredients: Sodium Coco-Sulfate, Sodium Lauryl Sulfoacetate, Behentrimonium Methosulfate (and) Cetearyl Alcohol, Theobroma Cacao, Coco-Betaine, Decyl Glucoside, Cetyl Alcohol, Citric Acid, Benzyl Alcohol, Salicylic Acid, Glycerin, Sorbic Acid Essential Oils: Cymbopogon Flexuosus (Lemongrass), Pogostemon Cablin (Patchouli) Colourant: Bixa Orellana Seed Powder (Annatto).
As you can see from the photo, it has a matching solid conditioner. It worked great a couple of times I used it, but I as my hair looks so so good without one, I tend to skip it most of the time. I am not big on conditioners anyway, my fine-but-lots-of-it hair are feeling fine without one. So with your permission, I will take my time to form my opinion on it and will keep you updated somewhere down the line later on. Here are ingredients though, in the case some of you are interested?
Ingredients. Conditioner: Behentrimonium Methosulfate, Cetearyl Alcohol, Cetyl Alcohol, Butyrospermum Parkii (Shea Butter), Argania Spinosa (Argan) Seed Oil, Panthenol, Benzyl Alcohol, Salicylic Acid, Glycerin, Sorbic Acid Essential Oils: Cymbopogon Flexuosus (Lemongrass), Pogostemon Cablin (Patchouli) Colourant: Bixa Orellana Seed Powder (Annatto)
That's it, my post for today. Now, Your turn – what is Your best solid shampoo?
Thank You for reading ? Don't forget to enter GREENLIFEINDUBLIN15 to save Yourself 15% at the checkout. Priced at 9.95£ for 115gr, they are very affordable as they are, but savings never hurt anyone, am I right? 
You can get it from Pure Anada (CA) too :)
Sending Love & Light,
Renata.