Hi Lovelies,
Welcome back! And welcome if You are new here ???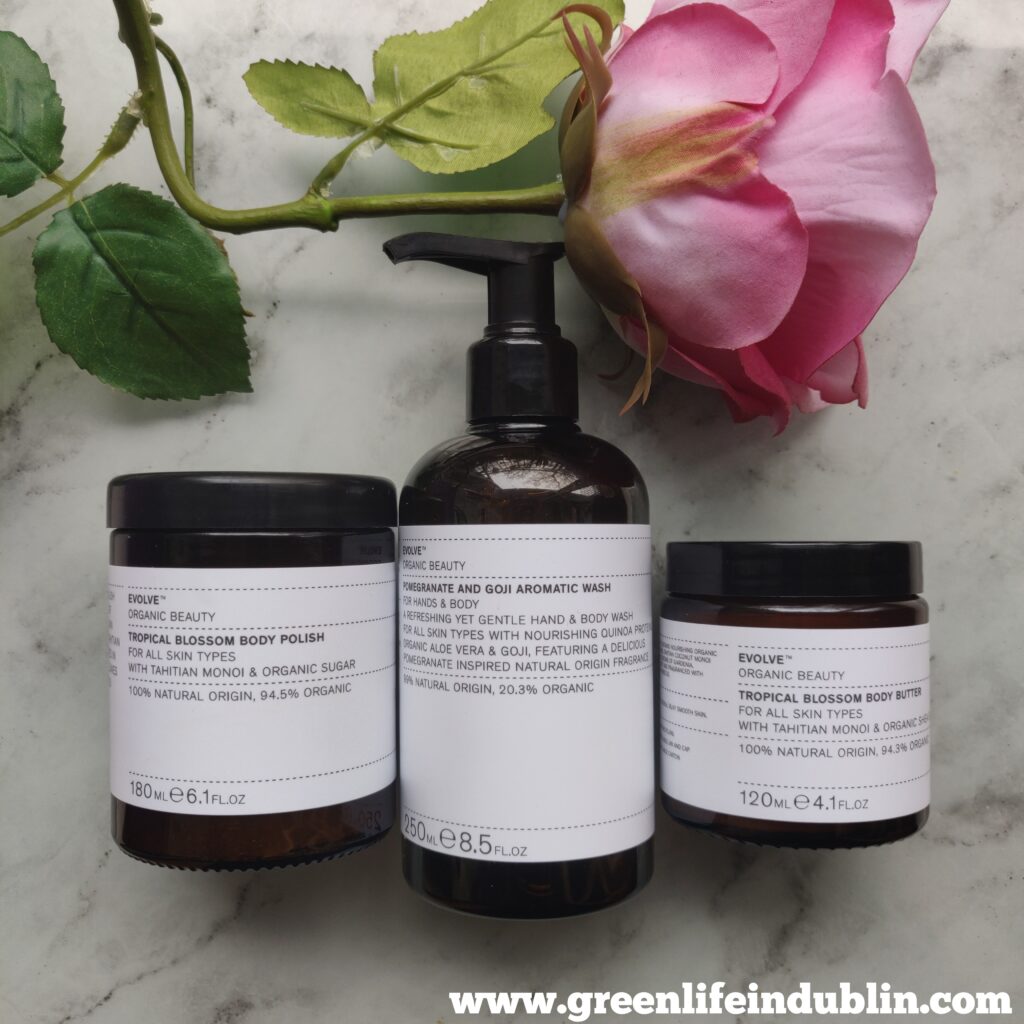 Hope You are well or well enough? I might have just the thing to lift Your spirits – a home spa session with Evolve Organic Beauty!
If You follow me for any amount of time, You will know that Evolve Organic Beauty is the brand discovery of the year for me. The brand is no new on the green beauty scene, it was new to me, but since discovering it, I cannot get enough. I am putting finishing touches on the brand overview, but for now, let's focus on the spa experience, shall we?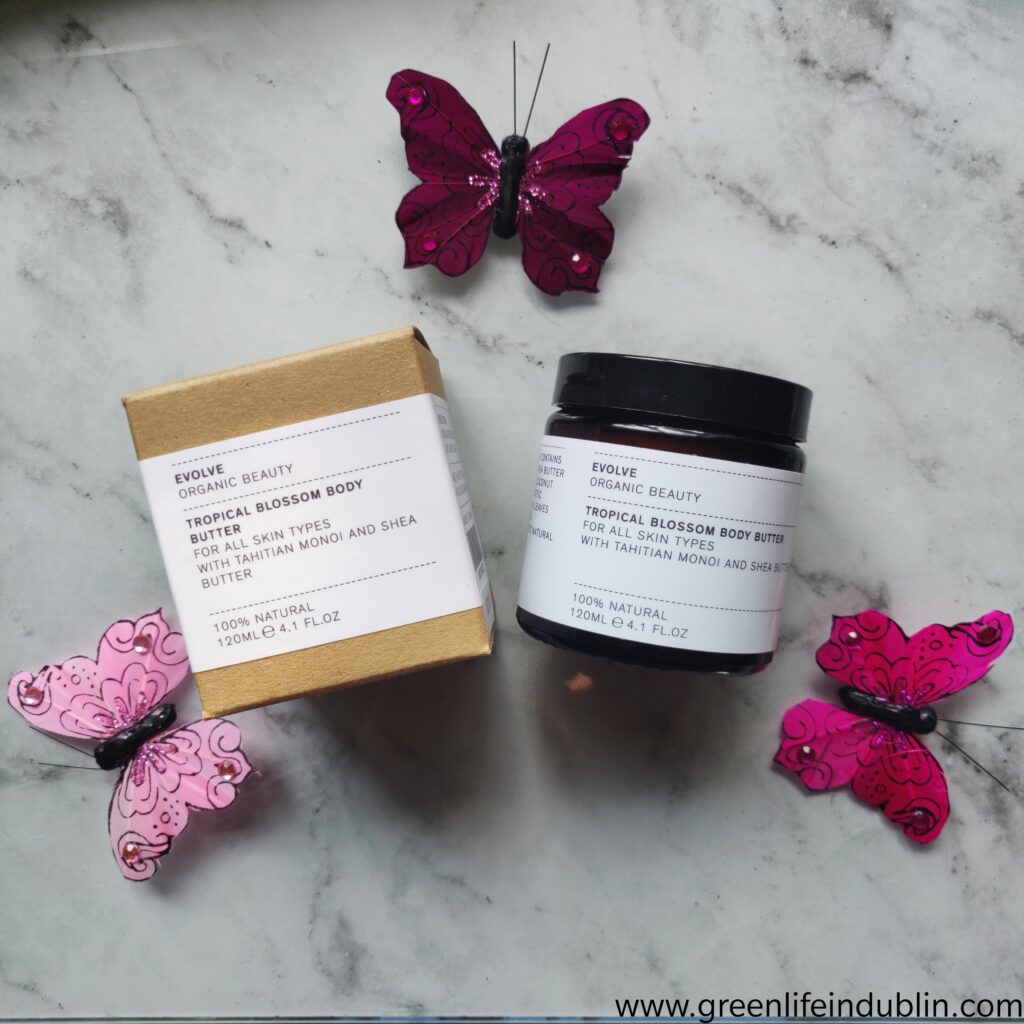 I highly suggest You treat Yourself to their Tropical Blossom Body Butter, which has enchanted me since the day I discovered it! Love at the first whiff and the first skin application, no less. I wish social media and blog had the scratch-n-sniff feature so I could share this gorgeous fragrance this product has. (Fragrance being all natural!) I have a dedicated blog post for it, please feel free to check it out for more details.
As we are coming closer to Christmas, this gorgeous butter is sold in a set paired with their Tropical Blossom Body Polish, which smells equally gorgeous and is a very good product in my honest opinion. It is an emulsifying scrub that turns milky once it hits the water. This oil based body polish contains fine particles of organic sugar to buff skin to smooth perfection and natural Tahitian coconut Monoi macerated in exotic Tahitian blossoms of Gardenia. Natural sugar extracts gently combine with water to turn the clear balm into a creamy milk that rinses away clean, leaving skin smooth, soft and fragranced with exotic natural hibiscus. Soap free.
I also wanted to give a special shoutout to the Pomegranate & Goji Aromatic Wash* [PR sample], which is one of their newest releases. Let's see what they say about it?
"Uplifting and deliciously fruity, our Pomegranate and Goji Aromatic Wash is a refreshing yet gentle hand and body wash, lovingly hand blended with soothing Aloe Vera and moisture-locking Quinoa.
Thanks to an abundance of amazing natural ingredients like moisturising Goji Berry and hydrating Quinoa, this wash works to cleanse the skin without stripping it and disrupting skin's natural oil balance. The soothing Aloe Vera found in our wash works to calm the skin as it cleanses, leaving you feeling clean, refreshed and comforted.
With a delicious natural fragrance blend based on Pomegranate, Pear, Peach, Raspberry and Citrus Fruits, this tantalisingly fruity wash is both energising and fortifying."
Well, let me be honest with You guys – over the years I have tried so many body and hand washes that I am rarely impressed. But I am this time! This feels and smells like a luxe product that You want to use constantly – I already know I will be coming back for more. All natural gorgeous smelling wash is just a little thing to make Your day better – because we need that right now, don't we?
If you asked me to sum the experience and the products in one sentence, it would be this – they are heaven in jars and You need them. They will certainly will brighten gloomy days and make you forget the world outside, even if it's for an hour.
Did I tell you that all of the products are natural, handmade in the small batches, vegan and cruelty free? O that all of them are currently discounted on the Evolve Organic Beauty website? Or that they have FREE UK/EU/US shipping for all orders 25£+ with extended return policy? Or that You can get trial sizes of almost anything (if not everything) that they carry?
Check them out at:
That's it for now, I hope You will be able to experience these incredible products soon. I wish I were able to share them with all of you x
Here is a brand review post if You want to know more? Almost all Evolve  products ended up as my Yearly Favourites, so be sure to look for those posts & YouTube videos too!
Brand overview – Evolve Organic Beauty – Green Life In Dublin
Thanks for reading, I appreciate You! See You here next Tuesday if not sooner. Peruse my blog for nearly 10 other Evolve products reviews too x
Love & Light,
Renata.