Hi Lovelies,
Welcome back! And welcome if you are new here xoxo
I hope You are well? Or well enough? Is it too early to mention Christmas word? I hope not and I hope to be of help for You to find the best natural gifts for Your loved ones – and Yourself! Shall we start?
I will be doing my post a bit differently this year, instead of linking gift sets/ boxes or products, I will link the brands I absolutely love & online shops I frequent, so you could browse and pick something You love. All of the online stores have the best customer service, tried and tested by me first being their customer first, way before I was working with them, so it is safe to say I recommend them wholeheartedly!
Dutch Health Store motto is "The Best Or Nothing" and they truly mean it! If you are a die hard purist when it comes natural products, this is the shop for you. I have written over 20 posts and reviews for them, which You can see here. See my shop overview post here.  Think brands like Living Libations, AnnMarie Skincare, Delizioso Skincare, Josh Rosebrook, Lepaar, Kahina Giving Beauty, Na'vi Organics, Shaman Shack Herbs & many many more.
Christmas sets – YES
What do I recommend? Living Libations skincare, dental care, perfumes, AnnMarie skincare, Na'vi Organics & Shaman Shack Herbs and Medicine Flower for wellness & superfoods, any essential oil or blend. Teas & superfood blends.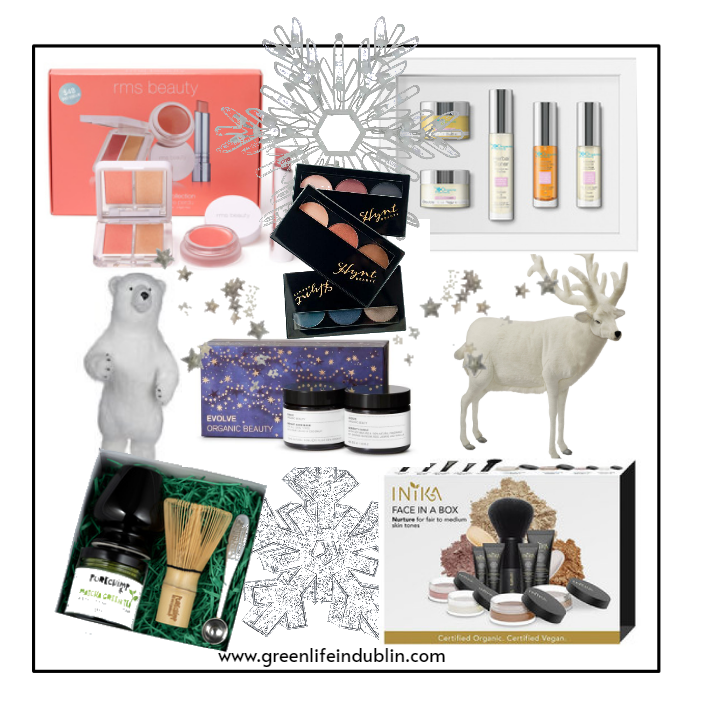 Another shop I absolutely love with very high standards for the brands and products they accept. We work together since 2017 & my code GREENLIFEINDUBLIN15 will save You 15% off You order – no need to wait for Black Friday. See my posts in this FB album here for inspiration.
Christmas sets: YES
What do I recommend? Pure Anada for make up, body care and solid shampoos, AnnMarie Skincare, Fat & The Moon, Orgaid, Joy Susan vegan handbags, any essential oil or blend & Wunder Workshop for the most magical healing drinks.
LOVE LULA – no more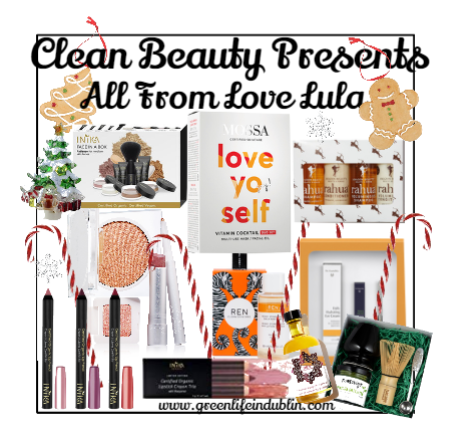 Love Lula will always have a special place in my heart, a customer since their beginnings, way before I was one of their bloggers. This FB album with over 100 posts (no kidding) is a testament of love. I have written several Love Lula Christmas guides (here, here & here) over the years and I still recommend everything I said there.
Christmas Gifts? YES, see "Gifts" tab.
I would especially recommend Rahua shampoos, Ayumi & Bloomtown ranges for affordable body care products, Inika for natural (& vegan) make up, Kiki Health & Ener C for supplements and so many more.
Pure Anada is a brand I adore since 2016 if not earlier – to this day.  if You went to my previous blog & looked at 2016 Best Products, you would see Pure Anada there. It is a real love from me. Mineral make up, love. Bodycare, adore. Shampoo bars? The best! Their online shop carries other natural brands too . My one-off code saves You whopping 25%, so I suggest You take advantage of it.
Christmas gifts? YES
What do I recommend? Pure Anada make up, body and hair care, essential oils, LaVigne Magical Balm (perfect for dermatitis), Orgaid, Green Beaver, Routine deodorant & books.
.
Two stand out brands I have to single out: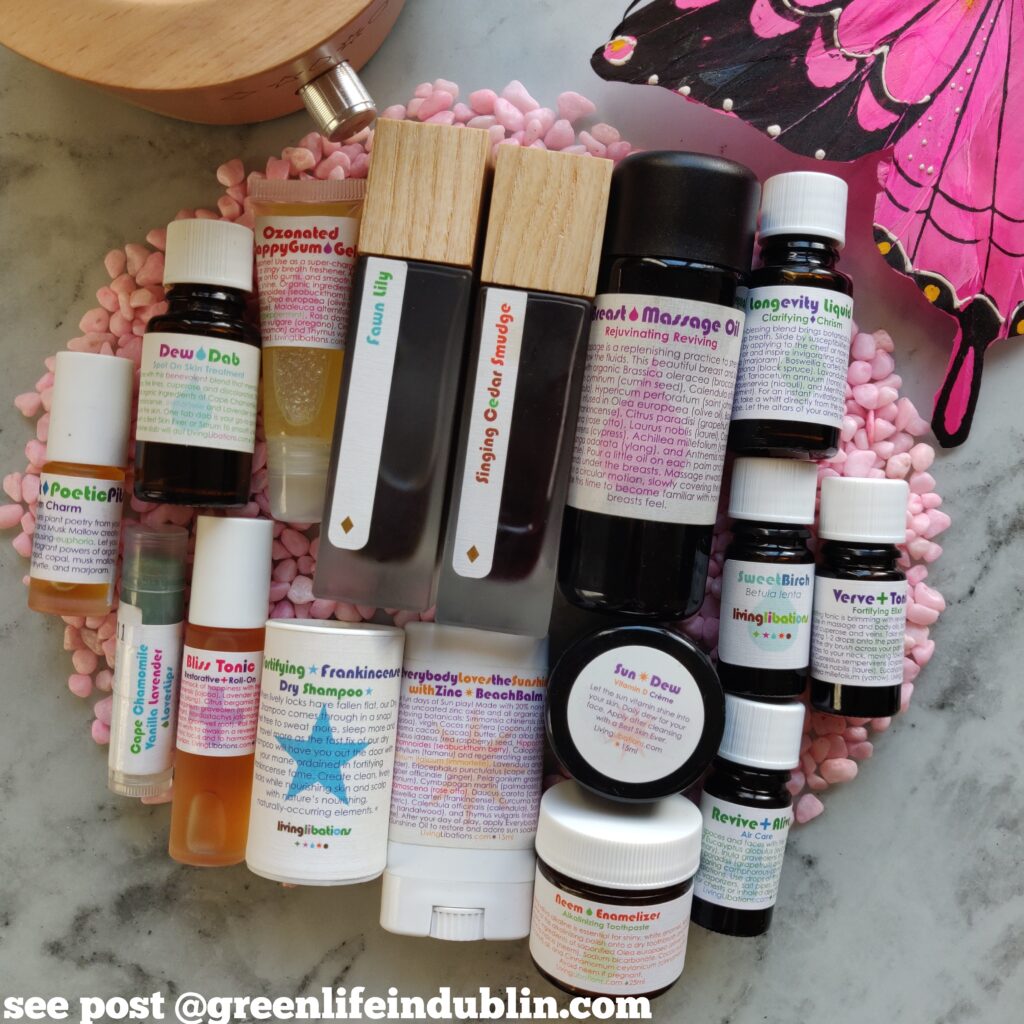 Oh my gosh, where do I start with this? For those of You, who already know, you know. Once You try this brand, is is very hard to go back to anything else – the products and the ingredients purity is on another level. The brand should be much more well known than it is, because they don't promote themselves the way they should, but that's another story. I defy you to read any of their products ingredients list and Not To Fall In Love with it! Nadine is a true visionary and committed to provide the most natural products & essential oils there is. Everything is as organic as possible, wildcrafted, raw as much as it is possible, reef safe, beyond fair trade, gluten free, GMO free, food grade, synthetic free and animal friendly – if that does not make your heart sing, I don't know what will! I have 10+ reviews on their products, see the Dutch Health Store FB album above. They are also available in Dutch Health Store,  Live In The Light & Amazon too.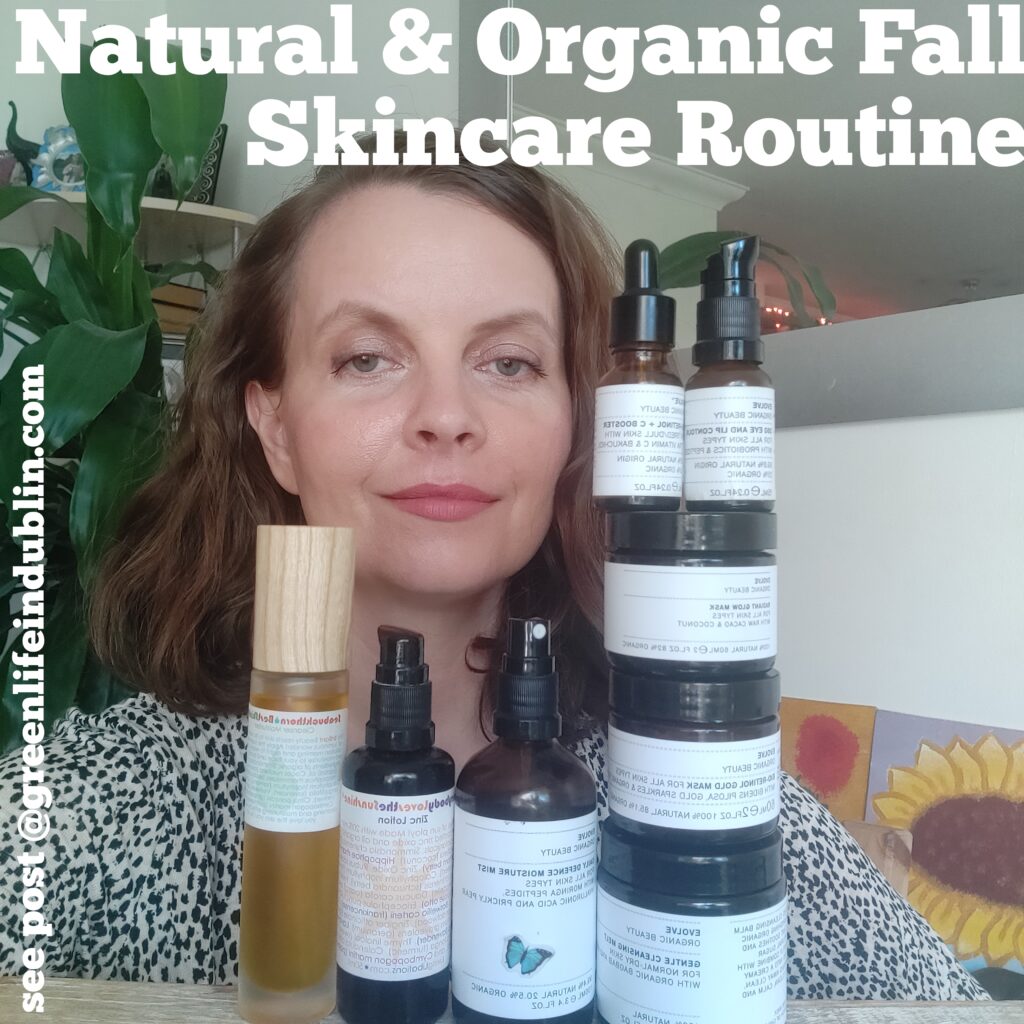 The brand has come into my life and swept me off my feet this year! The picture above illustrates it quite nicely, but it is only my every day skincare stash, I have so much more. I have reviewed so many of the products (hit that search box if You want to know more) and I am far from done. I truly wish I could go round sharing this amazingness with all of you! The brand ships free for all UK/EU/US orders of 25£+ value – amazing. And easily done 🙂
Christmas sets? YES
What do I recommend? Tropical Blossom Body Butter for sure, followed by the Polish (scrub), then skincare – choose according to Your skincare type and needs. I personally love their Bio-retinol + C booster, Daily Defence Moisture Mist, 360 Eye & Lip Contour, masks & I could go on and on.
---
That's it for today, happy shopping!
Love & Light,
Renata.