Hi Lovelies,
Welcome back! And welcome if You are new here xoxo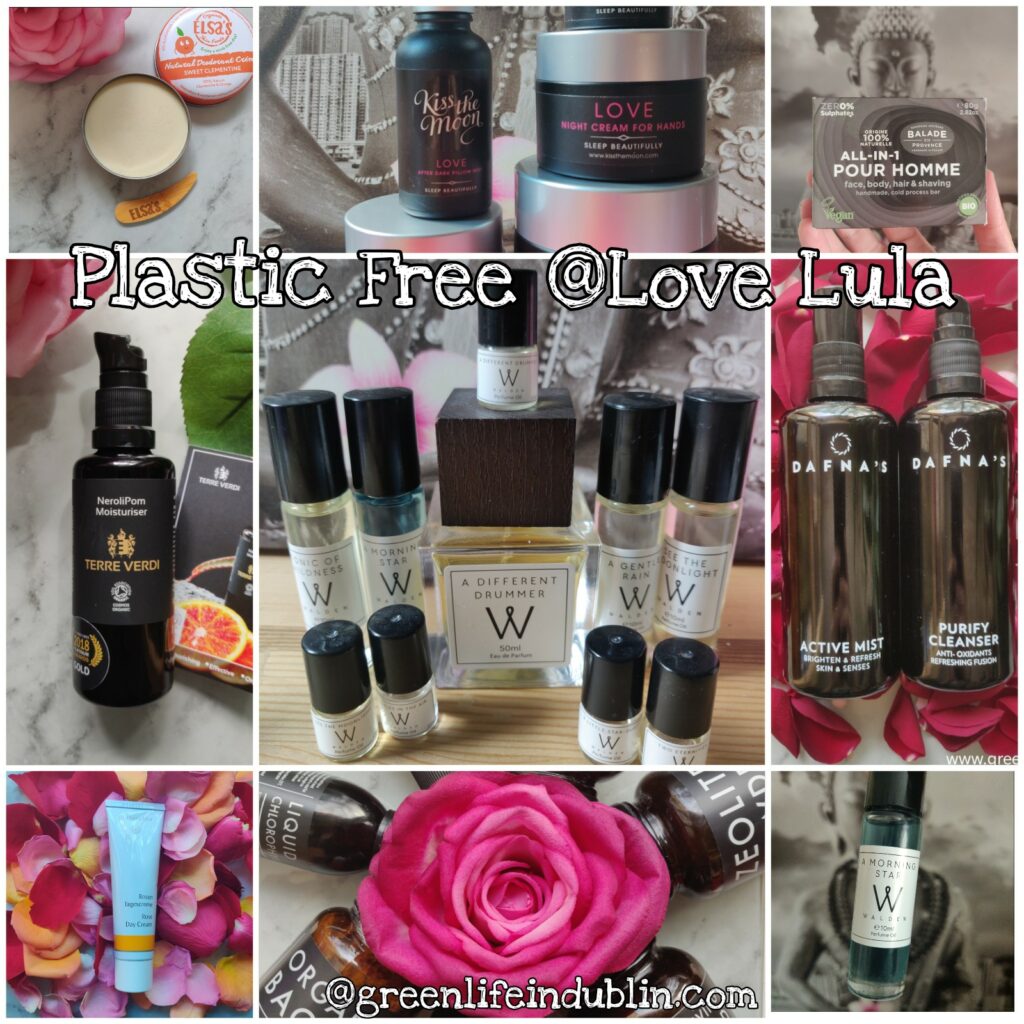 How are all of You, I hope You are well? Today I want to talk about my recent and long time standing favourite products from Love Lula* that are plastic free. Interested to know more? Thought so 🙂
Love Lula is no more - sob!
Lamazuna
What does one do after success from a new product from a new brand? Try more of course 🙂 Last month I wrote about Lamazuna solid shampoo that I nearly gave away but ended up not only keeping but practically moving it into "Great Products" category. For this month blogger picks, I chose three more products from the brand, one being solid shampoo for dry hair and two solid body butters. Both smell great and first impressions are also great.
Two fabulous discoveries via Love Lula Beauty Box – Walden & Lamazuna
Zojo Beauty Elixirs
This month I have decided to try Magic Cocoa, not a super big fan of cocoa, but big fan of medicinal mushrooms – and I knew this will be good, because my blogger friend Luan from A Life Of Lovely sent me a sample in a swapsaroo mail. Love that this brands does no fillers and organically grown ingredients.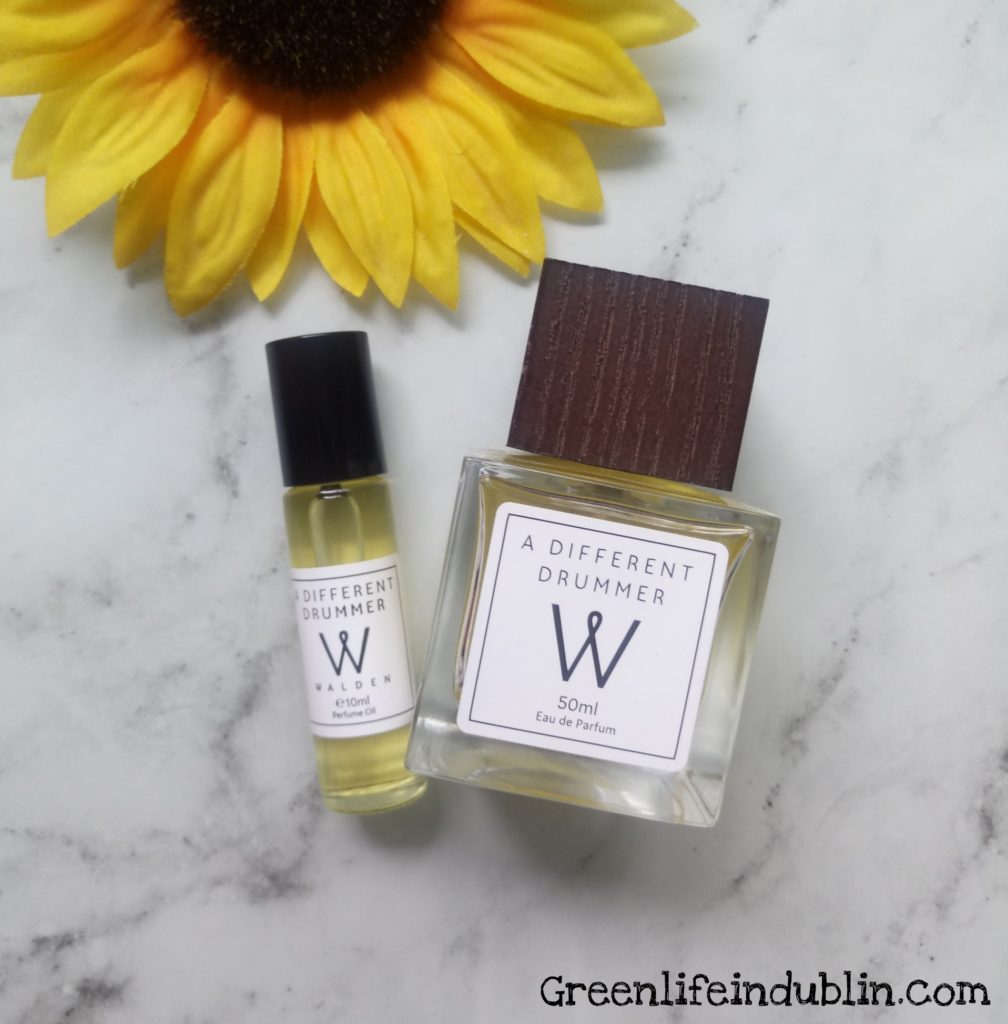 Walden Natural Perfumes
Natural perfumes. A tough nut to crack, but luckily Walden does not disappoint! A Different Drummer shot straight into my TOP 3 Natural Perfumes as soon as I smelled it back in the 2018 and now A Morning Star has joined it in the rank. There are many gorgeous scents to choose from (some last better than the others) and many different formats too – from cutesy teeny tiny rollers to full sized spritz perfumes. Seek review in the search box.
Dr.Hauschka
A true green beauty pioneer brand since 1967, they offer a good few glass or metal packaged products – I highly recommend You check out their famous Rose Day Cream and hand cream. If You have troubled skin, these might be the products You are looking for. Rose Day Cream is something I cannot live without in the cold seasons, so I make sure to purchase one around September or so. The hand cream is also gorgeous, I discovered it sort of by accident, when I purchased it in a set together with their lip balm. They have two variants of it and both are gorgeous – I blogged about them in my lip balms post.
My Favourite Natural & Organic Lip Balms [That Stay On The Lips]
Kiss The Moon
Oh, Kiss The Moon LOVE Night Cream For Hands, how I love thee! This is something I probably wouldn't have tried on my own due to the high price point, but I fell in love with it, hard. I do not see anyone disappointed trying this out. I believe the owner of the brand formulated it for her eczema affected hands, and let me tell You the formula is gorgeous. Rich, creamy, yet sinking into the skin in less than a minute, leaving practically no residue. My paws love it, especially in winter months. Left to their own devices, my hands do not do well in the cold time of the year, this is a true saviour. All of You gals with dry, cracked, chapped and blemish prone skin, you need to try it – You can thank me later! This product has a firm place in my Holy Grails list and for a good reason, I do not say this lightly. I take pride in vigorous testing I do, three years for this product, that should speak volumes ? Totally worth the price in my opinion, plus You get 90g of product in full size of this (40g in this set). Not too sure how that happened, but I have three of them at the moment – full size left over from the winter, one 40g jar acquired in this set and one more of the same size got for FREE when Love Lula had a fantastic offer of this being a Gift With Purchase with any Kiss The Moon product. Bought with my own hard earned moolah & zero regrets about it. This definitely won't go to waste.
Elsa's Organic Skinfoods
Natural deodorands are one of the toughest nuts to crack, so many of them do not work, period. Just like with the natural perfumes, I was having the hardest time with this, wasting money and resources and being constantly let down – until this brand came along. Feels good to know I finally have a product that won't let me down.
Dafna's personal skincare
Gorgeous brand with gorgeous ingredients. I miss having them in my life, especially the Active Mist. I am a bit weird in a way that I won't repurchase a product that I ran out of if I have something else open in the same category. Makes sense in sustainability kind of way, but it also means I move onto a next product and then the next that I've just been sent & some gorgeous products fall sideways till I completely forget about them. This mist being a perfect example of that. Bookmarking for repurchasing asap!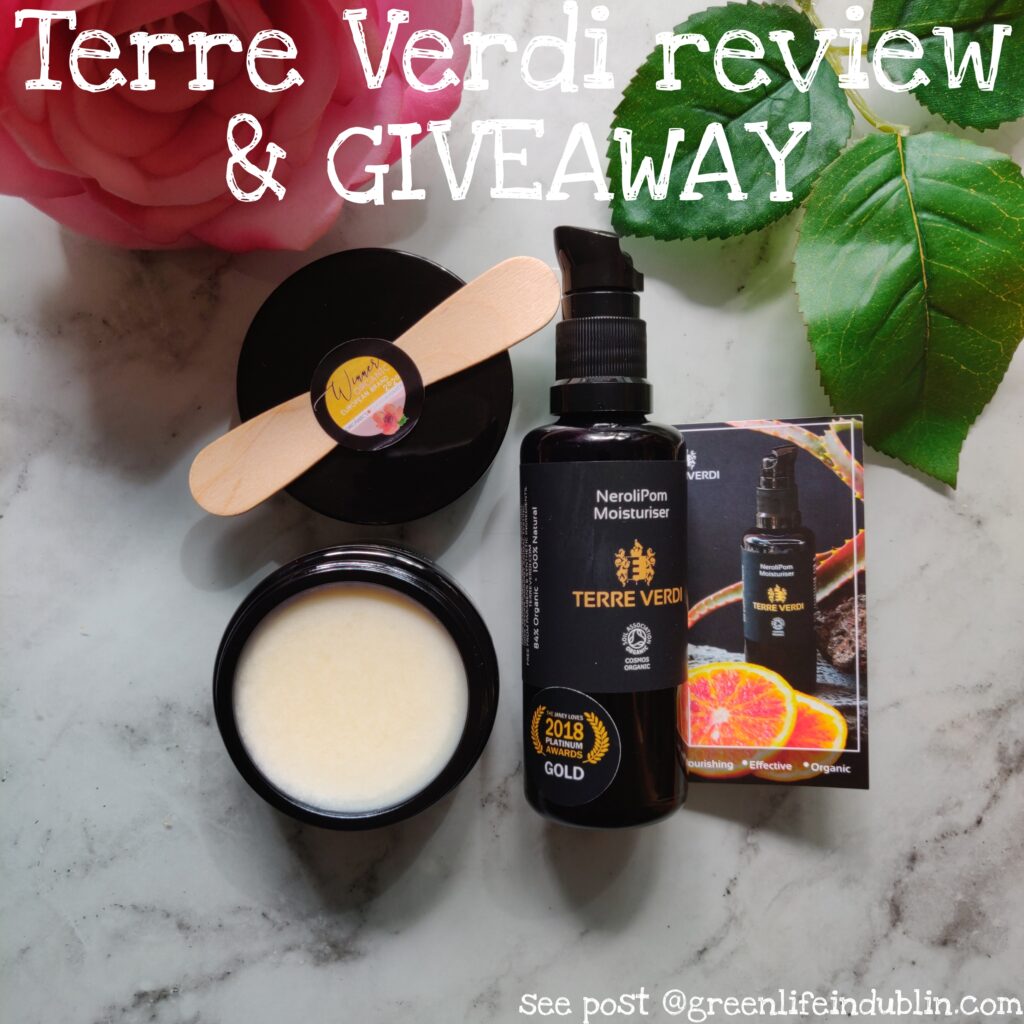 Terra Verdi
Another great brand with gorgeous ingredients, products and packaging. I am using their Neroli Pom moisturiser right now, perfect texture for summer months. I have reviewed it together with ArganShea Multitasking Cream a while back, please hit the search box if interested to know more? I am eyeing more products from the range, namely their FranChouliPom Body Oil and AcquaDiRosa Balancing Mist next.
Geoganics
Waste free oral care brand, I haven't tried everything, but I would recommend their toothbrushes and tooth soap – the texture and the feeling in the mouth takes a bit of getting used to it, but the teeth felt very clean when I used it.
Fair Squared
Lots of waste free products to choose from – from shower gels to soaps to cosmetic pads to razors to condoms and everything in between. If You are into waste free plastic free living, look here.
Soultree
Plastic free (mostly?) make up items like mascara, kajals and lipsticks. Selected skincare, body care and hair care in glass bottles too. SoulTree products carry a triple seal of Truth–Ayurvedic, Organic and Ethical.  SoulTree is the first Indian brand to offer European certified-natural personal care and beauty products. All of their products use authentic Ayurvedic recipes and honestly-sourced natural, organic ingredients that do no harm, only good.
RMS Beauty
One of the pioneer brands when it comes to natural make up. I love their lipsticks and selected multiples. I am yet to try their foundation (coconut oil tends to break me out) or their mascara. Maybe one day.
I have done full post on even a Youtube video on no waste/ low waste natural make up – it can be done! Let me show You how 🙂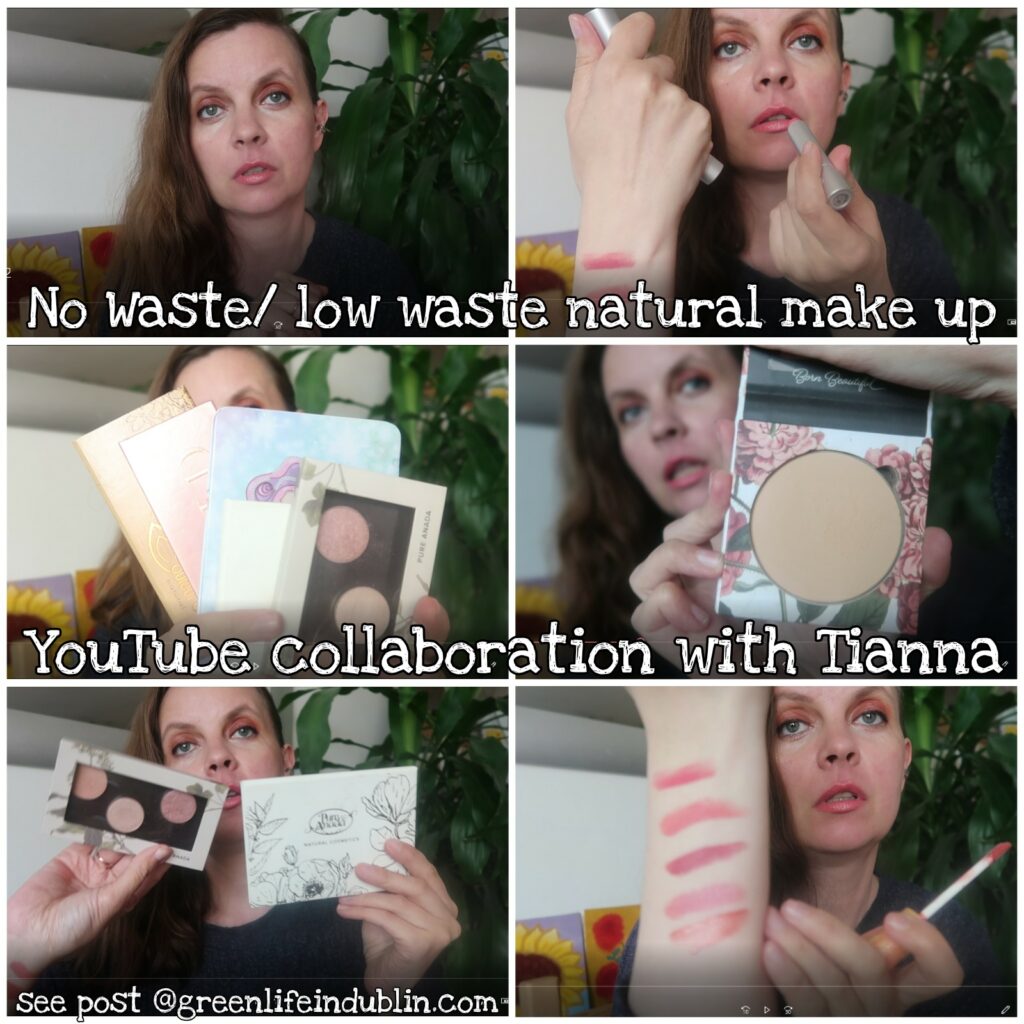 Organically Epic
Sustainable oral care line. They recently released Sonic Wave Bamboo Electric Toothbrush – I am really tempted to go for it!
Woobamboo
If Organically Epic does not float Your boat for some reason, check this brand for plastic free oral care line.
Butterwhips
I have to give a shoutout to this line too, truly natural beauty line of whipped butters – in zero waste packaging, no less! I am definitely saving mine to reuse around the house.
Balade En Provence
I have written about this French brand twice (search for it) – firstly when I was pleasantly surprised by their solid skincare and then some more when Mr Picky Green Life In Dublin has rated their Man Bar highly – the latter works for so many things, as a body and hair wash, shaving soap and face wash too. If You have a male who won't use any products, this might be the product for him?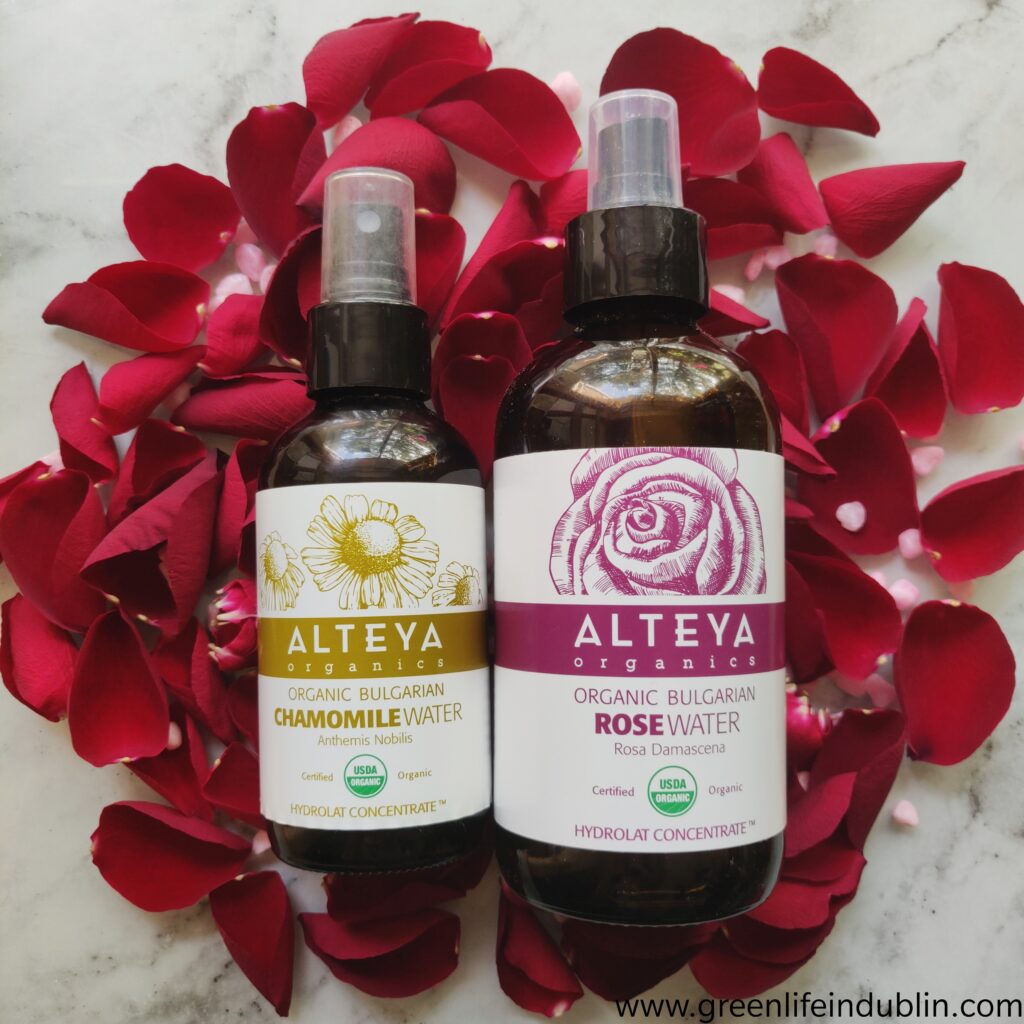 Alteya Organics
This organic line from Rose Valley from Bulgaria has many gorgeous products in glass packaging, but I have to give a special shoutout to their organic floral waters, which have been a part of my daily skincare routine for about four years now – I love rose waters and chamomile water for my uber sensitive skin, but they have others – search for the review in the search bar. The only ingredients in them are organic floral waters and nothing else. If Your floral waters have water and glycerine as first ingredients and then rather long ingredients list after that, with the actual floral water somewhere at the end of it, it is time for You to look for better options.
Kiki Health
Let's talk about natural supplements for a second, shall we? If You are into natural vitamins/ supplements but don't love the fillers or plastic waste that comes with the territory, look no further. I have used the brand for years and I am very happy with them. Special shoutout for the magnesium oil spray which I cannot live without – it ended my restless legs and insomnia problems pronto.
BLoomtown
If You are into gorgeous scents, try this brand. I am a fan for a couple of years now. This brand might have slipped my radar if it weren't me testing/ judging for the clean beauty awards, but now that I know, I have to have them in constant supply. Lots of gorgeous scents to choose from, but The Hedgerow is my absolute favourite. I try to stock up on the whole line prior to winter. It brings me joy. Seek review for more in depth info.
Inner senses
I have so much love and respect for this brand. This artisan brand was started by Lisa Basso, who has over two decades of professional experience and knowledge in the Aromatherapy industry and went on to develop the Inner Senses range which is hand-crafted and made in small batches to ensure freshness. The oils are about 92% – 98% organic (depending on the product) and 100% natural and comes in beautiful luxe dark glass bottles. The range expanded over time and now includes body oils, face oils, mama and baby oils. My absolute favourite is Awakening Meditative Oil.
Purechimp
Love their matcha tea, but You can also get skincare, hair care and body oil in sustainable & recyclable packaging. Handmade in The UK, Certified Vegan, No Animal Testing, Also Great For Sensitive Skin. I need to try more from the brand myself.
Rahua
Some might not agree, but I have to include my favourite shampoo ever, or rather it's refill pouch – it is 90% reduction of plastic! Any plastic reduction is good enough but 90% is even better, am I right or am I right? I also have a full review of this shampoo on my blog, hear me out of why I am fine spending rather hefty sum on it. Well, let me tell You this – I struggled with natural shampoos so much prior finding this that I was ready to pack my bags and go back to the "conventional" hair care prior to finding this beauty. Two years of bad hair days spending money on every shampoo found in health food stores gave me tangly mess, I was beginning to think that all clean shampoos suck and don't work. Found this, never looked back. Say no more.
CHECK IT ALL OUT AT LOVE LULA HERE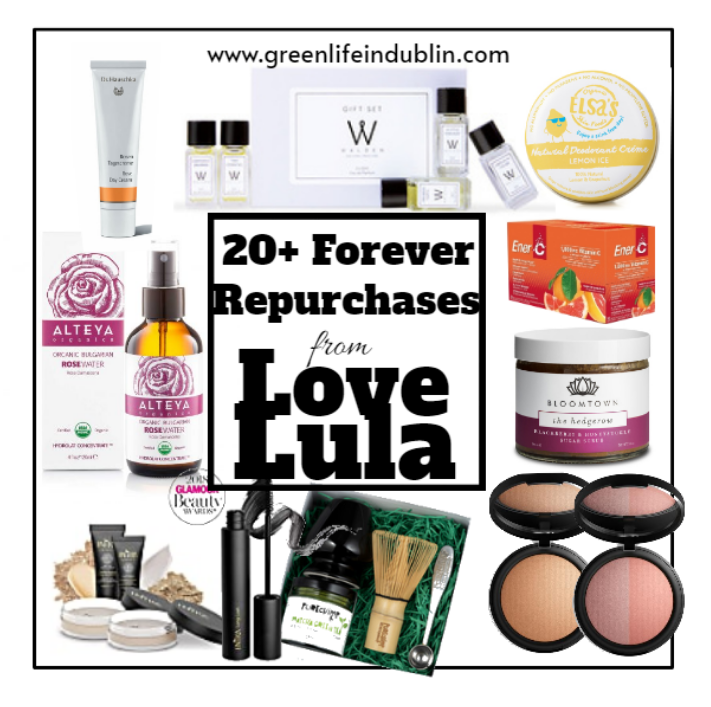 Related post – 20+ Holy Grail Love Lula finds
That's it for today, thanks for reading! Have a great day & I will see you here next Tuesday, my posting day ? Did I tell you about FREE worldwide shipping for all orders 15£+? So easily done and yet you can get a lot for that money, especially if You time it right. I share my tricks in Affordable Products from Love Lula post here and be sure to follow my FB page "offers" tab to get good deals as they are happening ?
That's it for today. Thanks for reading, I appreciate You taking Your time to read the post.
What are Your favourite Love Lula plastic free products?
Lots of Love & Light,
Renata.