Hi Lovelies,
Welcome back! And Welcome if You are new here xoxo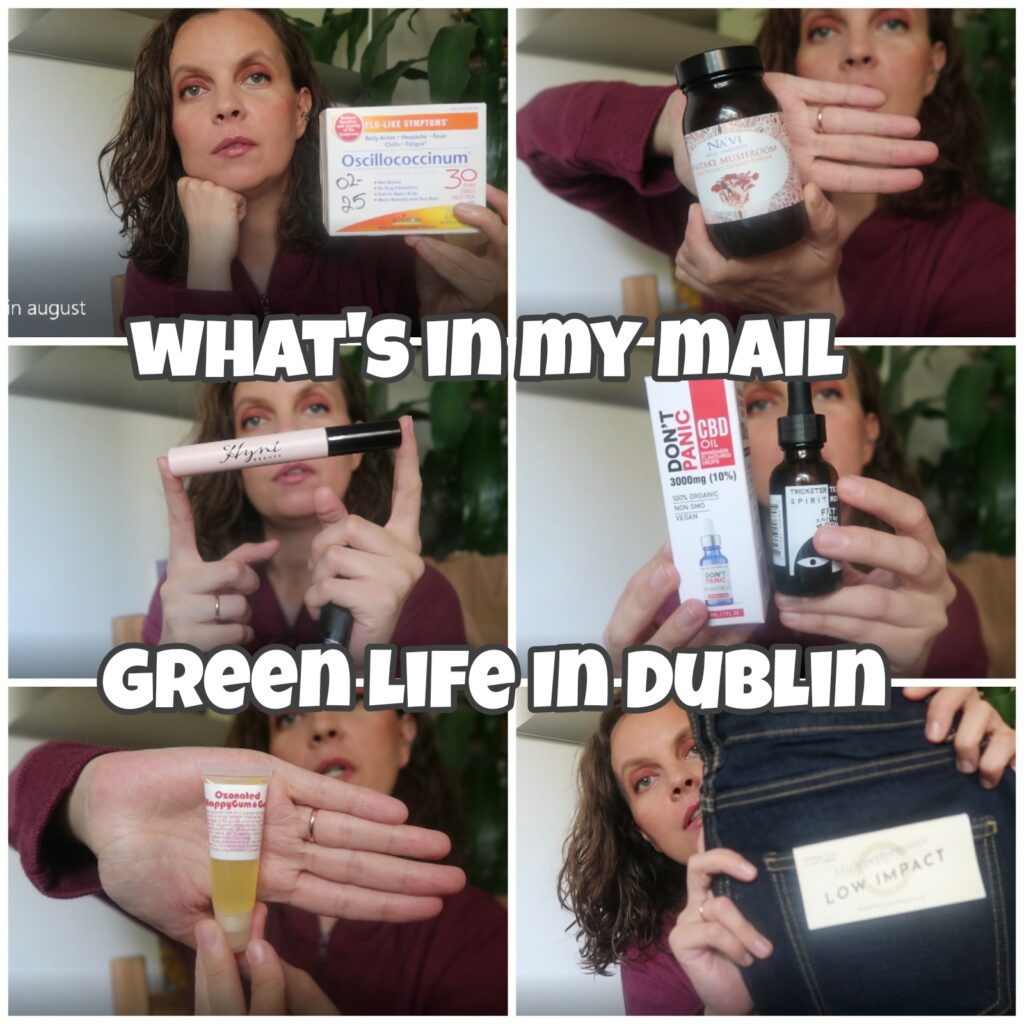 Hope all is well with You. Today I will be showing You natural and organic beauty, skincare, body & hair care + wellness products that I bought & received  in August 2021. Interested? Then keep on reading 🙂
The products in order of mentioning in Youtube video. Many of them will have reviews & mentions, so be sure to hit the search button on the right side of the blog. Want me to review something specific from what You see here? Let me know & I will be happy to do that for You.
Mascara & Pink Whisper lipstick*
Brand review: http://www.greenlifeindublin.com/2019/12/brand-spotlight-hynt-beauty-review-ad/
Love Lula
Alteya Organics rose water & EOs + Crazy Rumors Biggies*
100+ Love Lula reviews & posts – https://bit.ly/2N9o3fy
Osccillocinum & buffered vit C
My iHerb Must Haves – https://iherb.co/gVkp4E9
Isabella's Clearly
selected products*, IG post coming soon.
https://www.instagram.com/isabellasclearly/
Don't Panic CBD Oil + Trickster Teacher*
[code GREENLIFEINDUBLIN15 saves You whopping 15% off]
See 10+ Live In The Light reviews & posts – http://www.greenlifeindublin.com/?s=live+in+the+light
Evolve Organic Beauty Tropical Blossom Body Butter
Na'vi Organics Full Spectrum Maitake Mushroom Extract Powder – Superior Quality
Living Libations Ozonated Gum Gel Tooth
Faerie Sweet Fennel & Turmeric Toothpaste
Tooth Faerie Orange & Petitgrain Toothpaste
Helemaa Shea Shea Body Butter
Living Libations Frankincense Essential Oil
Atlantic Aromatics Winter Magic Essential Oil Blend
Madara SOS Hydra Recharge Cream*
Lepaar Serenity Evening Balsam*
25+ Dutch Health Store reviews & posts – https://lnkd.in/dvA72Pu
BAM Bamboo Active Wear
https://www.instagram.com/p/CTRsN_JoLX2/
Check out their Dare To Wear Longer Challenge! I am confident to wear their clothes longer in between washes because I know bamboo fabric offers ultimate breathability naturally and it is naturally antibacterial, making it ideal for activewear, hello, no odor! Bamboo if the fastest growing, renewable and water conserving plant on earth. Bamboo fabric blocks UV rays, keeps you cool in summer and warm in winter, it is silky soft with antibacterial and antifungal properties to it. What's not to love?
Click here to the Youtube video if You prefer watching to reading!
That's it for today, please stay tuned for Faves video to come very soon.
Thanks for reading and watching, I appreciate You coming to my little corner of the internet.
Lots of Love!
Renata.