Hello Lovelies,
Welcome back! And welcome if You are new here xoxo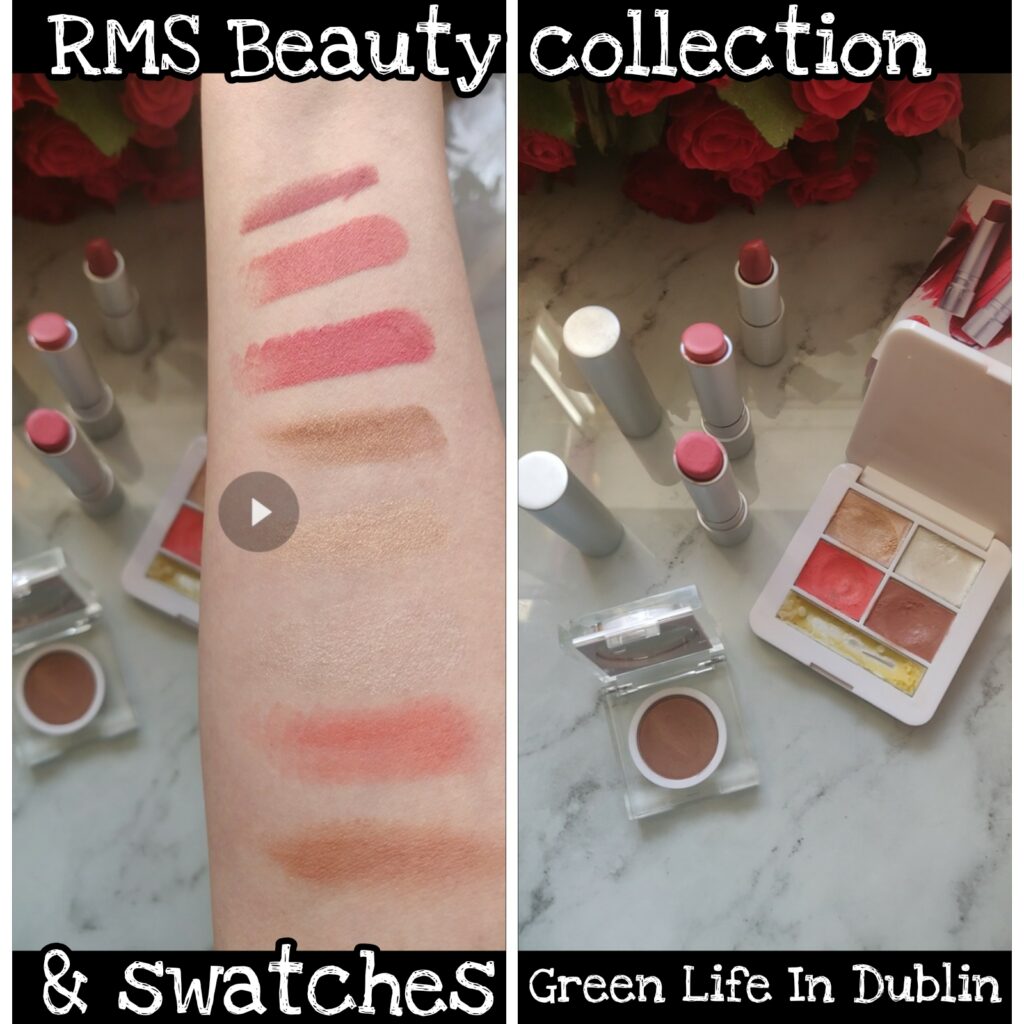 Hi Lovelies! Renata here showing You a part of natural and organic make up – please step forward #rmsbeauty #rmsbeautyswatches.
From top to bottom:
Lipsticks in Temptation, Vogue Rose & Pretty Vacant
Madera Bronzer
RMS Beauty Signature Set – Mod Collection
it includes: master mixer, living luminizer, smile lip2cheek, spell lip2cheek and simply cocoa lip & skin balm
Check it out at:
Love Lula (no more)
The Dutch Health Store
Related posts & videos:
Natural MOTD using RMS Beauty & Inika – Green Life In Dublin
Zero Waste/ Low Waste Natural Make Up Faves – Youtube Collab with Tianna
Natural & Organic Lip Products Collection – Green Life In Dublin
More than 75+ natural make up posts here
More swatches of my stash
Now for the Youtube short if anyone wants to see it?
Many thanks for reading, I appreciate You! Hope You enjoyed this and found it helpful. Let me know if You have questions or video requests. .
Love & Light!
Renata.