Hi Lovelies,
Welcome back! And welcome if You are new here xoxo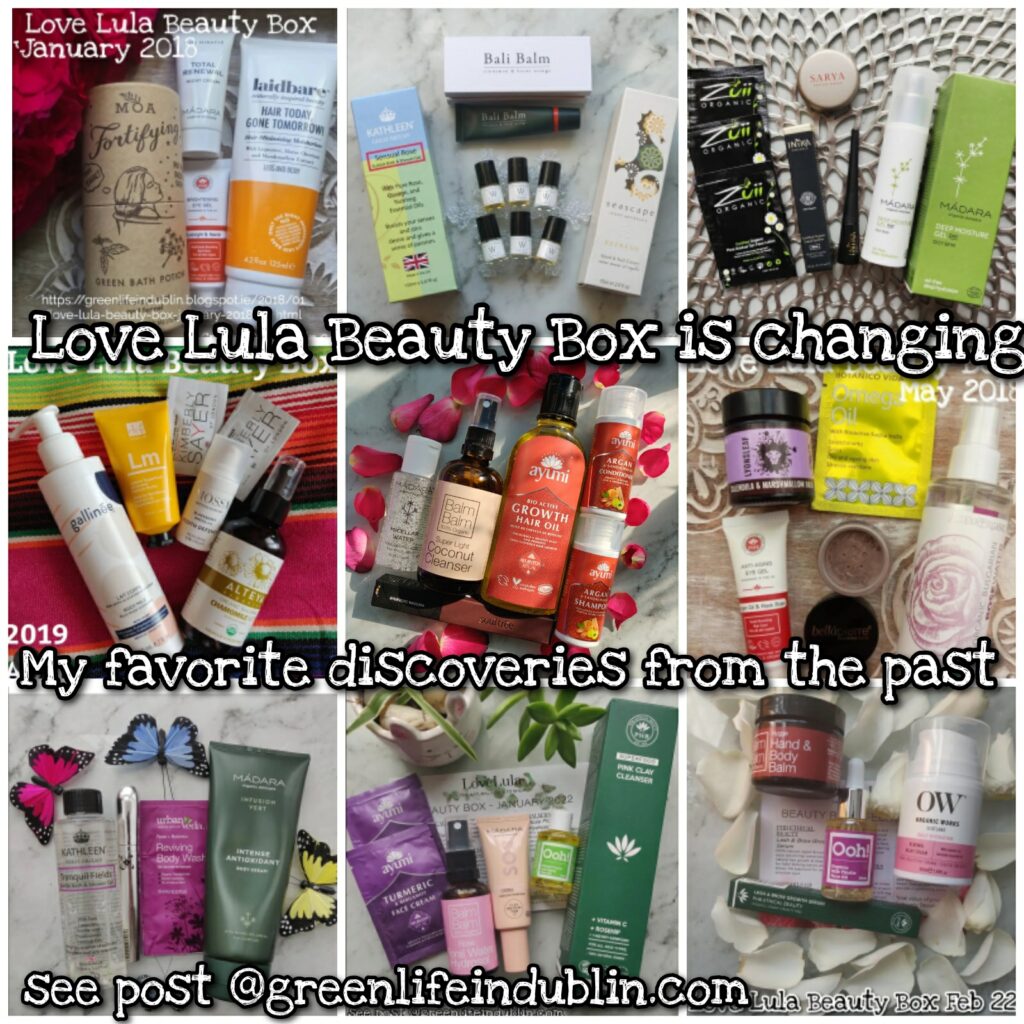 How are all of You, I hope You are well? Most of You know that Love Lula subscription beauty box is to become a discovery box (see more on Love Lula here- no more) – and I am here for it! I also wanted to celebrate the subscription box end of an era with a selection of hits, aka my Favourite Discoveries. Shall we start?*
Love Lula is no more - sob!!
AYUMI SANDALWOOD SCRUB, SHAMPOO & CONDITIONER
I love love love this affordable natural brand for many reasons, the shampoos, scrubs and oils are a permanent fixture in our bathroom. Sandalwood is my personal favourite range, but I also stock Hibiscus & Neem products for other family members. More thoughts in the review above. Over the years we have had various products in the boxes and I have loved them all.
KATHLEEN NATURAL washes
I must confess I probably would have skipped these washes on my own due to their higher price point, but now that I have experienced them a few times, I must admit they are very nice and give You that luxe home spa experience. That is exactly why I loved the Beauty Box so much, You never knew what jackpot You were going to get. Although I must confess to one thing – I never had the patience to wait for a "surprise" aspect of it – I always peeked at the spoilers at Love Lula FB group 🙂
ORGANIC WORKS NIGHT CREAM
This is a very recent favourite, I do not think I have much chances to talk about it just yet. Due to my uber sensitive skin and previous skin burning experiences judging for the Awards and in my own blogging journey, I almost never accept new skincare for testing. So it is always hold-the-breath moment when I do decide to test anything new. In this case, I am so glad I did! This cream is very rich and moisturising and that is exactly why I love it. My skin just drinks it up and asks for more. It soothed my skin when the the spring suddenly turned back to winter and the harsh winds had my skin all red and bothered. I am at the end of it, but definitely getting myself another full size of it. Interestingly enough, I first discovered this British brand via Cert Clean Clean Beauty Awards a year or two ago. Life moves in mysterious ways sometimes.
WALDEN NATURAL PERFUMES
Oh Walden, You will always have a special place in my heart! Their A Different Drummer perfume shot straight into my Top Three Perfume Favourites and stayed there for years and years. I regret not buying myself the biggest size available just before the Brexit happened, now I can get it no more. Make it make sense? Thankfully us international customers can still get their roller perfumes – and boy, did Love Lula has spoiled us with so many over the years. They have these teeny tiny cutesy 2ml mini rollers, in sets and separately – perfect for anyone wanting to try.
Two fabulous discoveries via Love Lula Beauty Box – Walden & Lamazuna
LAMAZUNA solid shampoo
Again, perfect surprise that shot straight to my favourites. I have thin wavy hair (but lots of it) that is prone to frizz and I live in the hard water area, meaning I searched for years for my perfect solid shampoos – most of them left my hair dry and tangly mess, more like a birds nest than silky hair from ads. Not this, this works very well and I never want to be without it.
OOH! OILS OF HEAVEN oils
If You are after pure, organic single oils to suit different skincare needs, these are the brands for You. To use for skin, hair, body, any DIY you wish, they will not let You down. My personal favourites are rosehip, plum and cacay oils, but they have so much more, You will be spoiled for choice.
BALM BALM (VARIOUS PRODUCTS)
Another pure brand for organic products lovers. We have had lots and lots of beautiful product over the years, all of them were delight to discover. Balm Balm also have essential oils, I should add.
KIKI HEALTH MAGNESIUM OIL
Kiki Health is a personal favourite of mine for a clean superfoods, but when it comes to Love Lula Beauty Box, we got a pleasure to discover their magnesium oil via it. I have been banging about the magnesium oil for years and years, but let me tell You this once more. Magnesium is a calming mineral that we all need. Our soils are so depleted that 70-80% of us are deficient in it, so this is where supplementation is a must. Try it for a couple of weeks and You will soon see the difference. I for sure feel the difference in my sleep patterns if I forget to use this beauty for a couple of days. So it is a must for me. Magnesium is also available in pills and bath flakes, so choose what works best for you. For me, anything that I can absorb via skin, bypassing the pills, is a way to go. You do You boo. Any way You get magnesium into Your body is a good way.
HESH BLACK SEED OIL
Black seed oil is nature's miracle that has history going back thousands of years. Hesh is actually a supplement company that sell this black seed oil as hair oil & I have to say it works well. Note for myself – research black seed oil more and repurchase Hesh oil. It's been a long while since I had it, I only reminded myself of it when I looked back at my old posts researching for this one.
SARYA COUTURE MAKE UP
And let me finish with one brand what seems to be no longer stocked on Love Lula, but I think it deserves a mention still. Please step forward Sarya Couture Make Up. I love (loved?) their lipsticks, liquid lipsticks, eyeshadows (this was the exact stuff we got in the Beauty Boxes) and the lip elixir oil is the stuff I remember liking a lot while I had it. The ingredients are very clean in everything. The brand seems inactive on social media, so I am not sure what is the deal with that. I might need to send email to ask.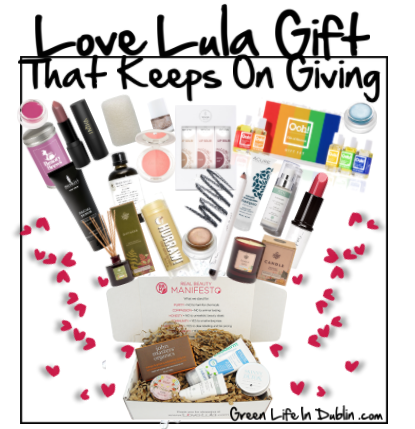 So there You have it, my best discoveries from the Love Lula Beauty Box. Farewell!
What were Your best products discovered this way? Please let me know.
Thanks for reading , I appreciate You taking Your time to read my posts. Have a great day & I will see You here next Tuesday, my posting day.
See 111+ Love Lula reviews & posts here
Or check out this FB album here
Sending LOVE & LIGHT!
Renata.