Hi Lovelies,
Welcome back! And welcome if You are new here xoxo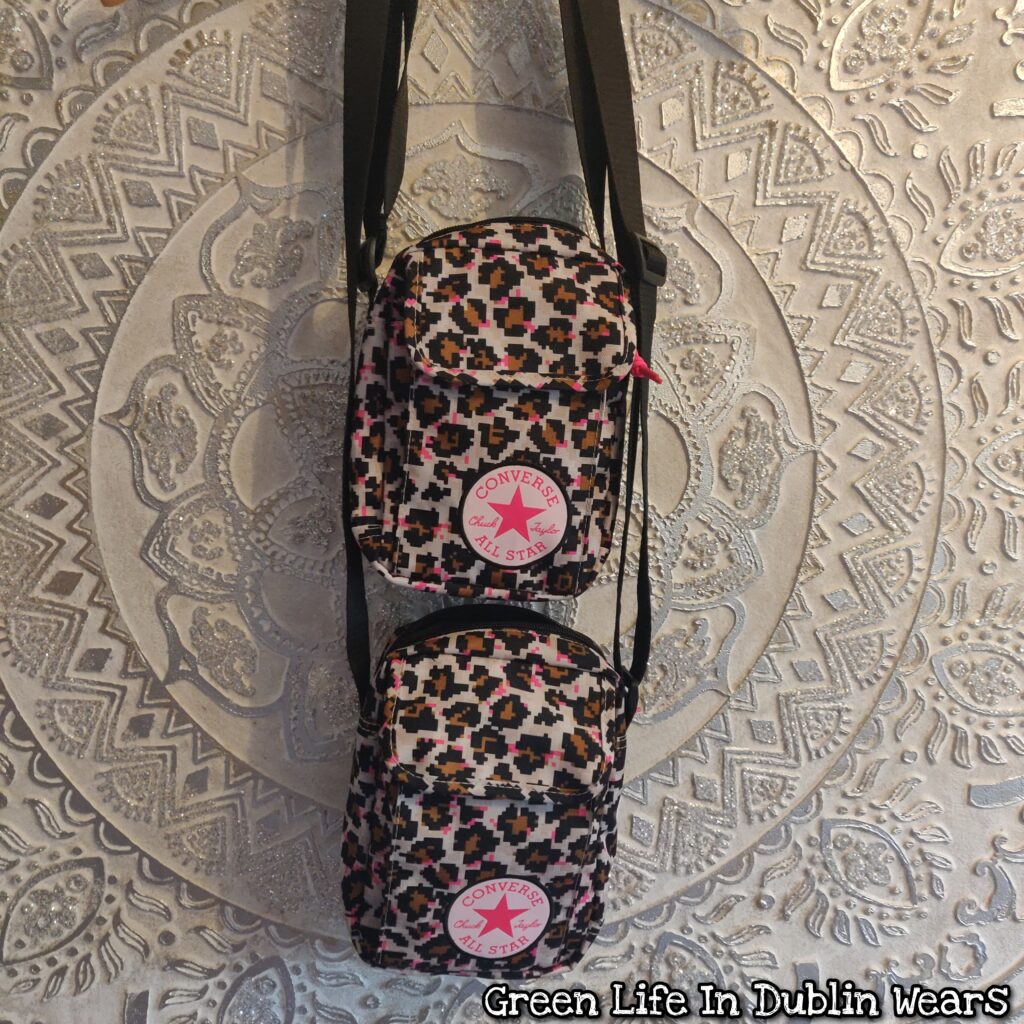 Hope all is well with You? Are You guys keeping well? Time for my Slow Fashion Chronicles I think. In fact, it has been so slow that I barely bought a thing in May, hence me doing two months at once. In these posts I gave myself a challenge of 600€ per year for a clothing budget, let's see where I am at?
As I said in this post, I was kind of horrified to find out that average Brit buys 68 new clothing items a year, most of them from fast fashion brands and tosses them soon after. My own fashion philosophy is as far as You can possibly get from this. I am seeking natural fabrics, quality that lasts and designs that I would want to wear season after season for years to come. No, I am not boring minimalist. I naturally gravitate towards stand out pieces. I do want to look like a million dollars, but I want to spend 6.99 for it 🙂
In the last three years we all had a chance to look at our lives and the way we run things. I think many of us realized that we don't need majority of the things were were pushed to consume. In many areas, including fashion. When You dig deeper, it is much to do with clever marketing and FOMO push by glossy magazines, perhaps? We are being conditioned that we need constantly need to consume and have to have new clothes every season. But! We can step out if it anytime we wish, so I am inviting You to have a thinking session and maybe start tracking everything You buy? My own breakthrough towards slow fashion came about a decade ago when I started paying attention to the ingredients in everything. Suddenly shopping trips were not exciting anymore – almost everything that I picked up in the mainstream shops was of man made materials, synthetic fibers. And I did not want that anymore.
Well, for most part anyway. I still love fashion and I like looking good, but I have be creative in getting all those pieces I want in sustainable and affordable ways. I am partial for a good bargain, so if I will find Mint Velvet fake fur vest on sale for 30€ or a floppy wool hat reduced to 1€ – I will snap them up. You can literally see that in the first and third photos. The part that I am forever forgetting to tell people about is that both of them are about 10 years old, they were worn and styled a million different ways. I am not parting with them anytime soon either, they still hold style currency to me. If You take care of the things, they last. Fashion goes out of style, style does not.
I do not hold myself as a style icon or anything of that sort, nor I am here to preach of how goody two shoes I am. I too look back and cringe at my choices I've made in the past – like the throwback photo with blue combo in the photo on the top right 🙂 All I am saying is that it pays to find Your own style rather than have a million of random pieces that do not go together. Closet full of stull, nothing to wear sounds familiar? Yes, I have been there and I am getting my way out of it intentionally and so can You.
So let's see my whole totals for the year up to date?
January – March
| | | | |
| --- | --- | --- | --- |
| Item bought | Came from | Price | Total |
| 4 x strappy tops | M&S | 16.5 | |
| Stripy jumper with specks | M&S | 28 | |
| Colourful blanket scarf | carboot sale | 1 | |
| Peacock blue Regatta fleece | Regatta | 15 | |
| Kew merino wool jumper w pockets | charity shop | 7.5 | |
| Brown leather belt with eyelets | charity shop | 3 | |
| "Mary Poppins" shopper tote | charity shop | 3 | |
| Mac | charity shop | 12 | 86 |
APRIL
| | | | |
| --- | --- | --- | --- |
| Pink nylon crossbody bag | charity shop | 4 | |
| Pink windbreaker west | charity shop | 7.5 | |
| Blue windbreaker west | charity shop | 7.5 | |
| Butterfly shirt | charity shop | 6 | |
| Stripy knitted top B&W | charity shop | 6 | |
| Lulu Guinness Lips tote | charity shop | 5 | 122 |
Slow Fashion Chronicles April 22 – Green Life In Dublin Wears
MAY + JUNE
| | | | |
| --- | --- | --- | --- |
| Merino wool dusk pink vest | charity shop | 2 | |
| Brown leather belt | charity shop | 2 | |
| Rose gold  aviator sunnies | New Look | 10 | |
| 5 x cotton vests | Dunnes Stores | 23 | |
| Massimo Dutti rain jacket | charity shop | 7.5 | |
| Colourful granny cardigan | charity shop | 5 | |
| Necklace | charity shop | 3 | |
| Leather cross body bag | carboot sale | 3 | |
| Vegan leather jacket | carboot sale | 1 | |
| Leopard print blouse | carboot sale | 1 | |
| Mock turtleneck jumper | carboot sale | 1 | |
| square studs  sterling silver | TKMaxx | 40 | |
| Converse bag | TKMaxx | 17 | 237.5 |
As You can see, this month was a bit of a shopping spree, although it did not feel like it. I can see it was fueled by an anxiety attack and self pity party. I do not regret the purchases, each one was carefully selected and intentional. But I do regret a sheer quantity of it. I am at 35 items at half a year mark, so now I do understand how people end up with 68 new items of clothing a year. If it wasn't laid out in front of You and me, I would be saying I barely bought a thing this year. It is amazing how the mind registers only half of the things if we are not aware of it?
Now that I have my purchases all laid out I can reflect back and see what purchases worked and what didn't. The M&S buys from the beginning of the year did not work for me this time. I have some hits from this store in the past, but the tank tops stretched out and lost shape in a matter of weeks. Not coming back for more. The jumper resembles a shapeless balloon at this stage too, but I am still keeping it to wear around the house for now – the summer is proving to be +12'C rainy season so far. We had like 3 nice days so far, I haven't busted out any dresses or summer sandals yet. Sob.
I also see that I do not need any more rain jackets/ vests, looks like I am sorted for life or quite a while at least. The Converse bag was an impulse buy and not needed too, as I already had nylon across the body bag. But I decided to go for it as it was one off, they do come and go, plus how could I leave a bit of leopard print, right? In fact I had to go back for one more bag, Ms. Green Life In Dublin Jr immediately tried to claim it. So I decided to make it into a matching mom and daughter thing and we are both very happy about it. Sorry not sorry moment 🙂
I am also not regretting dropping a bit of cash on square stud earrings, I have been searching for them for quite some time now. I have had them in the past but lost all of them one by one and always wanted to repurchase it back. Each box had three pairs of it, so I am sorted for a while now. TKMaxx is a treasure hunt in that regard, some people love the shop, some hate it. I happen to love it – if You overlook lack of boutique feel and random selection of items, it is a treasure trove. Now that I look around I see that all of my favourite decor items came from it. I have had favourite pieces of clothing I've worn to pieces coming from it as well.  These days I tend to bypass the clothes (or look at them the last) however, I go straight to beauty and homeware sections first. I tend to pick up natural waxes candles there, as well as natural beauty products. I do not know how they do it, the products are not expired or faulty in any way, but they are always half off the retail price! I blogged not once but twice about it.
What about You? What's Your fashion philosophy? Are You planning Your purchases in advance or take it as a journey? Do You have a budget when it comes to fashion? Please share, I would love to know.
So that's all for today, thanks for reading! I appreciate You taking Your time to visit my little corner of internet xo
Sending LOVE & LIGHT,
Renata.

see everything I own