Hello Lovelies,
Welcome back! And welcome if You are new here xoxo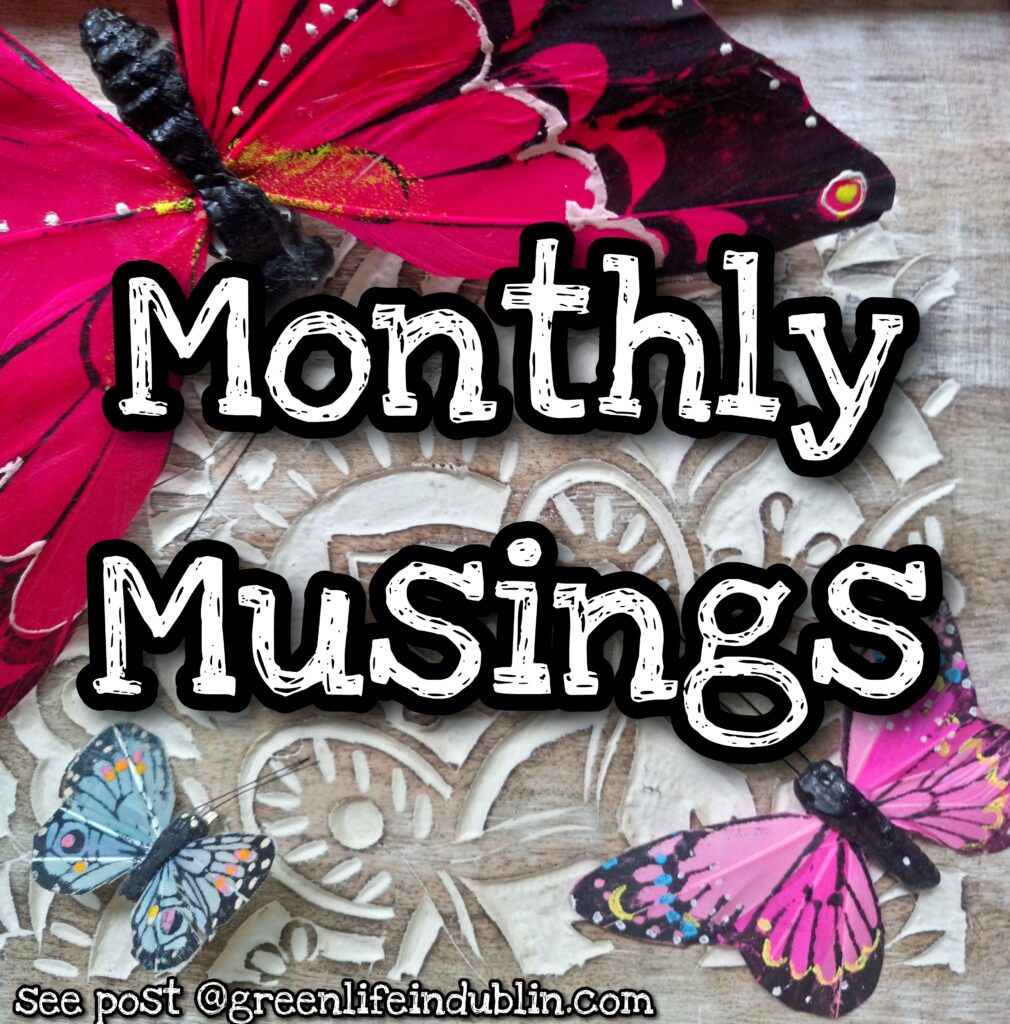 Autumn or Fall is a season to slow down, prepare for winter and the cold and sickness season, or at least it is in my mind. I'll try to find meaning in the mundane, list all my Natural Medicine must haves and more.
preparing to slow down
Rainy season seems to be opened far too early here in Ireland, usually starting in November, but started on 1st September on the dot. Because of my rhinitis (that's permanent sinusitis for You and me), cold allergies and my daughter's asthma, it is a hard half of a year for us, it is hard to find enjoyment in it. Last year I was really inspired to post my slow living autumn goals inspired by Meagan from Growing Up Herbal, so I shall revisit that list myself as well as share with You guys 🙂
diy-ing shroomy hot chocolate
Strangest thing is happening, I started craving hot chocolate lately – this comes from someone who never cared for it before! I like it a bit more on the bitter, rich side and I am very happy to spike it with medicinal mushrooms powder. I mixed raw cocoa powder with a bit of coconut sugar, coconut milk powder and medicinal mushrooms – all can be found on iHerb and other retailers. As I didn't wrote down measurements, I won't shout about it just yet, but when I will perfect the recipe, I will post it.
and shroomy turmeric latte
One of the things I love is turmeric latte and my favourite ever is Wunder Workshop Golden Shrooms Energy & Immune Magic, which I reviewed on my blog already and am getting from Live In The Light. That day I thought to myself, why don't I try to DIY it too, while I am on the DIYing cloud and while I have all the supplies and measuring tools in the kitchen. With this I cheated a bit, I simply took Pukka Turmeric latte blend, which I find too sweet for me, added more organic turmeric and a few spoonfuls of medicinal mushrooms. It turned out not too bad either, but again, I didn't measure, so I am not ready to blog about it just yet. Just FYI, I am all about paying fair trade prices to good honest natural brands, it's just it is not in my budget right now earning minimum wage working two days a week and trying to keep afloat with rising living expenses.
Wunder Workshop Golden Shrooms Energy & Immune Magic Review [AD]
reviewing and adding to my holistic medicine cabinet
I blogged about my Natural Medicine contents a while and half ago. My must haves are homeopathic remedies, natural vitamins C and D (must haves!), OreganolP73 for natural antibiotic and antiviral activity and so on, read it all in the post. Or check my iHerb Must Haves, superfoods at The Dutch Health Store (also check their wellness section & essential oils too) and my other beloved online store Live In The Light for more superfoods, shroomy lattes, essential oils & all kinds of natural goodies. I should probably explain myself that I am changing my way of thinking when it comes to the vitamins/ minerals, instead of pills I am gearing towards superfoods powders, think amla, baobab, berries, medicinal mushrooms and the like. You do You boo.
Most of them are tried and tested for more than a decade, but I am always happy to hear about natural remedies I don't know about. Please reach out with Your granny's remedies, but not flat coke/ fanta please 🙂
reading
Reading is my forever favourite! I actually created Green Life In Dublin Reads IG page to review certain books I am reading, but it is early days.. If You want me to review anything from health & wellness or self development realms, do let me know & I will see what I can do for You.
https://www.instagram.com/green_life_in_dublin_reads/
diffusing
Living Libations nebulising "canon" diffuser will be something I will be taking out of the shelf much more from now on. This is nebulizing aka waterless diffuser, which is perfect for me living in mold affected house. Essential oils are a love of mine for many years, I wrote more about them and my favourite ones here:
lusting after
I am on a very strict budget for a few upcoming months, it is a downer, but it can't stop me from daydreaming about fabulous natural products, right? Normally I would go all out and acquire wishlists worth over thousands of euros, but this time I will have to set myself realistic goals of what exactly I need and spend money on that, leaving "play" for the future. My birthday is in a few months, so I might get something for myself sooner rather than later, here is a list of thing I am currently lusting after:
Living Libations Ozonated Happy Gum Gel
Living Libations Happy Gum Drops + Oil Swishing Serum
Leahlani Mahana Perfume Oil + Mermaid Mask
Atlantic Aromatics Rose Absolute in Coconut
Manuka Essential oil
Tibetan Rhodiola by Shaman Shack Herbs
Wild with Desire Lipstick in Pretty Vacant by RMS Beauty
Nuud deodorant
Calm Yuzu Sandalwood Mineral Water by Cooling Face + Aura Tonic by Lepaar
Living Libations Best Skin Ever – Sandalwood
Potentised Seabuckthorn Powder – Bioavailable Plant Serotonin
Cordyceps liquid extract by Foodsporen
Empath – Nourish the Healer's Source by RDT HERBAL FORMULAS
New Evolve Organic Beauty releases
ALL THE CRYSTALS
All hampers – insert all the heart eyed emojis here 🙂
Living Libations Breast Massage Oil
Living Libations Frankincense & other essential oils
Living Libations Hooray Hand Creme
Living Libations Poetic Pits
Living Libations perfumes
EMPATH PROTECTION Crystal Infused Natural Perfume Oil with Black Tourmaline
That's it for today, thanks so much for coming to my little corner of internet. See You next Tuesday, my posting day.
Sending Love & Light,
Renata.

see everything I own