Hi Lovelies,
Welcome back! And welcome if You are new here xo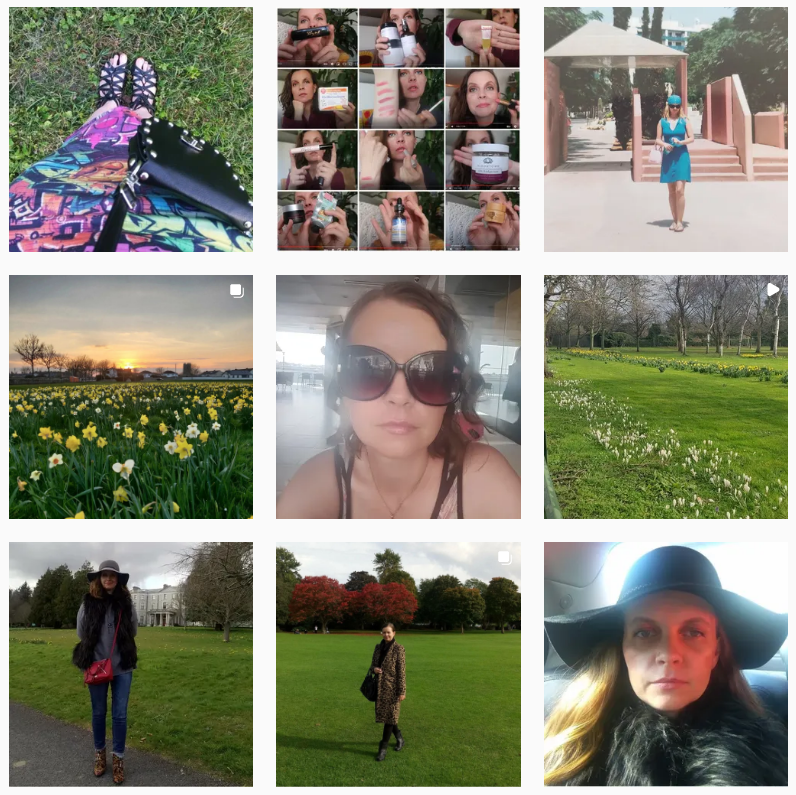 How are all of You, I hope You are well? The year is ending and it is time to wrap up a lot of projects like Slow Fashion 2022 Year Project. In it I tracked how much clothes I got in a year, where did they came from and what did I spent on it. Interested? You are in the right place 🙂
As I already mentioned a million of times, I was inspired by Ethical Influencers research stating that average Brit buys 68 new pieces of clothing a year, most of which end up in a landfill – some only worn once! This gave me enough food for thought and inspiration to start tracking my fashion carbon print, because it was something I have never done before. I didn't know what I was spending on clothes per year nor how much did I buy exactly. I gave myself a budget of 600€ per year. I suspect I spent over that amount because I bought one really expensive thing around my birthday. Let's see together?
If it's Your first time seeing this type of post from me, check this previous post.
Slow Fashion Chronicles – July – September 22 – Green Life In Dublin Wears
Let's recap of my spendings so far?
| | | |
| --- | --- | --- |
| September 22 | | |
| Two pairs of Adidas Superstars | Adidas | 130 |
Spending for the last three months of the year:
| | | | | |
| --- | --- | --- | --- | --- |
| October 22 | | | | |
| Leopard print weekend roll on bag | carboot sale | 2 | | |
| Two pairs of wool blend socks | Dunnes | 10 | | 469 |
| November 22 | | | | |
| Cashmere v neck | Asos | 15.25 | | |
| Replay sneakers | Asos | 62.46 | | 566.75 |
| December 22 | | | | |
| Missoni cardigan | TK Maxx | 190 | | 756.75 |
Final thoughts:
Dang, The Missoni threw me off my game big time! I was doing great till then. It is #sorrynotsorry situation though, I spent birthday money on it. I wanted Missoni for years (over a decade in fact) and never ever allowed myself to part with that amount of cash. Part of me still wants to return the cardigan (it still has tags on) but I won't for a few reasons. First one being I really like the damn thing, so I know I am going to wear it for years to come. With some things You just know it is going to end up as one of Your signature pieces. I barely have any designer pieces, so this is my way of doing "high-low" fashion. After inspecting the spreadsheet with everything laid out in front of me (there's no hiding the truth this way) I have mixed feelings about it. Both numbers of clothing items and totals are higher than I expected. I am glad I did the experiment anyway, because it is amazing how many things our brain do not register if we are not keeping track of them. This is one example. If You asked me what do I think I bought this year and what did I spent of it, I would say "barely anything" and "not much at all, about three to four hundred euros" – and both things feel true right now. But that's the beauty of spreadsheets the truth is staring me in the face, there's no getting away from it. I bought 58 items of clothing (GASP!) and spent 757€ a year. While I do not regret the amount of money, 58 pieces of clothing really shocked me. This also raises questions, was I supposed to count pairs of socks and undies as separate items? Should I feel guilty about replacing trainers that worn out? About allowing myself one designer piece in a decade? While I can go on in loops and circles berating myself, I won't. Simply because I am done with the game of taking things away from myself. Of feeling guilty of what I have. I know I bought everything consciously, did not get many (or any) unnecessary pieces. Only one piece was an impulse buy. Quite a few pieces from the high street did not last more than a season, which is probably why people end up high amount of clothes. They are not made to last on purpose so we would end up buying the same items again and again. In this regard fashion industry has a long way to go. It's amazing that the only clothes that didn't last were from the high street, while "preloved" ones from carboot sales are still going strong. Yes, we as consumers can and have to vote with our euros/ dollars, but with this cost-of-living crisis, how many organic and sustainable basis pieces can average mom like me can afford? For the cold season I need at least five long sleeve t-shirts for under jumpers and while I adore Boody organic bamboo ones, they cost well over 40€ each – while Penneys/ Dunnes/ Whatever do ones for 4€ each. Do I pay up to be a responsible citizen or put food on the table for a week? No one should be in this position to choose but yet so many of us are. There are a million and one ways to spin this conversation, but let's not. Let's just promise ourselves to do better next year. A bit more conscious of what we already have and double check with ourselves whether the new dress we are eyeing is a "want" or a "need". This way we would be moving in the right direction.
Dear High Street, make better quality garments! We need basics that last and less man made (badly made) garments, please.
Thank You for reading this, I appreciate You spending Your time here with me.
Related – my Green Life In Dublin Wears & other IG pages:
GREEN LIFE IN DUBLIN WEARS
GREEN LIFE IN DUBLIN COOKS
GREEN LIFE IN DUBLIN READS
GREENLIFE IN DUBLIN PLANS
GREEN LIFE IN DUBLIN CRAFTS
GREEN LIFE IN DUBLIN DIYS
GREEN LIFE IN DUBLIN HOME
Till next time! See You here next Tuesday, my usual posting day 🙂
Sending LOVE & LIGHT!
Renata.