Hi Lovelies,
Welcome back! And welcome if You are new here xoxo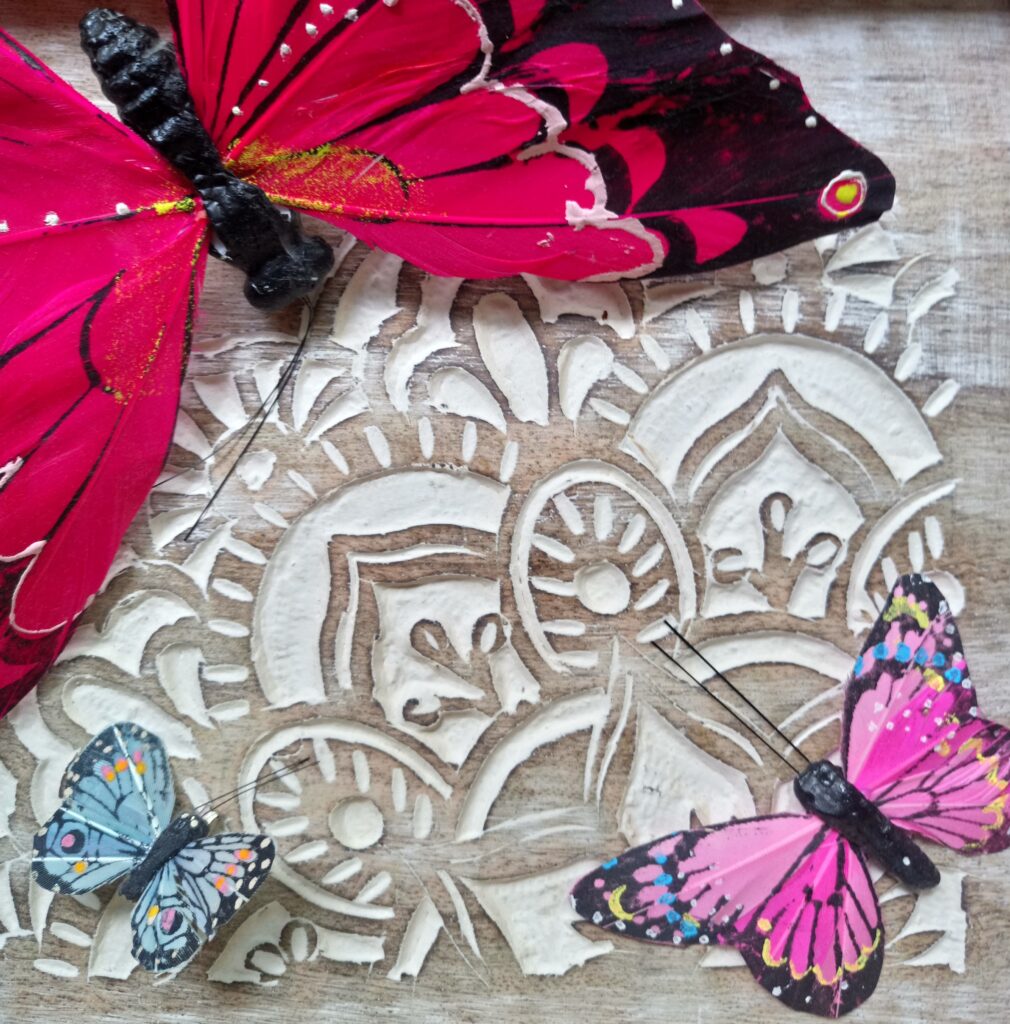 Hope all of You are well? As I mentioned in my Musings & Things post, I might be coming out with a wishlist post soon, so here I am. I finished a whole bunch of products and I am kind of stuck in between of wanting to go extremely minimalistic to buying all the new exciting goodies.
It is human nature to want new stuff, exciting stuff, isn't it? Especially at this time of the year it is very common. You need new stuff after spring clean, right?
HAPPINESS Tonic | Dopamine, Serotonin + Stress Relief by Anima Mundi
"You can find all you need for inner calm in our Happiness tonic. It may have a calming impact on the nervous system and help normalize hormone, serotonin, and dopamine function. Our blend combines strongly uplifting "happy herbs" like St. John's Wort, Mucuna, and Albizzia with adaptogens like Rhodiola and Ashwagandha. Together, these herbs form a potent synergistic force that can aid with mood swings, tension, and anxiety.
Key Benefits
Possibility of regulating mood and thinking*
May support boosting energy and mood
Can help overcome persistent stress*
May be beneficial for PTSD, along with anxiety and stress*
It supports adrenal function because of its adaptogenic properties.*"
Truth to be told I have been following the brand and have been in awe of the products for quite a while now. See here to see more -Adrina Ayales, the founder's interests include astrology, cosmology, consciousness and medical astrology – all of which she studied at the California Institute of Integral Studies. Through organic agriculture and wildcrafted goods, Adriana wanted to create a business that would not only provide pure and powerful healthcare, but also preserve indigenous lands and their local economies. Adriana founded Anima Mundi with the aim of providing a natural medicinal herb line based on native traditions and ancient formulations.
RMS Beauty Wild with Desire Lipstick in Pretty Vacant
I have a few of RMS Beauty lipsticks but they are very old and need replacing. I have reviewed them in the post below. The other shade mentioned in the post Vogue Rose is nowhere to be found (not even on their own website) and that makes me sad. Why would a brand discontinue such a universally flattering shade and yet have so many very dark ones? Anyways, I will be glad to repurchase at least one of them from Dutch Health Store (Love Lula no longer exists, sob!). I shouldn't be too sad though, my order from Hynt Beauty from last month came and now I have my beloved Pinkibelle back in my life. Two lipsticks is enough for summer, right?
RMS Beauty ReDimension Hydra Powder Blush in Mai Tai
You know why I want it. I know why I want it. It is a freaking dupe for Nars Orgasm! This used to be my favourite blush ever – there's something about this peachy pink shade with a golden sheen to it. It flatters so many different skin tones and colours. This was the hardest thing for me to replace more than a decade ago, when green beauty was fifty shades of beige, but no more. I've found dozens and dozens of clean dupes and blogged about them on my old blog here:
https://greenlifeindublin.blogspot.ie/2016/02/natural-nars-orgasm-dupes.html
Na'vi Organics Levigated Pearl Powder – Nano Sized Micropowder
Let me take the official blurb from The Dutch Health Store, reading which had me hooked hook, line and the sink.
"Pearl Powder is a Super Micro-Ground 'Levigated' Pearl Powder, it is 100% pure, finely ground fresh water pearl with absolutely no additives or fillers. Studies conducted over the past several years have proven that the best way to use Pearl is to use it whole. The traditional problem that came with using whole Pearl powder was that it was difficult to grind fine enough to make it bio-available for the human body. Recent advancements in grinding technology now allow the Pearl to be ground into a powder that is very close to nano-sized. This powder is easily and completely absorbed by the body and is fully utilized once it is in the blood stream. pearl powder has an extraordinary ability to nourish our bodies inside and out. Its rich nutritional profile includes bioavailable amino acids that support hair, skin, and nail cell growth, as well as over 30 trace minerals and elements like calcium carbonate, magnesium carbonate, silica, and calcium phosphate. Calcium carbonate, which is the most abundant mineral in pearl powder, is the richest source of calcium on the planet, and is absorbed twice as efficiently as conventional calcium supplements. It supports proper thyroid function and has beautifying properties that can help with skin regeneration, moisture levels, and regulation of sebum production. Additionally, when topically applied, pearl powder can temporarily reduce pore size, skin redness, and skin texture.
Pearl powder is also protective, as it can prevent the development of melanin and slow and stop the development of freckles, dark patches, and age spots. It has an anti-photoaging effect, and the amino acids in pearl extract can inhibit UV-irritation, slow photoaging, inhibit skin wrinkles, laxity, thickness, and dry skin. In high doses, pearl powder extract has been shown to be superior to the application of Vitamin E.
Regular use of pearl powder can help turn back the clock on skin aging and make it look younger than ever. Pearl powder contains a compound called nacre, which stimulates skin cells and helps build collagen, reducing the appearance of fine lines and wrinkles. It can also boost important antioxidants in the body, including glutathione and superoxide dismutase (SOD), which discourages peroxidation, one of the most damaging types of aging in the body."
Does that sound fab or what? I definitely want to experience magic like this. I will keep You posted.
Leahlani Skincare Mermaid Mask
As I said in "Natural Products I Miss Having" post:
"This mask is both amazing and affordable. Hear me out. Yes, it costs around 40€ but it has this amazing formula that can't be replicated at home (believe me I tried) and it does all kinds of amazing things for Your skin, it softens, evens out the skin tone, nourishes and makes it so smooth. The reason it is in this post is that I didn't have it the whole year if not two. It was all down to Convid, we were all stressed and still are stressed because of it. The last thing I could think of was masking, I actually done masking only a handful of times in the last two years. Now that I am aware that I have Lealani Mermaid shaped hole in my life, I am moving it to my "Repurchase" list. Oh, and a jar seems tiny, but it will last You six months to a year."
To be honest with You, I am not too sure if I will rush to get it this or the next month – I still have a little stash of masks to go through and I do not allow myself to have too many open products at once. I just know I want this back in my life, period.
Atlantic Aromatics Organic Rose Water
Since Love Lula closed down and I have no more access to Alteya Organics Organic Rose water, which is my Holy Grail, I thought I'd try this instead? Atlantic Aromatics feels like coming full green beauty circle for me – it was one the very first brands I'd tried from the health shops and it looks like I am coming back to it so many years later.
---
CRYSTALS, CRYSTALS, CRYSTALS
I have my eyes on them ever since they appeared in the store. They have a nice selection from crystals themselves to lamps to palm stones to orgonite pyramids to jewelry. I do not know what to choose first, but I do know I want more than I can buy or have room for!
SAND & FOG CANDLES
This brand has been a regular in my house for a good few years now, so I am so happy to see it appear in Live In The Light.  They are natural wax scented with essential oils, they are housed in pretty glass and bamboo packaging and they have SO MANY scents to choose from!
pure anada new foundation and sugar scrub
Pure Anada reformulated their foundations and I need to know about them! Live In The Light are their UK stockists, so this is where I will be picking up pressed powder foundation (and probably tinted moisturiser too) – purely out of convenience and zero custom charges for EU customers.
Sugar scrub will be a repurchase too, it is lush.
chocolate cologne with vanilla by living libations
I already have mini of this perfume and it is as yummy as it sounds! There was a short lived chocolate products phase in my life and this is the only thing that stuck. I have a few of Living Libations perfumes in my collection (review) and they are all gorgeous. To be truly honest with You, this does not last on me all day like others do, but I still have plans to get full size of it.
---
Liquid FOUNDATION
As I already mentioned, I am after trying this newly reformulated Pure Anada foundation. Since Live In The Light do not carry their liquid foundation, this warrants a separate order straight from Pure Anada. That's the logic in my head, please tell me that makes sense? 🙂
MAYAN MAGIC BALM BY LAVIGNE NATURALS
I remember having this balm when my dermatitis was just beginning. It was amazing at healing, so I need this beauty back in my life. Pure Anada (CA) online store have many beautiful brands and products I'd love to discover. But I noticed the shipping increased to 15$CA (used to be 10). The last time I tried to order a bunch of scrubs and shampoos of about 50$ value, I got an email from them asking to pay additional 25 for the postage – that was after I checked out and paid on the website. That left a sediment and I want You guys to be aware of that. I understand their point of view, it is getting increasingly hard for brands to absorb the postage costs, but I have to be extremely mindful of my budget too. If You are reading this from Canada, order away at Your heart's content, if You are from anywhere else in the world, we have all these things to navigate. You have to decide for Yourself what products are worth paying extra for.
---
ECCO VERDE
So You know when You order from the website for the first time and suddenly You want EVERYTHING from them? Yes, that's me right now, even though I am trying not to look too much. I tend to run into three digits wishlists very fast and I have no monies nor space for too many new products.
hurraw night balm
This is one of my Holy Grail lip balms and I never want to be without it.
Akamuti Organic Virgin Shea Butter
I just finished a jar of Fushi Shea Butter, but I am thinking of "cheating on it" by getting Akamuti brand 🙂 Shh, don't tell anyone! Akamuti is a brand on my radar for ages now and yet somehow I never tried it.
"This unrefined, unbleached & totally unadulterated, wildcrafted, organic & fairly traded shea butter is produced by a women's co-operatives from Ghana, West Africa using harvesting & crafting techniques that have been used for thousands of years. Free from any chemical processing, this shea butter retains all its natural goodness, creamy colouring & natural nutty aroma. It is a far cry from refined hard, white shea butter which is literally processed to death!
Fairly traded with producers in Ghana, this organic shea butter is an important resource for local communities. The producers harvest shea nuts from wild Karite trees. Over 94% of the producers are women who have extensive knowledge of the butter & its production. Regardless of their indigenous knowledge, women are excluded from mainstream employment because they do not have a formal education. Shea butter provides a valuable & sustainable source of income to these people & ensures better amenities for their communities."
*taken from Ecco Verde.
Avril lip pencil in pink
Promises "the perfect nude" shade that "goes together with any lipstick" – with natural ingredients and "not too hard and not too soft" texture – how could I not? Oh, it is under 4€ too!
Najel Aleppo Soap Amber & Oud
*This Aleppo soap adds an Oriental scent to both the bathroom, as well as your clothes when hung in the wardrobe. The resin of the Eagle wood tree, known as "oud" in the Orient, is highly valued in the world of fragrances on the basis of its exhilarating rustic scent. In conjunction with the seductive scent of amber, it provides a unique character to the soap mixture.*
I am a bit familliar with Aleppo soap and this time round I want to try oud scent. I hear that it is magical and unforgettable.
Najel Black Soap with Olive Oil
*Made in Morocco with the utmost care, this black soap has been an integral part of the hammam ritual, a classic oriental custom, for centuries. Completely natural and fragrance-free, the paste provides a comprehensive as well as thorough body cleansing and exfoliating care experience. The soap frees the skin from deep-seated impurities and makes it soft and supple again.*
I find myself wanting to downsize and minimize my products to the bare minimum capsule collection going forward. Since my other favourite black African Soap is getting increasingly hard to find, I am going to try this instead.
Multistick blush
Choosing between Zao, Joik and Couleur Caramel. Which one would You guys recomend?
---
NATURISIMO
Beauty Box
They do the best discovery boxes, but since my skin is uber sensitive, I have to sit out lots of them.. I am waiting for them to release sensitive skin themed box or make up box. They had one last year and it was epic. More make up boxes, please 🙂
Naturisimo free international shipping starts at 40£, so I might need to add something to the order, I am thinking Leahlani Mermaid or Lily Lolo make up or a back up of my beloved Rose Day Cream by DrHauschka. I am always hit with these pesky custom fees when I order from Naturisimo, which is why I don't do it frequently.
---
That's all for today, thanks for taking the time of Your day to visit my little corner of internet! What do You guys think of this wish list? Reasonable? A bit cray cray? Let me know in the comments below! I also would like to know what are You guys lusting after 🙂
Sending LOVE & LIGHT,
Renata.