Hi Lovelies
Welcome back! And welcome if You are new here xo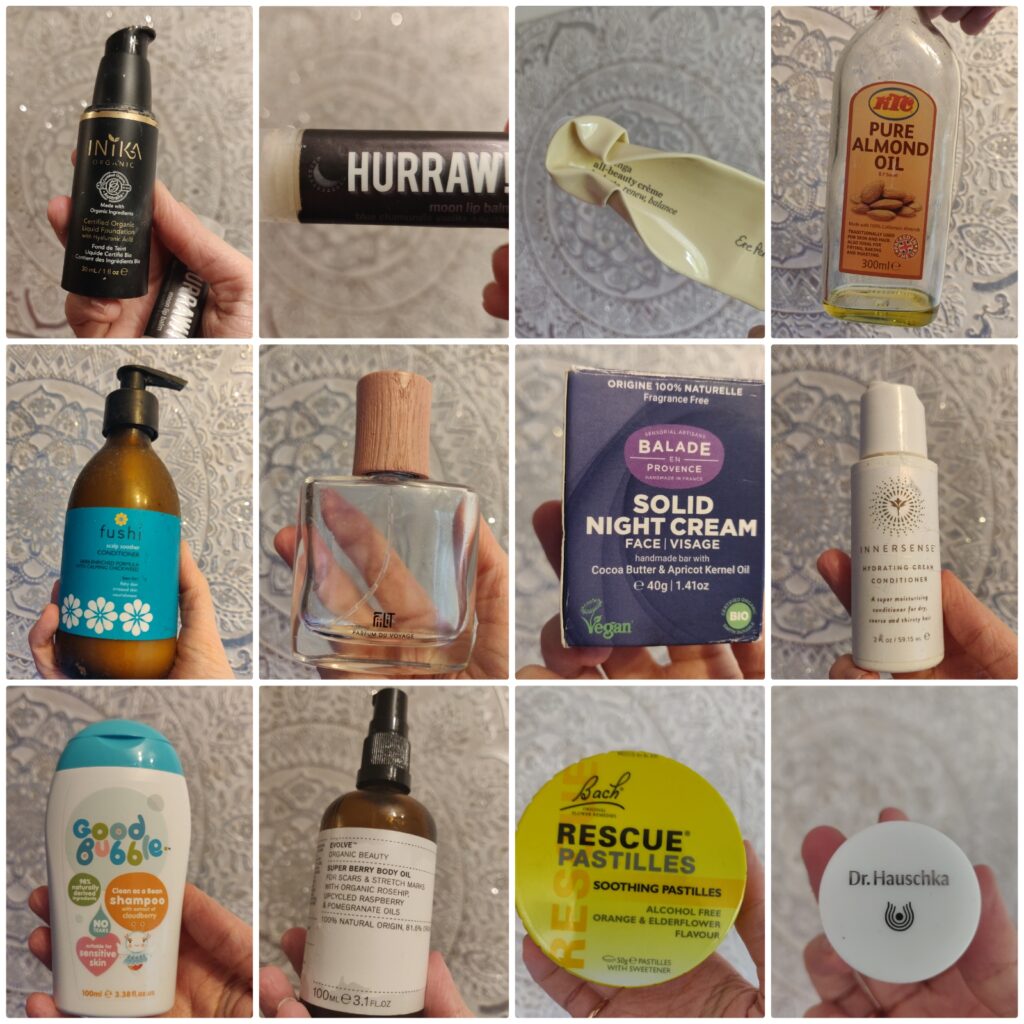 How are all of You, I hope You are well? Today's post is for those of You who love empties posts – I feel it is important to show You that the products I use and the products I review are the same. Sounds a bit confusing, but let me explain.
When You watch the industry and certain bloggers, sometimes You see glowing reviews pop out of nowhere with #ad #spon when the blogger didn't show & talk about the products previously at all. It is up to You to decide if they are trustworthy, but that's another post for another time. In my case I pride myself on taking my time to test products for up to 4-6 weeks before reviewing them – that's for skincare, other products like make up might take less as I do not need to track changes in my skin, only it's performance, ingredients and my impressions of it. Whoever said that I stand out for my honesty – THANK YOU! In fact, I get thank You emails from the brands too, noting that I review products so thoroughly, touching on every single aspect possible that after reading my review they have no questions left. That's the biggest compliment for me. I thank everyone deeply – readers for taking Your time of the day to read my posts, brands for working with me and blogger friends for continuous support.
---
After this little detour, let's see what I have finished in the last three months? The products are grouped in three separate categories, Holy Grail products that I love and will definitely repurchase, Maybe ones and Never Again. After more than a decade of doing this I am jaded to do this, but You guys ask me to continue them. What my readers ask, my readers get!
Let's dive in?
FABULOUS GREEN BEAUTY/WELLNESS PRODUCTS I WILL REPURCHASE
Evolve Organic Beauty Tropical Blossom Body Butter
Evolve Organic Beauty Berry Bath & Shower Oil
Check The Dutch Health Store for Evolve Organic Beauty, Living Libations & more
.Living Libations Chocolate Lip Balm (not pictured)
SAVE 15% WITH GREENLIFEINDUBLIN15 AT LIVE IN THE LIGHT (UK)
Boiron Oscilloccocinum
Homeopathy is something that works for me and my family. This particular remedy is a must for my family for more than a decade. It is not available in Ireland (homeopathy is, but more for single remedies) and that's exactly why I order it from iHerb. Even though it went up in price a lot, I am prepared to pay, because it works so well for us.
Sambucol x 5
Elderberry syrup is another must that I never ever want to be without! Keeps my kids healthy and if they do catch a bug, it shortens the duration of the illness. Highly recommend this if You have kids. Or not.
NAHS OreganolP73
This is one of these natural remedies that I witness cancelled online and it is such a shame. Homeopathy, herbs and natural supplements work at healing all the ills that we have, but because it is at odds with Big Pharma and their synthetic petroleum based meds for every SYMPTHOM (but not root CAUSE of the disease), they are heavily targeted. This Oreganol is an extract of wild oregano and it is such a miracle that I haven't used antibiotics in years ever since I discovered it. Neither did my family. It also works for v.iruses and f.ungus. Available in liquid and capsules.
iHerb buffered Vitamin C
Self explanatory, a must for winter. I do not need to explain this.
Yogi Throat Comfort Tea x5
Organic tea, tastes amazing, helps with sore throat, do I need to go on?
Nature's Answer Licorice Extract
Helps me breathe better
Christoper's Original Formulas Lung & Bronchial Formula
A must have for me, makes all the difference for my rhinitis
I am definitely adding this to my iHerb Must Haves!
Hurraw Night Lip Balm
Check iHerb for Boiron, Sambucol, Now Foods & more 
Code CDI1500 saves $£€ for Your first order
Mahal Rare Indigo
DrHauschka Lip Care Balm
Almond Oil DIY Body Oil
Inika Foundation in Nude
Fiilit Japon De Kado perfume
See a full list of my Best Products in all the categories here:
---
GREAT NATURAL ITEMS I WON'T GET FOR NOW DUE TO THE SIZE OF MY STASH/ MINIMIZING/ OTHER
Rimita Oats Hand & Body Soap
Woobamboo Marshmallow toothpaste
Ere Perez Moringa All Beauty Creme
Fushi Scalp Soother Conditioner
Innersenses Hydrating Cream Conditioner
---
NATURAL PRODUCTS I WON'T BE GETTING AGAIN
Better You MG Sleep Lotion
Love the brand, hated the scent. Even my kid, who looooves lavender couldn't stand it. So it is a no for this particular product, but I have a lot of other Better You products that I will continue to purchase.
Good Bubble Shampoo & Wash
Didn't work as a shampoo and I do not do wash/ shower gels in plastic bottles.
Sending LOVE & LIGHT!
Renata.