Hi,
Welcome back! And welcome if you are new here 💕💕💕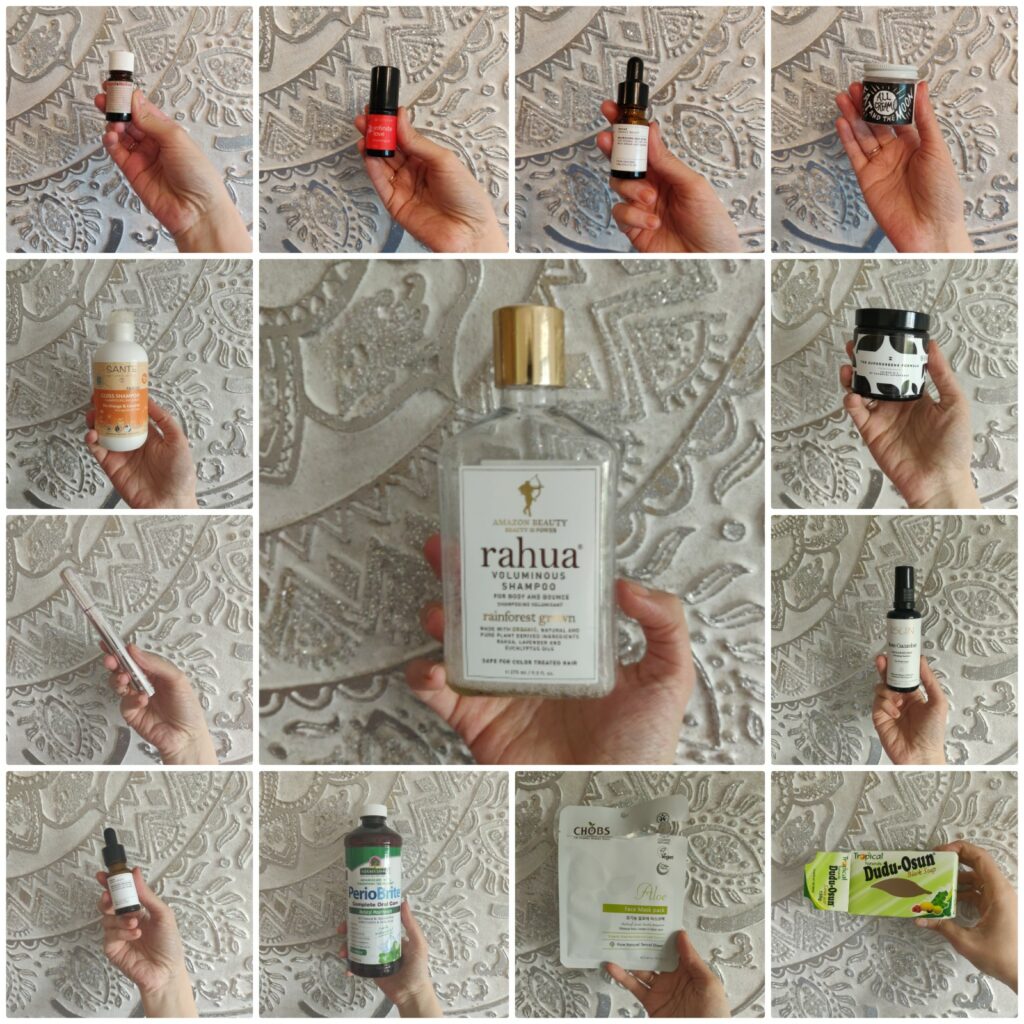 Hello Lovelies,
Welcome back and welcome if you are new here 💕💕💕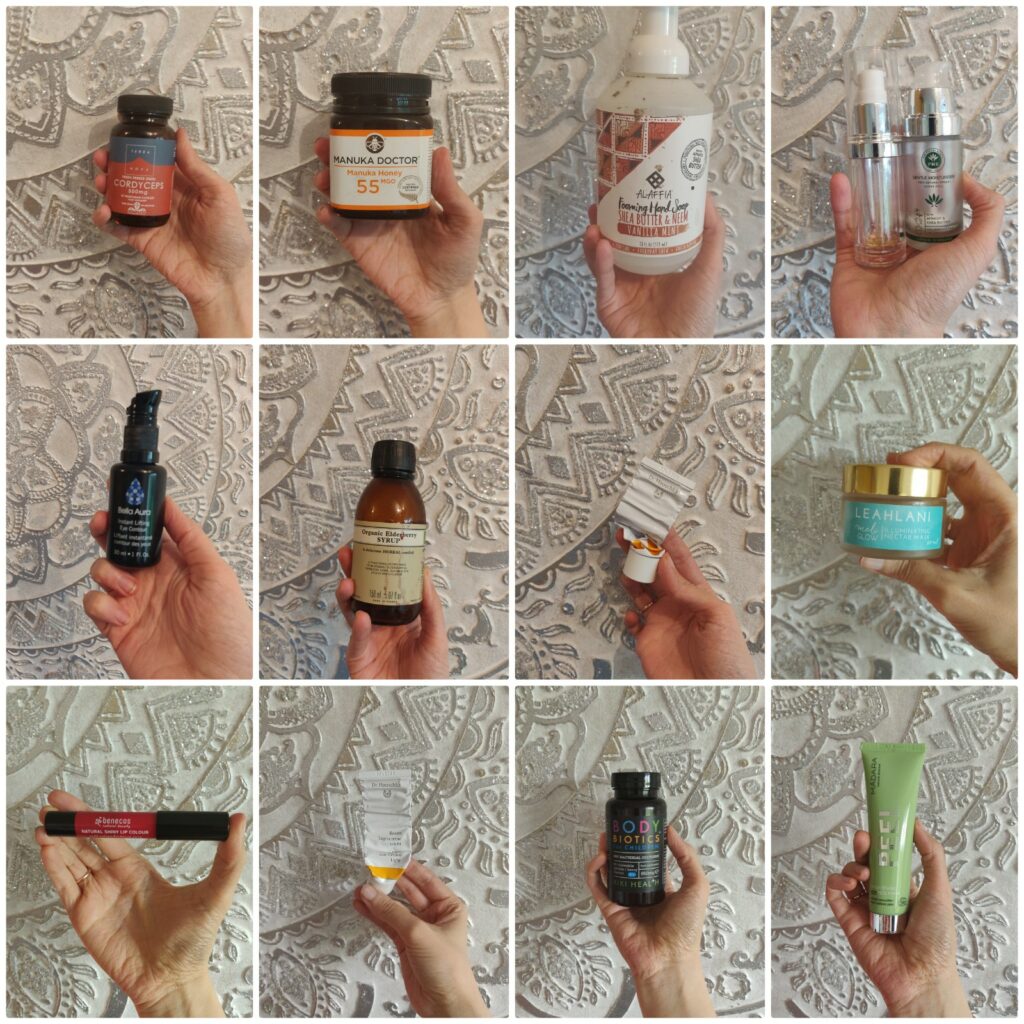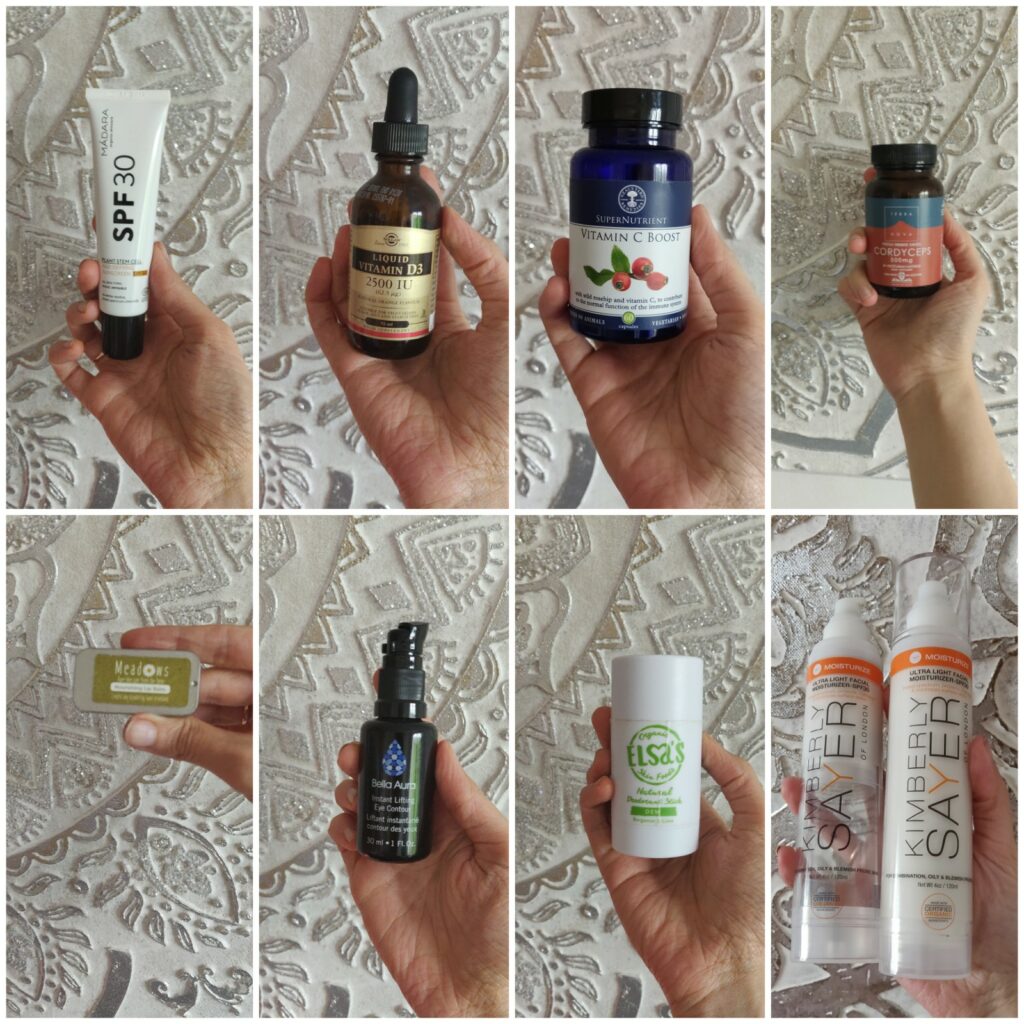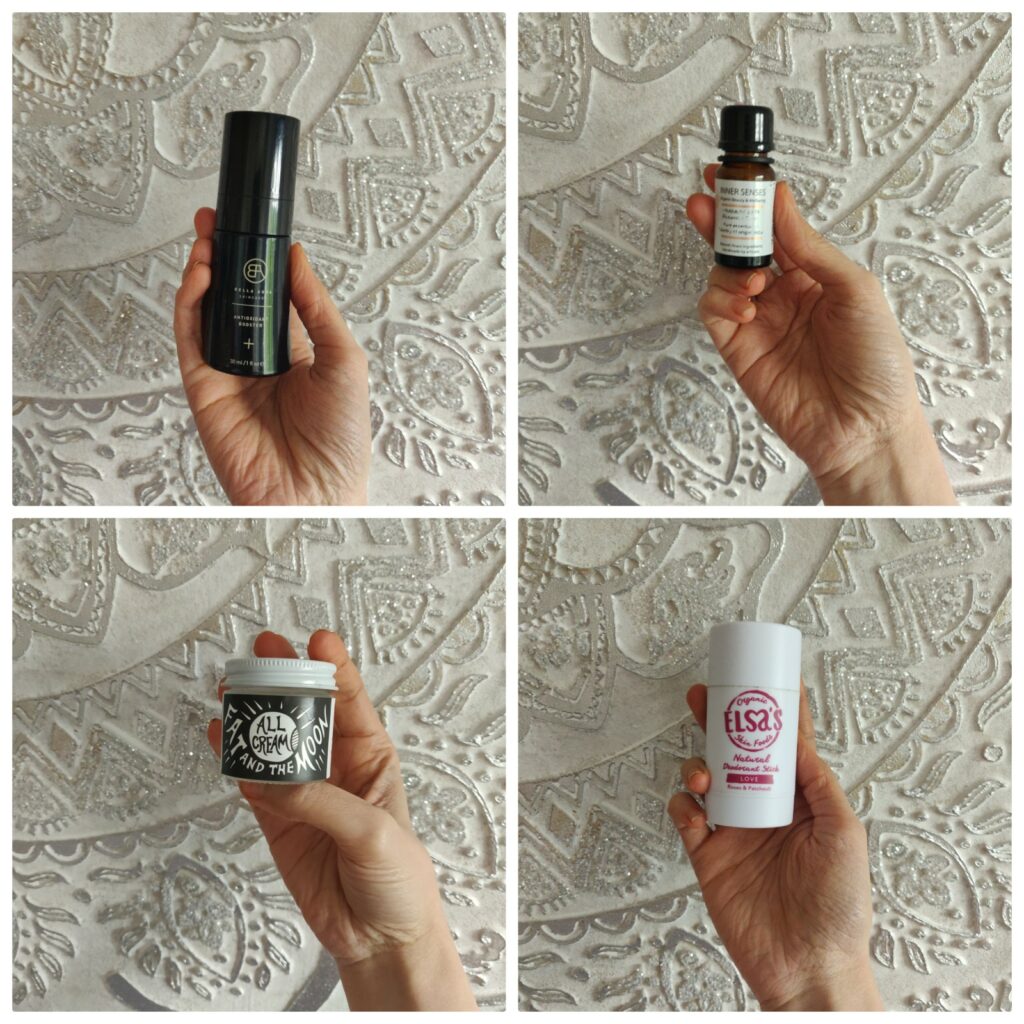 How are all of you, I hope you are well? I myself am still shaken to the core – I witnessed a car crash unfolding right before my very own eyes yesterday & still can't shake it the day after.
I am due loads of reviews by the end of this month, but please allow me to take the easy route with empties post right now.
As I mentioned in (rather colossal) last empties post here, I will be splitting my empties into three categories right now with pretty much self explanatory titles, so I won't have to go into too much details of why I am repurchasing or not repurchasing some product or the other.
Let's get into it, shall we?
fabulous green beauty products I will repurchase
Bella Aura Daily Repair Moisturiser & Bella Aura Instant Lifting Eye Contour
My love for them is infinite, the best green beauty has to offer, full stop. See full review here. I never want to be without them!
I find they work great and keep me stink free, when sooooo many other natural deodorants failed at that. Baking soda free too! See this post to know my thoughts – they are a fave for a reason!
I don't know what's with me and running out of things in twos, but yeah, that happened. Another fave for a good reason – my dry and dermatitis prone skin just loooves it! See full review here – I swore by this before I discovered Bella Aura, even though I found it a bit too greasy for summers. A must in winters though, that's why I had two – I like stocking up 🙂
Kimberly Sayer Ultra Light Organic Facial Moisturiser SPF30 – 120ml
A staple for the last four years or so. See here to learn why it is my favourite. As you can see, already repurchased.
Fabulous stuff for boosting immune system, I now swear by it!
KIKI Health Body Biotics For Children 650mg Chewable Tablets
A must for my 6yr old princess. Took care of her tummy and toilet troubles (sorry for the TMI) and I don't want to switch to any other brand. They taste like sweets, so kids will definitely love them.
Neals Yard Remedies Vitamin C
Repurchasing come next fall. I also really love their elderberry syrup & thyme and honey syrup, brilliant for persistent coughs.
Solgar vitamin D
One of my weapons against dermatitis, I take 2500iu daily. Your ideal level might be different, check with your doctor first. But one tip though – research optimal vitamins and mineral levels versus RDA, your life will be changed forever. And you can thank me later 🙂
NYR Thyme & Honey Syrup
Just like I said, amazing for coughs. I am stocking up every winter.
Manuka Honey
One more thing I can't live without! I use it as a medicine and also for masking, see my 12 DIY manuka masks with super simple ingredients you already have in your kitchen here.
Great natural items I won't get for now due to the size of my stash
Fat & The Moon All Cream
Very natural and minimalistic, I simply don't need so many creams I have right now. Came from Live In The Light, see this review of the online shop if you want?
Meadows Lip Balm
Great natural Irish brand I'd reviewed here. Not repurchasing for now, have eight or so lip balms and one more came in the Love Lula box 🙂
Inner Senses Frankincense Essential Oil
A big fan and now ambassador of the brand. Adore their body oils, esp Awakening (review here) & Quiet Earth mask (review here)
By the way, if you are like me and find yourself with lots of products nearing their expiration date, see my blogger friend Bryanna from The Eco Logical post where she list all sorts of creative ways of using up your products.
Madara Peel
Passed to my friend due to having too much of the exfoliating products. Might get again once I will reduce my stash, who knows?
Phb New Gentle Moisturiser
As you can see, I finished the whole lot, but as a hand cream, it wasn't really suitable for my face.
Green Beauty Items I a not repurchasing 'cos they weren't suitable for my needs/ didn't work for me
Madara Plant Stem Cell Age Defying Sunscreen SPF30
Got this in the hopes that it will be my W3LL People Bio Tint replacement, which I adore but am running out of – fast! Sadly this didn't work out for me for a few reasons, was too orange and dark (and I chose light shade!), way too scented & it broke me out. Tried ten times and had to give up. My friend who got this loves it to bits however.
Benecos Lip Pencil
The dark raspberry colour didn't suit me, nothing wrong with the formula.
Leahlani Meli Glow
Good product, but it irritated my dermatitis patch, so that's the reason I am not repurchasing.
Hi Lovelies,
Welcome back! And welcome, if you are new here 💕💕💕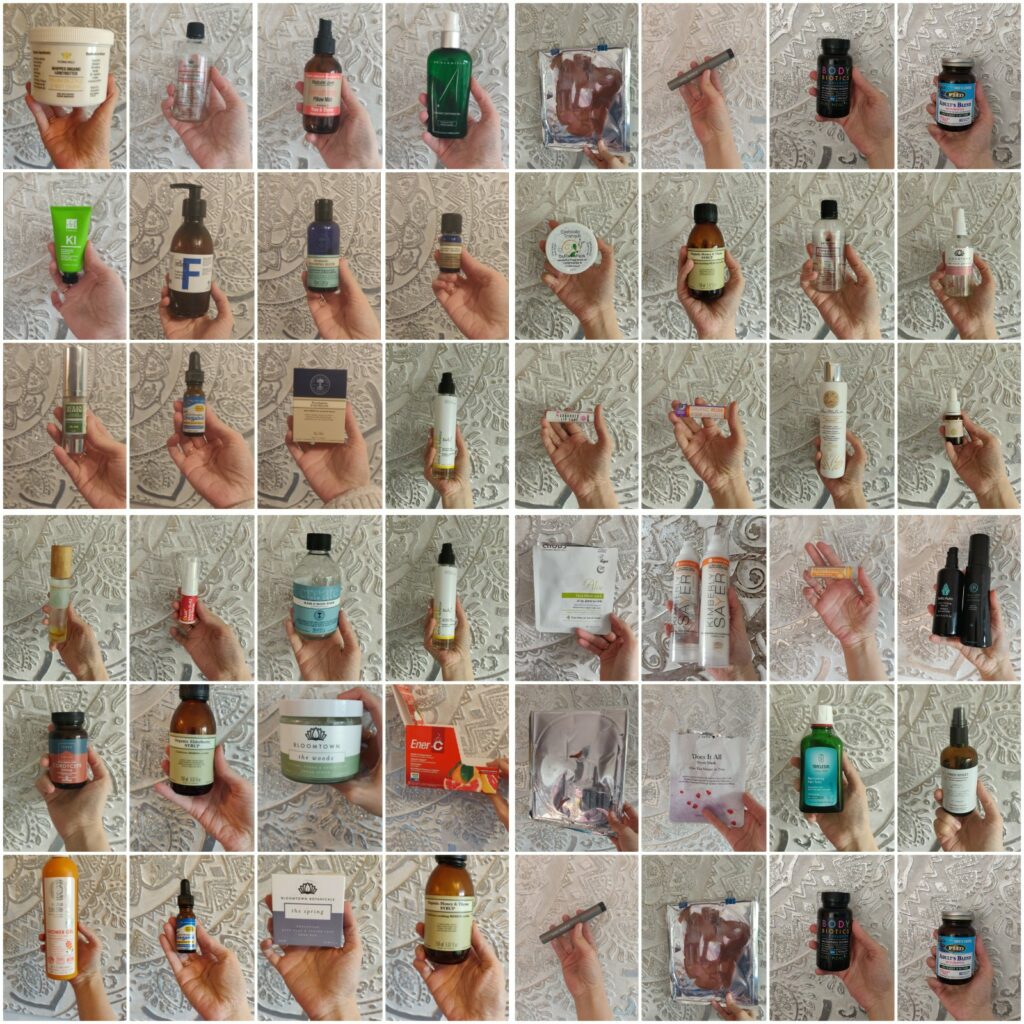 Umm, yeah, this happened 🙂 I used to be on top of my empties posts, every month or a quarter at least. You guys know my style, my posts are usually very long because I try to cover every single base I can think of, from company itself, to ingredients, to user experience, whether I liked it or not and why, plus linking everything, products, reviews; you know the drill. Couple that with other projects I've had, reviews, judging for a few clean beauty awards and the constant upkeep with the social media and you would understand why these posts became the pain-in-th-you-know-what to do. However I think it is important for me to do empties posts so you guys could see that the products I am using and the reviewing are the same products, plus you guys want me to keep these posts up – so there you go, this is for you lovelies. Something's gotta give though, this blog is a passion project of mine, not a paid gig, so I don't want to spend all of my time away from my family, blogging at all hours of the day. So no more links, instead of elaborate opinions and explanations of why I think something is great (or not), I will group them in categories of "Repurchasing" "Not Repurchasing" and if you have any questions, ask. Most of the products will have either reviews or mentions in some posts or the other, so be sure to hit that search box. Thanks for reading in advance!
Continue reading "Six months of natural and organic empties – Spring 2019"