Welcome back! And if you are new here, welcome xoxo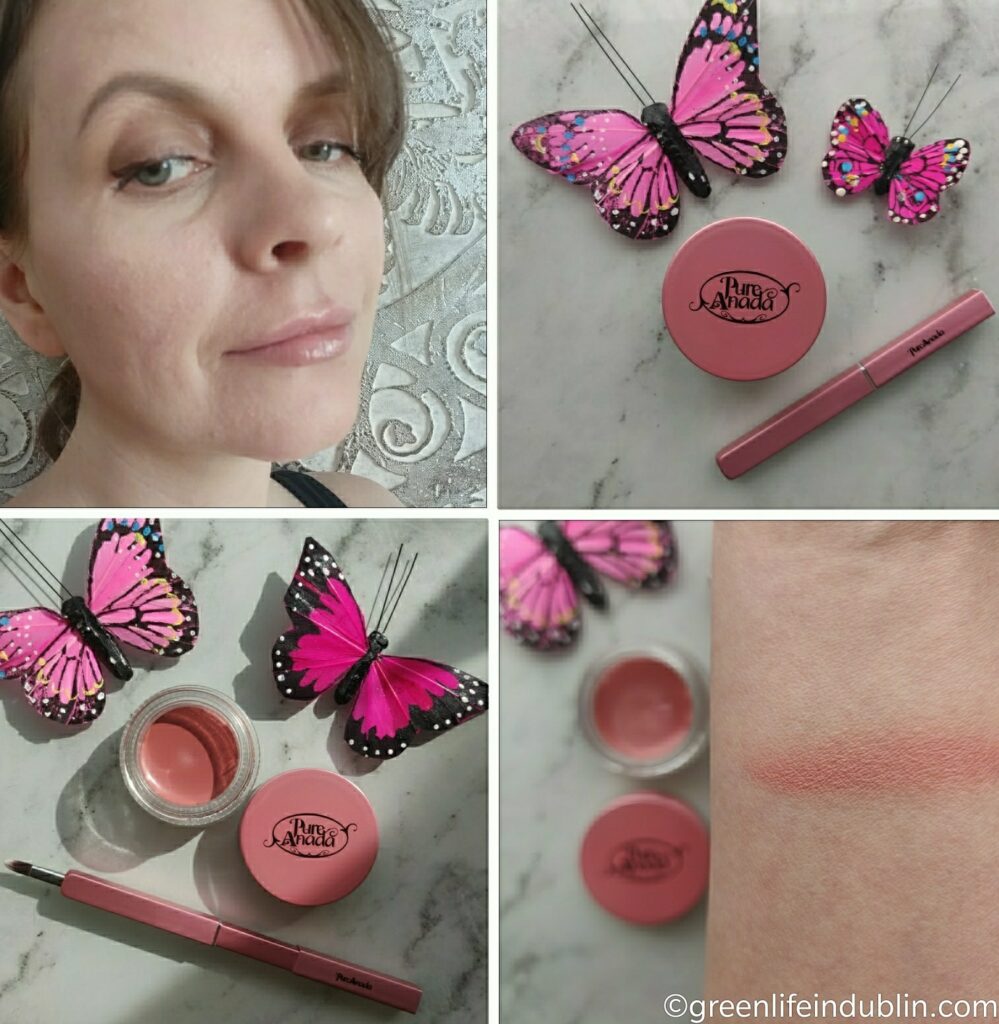 How are all of you? I hope You are well?
Sunshine and improving weather had me all interested in make up again, so here I am putting together this simple and yet pretty natural make up look for you. Special shoutout to Live In The Light (Code GREENLIFEINDUBLIN15 saves You 15%) who  exclusively carries Pure Anada products and has sent me new lip & cheek rouge by Pure Anada to try. I chose a shade Isabella* and I am absolutely in love with it, can't put it down ever since discovering it.
If you follow me for quite some time, you will know that I have so much love for Pure Anada, I have used their make up for years and they are always featured in my Yearly Favourites. Pure Anada products are really pure with no fillers, minimal beautiful ingredients, and they do work beautifully, so if you want a nutshell of a review, here it is – I am in love with the products and I will be back. And I need to purchase multiple backups of their mineral foundation as I never want to be without it! They do samples for only about a dollar of nearly all the products, and they are really generous samples, they will give you about two weeks of use I would say? And in that time you will definitely be able to make up your mind if the product is for you or not. My first order was full of samples, and I came back for full sizes for nearly everything, and I think you won't regret it too. They say if you are ordering only samples, you can use the code "samples" to bring your shipping cost to only 2$ – so see if it works for you. It didn't for me, but I am an international customer, plus the shipping is very affordable at round 7€ (that's 10 Canadian dollars for you), so I didn't mind too much.
I am not sure if all of their products are vegan, but they clearly state it in the description if they are. The company also does skincare and body care, as well as nail polish and adorable sets for little princesses.
I also wrote about Live In The Light online store too, all will be listed at the end of this post for those of you interested. For now, shall we start talking about the make up? I thought you will never ask!
Continue reading "Pure Anada Natural Make Up Look & Products Reviews"