Hello Lovelies,
Welcome back! And welcome if You are new here xoxo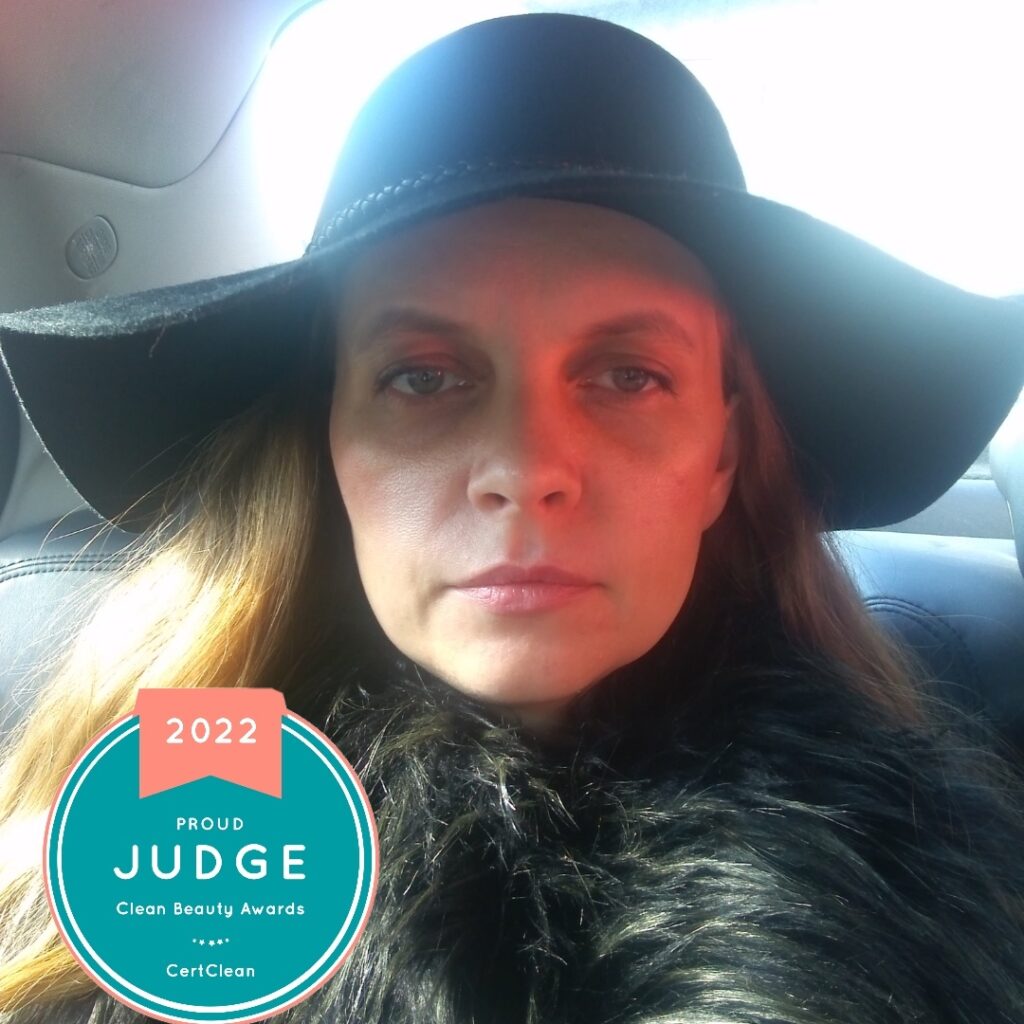 How are You all, I hope life is treating You well? Today I will be sharing my thoughts on products I had the pleasure to judge for Cert Clean Clean Beauty Awards. It is always a fun journey, so let me tell You all about it.
This was the fourth year I was asked to judge, but it is the first year I am blogging about the products. While my scores will remain a secret, I can tell You all about the products and my impressions of them.
I had a pleasure to judge four different categories – nail care, body care, odor care and face toners. Initially I had four separate posts, but I have decided to put them into one.
In no particular order, here are the products and my thoughts. For time saving purposes I won't be listing the ingredients of the products, nor I link them (too many links hurt the blog) so if some products piques Your curiosity, search them up separately.
https://www.instagram.com/p/Cbc7NSOospv/
---
Nail care
Nail Strengthener by Sienna Byron bay
Stone Nail Polish by Sienna Byron bay
Moor Spa Exfoliating Hand & Foot Scrub by Moor Spa
Natural Cuticle Oil by Sienna Byron bay
"Cover Up" Quick Dry Top Coat by HUELLA
Lavender Botanical Nail Pen by Greenmade goods
This was quite an eclectic mix, as I only got one nail polish, the rest were nail and hand care products. It was quite fun to pamper my hands for a change. The nail pen was fun product to use, it came with real lavender buds in the oil part of it, so that was a nice touch. All of the brands and products were new to me, I only heard of Sienna Byron Bay brand before but haven't bought anything from them yet. The nail polish didn't last long on me, but the cuticle oil and the nail strengthener impressed me a lot. The latter I used on it's own, as a first protective layer before the colour and as a top coat too, it gave me more shine and lasted longer than some top coats I have tried to date. Moor Spa hand and feet scrub was a real pleasure to discover too, it made my hands and feet so soft and silky, plus it evened out the skin tone. I am curiously waiting to discover what products win what, after submitting the scores the judges have no further influence on results. At this stage I am not sure what I will go on to repurchase after I run out of products, the brands are from all over the world. Meaning I would have to look into shipping costs and weigh down (possible) custom fees too, it has become a thorny issue for all of us recently.
---
Body Care
Lemongrass Lotion Bar by Simply Organic Soap
Magnesium Lotion by Butter Me Up Organics
Hyaluronic Body Serum by Pascoe
Originally I was supposed to be judging six products, one had to be redirected to other judges as they could not send product containing hemp oil to Ireland (?). Two never came, or so I thought. A few days after I submitted the scores I got post notification to pay up custom fees & when I checked I was surprised to see the name of the brand that was supposed to arrive many weeks beforehand for judging. I had to redirect it to be sent back. Not too sure what happened there, but here's a quick tip to the brands trying to enter clean beauty awards – it's better to pay up a bit more for registered postage to avoid mishaps like this.
Anyways, let's get back to the products I got to judge, shall we? Pascoe was also the surprise discovery for me. I checked the brand and the other products they carry (as I often do) and now I want everrryything! The body serum was lovely to use and I loved the packaging too. The other two products came in waste free fully recyclable (and reusable) packaging, which I really appreciated. If You love zero waste lotion bars, then You would probably love Simply Organic Soap one, but please know there is a learning curve to use them. I personally like them on my dry skin, not so much on moist fresh-post-shower. Topical magnesium products (oils, butters, etc) are my jam and my must haves, so I was really happy to see this arrive to Green Life In Dublin HQ. I was delighted with the natural ingredients and the generous size of it, but I am not too sure if it helped me to sleep better. I had to work a bit to get it rubbed into the skin, but it made the skin really smooth and nourished.
---
Deodorants
Natural Deodorant – Lavender and Lime by Birch Babe
Naturally Sensitive Sassy by I Luv It Natural Deodorant
Naturally Sensitive Balancing by I Luv It Natural Deodorant
DEO DUOS: MYSTIC RIVER + CLEAN BLISS PREBIOTIC (BAKING SODA-FREE) by Rustic MAKA
Natural Deodorant – Lavender and Lime by Birch Babe
Myro Sensitive Skin Deodorant by Myro
This is my second time judging natural deodorants, so next year I will make sure not to tick this box if I will be asked to judge 🙂 I am pretty sure I might still have some of them left, my family is joking that I won't be smelling for years to come! (I have about five or six of my own too). This category and the products gave me mixed feelings. This is one of those products where the formulation is crucial to get it right. It is also one of the hardest things to get it right. So many natural deodorants do not work, full stop. I am saying that from 10+ years of personal experience too, prior to this. Too much of baking soda in the mix will give You a rash. Too little and it might not work. Some of the deodorants use magnesium instead of baking soda, but I find vast majority less effective for me. Natural deodorants are also very subjective thing too, what works for me might not work for the next person, because we might have different body ph levels due to different lifestyle, diets, activity levels, etc. So having considered all of this, I still gave all of these deodorants a fair and equal testing time and the attention they deserved and rated them on their efficiency and ease of use. Some of them came in regular twist tubes that we all know, some of them came in cardboard packaging where You would either use the hands to scoop it to apply it or push the tube bottom layer with your fingers to make the product go up. Depending on the convenience levels You are looking for and zero waste stances, different people might feel different because of that. As I already mentioned, I did not let that affect my judgement. While thankfully I didn't get a rash from any of these products, I found only half of them working for me. I tested all of them on my power morning walks (I am not that active) and some of them left me reeking and longing for a shower after only and hour, while some of them lasted all day without any BO. I also had the oddest experience with one of the deodorants. After testing and loving it for two weeks I put it away to test something else. I was very confused to find these moisture droplets all over it. I didn't get it wet, not I applied it to sweaty pits. Having mold disease and being very cautions of any potential hazards, I had to cut testing short.
To sum the whole experience up, this has left me with mixed feelings. Yes, I want to support the new and coming brands. But it is 2022 and the DIY feeling and looking (or the ones that do not work) product does not stand out from the crowd. The formulations have come a long way since the start of clean beauty movement. We don't have to put up with "meh" or bad products because there are truly stand out products available. My absolute favourite discovery in this area was DEO DUOS: MYSTIC RIVER + CLEAN BLISS PREBIOTIC (BAKING SODA-FREE) by Rustic MAKA. I hope it wins award(s). I found it working so well that I kept reaching for it over anything else even when the testing time was over. Just don't ask me why it is called "duo", You will get one product 🙂
---
Toners
Fresh Face Toner by Green Bee Botanicals
Restoring Facial Toner by Birch Babe
BRIGHTENING STRAWBERRY CITRUS TONER by KAELEN HARWELL Organic Skincare Products
All-Calm Facial Mist by Iremia Skincare
Hydrating Face Toner with Hyaluronic Acid & Niacinamide by Ellie Bianca
Another eclectic mix of products aimed at different skin types, with wildly different ingredients. Again, I was a bit confused on how exactly to rate them, as different ingredients do different things to skin. But it is probably only me overthinking it, as the effect on the skin is only a part of the scoring process. We were asked to rate products on ease of use, user experience, overall performance and whether or not would I recommend the product. All of that combined with other judges scores for the same product (the same product is rated by multiple people) will get the final score. Again, most of the brands and products were new to me, the only one I was familiar with was Iremia. Their All Calm Facial Mist was actually my favourite product from the bunch, I do think very highly of it. I have the most sensitive skin on the planet, so believe me when I say this is truly one of the most hydrating and skin calming mists I have ever used. The ingredients are truly gorgeous and it gives beautiful effect for my skin. I truly hope this wins awards too. Other products were beautiful in their own way too. But as I already mentioned, the ingredients were wildly different, so comparing them would be asking to compare strawberries to bananas. All lovely and useful in their own way. Happy to report no reactions or issues though.
---
My experience & thoughts:
I am always happy to be asked to judge, honoured to be a part of something so much bigger than myself. Those type of Awards are much needed for all of us to sort the good products from the bad, the greenwashing is a huge issue too. Thanks for having me Cert Clean, it is always a pleasure to work with You! Clean beauty brands, thanks for making this happen.
*update in November 22 – I just got email that international judges like yours truly are excluded for the next year due to custom fee issues. Brands weren't happy about them and the decision was made to only have US & CA judges for 2023. While I personally think it is unfair decision, I respect it and wish the Awards and the brands the best of luck going forward.
Always a fan of clean beauty
Yours truly
Renata.

see everything I own