Hi Lovelies,
Welcome back! And welcome, if you are new here xoxo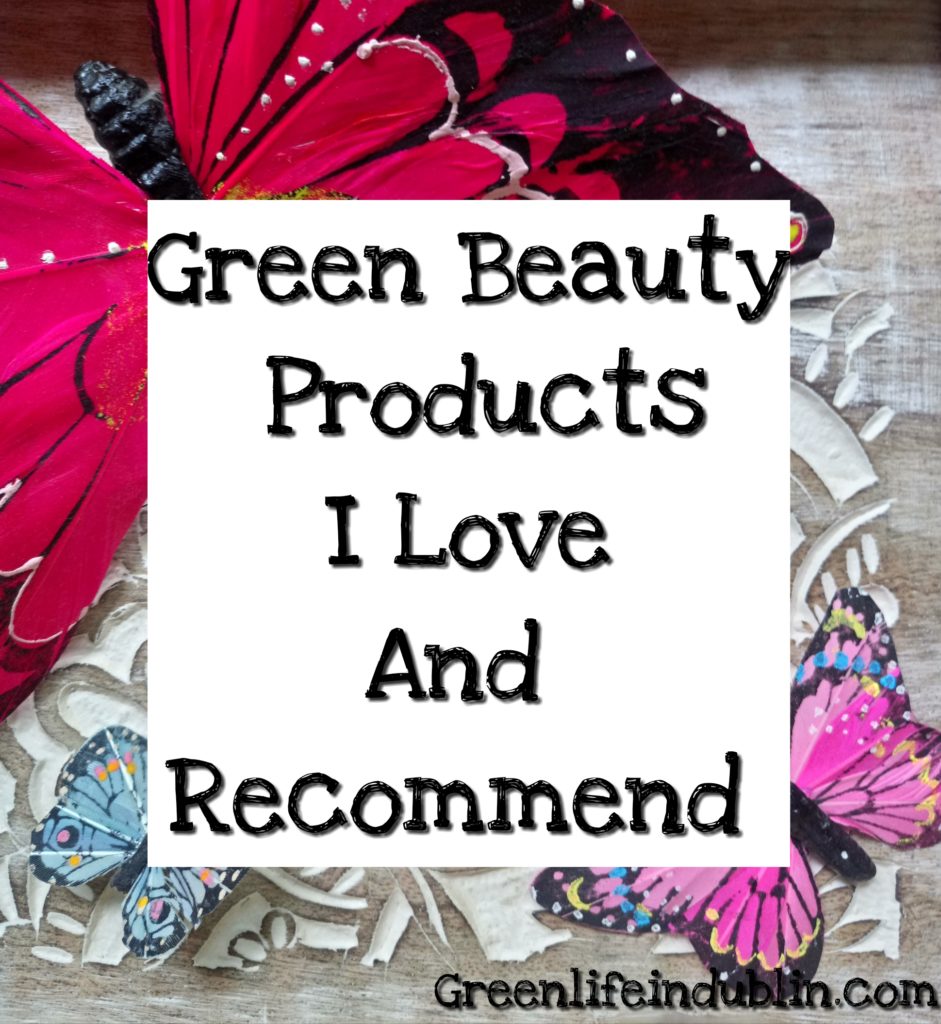 So it is that time of the year, wonderful time of the year, my favourite time of the year – Green Beauty Yearly Favourites time of the year. If Green Life In Dublin Green Beauty Awards existed, these would be it! So let's get started, shall we? We all know I love to talk and to review good products, so majority of them will have reviews either on their own, or as part of Favourites posts – so be sure to hit that search box either here or in my previous blog with 400+ posts here. Just a reminder, my skin is dry, uber sensitive and dermatitis prone. Hair is thin, but lots of it, with a sensitive scalp to boot. Lucky girl, I know 🙂
(Full disclosure, some, but not all, of the links are affiliate links, and I  thank You for using them - they are at no extra cost to you as a consumer. All products mentioned here are tested thoroughly by me, and truly my Holy Grail products - I would never recommend anything that isn't my true favourite. Some of the products date back for years and haven't left my Yearly Favourites for well, years! I also want to point out that Google collects data while you browse my blog, but I think we all know that at this point.

MOISTURISER
Bella Aura Daily Repair Moisturiser

Bella Aura Night Cellular Renewal
My Holy Grail skincare line, see review here.
*Update on why I no longer stand by this brand, even though I still think their products are fantastic here, scroll down to the very end.
DrHauschka Rose Day Cream
Holy Grail prior discovering Bella Aura, but still a Hero in winters due to richness, when the temps really drop. See review here.
Mahalo The Vitality Elixir

Pai Rosehip Bioregenerate Oil

Alteya Certified Organic Nourishing Rose Otto Face Serum
All amazing for different reasons, but I LOVE them equally. Mahalo has a review here, all others are still waiting their turn. After being a face oil fiend for years and years, I had to give them up due to developing dermatitis (which hates oils) but I still add them for winter, when my skin isn't coping very well on it's own in the harsh elements.
Earthwise Beauty Nap In The Meadow

Alteya Organics Rose Otto Regenerating Concentrate
Mahalo Rare Indigo

May Lindstrom Blue Cocoon
Please let me explain why I chose these balms that are both uber expensive – it is purely because I need all the healing help I can get with my dermatitis, which sometimes flares up for no apparent reason, and blue tansy, which is present in both products, seems to be the magic that heals my skin. It is my face after all! While Mahalo Rare Indigo is a firm fave for the last three years (just check my 2017 & 2016 Favourites posts), I wanted to change things up a bit this year and purchased Blue Cocoon, which seems to be equally impressive. Pricy as they are, both jars last a year, which makes me justify the price point for them. I see more blue balms popping here and there, so I intend to try more of them out.
Living Nature Manuka Honey Gel
Mahalo Rare Indigo

May Lindstrom Blue Cocoon

LaVigne Mayan Magic Balm

Uliv Skincare
All seriously the best from what I have tried.
FACE CLEANSER (GEL /CREAM/ LIQUID)
Alteya Certified Organic Rose Otto Face Wash
Dr. Hauschka Soothing Cleansing Milk
Neal's Yard Remedies Wild Rose Beauty Balm
Kimberly Sayer Ultra Light Organic Facial Moisturiser SPF30 – 120ml

Alteya Organic Rose Otto Face Sunscreen SPF25

W3LL People Bio Tint Multi Action Moisturiser SPF30
Kimberly Sayer is what I used for the last four years or so, but it might be overthrown by the next two, which are newer discoveries, but oh-so-impressive. I'll talk about them soon. W3LL People, if you are reading this, come back to EU! I'll campaign to make it happen if I'll need to!
BALM WITH SPF (BEACH BALM & LIP BALM)
l'Odaïtès Pépite de la Palmeraie – Gentle Polyphenol Exfoliator
Neal's Yard Remedies Wild Rose Beauty Balm

followed by a regular cleanser
100% Pure Caffeine Sheet Masks

Isla Apothecary Refine & Radiate Mask

100% Collagen Boost Sheet Mask

Chobs Sheet Masks
Isun Skincare Ormus Myst

Dafna's Personal Skincare Active Mist

Alteya Organics Certified Organic Chamomile Water

Alteya Organics Certified Organic Rose Water
Kathleen Natural Facial Sonic Cleansing Device

Kathleen Natural Facial Ionic Treatment Device
Green Life In Dublin Best Bodycare Products
Natura Siberica Oblepikha & Honey Body Scrub
Kathleen Natural Sensual Rose Bubble Bath and Shower Gel
Hand cream
Neal's Yard Remedies Bee Lovely Hand Cream (am)

Kiss The Moon Love Night Cream for Hands (pm)
Nyr cream is a good all rounder, but Kiss The Moon is a must in winter!
Inner Senses Body Oils

Kathleen Sensual Rose Body & Massage Oil
Green People Sun Lotion Scent Free
Green Life In Dublin Best Haircare
Tabitha James Kraan 4in1 Organic Conditioner Amber Rose
Alchemy Oils Grapefruit Hair Oil

Pure Anada Mineral Foundation

English Mineral Makeup Company Mineral Foundation

Inika Certified Organic Liquid Foundation
All of them are long standing favourites!
I
nika Organic BB Cream Foundation
Ere Perez Cream Concealer
Pure Anada Loose Mineral Foundation

 used a a concealer
Setting Powder
I do not use it because I have dry skin
Inika Peachy Keen

 (loose)

Pure Anada Forever Summer Pressed Blush
Inika Bronzer In Sunkissed
Pure Anada Brow Powders

Alverde Brow Pomade
100 Pure Creamy Long Lasting Liner
Couleur Caramel Liquid Eyeliner
Inika Pressed Mineral Eye Shadow Duo in Golden Oyster
Couleur Caramel Eye Essential Palette Nr1 – Warm
Hurraw, especially Moon Balm
Green Life In Dublin Favourite Products
NATURAL(ISH) NAIL POLISHES
Weleda Ratanhia Mouthwash
Warpaint 100% Natural Teeth Whitener
Ener C vitamin C

Terra Nova Vibrant Synergy

 Terra Nova Living Multinutrient Complex
Terra Nova Probiotic Complex with Prebiotics
Terra Nova Cordyceps
Living Nature Manuka Oil
Pure Chimp Matcha
I hope this was in any way interesting and/or helpful to you, and if it leads to at least one person finding a good product, then my work is done. Please be on the lookout for the reviews of many of these products, and let me know your favourites as well, so I could check them out!
If anyone's interested you can check my 2017 Yearly Favourites here and 2016 ones here.
Lots of Love,
Renata.

Enjoy my content? A  tip into my PayPal Tip Jar -  will get You my eternal gratitude and more awesome green beauty reviews Your way! I weed out all the greenwashing products so You won't have to.