Hi Lovelies,
Welcome back! And welcome if You are new here xo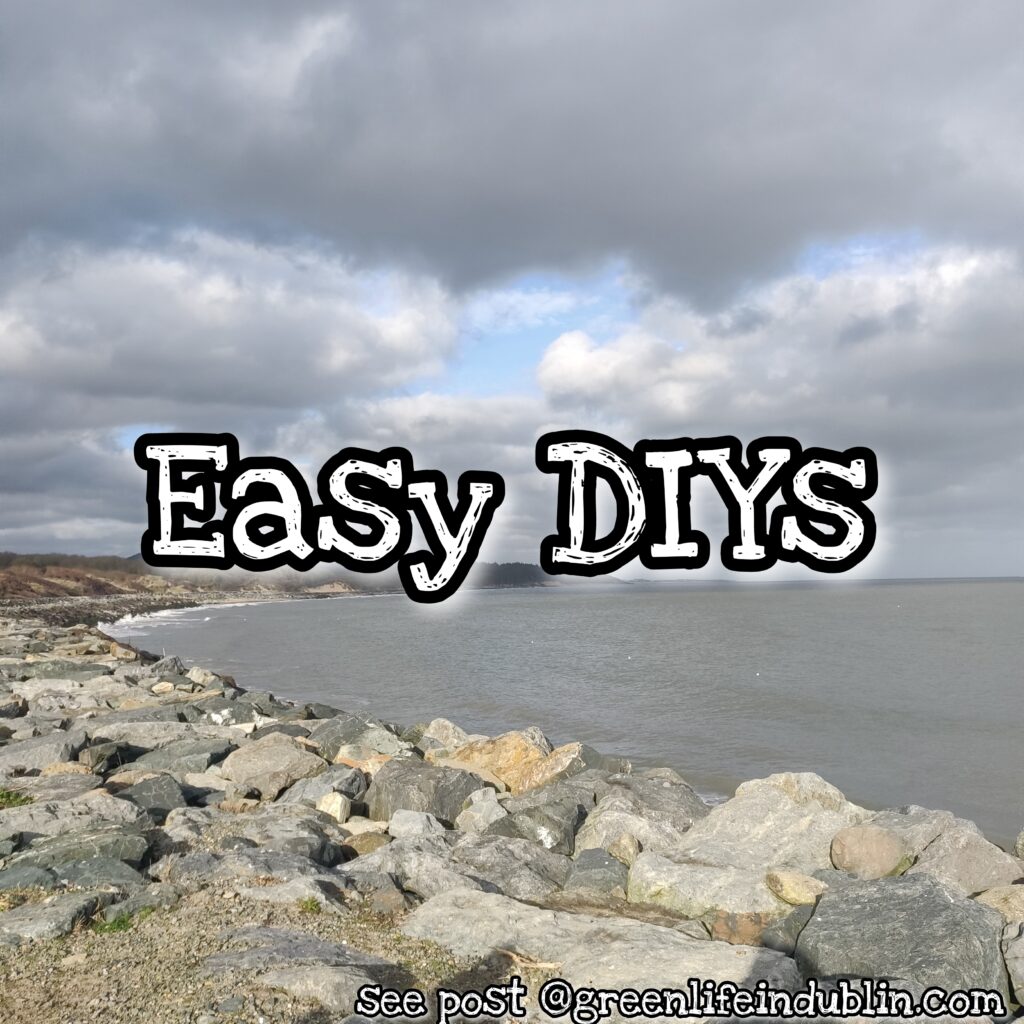 How are all of You, I hope You are well? Today I wanted to share a round up of a dozen or more of DIYs I do – all easy and cheap to do. Interested? Then You are in the right place 🙂
You guys know I love love love a good natural beauty product, right? Blogging about them since 2009 and they still bring me joy. Sometimes I have more products, sometimes less, but lately I have been leaning towards minimizing my stash and DIYing what I can. My philosophy has always been why spend stupid money on something I can make myself. Especially now, with ever increasing postage costs, looming custom fees and cost of living crisis, it makes perfect sense. I love doing DIYs, but only if they are quick, cheap and easy to do. It is very rare for me to purchase a scrub, because I love DIYing them just before I take a shower or a bath. The product has to be exceptionally good if I am to spend money on it. Same with the natural deodorant. It is so easy to do, it takes minutes to do and the product will last You for months, so why spend money unnecessary? Not all of us love making stuff, I get it, but if You leave this post having learned a trick or two, I would be a happy woman.
*I do not DIY anything with water for long term storage, it requires preservatives and knowledge how to formulate correctly. My DIYs with water are for one use only, please keep that in mind.
Let's see what I have been DIYing on and off for years?
I should also add that I think we need way less products than we conditioned to believe. We definitely do not need separate creams for face, neck and chest for example. Do not be afraid of using up Your products creatively too, I often do that, for example if the water/ aloe based serum does not suit my face, I use it for the neck, chest, hands and even scalp. What? It is also living and breathing skin that needs care. You might want to search for post titled "40+ Things I can live without – beauty" to see my thoughts and what I use instead of what.
So without further ado, let's see what I am DIYing?
BODY OIL
I use body oils and butters instead of lotions, my skin prefers it and it helps to keep dermatitis in check. Needless to say I go through a lot of it and it can get quite expensive very fast. While I can't DIY shea butter, I can make body oils out of (still) cheap food grade oils spiked with some things more fancy and/or active. See the post below. There are very few body oils I deem worth splashing out for, I do it from time to time to give myself that spa-at-home experience. But I am happy to use my cheapie most of the time.
How I DIY body oil – easy & affordable – Green Life In Dublin
Magnesium oil
Magnesium oil is one of the things I cannot live without – thanks to this beauty I was able to cure my insomnia, leg cramps and restless legs syndrome. I really feel the difference if I forget to use it for a couple of days. It is available widely in Ireland, but I'd rather DIY it rather than pay 16.99 a bottle every time I need it. I don't always do it though, I love supporting local/ indie brands, that is my biggest vice in life. In this case I aim to DIY 50% of what I use.
 DIY 

DETOX BATH
Twice a month or so I love soaking in the bath, but not with bubbles, I use Epsom salts or magnesium salts instead. Elevated. You will have to go see the post or watch a Youtube video I did on the subject. Again, easy and quick to do, it comes together in a matter of minutes just before the bath. You will rise from the magnesium salts bath like a new person and will sleep like a lady afterwards – that I can promise You!
Don't have these other ingredients I talk about? Don't sweat it, just use Epsom salts and maybe one drop of Your favourite essential oil.
Essential oils perfume
I am enamored with essential oils for a while now & when You collect quite a few of them, You naturally start experimenting with them. I really like using rollers for my DIYs, they are convenient, easy to carry and use and just the right amount for the new experiment(s). 1oml is not that of a loss if it does not work out. I've made essential oils perfume, healing blend (think like Thieves blend that's popular now), hormone balancing blend, calming blend with rose instead of lavender and a few more. Not all of them ended up on the blog, I am still in experiment stages with a few of them. I'll post if they will end up working out.
Healing essential oils blend
This is DIY version of the now famous Thieves/ Shield blend that I made myself at the fraction of the cost. When You look in the ingredients of these type of blends they often have around six ingredients in all them blends. If You are like me and already have a small collection of essential oils already, it is a no brainer to put it together Yourself, all You have to do is look up the dilution charts to make it right. See them on my Pinterest board here. Brownie points if You follow me while You are there 🙂
DIY LIQUID EYELINER
There are a few easy ways to make the eyeliner "happen" even if You don't have one. I talk about it in my "My Little Beauty Hacks" post, see down below. You will need black eye shadow and the angled blush or mascara and the angled brush.
DIY COCONUT OIL SCALP MASK
Coconut oil might not suit me as a skin care, but I use it heavily on my body and scalp. Yes I know that ready made scalp masks exist, but when I peruse the ingredients and see that it is made with a few simple ingredients that I already have at home, what's the point of spending money on yet another product? Coconut oil is soothing and healing to the scalp, but do keep in mind that it might be a bit difficult to wash off, You might need to do it twice. Plan to try it on Your day off perhaps?
MANUKA HONEY FACE MASK – 12 DIFFERENT RECIPES
You might see a theme by now, I love perusing the ingredients of products that pique my interest. Yes, green beauty scene is full of fabulous masks. But oftentimes they are priced at a premium. I noticed they are often manuka honey based with different active ingredients added to it, but manuka honey is fabulous for the skin on it's own too. I talk about 12 variants of these type of masks on my old blog here – I worked really hard on that post. You are most likely to have those ingredients in Your kitchen anyway, so why not enjoy free home spa session from time to time?
Ps. Manuka honey is different than other honeys and I do go into details and the science behind it in that post. But. It is expensive, so substitute with local honey, raw if You can get it, don't sweat it.
For the next portion of DIYs I'm going to send You to my old blog. It might be confusing, to have two blogs, but let me explaindiy a bit. I started out with a free Google Blogger platform and used that for years and years, before it started being difficult in many ways, so I moved to self hosted blog, the one You are on now. But having so much good content on my old blog I decided to leave it online too.
So let's see what DIYs I blogged about there?
✔ DIY Facial Steam
✔ DIY Make Up Brushes Cleaner Spray
✔ DIY Deodorant Recipe (10+ years in use)
✔ How To Make Any Sheet Mask Last 3x Longer (sort of DIY)
✔ DIY Manuka Masks – over 12 recipes
✔ DIY Magnesium Oil
✔ DIY Liquid Eyeliner
✔ Make Up Brushes Sanitiser Spray
✔ Master Multitasker and Lip & Cheeks Multiple
(inspired by iconic Master Mixer by RMS Beauty)
✔ Poor Man's Z-palette & labels
(I was told to correct it to Smart Woman's Z-palette on IG, just loving it)
✔ Monsters Be Gone DIY Spray
✔ DIY Whipped Nourishing Body Butter
✔ Natural After Sun Care and a few DIYs
✔ DIY Deodorant, Lip Balm & Body Oil
✔ Solid Perfume DIY
✔ Scalp Tonic Spray
✔ Lemon Vinegar All Purpose House Cleaner
✔ Felted Soap
✔ A Few DIY Recipes (no pictures)
See them all on my old blog here
That's the wrap for today, thank You for visiting my little corner of internet. I appreciate You spending Your time here. Please let me know if there's anything You are making that's worth sharing? I would love to know!
See all the faves I do spend money on:
See all the products I currently own:
EVERYTHING I OWN
See You here next Tuesday, my usual posting day if not sooner 🙂
Sending LOVE & LIGHT,
Renata.