Hi Lovelies,
Welcome back! And welcome if You are new here xo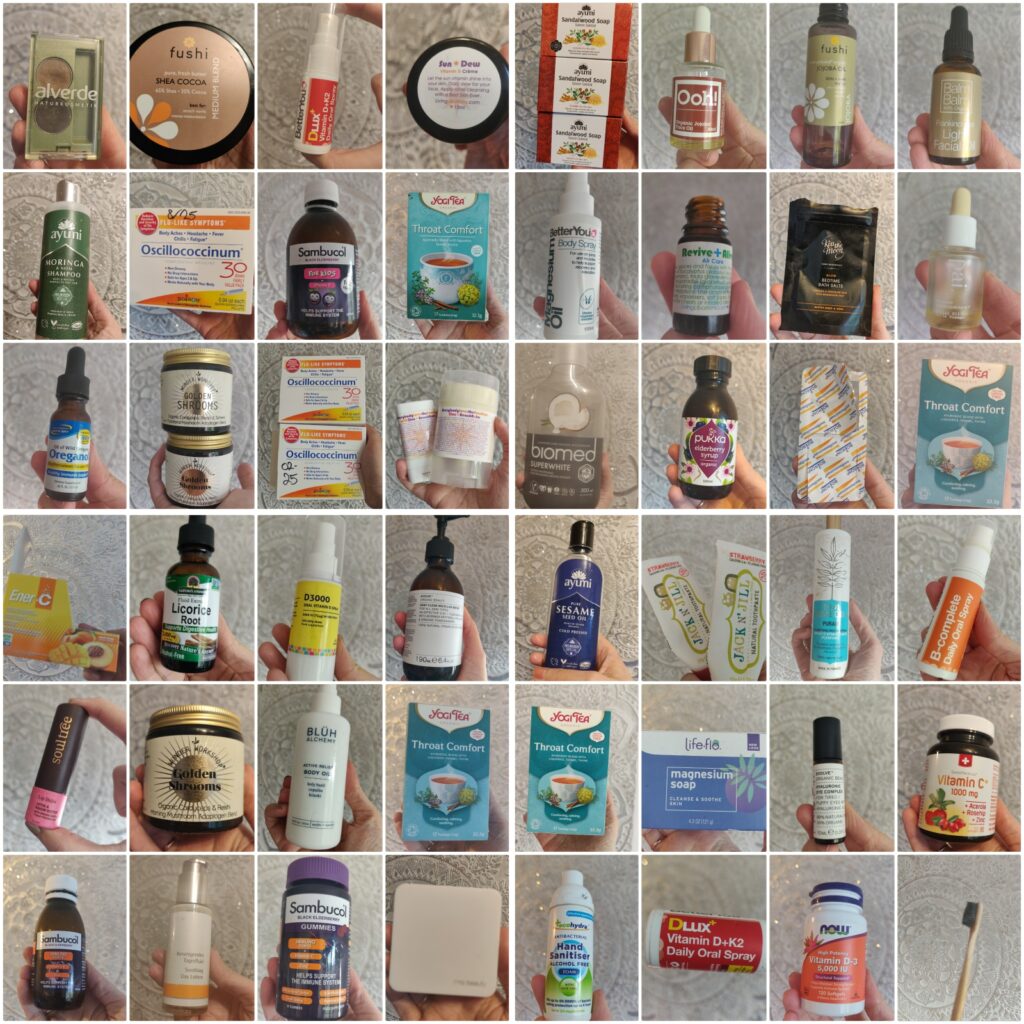 Empties, empties, empties. You either love these posts or You hate them. This is for lovers – I find it is important for me as a blogger to show You that the products I review and use are the same products. I find it is not always the case in the blogosphere, but my aim is to always be honest. Whoever told me that my honesty is what sets me apart from other bloggers – thank You!
This post is also a collaboration with lovely green beauty blogger Natural Beauty With Baby, who is always on point with her empties – with super gorgeous photos to boot!
I am very excited to tell You about Helen from Natural Beauty With Baby– if You haven't seen her blog yet, You have to! I promise You are going to love it. Not only she does a stellar job as a blogger, her gorgeous photos are to die for, she really has talent in this area. She is really kind and supportive and just awesome all around. Did I tell You she has three small kids? If You are mama with small babas, You might want to follow her – she blogs about baby and kids skin care, suncare, recipes, baby led weaning, fertility, pregnancy, breastfeeding, postpartum, parenting resources, book reviews, days out, and more! Everything you need to take good care of your littles.
This year I have decided to blog about empties every quarter rather than monthly, I looked at my posts for the last two years and the empties posts every month looks a bit too repetitive to me. Hope You are OK with that too. I won't be tracking down the costs anymore, but rather focus on using everything up with the aim of cutting down on the amount of the products I own, so I might need to make some harsh decisions to not repurchase good-but-not-amazing products for foreseeable future. Oh, and the customs are another thorny issue with my budget too.
FABULOUS GREEN BEAUTY/WELLNESS PRODUCTS I WILL REPURCHASE
Many & many of these products have reviews, please hit the search box for more in depth posts on them.
Sambucol x3
Nature's Answer Mullein
Nature's Answer Licorice
Yogi Throat Comfort tea x3
Boiron Oscciloccocinum x 3
OreganolP73
Check iHerb for Boiron, Sambucol, Now Foods & more 
Code CDI1500 saves $£€ for Your first order
Ayumi Moringa Neem Shampoo
Love this brand for affordable hair and body care. Sandalwood is my fave range, but my hubs loves this because it helps his "scalpacne".
Ayumi Sandalwood Soap
I love this soap too. Not only I keep some in the bathroom, I also have quite a few in my chest of drawers, the smell keeps bugs away. Plus it makes everything smell gorgeous.
Inika Certified Organic Foundation in Nude
This is what I was using for years now, got a bit bored at one stage, so I tried to replace it with other products. Nothing worked, so I am back to it. Why fix it if it was not broken, right?
EnerC
I love these little sachets of fizzy vitamin C. You get 1000mg a pop an they are so handy to take on the go. I never wan to be without them, especially in winters.
Check Love Lula for Ayumi, Inika, EnerC, Kiss The Moon & more
Wunder Workshop Golden Shrooms latte x 2
My fave shroomy latte with just the right kind of flavour and health benefits aplenty! See review & please know that this is my fave way to ground myself and bring my anxiety way down.
Living Libations Everybody Loves The Sunshine With Zinc Beach Balm
Our sunscreen balm choice for the last few years, I feel I have found my product in a balm form & I can stop my research here. I have review on it, look it up if
SAVE 15% WITH GREENLIFEINDUBLIN15 AT LIVE IN THE LIGHT (UK)
Evolve Organic Beauty Micellar Water
Living Libations Revive + Alive Air Care
Check Dutch Health Store for Evolve, Living Libations & so much more
Fushi Shea Cocoa
The best way to keep my skin happy in winters. This is thicker product, so it needs to be melted between the hands first, but it is well worth the trouble. Saves my body, hands and even face from harsh elements.
Better You magnesium oil
I never want to be without it either. Crucial for relaxation and good night's sleep, I can really feel the difference if I forget to use it for a few days.
GREAT NATURAL ITEMS I WON'T GET FOR NOW DUE TO THE SIZE OF MY STASH/ OTHER
Living Libations Sun Dew Vitamin D Creme
Ayumi Moringa Neem Shampoo
Ayumi Sesame Seed Oil
La Roche Posay SeroZinc
DrHauschka Soothing Face Lotion
Alverde powder brows
Soultree mascara
RMS Beauty Mod palette
Pai Rosehip Bioregenerate Oil
Ooh! Oils Of Heaven organic jojoba oil
Balm Balm Frankincense Light Face Oil
Biomed mouthwash
Kiss The Moon Bath Salts
NATURAL PRODUCTS I WON'T BE GETTING AGAIN
Soultree Lotus & Kokum lip balm
Loved natural ingredients and sustainable packaging, but this did not stay on my lips for any amount of time, so that's a deal breaker for me.
Life-flo Magnesium Soap
Loved the idea of this, hated the soap itself. Your skin absorbs magnesium, so I thought it would be brilliant idea to replace shower gels and soaps with this soap to get double the benefits. Except that the soap itself is terrible – it has these big chunks of magnesium salts that scratch your skin! The ingredients are good, I checked, but having never experienced this soap or the brand before I imagined it to be something entirely different than it is. The scratchy bits are a deal breaker for me, I don't think I will repurchase it, unless they change the ways they make it & finely mill the salts before making it into the soap. I have tried to make it work time and time again, I really did. I thought maybe the scratchy sticking out bits are only on top layer, maybe they will be gone as I used it up. Nope. I put the soap away for my family members to use up and they all said the same thing.
Now, Your turn – what have You guys finished lately? Have You ever budgeted what You are spending on skincare & stuff? Let me know, I want to hear from You.
Sending Love & Light,
Renata.

* disclaimer - PR products and some affiliate links featured, many thanks if You will decide to use them, at no additional cost to you xo
Pictures collaged in random order.