Hi Lovelies,
Welcome back! And welcome if You are new here xoxo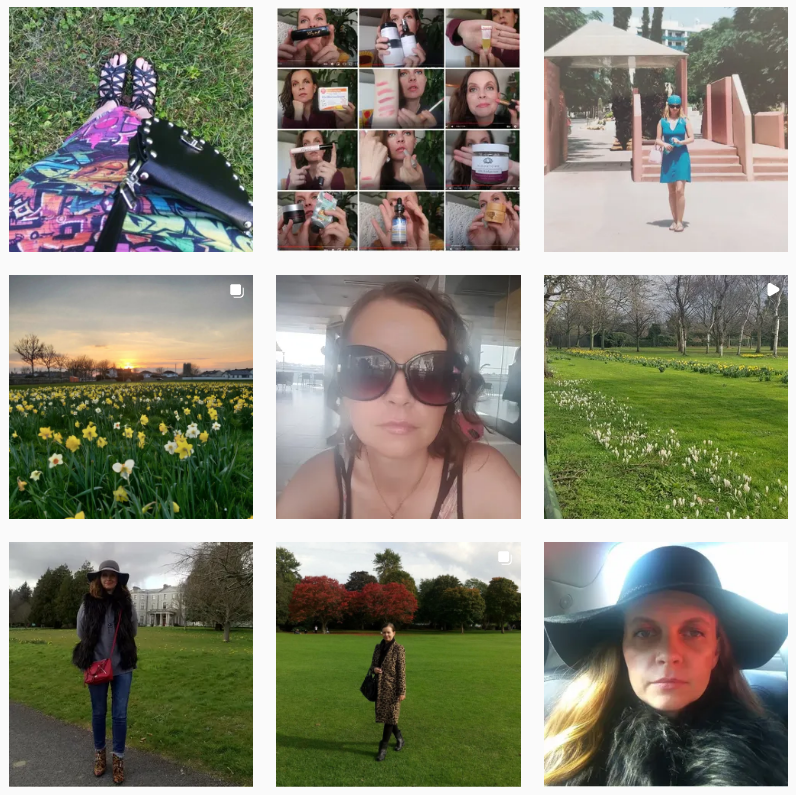 Hope all of You are well? Today I was so inspired by Ethical Influencers seminal on the art of ethical influencing that I have decided to blog my clothing chronicles from now on. One of the things that blew my mind from that workshop was the fact that average Brit is buying 68 pieces of clothing each year – what? And I mean WHAT?? My own philosophy is as far away from fast fashion as You can possibly get. I have realized that I want to share my eco, sustainable and frugal ways way more. I will also out my 2022 clothing budget and buying tales in the open 🙂
Ok, here it goes.
Not too sure if You noticed, but I created all these other pages on IG to talk about other parts and interests in my life. As much as I love green beauty, it is only a part of me – we are never one dimensional, right?
So I have decided to step out of my comfort zone and share my wardrobe and it's secrets with You. It's just that the principles of being as natural, organic, eco and sustainable are so deeply ingrained in me that I oftentimes forget that not everyone thinks this way! But we need to. Fashion industry needs to change it's ways, because it is one of the biggest polluters on Earth. It will not however (because of the big $€£) till it will be forced to change by consumers demand. I could have discussions about it all day long, but both You and me know that we are heading into the right direction and there are loads of good people driving that change to happen. I celebrate all of them!
What I wanted to ask of You however is maybe to buy less? I know, shock horror, right? But do we really need X amount of flowery dresses every spring/ summer? If You can't buy less than maybe look into getting things second hand? Most of the time they are in good condition or with price tags still attached. If You have to have things absolutely new, look for brands for have sustainability and fair trade practices at their core. Bonus points for using organic materials for garments! There are lots of them and they don't always cost big bucks either, You just have to look for them. You won't find them in the main fashion magazines, well, maybe a small mention if they are paid. But Instagram is a great place for it. Last time I checked, hashtag #sustainablefashionbrand coughed up more than 146k posts. A few minutes of research will lead You towards the brands with the hearts in the right place.
In the last two years we all had a chance to look at our lives and the way we run things. I think many of us realized that we don't need majority of the things were were pushed to consume. In many areas, including fashion. When You dig deeper, it is much to do with clever marketing and FOMO push by glossy magazines, perhaps? We are being conditioned that we need constantly need to consume and have to have new clothes every season. But! We can step out if it anytime we wish, so I am inviting You to have a thinking session and maybe start tracking everything You buy? My own breakthrough towards slow fashion came about a decade ago when I started paying attention to the ingredients in everything. Suddenly shopping trips were not exciting anymore – everything that I picked up in the mainstream shops was of man made materials, synthetic fibers. And I did not want that anymore. Well, for most part anyway. I am partial for a good bargain, so if I will find Mint Velvet fake fur vest on sale for 30€ or a floppy wool hat reduced to 1€ – I will snap them up. You can literally see that in the first and third photos. The part that I am forever forgetting to tell people about is that both of them are about 10 years old, they were worn and styled a million different ways. I am not parting with them anytime soon either, they still hold style currency to me. If You take care of the things, they last.  Fashion goes out of style, style does not.
I do not hold myself as a style icon or anything of that sort, nor I am here to preach of how goody two shoes I am. I too look back and cringe at my choices I've made in the past – like the throwback photo with blue combo in the photo on the top right 🙂 All I am saying is that it pays to find Your own style rather than have a million of random pieces that do not go together. Closet full of stull, nothing to wear sounds familiar? Yes, I have been there and I am getting my way out of it intentionally and so can You.
Up until now I never had a set budget for my clothing, nor I planned my purchases in advance except for occasional events or such. But even then I have no problem re-wearing the same LBD over and over again. Add different shoes and accessories and it pops in a different light. I also never worry about it being photographed or shown on FB x amount of times. Maybe it is due to my age, but I do not have any issues about it. We worry way too much about what other people think, not realizing they are too busy thinking about themselves.
So I wanted to invite You to start thinking more about every new purchase You make. Do You really need it? Is it a "need" or a "want"? Will it last years to come? Can You style it 10 different ways? What materials is it made from? Are You absolutely  raring to put it on right now or it is a "meh, it might come in handy" purchase to shop Your bad mood away? If it's the latter, You might find Yourself with a pile of "low mood" buys later on, none of which You particularly like. There's always some emotional issues behind compulsive shopping & it would be for the best if You addressed it and worked on it. Once You will address it and work on it, the buying, the excess clothing and even finances will sort itself out. Finally, think about all that hard earned cash You are spending! Trust me, I have been there! I used to work in the shopping malls, so the temptations were right under my nose every day. I never had any money despite working full time back then, but now that I looked at the bank statements from those years I was horrified to see I swiped my card up to three times daily, always "needing" stuff and inventing excuses after excuses of why I spent the money. There was a huge disconnect and it all came crashing down once I lost my job soon after I went into maternity leave. With no money coming in, I was forced to face the situation cold sober, both in financial terms and the constant "need" to get new stuff. It took a while, but I weaned myself from shopping addiction and found out life still goes on if You never set foot in the shopping malls. Shock horror, I know! Could it be 68-pieces-of-clothing-a-year situation perhaps? Now I think in terms of amount of hours I needed to work to get something and that puts things into perspective immediately. I suddenly realize that moving towards my life goals is way more important than setting myself back with another purchase I did not really need.
Sites like Rent The Runway, Selfridges Rental, By Rotation and Hurr Collective allow you to rent designer pieces for a fraction of the purchase price – useful to know if You need occasion outfits frequently. Not only You will get to wear designer brand (if You are so inclined) but it is so much kinder to the environment too.
All in all, thinking along those lines myself and taking inspired action after listening to "The Joyful Frugalista" by Serina Bird (let me know if You want me to review that book for You!) I am giving myself clothing allowance of 600€ per year. I think it is totally doable. Practically all of my clothes come from charity shops, car boot sales and TKMaxx with the odd splurges at outlet villages or sale racks. I draw the line of getting new undergarments and shoes. I tried to think of how many new clothes I got in the last two years and I can remember only five of them, so I am guessing it could be about 10. I also would like to point out that it is not by choice I have to be frugal, it is a necessity of life living in one of the most expensive cities in the world & working just 10h a week due to personal circumstances. If You have hang ups about buying second hand, just try it and soon You will realize it is not as bad as You thought. Even big brands retailers now have "preloved" sections on their websites. TKMaxx is another gem where all the clothes are sourced from brands/ shops from last season or last year, so they all are clothes saved from landfills too. A win-win situation too if You ask me.
I always loved thrifting, ever since the high school. See my thrift haul post from 2016 on my old blog here. I still have majority of those pieces!
Let's see my full lowdown on my clothing purchases this year so far? (January – March)
| | | | |
| --- | --- | --- | --- |
| Item bought | Came from | Price | Total |
| 4 x strappy tops | M&S | 16.5 | |
| Stripy jumper with specks | M&S | 28 | |
| Colourful blanket scarf | carboot sale | 1 | |
| Peacock blue Regatta fleece | Regatta | 15 | |
| Kew merino wool jumper w pockets | charity shop | 7.5 | |
| Brown leather belt with eyelets | charity shop | 3 | |
| "Mary Poppins" shopper tote | charity shop | 3 | |
| Mac | charity shop | 12 | 86 |
So this is it for today, I hope You enjoyed this. Thanks for spending Your time with me. Please tell me Your thoughts? Where do You fall on fashion spectrum? Spender? Saver?
If You wan to, please follow me at:
GREEN LIFE IN DUBLIN COOKS
GREEN LIFE IN DUBLIN READS
GREENLIFE IN DUBLIN PLANS
GREEN LIFE IN DUBLIN CRAFTS
GREEN LIFE IN DUBLIN DIYS
GREEN LIFE IN DUBLIN WEARS
Sending LOVE & LIGHT.
Renata.