Hi Lovelies,
Welcome back! And welcome if You are new here xo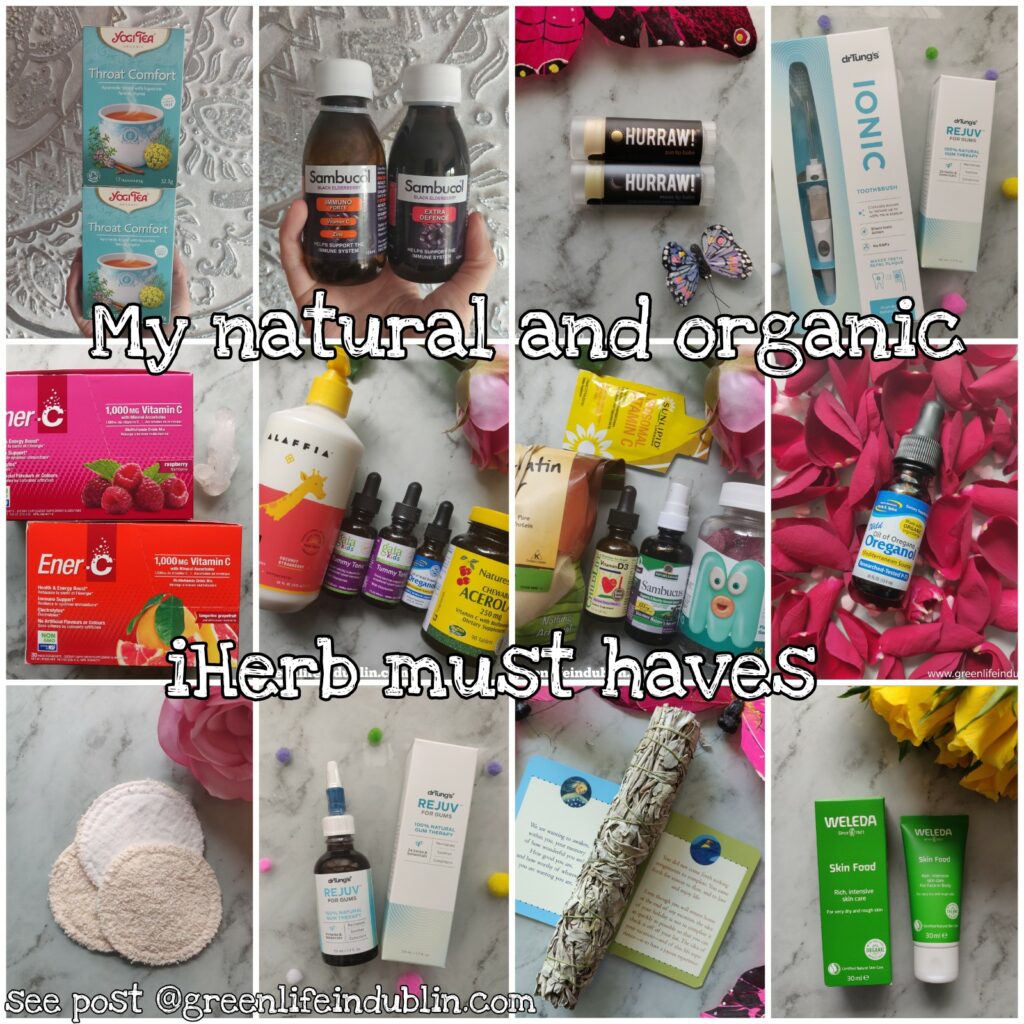 How are You guys, I hope You are well! I get asked over and over again what are products on iHerb I recommend, so this post is for You guys. By the way, watch the sales, because you can get deals so sweet You won't be able to resist – on top of their low prices to begin with. My code CDI1500 will give You additional savings if it is Your first order.
Before I will launch into my list of recommendations, I want You to know a couple of things - You need to read the ingredients like a hawk, this is one online place where truly natural products are displayed next to greenwashing ones. Next, my code earns me a small commission, but we all know how (most of) bloggers roll, including me - this aids me to continue to bring You good content, although I am yet to earn any good money via my blog. Third and last, this is US website, so any of us ordering from the outside of it are risking custom fees that most often than not are hefty, but I will tell You how to minimize the risk of it at the end of the post.
So, without further ado and in random order, here are the products I would recommend. I added 55 things to my cart, but I won't be rambling on forever here, I will include brands instead of individual products, because I have used and loved them.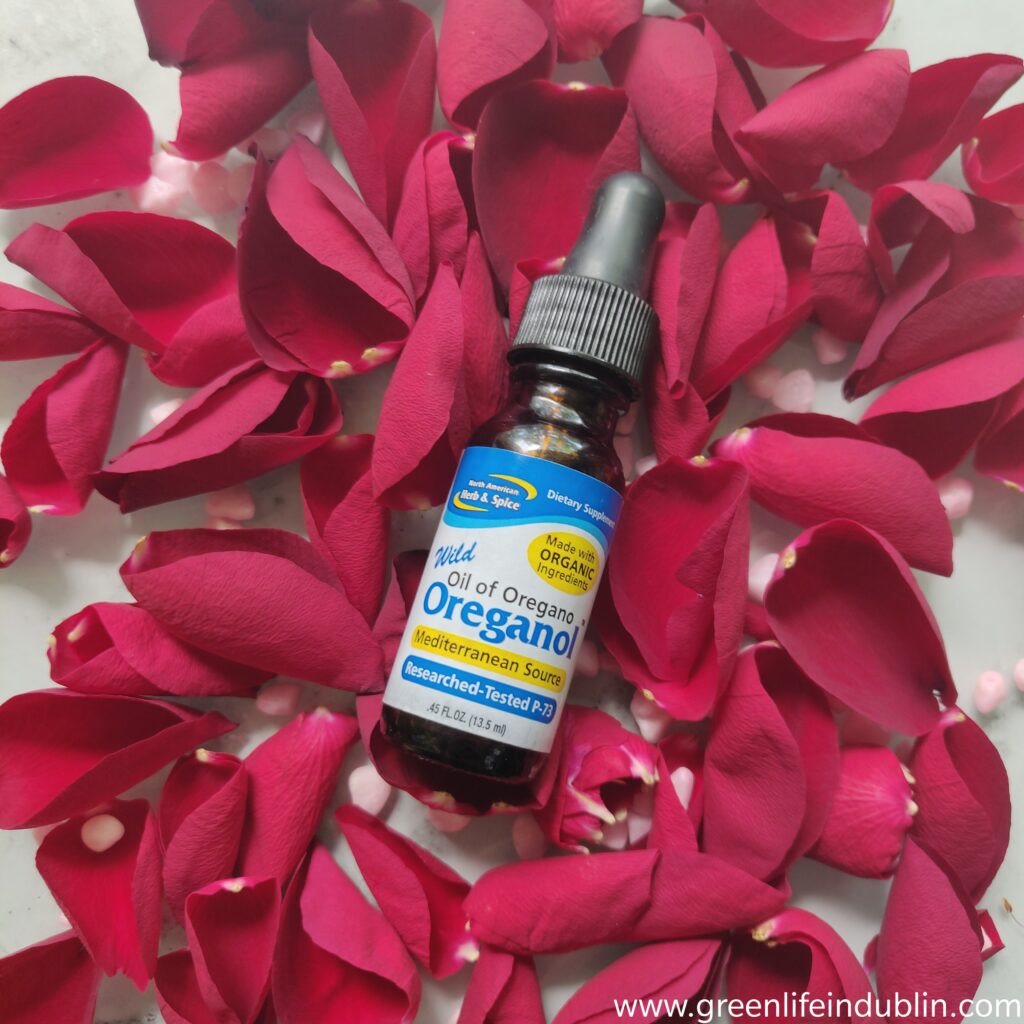 North American Herb & Spice, Oreganol P-73
This is one of the main reasons I started shopping at iHerb – it is around 10€ cheaper than it is here in Ireland and is so much easier to get. This little beauty should be in every household on the planet – it is natural anti-everything, antibacterial antiviral, anti fungal and so much more. The information about it has gotten very much suppressed in the last five years, but hear me out – I or my family hasn't gotten antibiotics since I discovered this! Do Your own research and come thank me later 🙂  
boiron – homeopathic remedies
Another strong reason I started shopping at iHerb – I use this brand homeopathic remedies, namely Oscollococinnum & Coryzalia, for the last ten years. Both of them work without a fail for my family, but since they aren't available in Ireland or UK, I had such trouble sourcing it from my home country. Packages got lost, relatives got wrong or too little of stuff I needed – you name it, I had it go wrong. No more of that, I can get it easily now. 
My First iHerb Order – Natural Health & Homeopathic Remedies
sambucol
Constant winter companion for decades in our house, say no more! It helps You not to get sick or shorter the duration 2-3 times if You do end up getting the flu. This is so much cheaper on iHerb too.
childlife vitamin D
This tastes like candy, so I can get it into my kids easily. Specifically made for kids, with nearly 19500 positive reviews, ranked nr2 in three categories aimed for children? I'll take that! I recently got this brand's liquid vitamin C, as I struggle with vitamin C with my kids, they won't take any brand or form any than gummies, which I worry has more sugar than goodness. I will keep You posted. I want to explore the brand further too.
Yogi tea
My forever love is Throat Comfort – You can see it in every Empties post ever – but all the others are also delicious. And organic. I approve! Check here to see my tea & other drinks list 🙂 Who else is a fan of tea?
More iHerb orders – OreganolP73, Gaia Herbs, Alaffia, Nature's Answer & More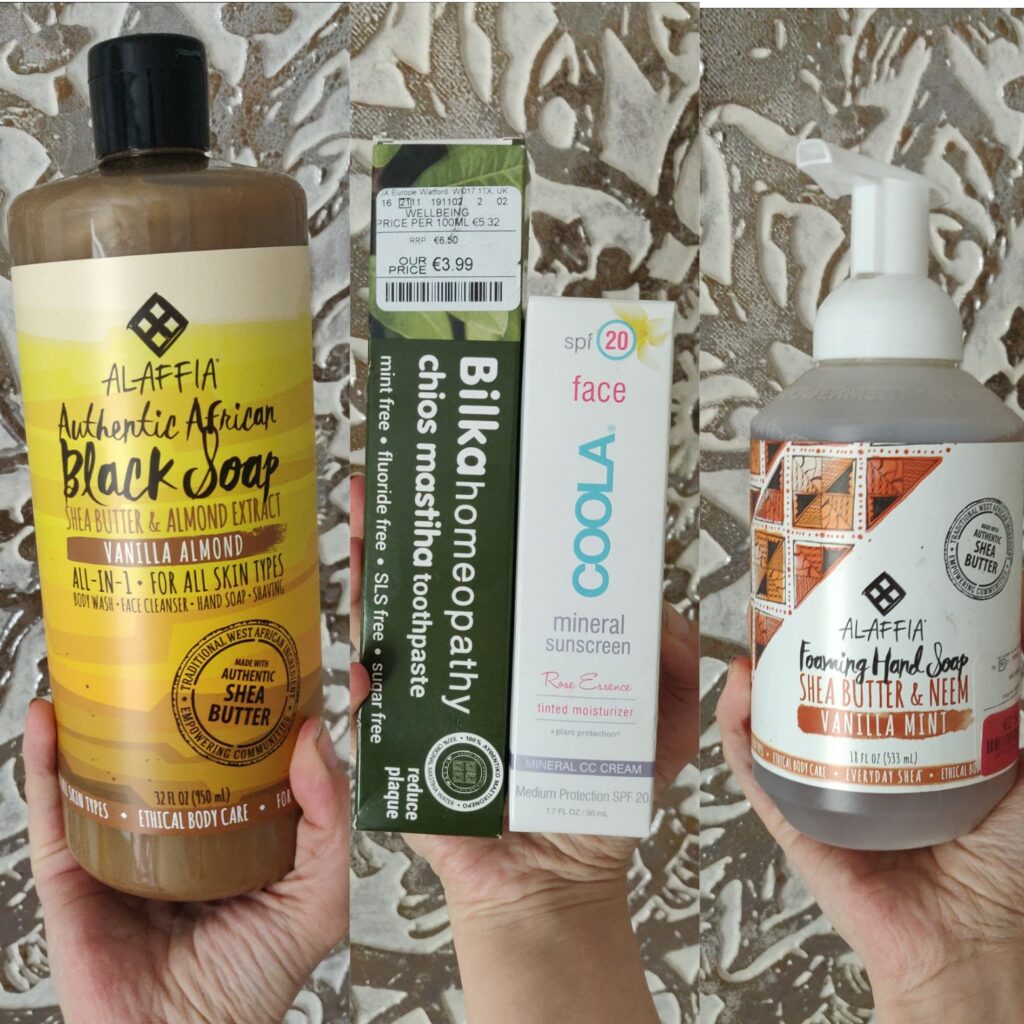 Alaffia or Everyday coconut body and hair care
Nice affordable natural range, I have loved their products for years. They are available from time to time at TKMaxx, but I was very glad to discover them at iHerb. Restoked my beloved Coconut Strawberry Hair & Body Lotion straight away. See it featured as one of my Best 2020 Products here:
2020 Best Series – Natural & Organic Hair & Body – Green Life In Dublin
Now Foods 
They have everrrrryyything, from foods to products to supplements, I can't even begin! Their vitamin D deserves extra mention – 1000iu per drop! What? Where this has been all my life??
a vogel
Molkosan® is made from fresh whey by a special lactofermentation (using lactobacillus bacteria), concentration and pasteurization process. Molkosan® is renowned for its many traditional uses.
om mushrooms
A brand of organic medicinal mushrooms I have used for years, so I can confidently recommend them. Still open to other options though? What? A blogger in me needs to know 🙂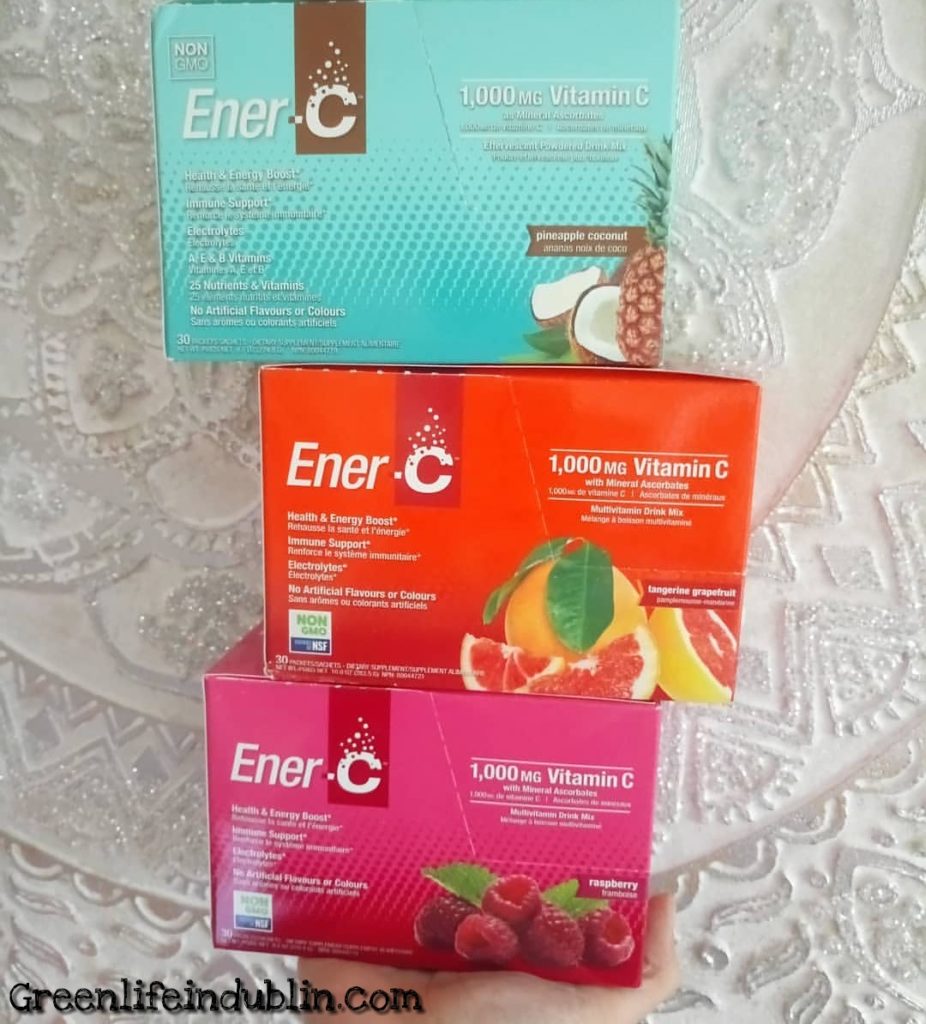 ener c & ester c
Fizzy vitamins for those who can't do pills. I am not perfect. Lots of versions of liposomal C available, all at least 50% cheaper than here.
Nordic Natural DHA
The only fish oil my kids would take, so it is a recommendation from me!
Nature's Plus

Nature's Plus is a brand we are currently trying loads of stuff from – Magnesium chewables, Immunity Booster chewables, acerola C, Olive Leaf Extract, Source of Life liquid & more. All bought with my own moolah, no less!
SOLGAR
A brand I have used for more than a decade, enough said
Olive Leaf Extract
Another natural antibiotic/ immune system booster thing like Oreganol P73, both work wonders in winter but taste nasty, not going to lie
Manuka Health Manuka toothpaste
jack n jill toothpaste for kids
DR THUNGS for ionic toothbrushes & dental care
Manuka Health & Manuka Doctor manuka honey
I am familiar with both brands, have been using them for years! Both so much cheaper than in health shops here, don't ever know why. If You still don't want to shell out for a real manuka honey, hear this – Manuka Honey is the most unique and powerful form of honey on the planet.  It's exclusive to New Zealand, created by bees who pollinate the Manuka Bush. But what makes Manuka that much better than your average honey?  It's all in the nutrient composition.
Manuka honey is known as 'active' honey; it has natural antibacterial qualities and proven health benefits. It's made by bees foraging from the New Zealand Manuka (tea tree) bush. Look for the Unique Manuka Factor (UMF) rating on the jar – the higher the rating, the greater the antibacterial activity. Scientists say it can help ease ulcers and an upset stomach, prevent gum disease, boost your immunity by fighting bacterial infections, and ease skin conditions.
Related – see my 12+ manuka masks DIYs
https://greenlifeindublin.blogspot.com/2017/10/diy-manuka-honey-masks-over-12-recipes.html
Ricola herbal sweets & throat pastiles
I find they work and I stockpile them prior to every winter. Preparedness is a key for me.

Sukin
One of the many natural brands available widely, including iHerb. Their skincare hasn't worked out for me, but them again, not everyone has super sensitive skin, eh? Their hair care is lovely though.
sibu beauty
Really nice surprise for me, I love love love sea buckthorn skincare products! I once snatched to whole range in TKMaxx and cried crocodile tears once I ran out – because TKMaxx almost never does repeats when it comes to natural products. What a pleasant surprise for me!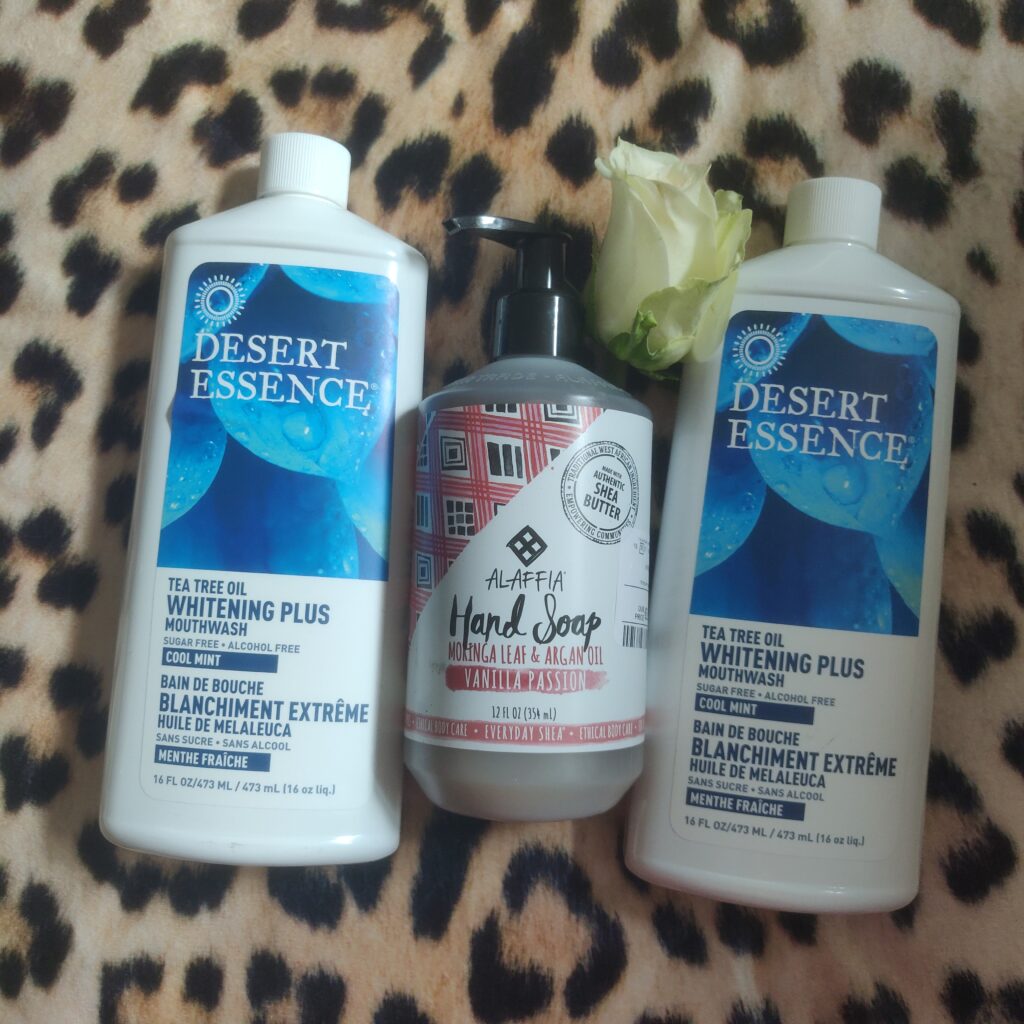 desert essence
Another brand that I purchased one product in TKMaxx many blue moons ago and was never able to find it since. Their shampoos and conditioners are recommended by every American blogger/ vlogger ever, must be a good thing? I am going to find out!
hurraw
Another love of mine, forever and ever. In the case You haven't tried, I highly suggest that You do. I love love love their Night Balm, which has a bit of different texture than the rest of them and will give you smooth lips – guaranteed!
Related – my beloved lip care products:
https://www.greenlifeindublin.com/2020/02/my-favourite-natural-organic-lip-balms-that-stay-on-the-lips/

badger company
Old school natural products that work, no questions about it. Balms and sunscreens aplenty.
nubian heritage
Another classic natural brand that has been on the green beauty scene for a decade if not more.
AUROMERE 
Ayurvedic brand with natural ingredients, I have used their soaps and toothpastes, time to explore more?
Deep Steep
Another affordable brand I am familiar with, but I don't see it in any shops around me. I really want their dry body oil and body spray with vanilla now, just need to invent a perfect excuse to get it. Finger slip sounds good? I think it sounds good 🙂
Bach Original Flower remedies
Iconic brand and products, I do not think this needs any introduction.
Himalayan Institute Chyawanprash
This is an immune system booster with honey and lots of herbs in it. It is called a spicy jam in my house and while it is acquired taste, it works and I always stock up in winters. This originates from India if I am not mistaken, so I suggest going for Asian brands if possible – they usually have more herbs in the ingredients and cost much less. This has 36 ingredients in the list and costs less than a tenner for 500g. Perfect for me! For comparison, my local health shop also sells it, 15eu for 200g – with 15 ingredients. There You go.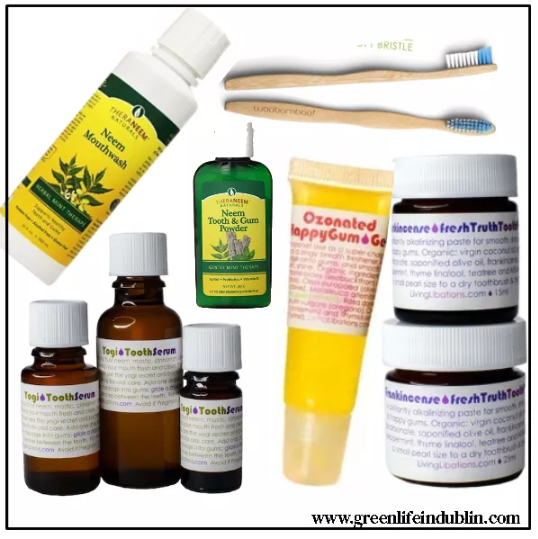 Organix South, TheraNeem Naturals
Ecotools for make up brushes and exfoliating gloves
Loved and used their make up brushes for years! Exfoliating gloves and dry brushing brush live in my shower too.
real techniques
Same as Ecotools, have been a fan of them since their launch – and still have brushes from their first ever collection!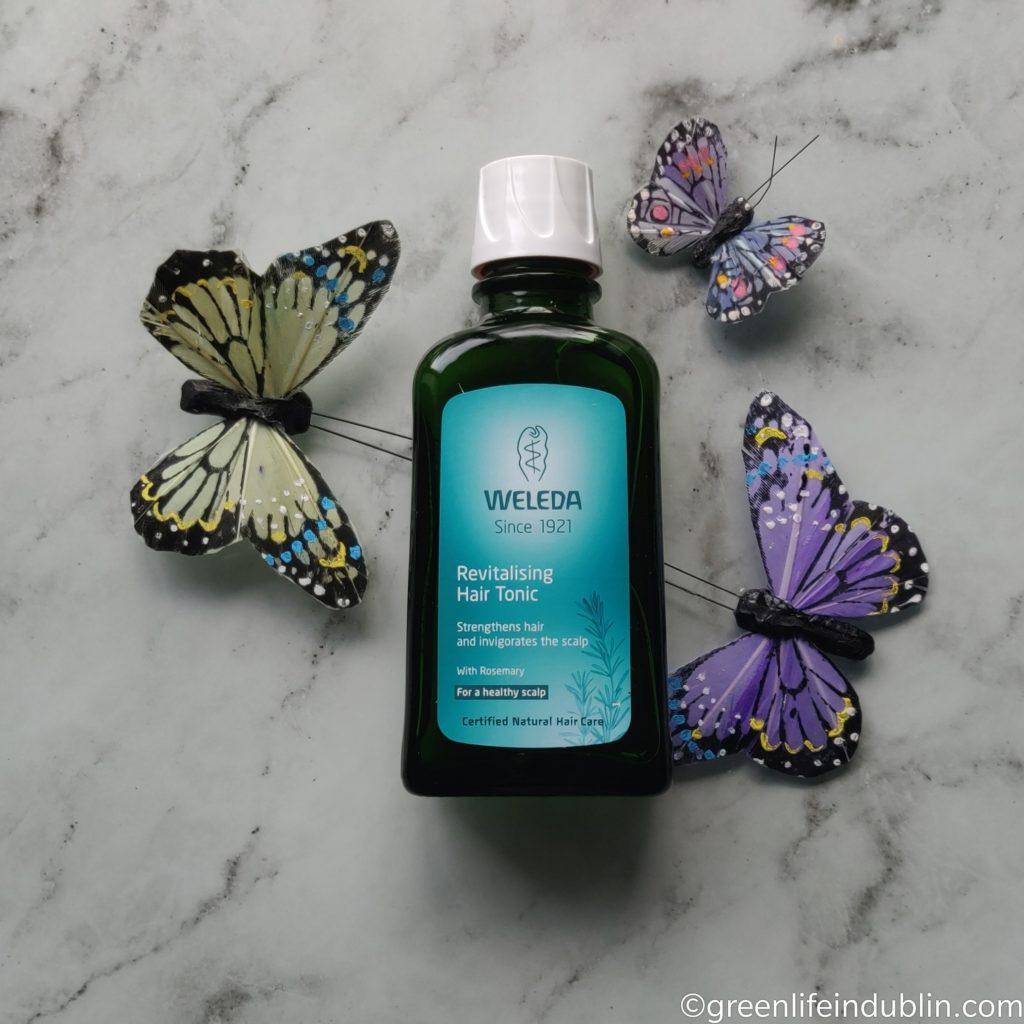 Weleda +
Trilogy +
Pacifica
Three more suggestions for natural products, I have used and loved their products over the years.
 If You are not a purist or care what parent company owns what, You might want to check out
Pukka teas and supplements
& Schmidt's deodorant
Loved their products till they sold out to conglomerates and saddened me to no end. Just throwing it out there for non purists. 
So that's my list for now, I might have missed a thing or a brand or two, but I wow to keep this list updated! 
If I were living in America and custom fees were not something I needed to take into a consideration, I would be getting everything from them – including groceries like KIND bars, organic miso and tamari, Bob's Red Mill gluten free everything, Coconut Merchant everything and so on and so forth. Oh, how I envy You my American sisters, You have it so good and don't even know it 🙂
So, now for my tips on how to avoid dreaded custom fees – I suggest shopping small instead of doing one big order. Even though I always  choose option with pre-paid in custom fees upfront, the small print says Your package can still incur extra custom fees if stopped at customs in Your country. It never happened to me so far and touch wood it never will. Custom fees differ from country to country, but it is never nice to get them, so it is best to shop small to avoid them. 
Rewards code CDI1500 saves €$£ for Your first order
So that's it for now, Your turn! Please let me know Your iHerb staples, so I could check them out and add them to my cart 🙂 Let me follow up with my iHerb wishlist post too, which is going to be epic too. I don't do things by halves, I thought You know that about me 🙂
Oooh, I just remember something - yesterday I created my buymeacoffee.com/GreenLifeDublin page, where fans can support creators, not algorithms. If You will decide to use this option, I thank You from my heart in advance!
*This post is not sponsored and all the products mentioned have been bought with my own money.
Thanks for reading, I really appreciate You taking time of Your day to visit my little corner of internet.
Sending Love & Light,
Renata.