Hello Lovelies,
Welcome back! And welcome if You are new here xoxo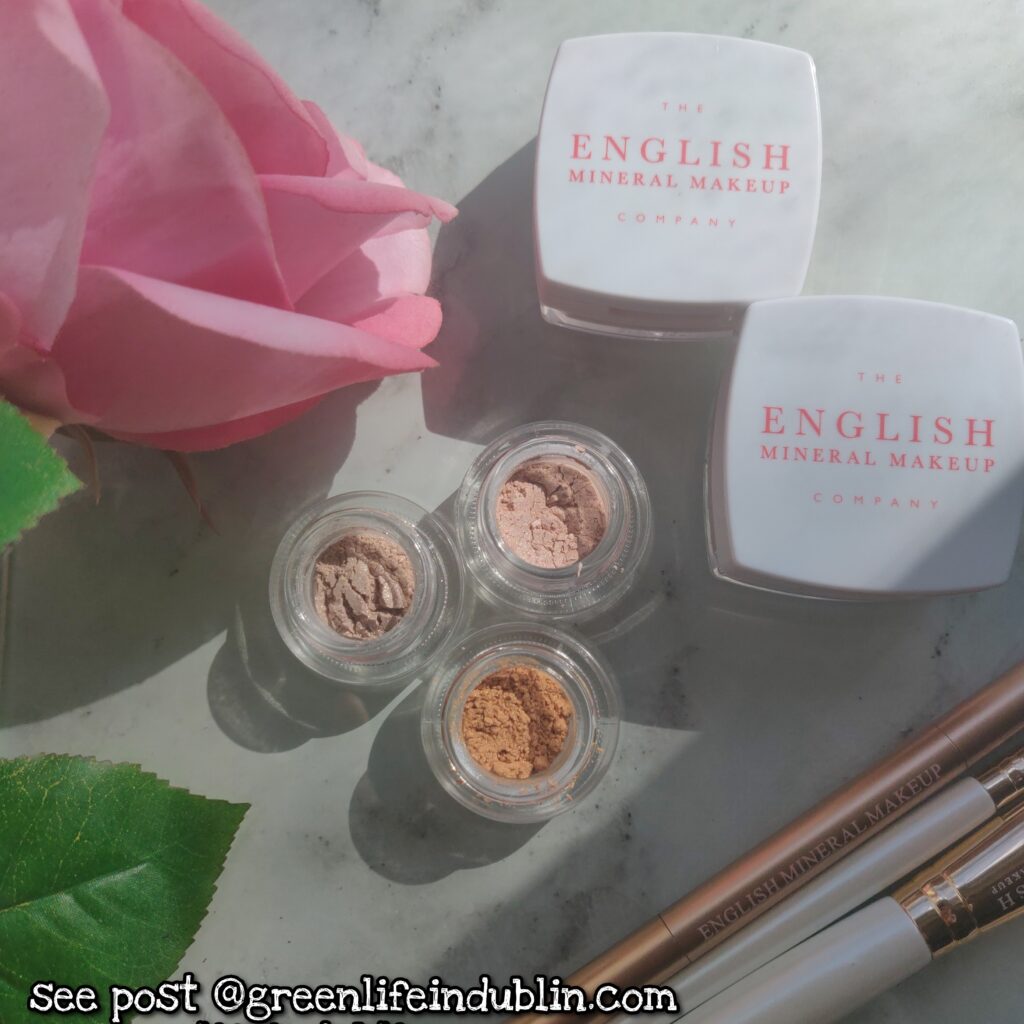 How are all of You, I hope You are well? Today I am coming at You with swatches and first impressions review of more products from a brand I absolutely adore – please step forward English Mineral Make Up Company & their new(ish) release Eye Pigment Collections. Short video showcasing them & 10% discount at the end of the post. Let's get started? I thought You would never ask 🙂
*post features PR products, but the opinions are entirely my own and unbiased. Post not sponsored, link not affiliated & I do not make money from it. The discount is for my followers.
What do You say when the brand You adore asks You if You would like to try more products? You say "yes please"! That's how this gorgeous Eye Pigments Collection in Naturals ended up in my life. I absolutely love the brand since 2015, ever since they launched and I tried their mineral foundation. Fell in love there and then & the rest is history. I already reviewed the brand, so no need to do a back check – I already know that brand has the heart in the right place and is using only the best natural ingredients. See more in the review below.
English Mineral Make Up Review & Swatches – Ad – Green Life In Dublin
Let's see what the brand says about the Eye Pigments Collection?
"6 colour co-ordinated collections to choose from. Together these will help you to create a full look, or enjoy them individually.
Highly pigmented, pure mineral eye shadow pigments, super easy to apply delivering eye-mazing colour.  Pure & loose with no binders, preservatives or nasties.
Alaskan Sky: Night Sky – Storm Grey – Cloud Silver
The Naturals Collection: Brides Nude – Soft Mushroom – Soft Golden Sand
Tuscan Dream: Apricot Flower – Pretti Please – Sunlit
Warm Smoky Eye: Sunlit – Soft Golden Sand – Aubergine Chocolate
Cool Smokey Eye: Seashell – Storm Grey – Summer rain
Gentle Smokey Eye: Natural Angel Eye – Soft Mushroom – Smoked Diva
Intermixable, our eye pigments can be soft and subtle or you can build your colour up to intensify.
You can also use a light pigment to brighten the inner corners of your eyes or highlight under the brow bone, both will make your eyes appear larger.
Foiling your pigments: Add a little water to create extra intensity. Allow to dry, then buff with a soft fluffy brush to smooth feather and blend.
EYELINER: Pigments work extremely well as a liquid eyeliner, especially when you need a custom shade. To make eyeliner from pigments, you'll need to foil them first, then simply line your lids as usual with a Liner Brush.
Pro Tip: You can also apply your foiled pigment all over the lid for an intense metallic look."
£32. 3 x 3g
Vegan and tested on the most sensitive of humans.
---
As I mentioned, I chose Naturals collection, so let me show You a little video:
Now for the still photo: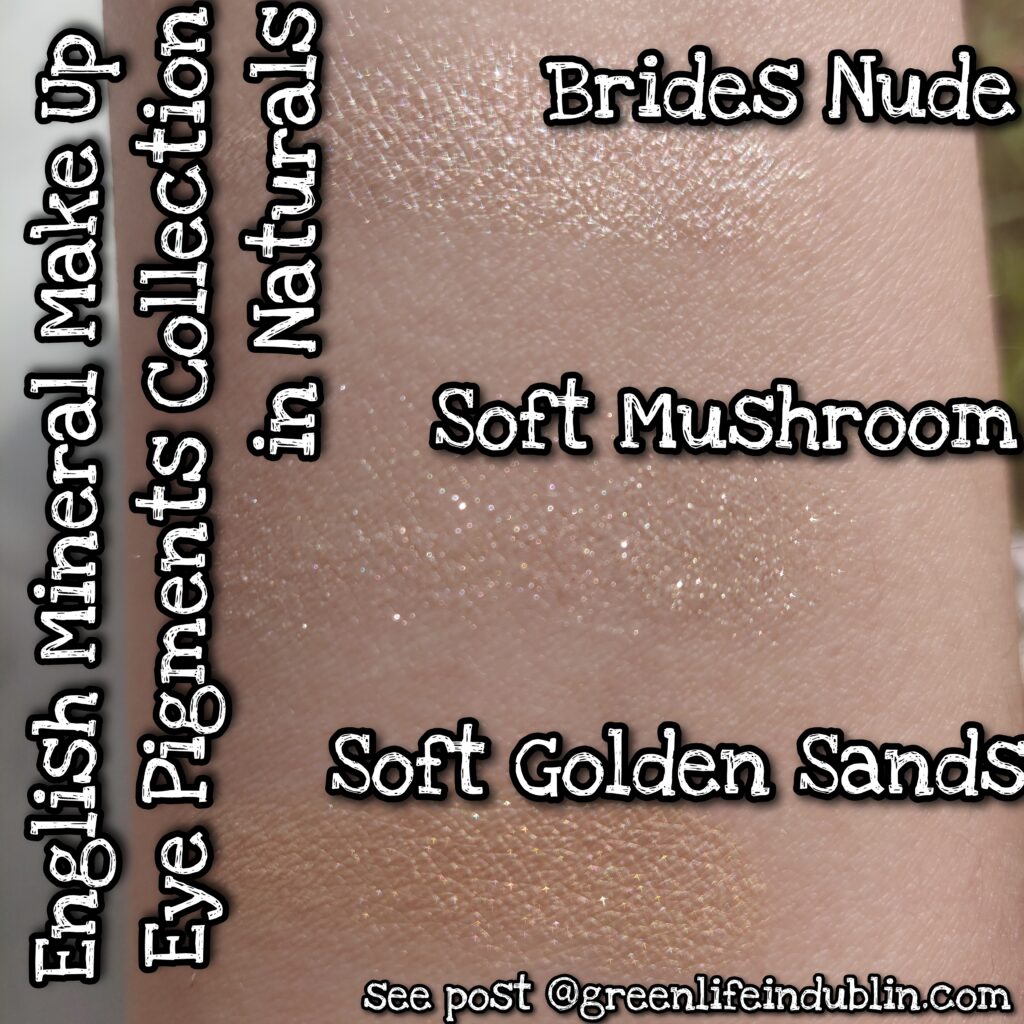 My first impressions of them:
I love them! If You love shimmery pigments, this might be the product for You. Seeing how gorgeous the colours are in real life, I now want more. They come housed in cutest metal and glass jars & You can get them in sets of three or individually. Easy to use and blend, they look beautiful when applied dry, but really shine when applied wet ("foiled"). I had plans to make a make up look with them, but the few times I did it, I can't bring myself to post selfies – Your girl is tiired! Maybe one day, for now You get the crop photo of my eyes. They also kindly sent me Eyebrow pencil in Dark Grey – it might be the stuff of my dreams! It is on the grey/ashy side, which I really need. Not too long ago I was saying in one of my posts that green beauty brands do not make ashy toned brow products, so it is like an answer to my prayers. I will have to keep You updated on this, on the formula and wearability, also ease of use, but for now, the first impressions are great! It is really ashy, which I really wanted, but it also might be a tad too dark for me. I am also wearing it in the photo below. What do You think? Too dark? Just right? By the way, I love the triangle shape of the pencil itself, super easy to use. Jeanette and Grace, if You are reading this, please make Light Grey if You can and I will be Your forever girl 🙂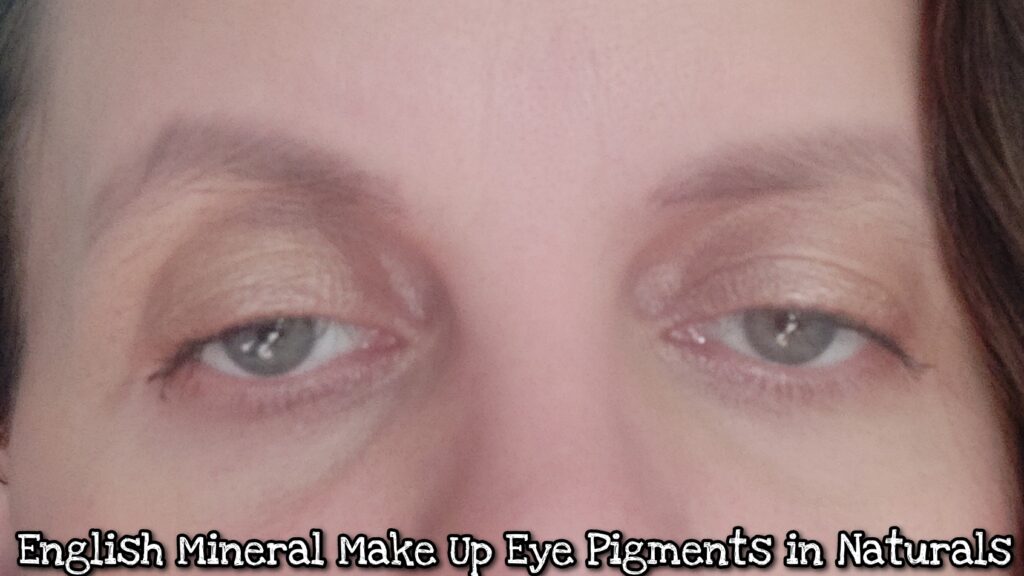 So that's it for today, thanks for spending Your time with me!
Code GREENLIFE10 saves You 10%
Have You tried these Eye Pigments? Any other products from English Mineral Make Up? What are Your favourites?
Tata for now.
Sending LOVE & LIGHT,
Renata.