Hi Lovelies,
Welcome back! And welcome if You are new here xoxo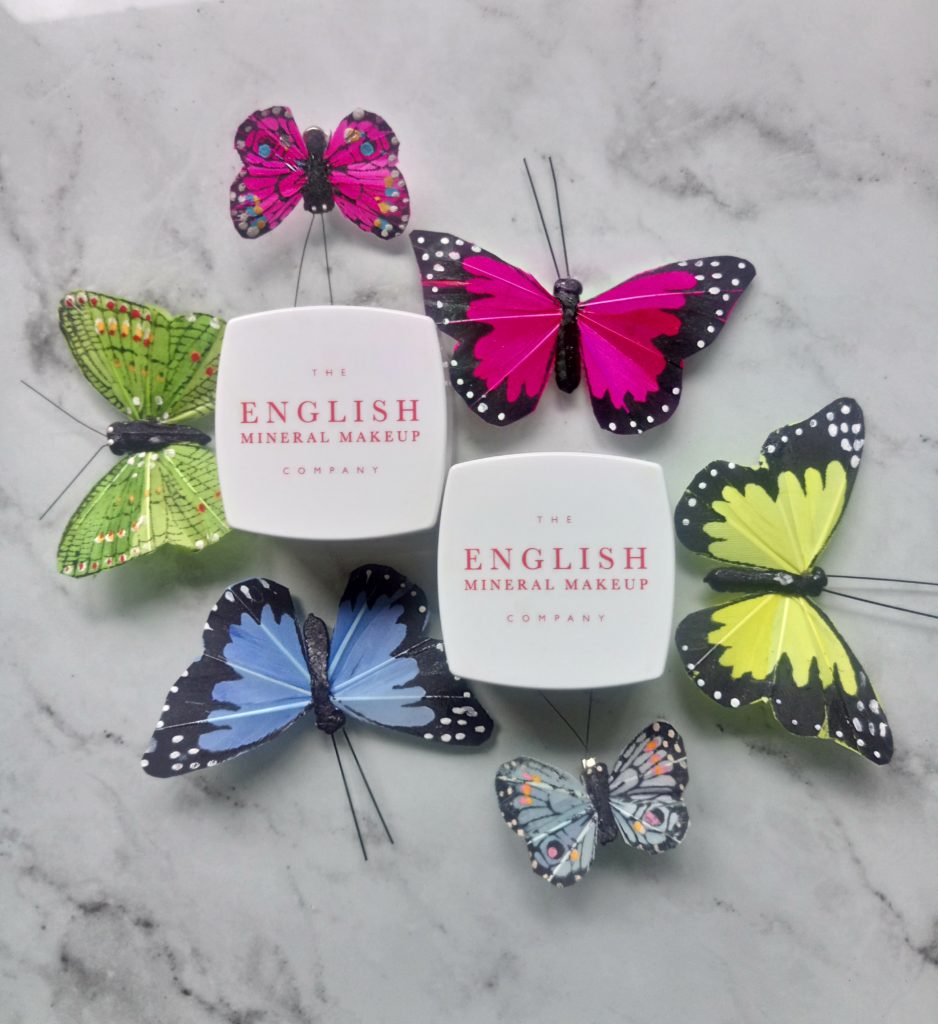 How are all of You, I hope You are well? Today I am coming at You with another Friday Fave – please step forward English Mineral Make Up Company! Loved the brand for years, the foundation never left my Yearly Faves & All The Time Favourites list since 2015 – coming from a beauty blogger that's saying something!
#greenlifeindublinloves #fridayfavourites goes to a brand that I should talk about way more often – please step forward English Mineral Make Up 💞 Natural Mineral Make Up made of 100% pure high quality minerals that are milled very finely and have short ingredients list. The products are non-irritating, cruelty free and vegan friendly (check products descriptions to be sure). What I love about them the most of the coverage I am getting from the foundation, one layer of this offers the same amount of coverage I get from seven (!) layers of other brands foundations. Yet it is leaving my skin soft, silky and never cakey. You might know I have dermatitis (on my face, no less!) and it is one of very few brands I know I can rely on even on my worst days. I also happen to have the most sensitive skin and yet it never irritated it. The products do not contain bismuth oxycloride (which is known irritant found in common mineral foundations), talc, synthetic fragrances, parabens or mineral oils. I have followed the brand since their launch & I am happy to see them doing well and expanding the range to include stuff like vegan mascara, vegan lip balms called lip massive moisture drench, lots of shades of mineral blush,  radiance base serum, eyebrow pencil and more. The packaging is well worth mention, it is gift worthy on its own, no wrapping or gift bags needed. The vegan make up brushes quickly became one of my favorites, they are so soft and good quality. You can get samples of everything to try and decide if it's for You, but I am sure You would like the products as much as I do. I have reviewed the brand not too long ago, please head to
English Mineral Make Up Review & Swatches – Ad – Green Life In Dublin
In the post I go into way more details and offer swatches of all (almost all?) their blushes. You can get a virtual one to one consultation and advise for colour matching, which I like a lot. The various sets would make perfect gifts for any occasion!
I have plans to review a few of the products in their own right, as well as feature them in my upcoming Spring Faves post, so keep Your eyes peeled for that. One day when I will be feeling brave for a selfie, I will make a make up look post too 🙂 Now I have enough products to do this, plus I am really keen to play with their Eye Pigments, which they kindly sent. I have Naturals Collection, which consists of Brides Nude – Soft Mushroom – Soft Golden Sand. Eyebrow pencil in Dark Grey might be the stuff of my dreams! It is really on the grey/ashy side, which I really need. Not too long ago I was saying in one of my posts that green beauty brands do not make ashy toned brow products, so it is like an answer to my prayers. I will have to keep You updated on this, on the formula and wearability, also ease of use, but for now, the first impressions are great! It is really ashy, which I really wanted, but it also might be a tad too dark for me. Jeanette and Grace, if You are reading this, please make Light Grey if You can and I will be Your forever girl 🙂
That's all for today, short and sweet. I am truly glad I discovered this mineral make up company, it truly stands out from the rest in my opinion.
Your turn! Have You tried English Mineral Make Up? What are Your favourite products? What would You like to try?
Check out my favourite online shops:
The Dutch Health Store
for Living Libations, essential oils, magnesium & so much more
Live In The Light
 code GREENLIFEINDUBLIN15 saves You 15%
for Living Libations, Wunder Workshop & so much more
Living Libations
Pure Anada
Fushi Wellbeing
iHerb 
code CDI1500 saves $£€
Thanks for reading! I really appreciate You taking the time to come to my little corner of internet.
Please let me know Your best products so I can check them out.
Sending LOVE & LIGHT,
Renata.