Hi Lovelies,
Welcome back! And welcome if You are new here xo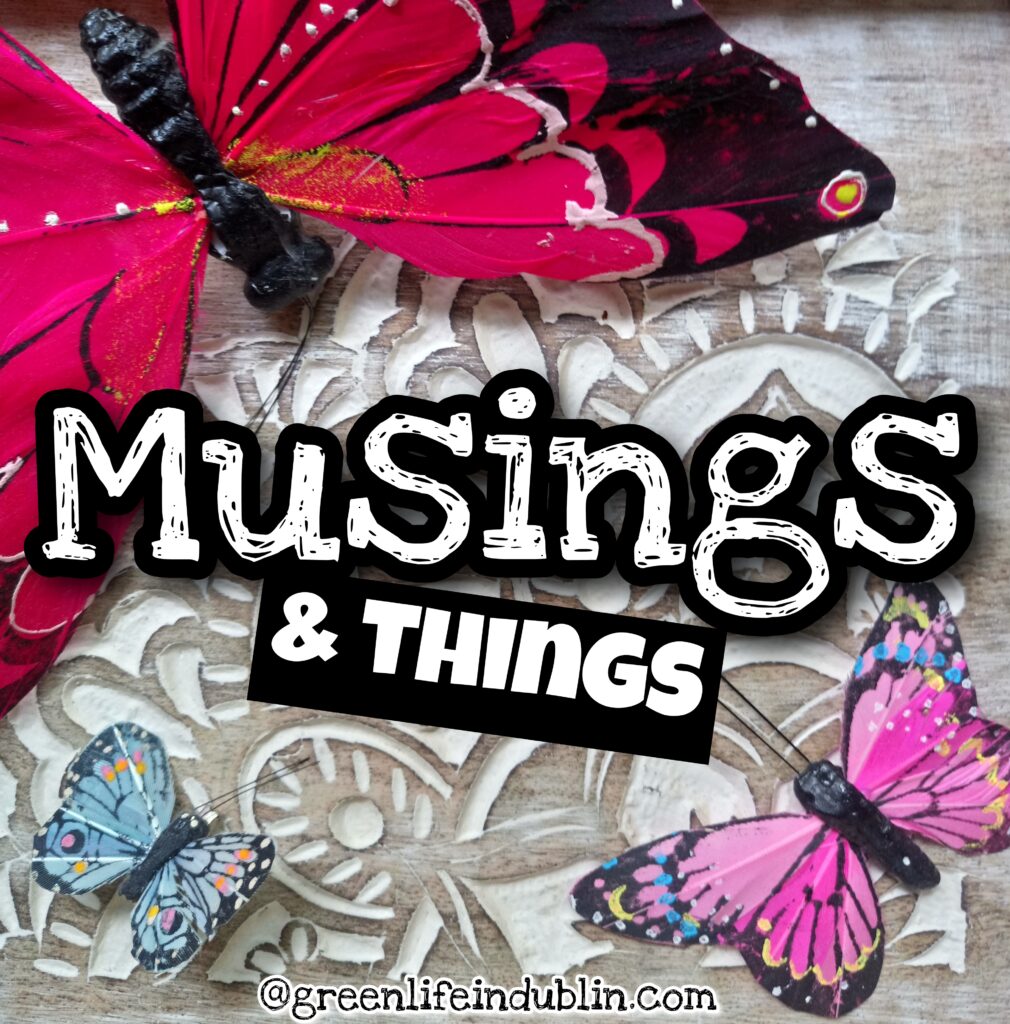 How are all of You, I hope You are good? Today I am going to combine two posts into one – Monthly Musings and New In type of posts. Hope You like the two together, I will be able to brief You in in what's going on behind the scenes and what new products I am getting in.
MUSINGS
Budding nature
The joys of paparazzi'ng blooming nature were interrupted by Beast From The East 2.0 this March. We had snow, cold, heavy rains and 13 degrees Celcius in my living room (that's with two heaters on, mind You) but it wasn't as bad as eight years ago. We weren't snowed in and life didn't stop.  Our family's life was also rocked by me hurting my back, all of us getting sick with flu twice in a matter of weeks and a bit too many hospitals visits for all kinds of issues. Both of my parents also have their own significant health issues, so instead of enjoying Spring season and streaming it onto my social media, I feel down in the dumps. I know it will pass. It is still hard in the moment.
https://www.instagram.com/p/CpA8xPJIpEk/
St.Patrick's festival
A huge thing in Ireland, but unfortunately for us, cancelled due to the flu that's ongoing still.
Forever chemicals in make up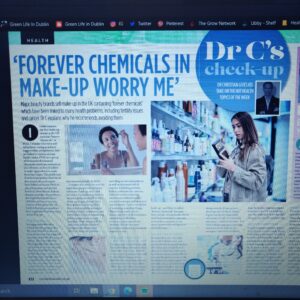 I was all kinds of emotions reading this article in the mainstream magazine where doctor admitted "forever chemicals" in make up, it also ending up in our bodies as this biofilm that is impossible for our bodies to break down. AND it's in our waters too. Yet the conclusion was that's there's nothing to worry, using a mascara isn't enough to harm your health.
?!?
Umm, excuse me? I am sort of lost for words, but not really. Do we use mascara only on the daily basis? How about chemical soup that has never been tested for safety? How about removal those forever chemicals from our products? What are they doing in the make up in the first place? How about a suggestion to actually look what's in the products on the shelves? How about a suggestion that we choose safe and natural products instead? Any of those? Nope.
Brings back memories from about 15 years ago when I found out about how bad the beauty industry is really. That made me immensely angry. And lost. And sad that we are so duped. We just assume that every product on the shelves must be rigorously tested before it is sold in stores. Oh how far it is from the truth.. Without going into this rabbit hole, this was actually what spurred me to start blogging about natural and organic products. I blogged about it before it was popular. Before it was a thing. Before clean beauty websites existed. Before apps. If You have time on Your hands, You might want to browse my previous blog. I used Google Blogger (free) platform before getting my little place on the internet. If You are new here, welcome. I am here to empower You to take Your life's responsibility into Your hand. Time to think for Yourself, time to make decisions for Yourself. Time to stop outsourcing everything including thinking to someone else. I am sorry but some TV doctor telling me to keep using conventional stuff because there is not enough evidence that mascara harms Your health does not cut it for me anymore. If that's You too, great, I think we will be great friends!
https://greenlifeindublin.blogspot.com/
Skincare & tools wishlist
For the reasons mentioned above I am feeling a bit deflated and lost for inspiration. Since Love Lula closed down and my judging services for clean beauty awards were cut because of these pesky custom fees, I have a bit of a hard time to keep producing good content on the regular basis. I do have good ideas, but expect more minimalistic content, streamlined skincare, more DIYs, make up looks and the like. With spring in the air, I am in the mood for spring cleaning my house, wardrobe and the stash to make space for the new stuff. My fingers are itchy to make some damage on a few clean beauty websites, but my head is saying I need to really think things through before purchasing anything new. We all feel the squeeze of the cost-of-living crisis and me especially so, working part time only. Every euro spent has to make sense. Last month I made a first order from Ecco Verde and even though I spent nearly a hundred bucks, it was all worth it for me. See what I got here:
And expect maybe wishlist post soon? 🙂
Making magnesium oil
Magnesium oil has been my go-to for many years now. It is a magnesium that's absorbed via the skin and I find it invaluable not only for relaxation, but for curing my insomnia. Coupled with vitamin D, this is a life saver for me. Fun fact, did You know that magnesium is needed for 300 body functions daily? In this post I show You how to make it for pennies. No more spending 16.99 for a bottle. You are welcome 🙂
Patrick Holford on Gaia
I admired this video on Gaia where Patrick Holford, one of the world's top nutritionists gave talk on supplements not only treating but curing various diseases, even the ones currently deemed incurable. He also talks where did we went wrong with our health care, which is currently sick-care but for profit for Big Pharma. Bravo!
https://www.gaia.com/share/clf4bcs8s000h019e2duefxf0?language[]=en&utm_source=share
I am inserting the link in hopes that You will be able to see it. I pay for Gaia but they allow free sharing, I believe for three days? If You are reading this later and want to watch it, DM me on IG or leave a comment here and I will generate fresh link for You. I highly recommend Patrick's books, any of them. I believe he has over 30 by now, so pick what speaks to You the most. It was from his book I learned that RDA (Recommended Daily Allowance) of vitamins and supplements is a measly bare minimum calculated so we don't get preventable diseases like rickets is worlds away from Optimum Health levels of what we should be taking. My life was changed forever and Yours will be too. So whether You will pick up his books from the library, car boot sale or any of the book shops, make sure that You do so. I get mine from the Book Depository. I refuse to shop from Amazon, but You do You boo. I just don't want to make Bezos one more billion richer in a year. That's what we did in the lockdowns. When enough is enough for him?
I just discovered this blog by Laura Bond, You might know it already, but I didn't. I need to research everything in it!
---
THINGS
Halfway into the month I am pleased to say I didn't acquire MORE THINGS 🙂 No new clothes, shoes or anything else for that matter, except for tiny Hynt Beauty order.
Pinkibelle lipstick
This was what spurred me to make an order straight from the brand. I love it a lot. My seemingly forever search for a perfect peachy nude lipstick was over as soon as I found this! There is something about this shade that is flattering on so many skin tones and shades – I've used it on my white friends, Asian friends, Black friends – it is universally flattering. This is actually the only lipstick my husband likes, and he usually hates any lipstick on me. I've received the biggest amount of compliments wearing it, which is why I chose to import it from US. Some products are worth it.
They do have a few EU distributors but most of them are either phasing Hynt out or do not carry this particular lipstick I was after. I even went as far as asking a few retailers to add my little personal order to their next Hynt Beauty Order and emailed a Norvegian spa that I know carries this lipstick to see if they could ship it to me to Ireland. All of them said no, so I proceeded to order straight from the brand, even though I think the shipping alone makes it way too expensive for me. But. Here is a big but! If we want these clean brands to survive this rocky economic climate, we have to support them. Plus I knew the products I was ordering are already my Holy Grail status. I know they will be working for me, even more so, they will be my work horses for months to come. So be it! Just fingers crossed for no extra custom charges. Those suck big time.
Duet Perfecting Concealer in Medium Buff
I love this  product so much! Duet Perfecting concealer is my Holy Grail for about seven years now, ever since I discovered it. It has been this quiet work horse used daily. It is all natural, gives full coverage (which I need), lasts all day without touch ups, does not crease or fade. The pot last for ages as You need only a teeny dab for under eyes. It works for covering blemishes too and sometimes I use it all over my face if I need high coverage. All the other concealers I've tried before or after this do not compare in my mind, they either do not have coverage I am looking for, crease or disappear in a few hours or go off after a couple of months. No matter what I try, I always go back to using this concealer, so at this point I am asking myself is there a point to continue to try other products? Perhaps not.
*oh, they had 20% off for International Women's day AND a free full sized blush. How could I not??
Blue Velvet Ceramide Serum*
You might have seen that my favourite brand in the whole wide world released a new product. If not, let me tell You more about it.
"For Sensitive and dry skin.
An organic ceramide serum that is designed to nourish and repair the barrier layer of dry and sensitive skin to help it relax and calm down.
It contains skin barrier strengthening Ceramides alongside plant-based Squalane oil to naturally hydrate and boost skin's glow whilst Camellia Oil and Blue Tansy restore and nourish the skin to bring relief and calm inflammation and redness."
Now, does it sound like it was made for me or what?? Currently about 80%of my products are by Evolve Organic Beauty and there are 34856034785 reasons I love them. Don't believe me? Just check my review post and You will know why. I talked about their products about a million times, but I will some more – in a collaboration post that's coming very soon. Stay tuned 🙂
Brand overview – Evolve Organic Beauty – Green Life In Dublin
Plant watering aqua globes
I don't have anything to show You this month, really. This month has been very very quiet for me in terms of shopping or getting PR, I only got these plants self watering glass globes that are supposed to water the plants for up to two weeks. They only cost me 3€ in the charity shop, well chuffed with that.  I am not too sure how they are supposed to work, let me know if You have them?
Last year I tracked down my expenses for fashion, the year before I tracked down what I spend on beauty. This year I am not too sure what area to focus on. I also remembered that I have all these IG pages I'd created a while ago, so I updated a few of them. It made sense to start differentiating  all these interests/ projects into different IG pages, rather than have a mash up on one page. But. There's always a but. They seem to be dead and I am not sure how is that impacting my visibility on the platform.
GREEN LIFE IN DUBLIN COOKS
GREEN LIFE IN DUBLIN READS
GREENLIFE IN DUBLIN PLANS
GREEN LIFE IN DUBLIN CRAFTS
GREEN LIFE IN DUBLIN DIYS
GREEN LIFE IN DUBLIN WEARS
GREEN LIFE IN DUBLIN HOME
That's it for today, thanks so much for spending Your time with me. I hope You found this interesting and/or useful. Let me know if You have any questions!
Sending LOVE & LIGHT!
Renata.