Hi Lovelies,
Welcome back! And welcome if You are new here xo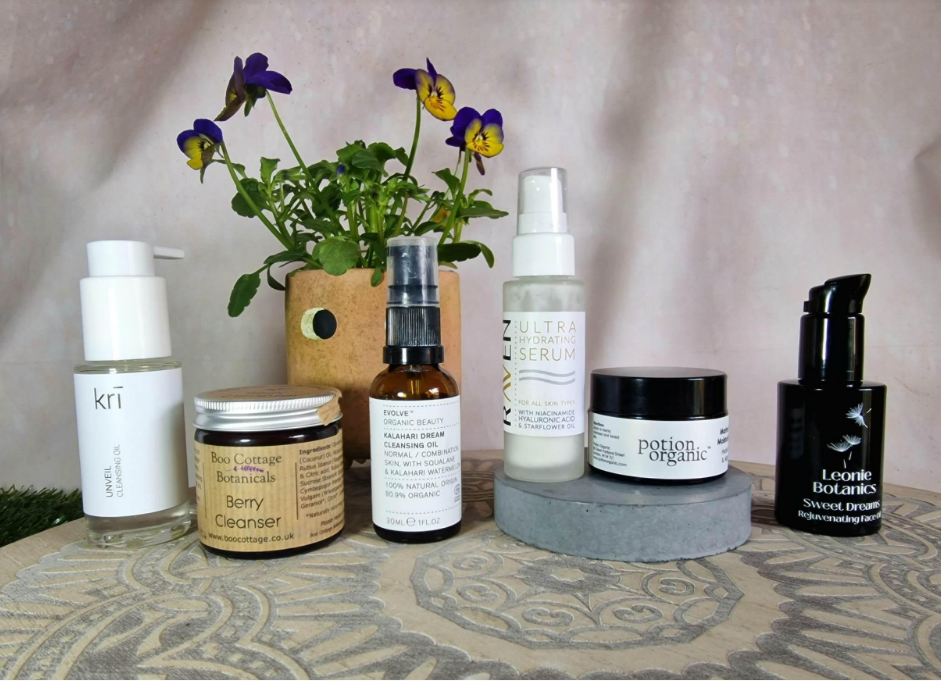 Hope all of You are well? Today let me present You with a surprise blog post, Clean Beauty Favourites Collaboration Spring 2023. I am collaborating with Lu from Clean Beauty Loves and she is guest posting on my blog.
Hello. I'm Lu and am completely passionate about good, green skincare. It has to be cruelty-free and natural for me. You can find me at www.cleanbeautyloves.com. 
I always change up my skincare slightly between seasons and Renata and I thought we'd share our favourites on each other's blogs so you can see what we're using. I've made some recent new discoveries that I'm really enjoying. I'll share them with you now.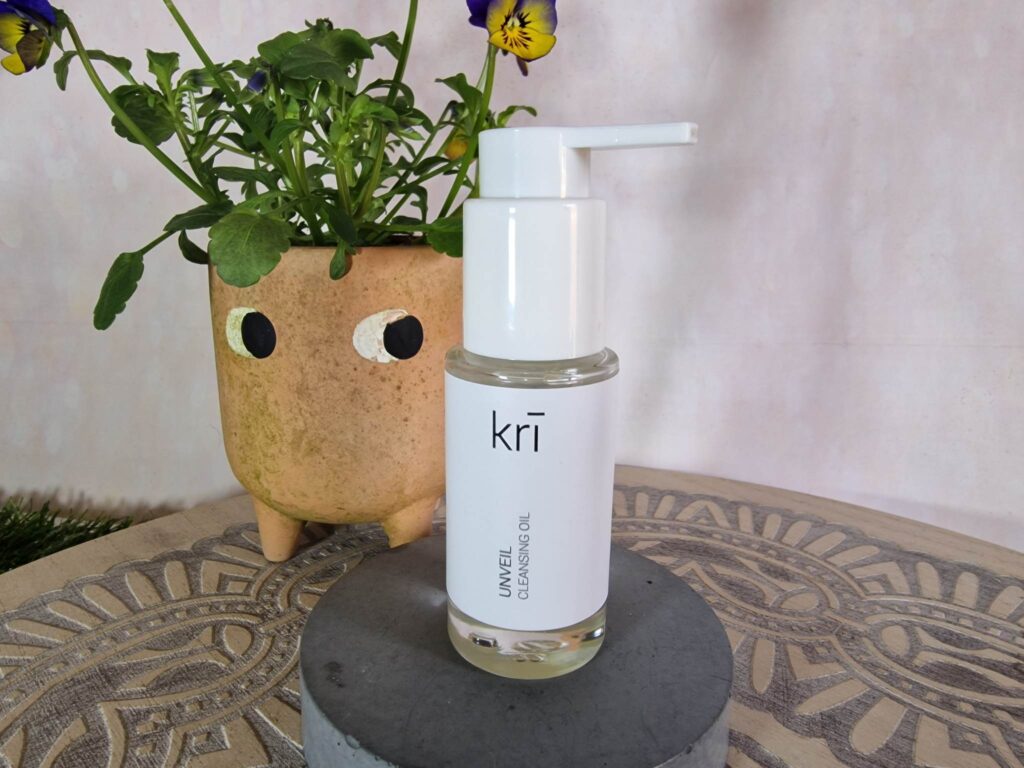 Unveil Oil-to-Milk Cleansing Oil by Kri Skincare
One of my favourite steps in my skincare routine is my evening cleanse, which is why I'm sharing with you three different cleansers. This Kri Skincare Unveil Oil-To-Milk cleanser is beautiful. It's unscented and very light. Once you add in water after massaging it on your face, it turns to milk, as the name would suggest, and rinses off like a dream, taking away 
with it, all the dirt and impurities from the day. I got this for a steal, they emailed me an offer of it for £4 plus postage so it might be worth signing up for their mailing list.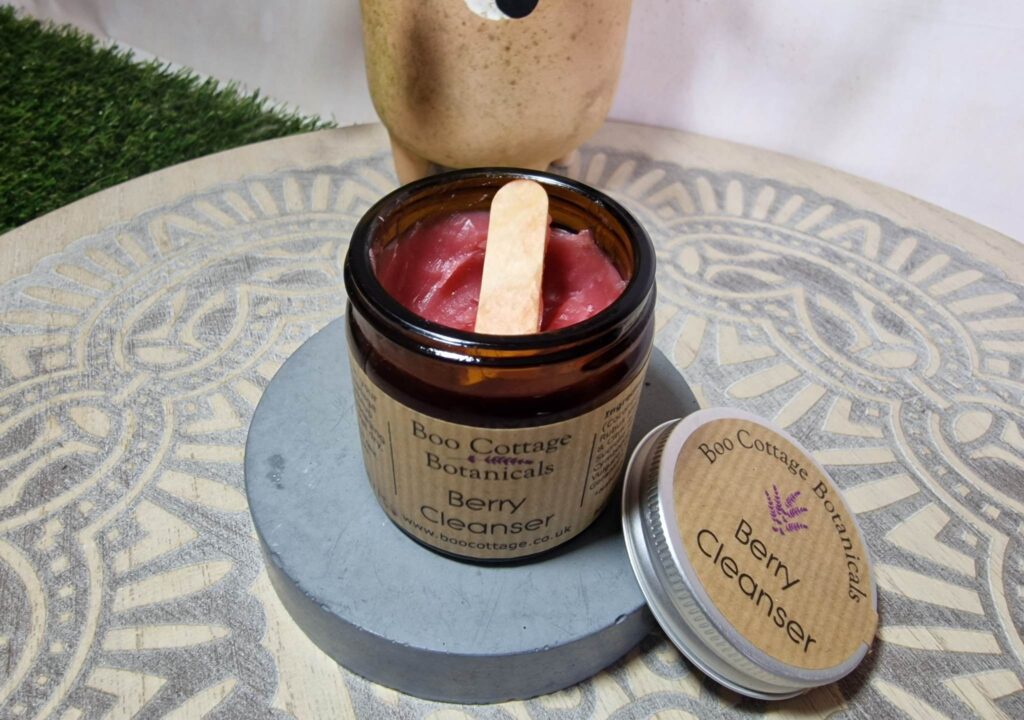 Berry Cleanser by Boo Botanicals
As you can see from my favourites, I really enjoy oil-to-milk cleansers. This Berry Cleanser is a balm/gel consistency and it smells lovely. It's such a pretty colour and you only need a small amount to cleanse your face. You simply scoop some out with the little stick that comes with it, massage it into your skin and rinse with water, at which point it turns to a milk that's lovely and easy to rinse off. It's a really good price, at less than £10 and is completely plastic-free.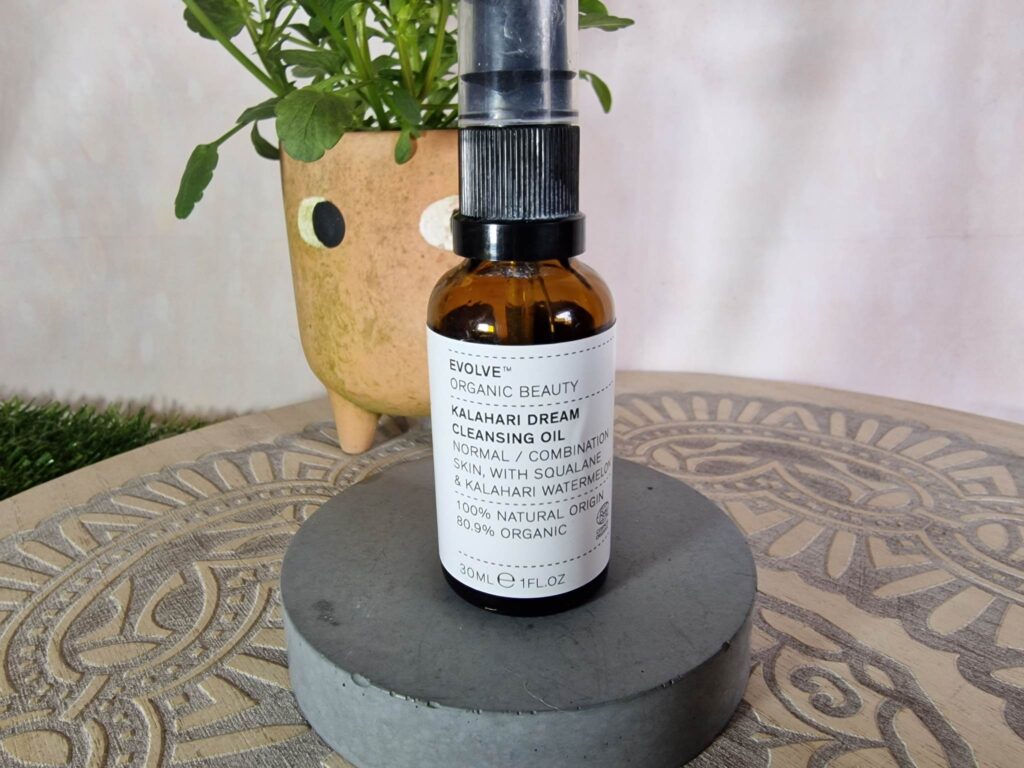 Kalahari Dream Cleansing Oil by Evolve Organic Beauty
This is my last cleanser and I choose this one, which I got from the Romy Store because it smells so incredible. It's yet another oil-to-milk cleanser. What can I say? I just love them. I find oil to be such an incredible makeup remover and cleanser. This blush pink cleanser is another really lightweight one. It contains some really beautiful ingredients, such as Kalahari melon oil and squalene. It's gentle enough to use around your eyes and I love that all Evolve Organic Beauty products are made in small batches in the UK.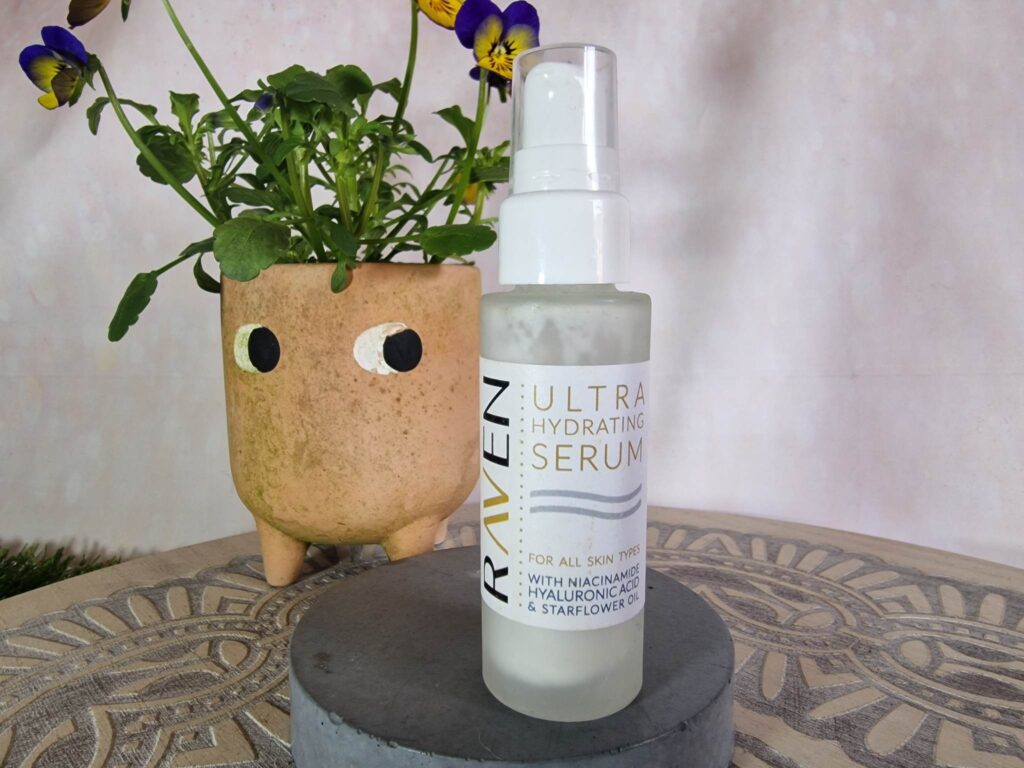 Ultra Hydrating Serum by Raven Botanicals
I use this incredible Ultra Hydrating Serum virtually every day, be it as a stand-alone serum, or underneath my makeup. It's very lightweight and has a very delicate and beautiful fragrance to it and my skin just drinks it up straight away. Even my mum likes this serum and she's a very hard person to please when it comes to skincare. It contains niacinamide, hyaluronic acid and starflower oil. It's just perfect for my more mature skin, but it suits all skin types.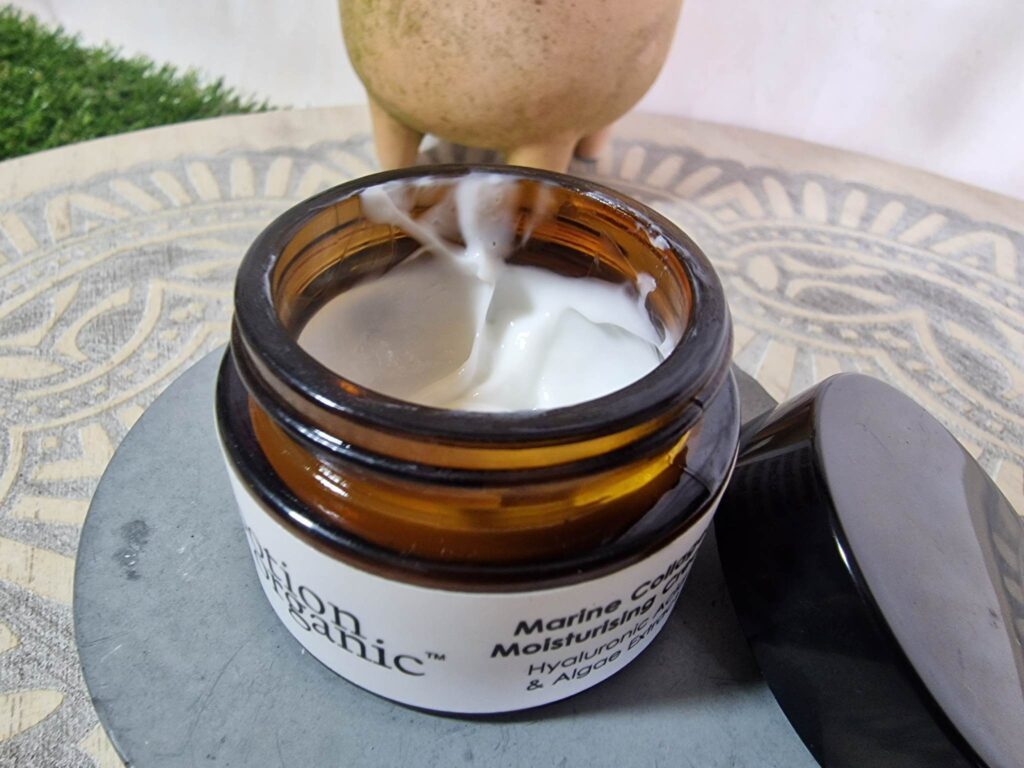 Marine Collagen Moisturising Cream by Potion Organic
This is another product that I use daily. This Marine Collagen Cream is what I apply after my serum. I always put too much on, so take heed, you only need a small amount. It smells sweet, fresh and citrusy. It contains combines marine collagen, essential amino acids and babassu oil so it's really rather powerful. Again, I wear this underneath my makeup as a base or on its own if I'm going makeup free.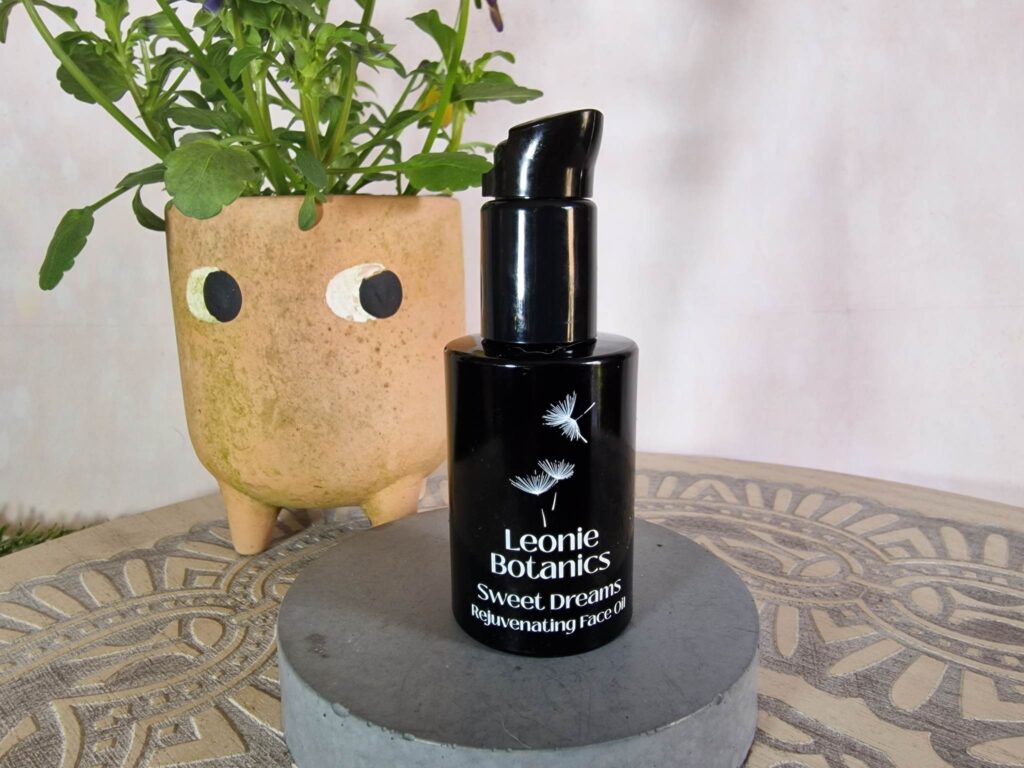 Sweet Dreams Rejuvenating Face Oil by Leonie Botanics
I've been raving about this Sweet Dreams Rejuvenating Face Oil since I discovered it last year and I'm now on my third bottle, which speaks volumes about how I feel about it. It contains no essential oils, yet has a beautiful vanilla fragrance to it. It hydrates my skin overnight and reduces any red patches. It's suitable for all skin types and I find it great for mine. Containing organic prickly seed oil, it has a high amount of fatty acids which is great for your skin. I can't imagine being without this beautiful oil. 
I won't talk about my spring makeup favourites because I feel like I could write a book about all the beautiful new products I've discovered lately. I hope you've enjoyed reading my 2023 Spring Favourites blog post. Please do pop across to www.cleanbeautyloves.com for more of my favourites or give me a follow on Instagram if you want to find out what I'm loving.
Go to Clean Beauty Loves to see my favourites here
That's it for today, I hope You enjoyed this post! Please let me know You favourites, I would love to know.
Sending LOVE & LIGHT,
Renata.