Hello Lovelies,
Welcome back! And welcome if You are new here xoxo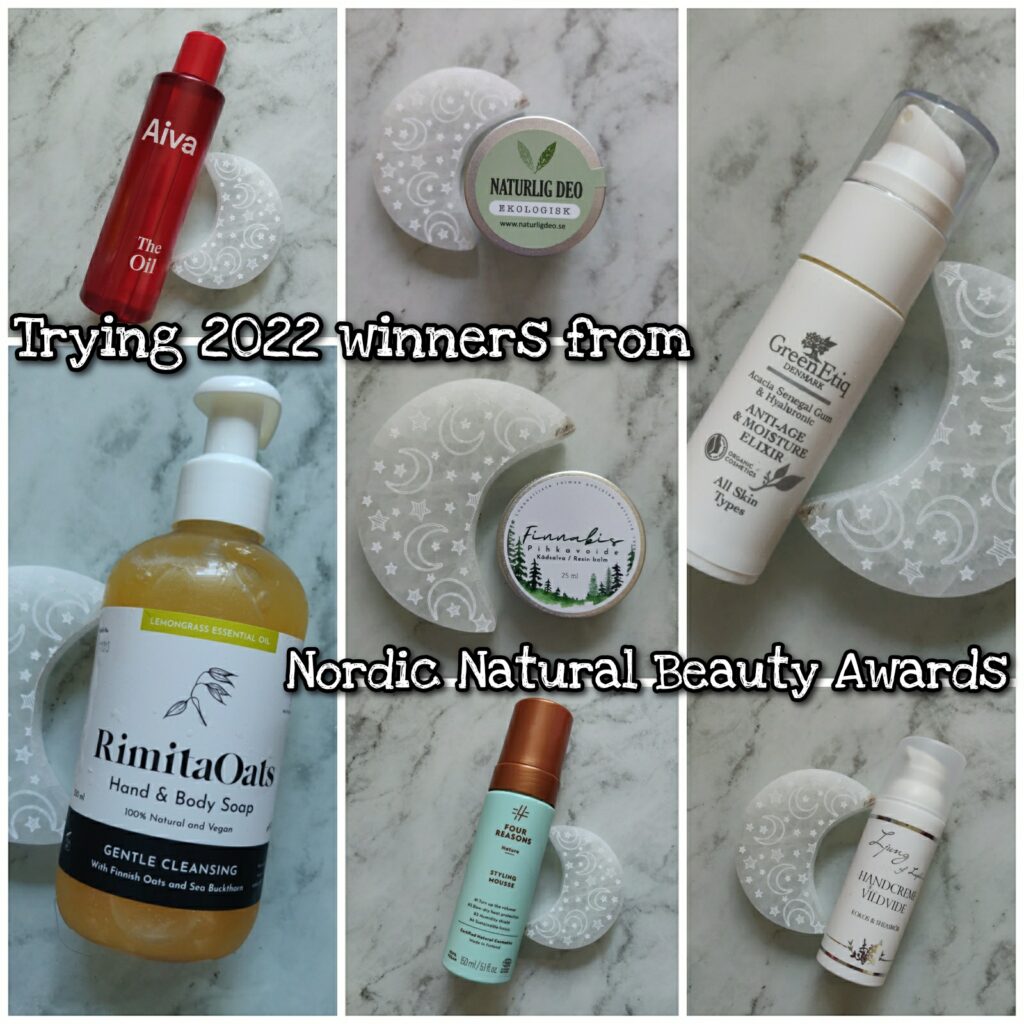 How are all of You, I hope You are well? Today's post is very exciting, at least for me. You see, I was sent an array of Nordic Beauty Awards products to test – even after a decade of blogging, this is still one of my favourite things to do! Let's see together?
*post features gifted products, but opinions are my own.
I got a chance to try the following products: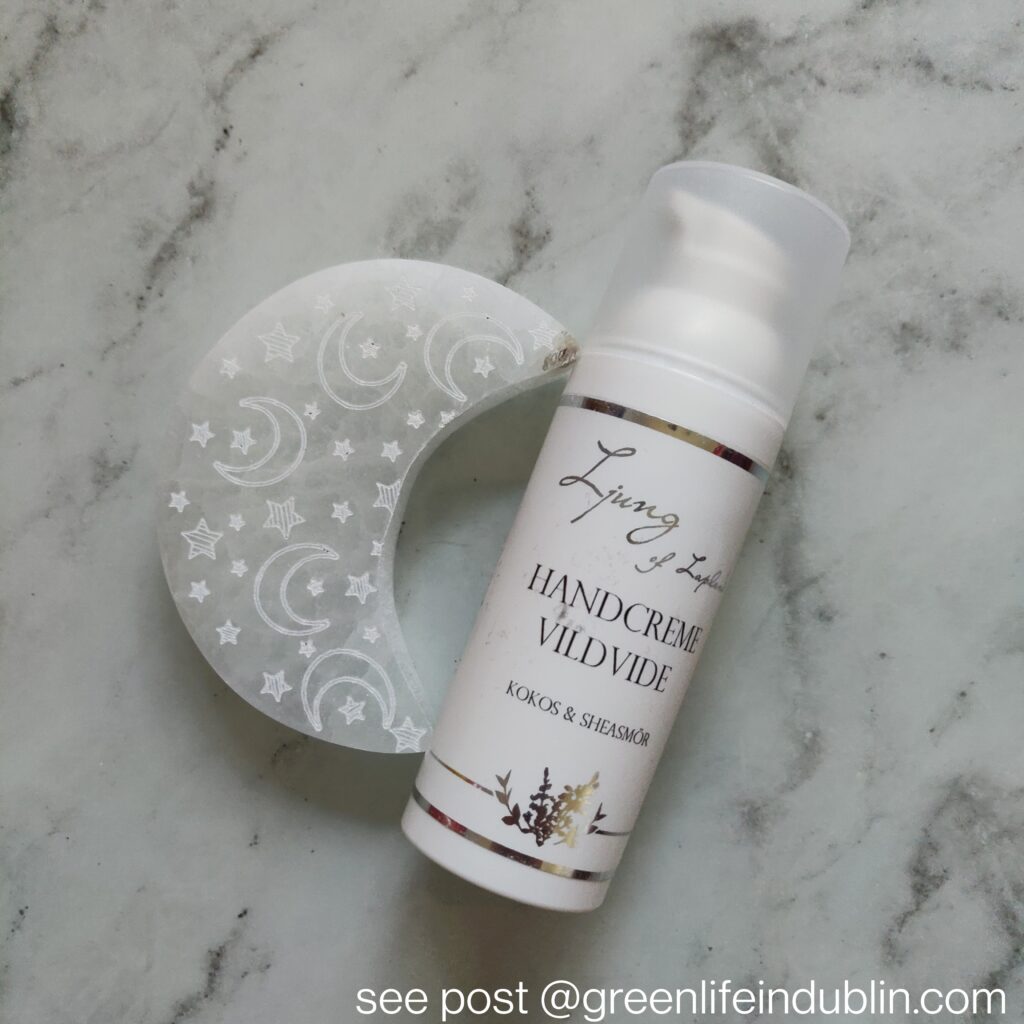 Ljung of Lapland – Handcreme Vildvide (hand cream)
Rich softening and moisturizing hand cream with organic coconut butter and shea butter and a fresh, lovely scent. Absorbs into the skin without feeling sticky and provides protection throughout the day. I have to say I really loved this product, it has saved my hands this winter!
Ingredients/ INCI: Aqua (water) Olea Europea Fruit Oil** (olive oil) Sodium stearoyl lactylate; Glyceryl stearate* (emulsification) Glycerin** (moisturizer) Butyrospermum Parkii Butter** (shea butter) Cocos Nucifera Oil** (coconut butter) Cetyl Alcohol* (stabilization) Rosmarinus Officinalis Leaf Extract** (rosemary antioxidant) Tocopherol; Helianthus Annuus Seed Oil** (Vitamin E) Sodium Anisate; Sodium Levilunate** (basil; rice starch) Parfum**: limonene, linalool, citral, geraniol, citronellol (essential oil blend of verbena and citrus) Glyceryl Caprylate* (emollient from coconut) Xanthan Gum* (stabilization) Lactic Acid* (lactic acid) ). *vegetable/ natural ingredient, **from organic farming/ eco-certified.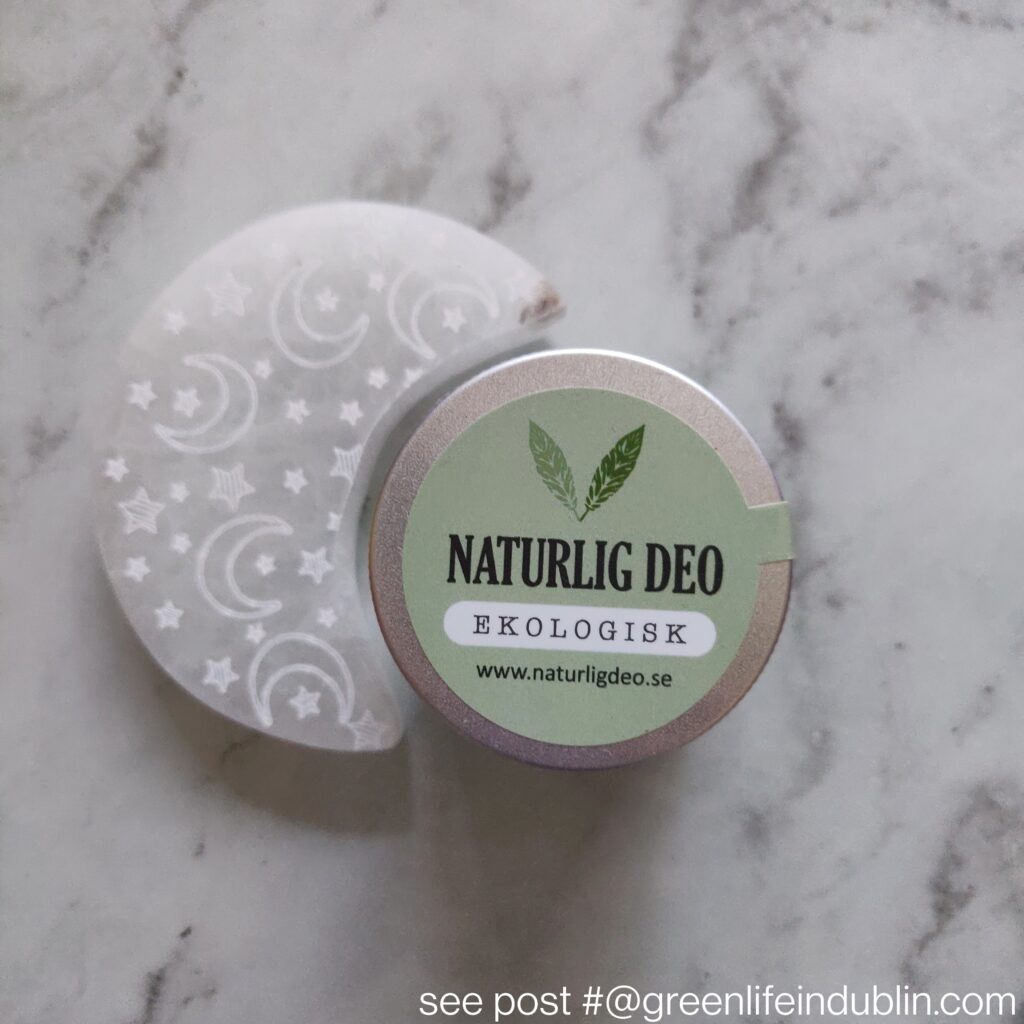 Naturlig Deo – Deodorant Cream Grapefrukt
This is actually amazing product! From my 10+ years of experience in clean beauty world as a blogger, I can tell You that finding natural deodorant that works is actually one of the hardest things to get right. So many of them do not work. So many of them give people soda burns. This is neither of those things. I was very very happy to see this product in the box, as I already have tested it previously. As You can see from the ingredients list, it is very very natural, packaged in sustainable glass pot and not only that, it also works beautifully.
Ingredients /INCI: Cocos Nucifera Oil, Zea Mays Starch, Sodium bicarbonate, Simmondsia Chinensis Seed Oil, Copernicia cerifera cera, Citrus Grandis Peel Oil, Limonene* *from the grapefruit oil.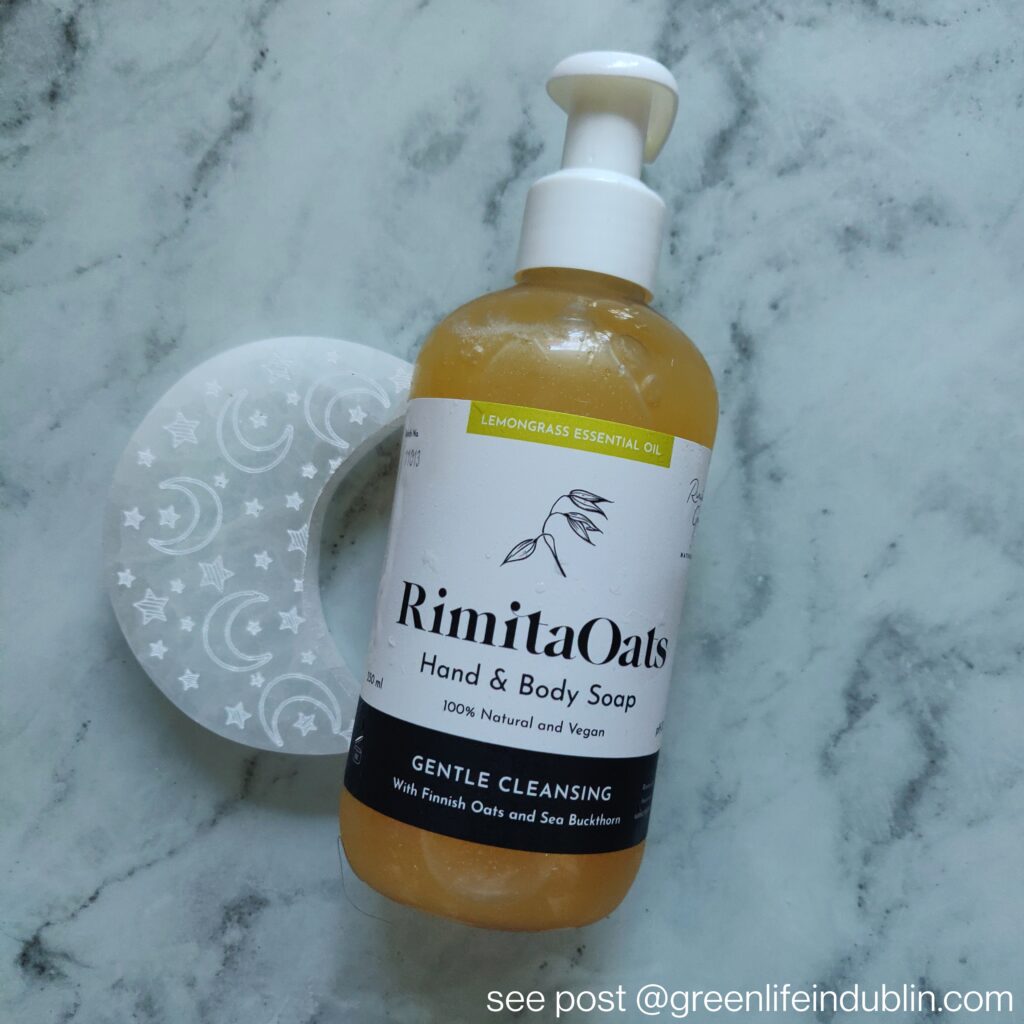 Rimita Green – RimitaOats Hand & Body Soap, Lemongrass
This was actually the first product to go. I remember this soap being very gentle, non drying and non sticky, very pleasant to use actually. I asked the family members around and they said the same thing. I can see why this has won an award.
Ingredients/ INCI: Vesi, ammoniumlauryylisulfaatti, Kokamidopropyylibetaiini, Dekyyliglukosidi, glyseriini, glyseryylioleaatti, Kookosglukosidi, Polyglyseryyli-6 Kaprylaatti, Polyglyseryyli-4 Kapraatti, Kauraöljy, tyrniöljy, Rosmariinin eteerinen öljy, auringonkukan siemenöljy, sitruunaruohon eteerinen öljy, Natriumkloridi, Natriumbentsoaatti, Ksantaanikumi, Natriumdehydroasetaatti, sitruunahappo, sitraali, Geranioli.
Ingredients as translated with Google: water, ammonium lauryl sulfate, Cocamidopropyl Betaine, Decyl Glucoside, Glycerin, Glyceryl Oleate, Coconut Glucoside, Polyglyceryl-6 Caprylate, Polyglyceryl-4 Caprate, Oat Oil, Sea Buckthorn Oil, Rosemary Essential Oil, Sunflower Seed Oil, Lemongrass Essential Oil, Sodium Chloride, Sodium Benzoate, Xanthan Gum, Sodium Dehydroacetate, Citric Acid, Citral, Geraniol.
Four Reasons – Nature Styling Mousse
This mousse is vegan and made of natural ingredients. The product has an international Cosmos Natural certificate issued by ECOCERT®. The packaging is made of recycled plastic and can be recycled. I love the minimal ingredients – who knew haircare does not have to have 30+ ingredients to be working well? The consistency is airy and light, it is easy to apply and it works well. It also does not make your hair crunchy.  I am happy with it.
INGREDIENTS/ INCI: Aqua (Water), Sodium Polyitaconate, Coco-Glucoside, Glycerin, Sodium Benzoate, Potassium Sorbate, Parfum (Fragrance), Limonene, Hippophae Rhamnoides Fruit Juice*, Prunus Armeniaca Fruit Extract*, Tilia Tomentosa Extract*, Citric Acid, Geraniol, Citral. *ingredients from organic farming.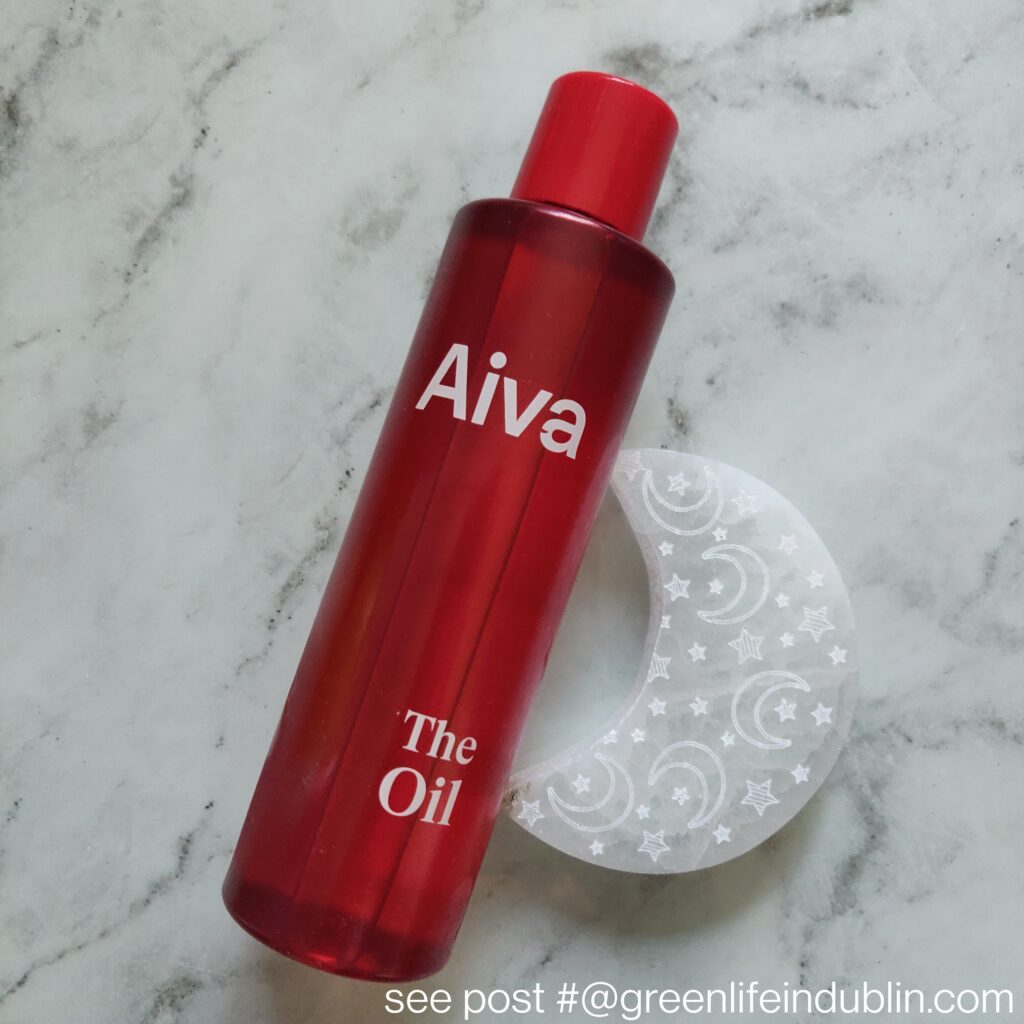 99% Natural Face Oil: AIVA – The Oil
This is Cosmos certified organic oil is a dream to use. Non oily, non sticky, it absorbs effortlessly. Love the huge amount You get, it lasts for months!
INGREDIENTS/INCI: Helianthus Annuus (Sunflower) Seed Oil*, Dicaprylyl Carbonate, Decyl Cocoate, Simmondsia Chinensis (Jojoba) Seed Oil*, Tocopherol, Olea Europaea (Olive) Fruit Oil*, Prunus Armeniaca (Apricot) Kernel Oil*, Hippophae Rhamnoides (Sea Buckthorn) Fruit Oil*, Vaccinium Myrtillus (Bilberry) Seed Oil*, Vanillin. *Ingredients from Organic farming. 99% Natural origin of total / 90% Organic of total
GreenEtiq Denmark – Anti-Age & Moisture Elixir
This 99% natural serum has a nice gel type consistency, it is easy to apply and You only need a little bit for the whole face. The base is organic aloe vera, naturally extracted hyaluronic as well as acacia senegal gum. It promises an intense and fast anti age effect while it moisturizes, tones and provides balance to the skin. I actually got creative with it and started using it on my scalp which has been greatly irritated by central heating/ harsh conditions outside. Pleased to say it works great that way too. Don't be afraid to experiment with Your products a little bit 🙂
Ingredients/ INCI: Aqua, Aloe Barbadensis Leaf Extract*, Triticum Vulgare Germ Oil*, Sodium Hyaluronate, Lavandula Angustifolia Flower Extract*, Glycerin, Citrus Aurantium Dulcis Peel Extract*, Chamomilla Recutita Flower Extract, Calendula Officinalis Flower Extract, Algin, Parfum, Sodium Dehydroacetate, Sodium Benzoate, Citric Acid, Limonene, Linalool, Geraniol. *From organic farming.
Finnabis – Resin Balm
I have to say this has to be my favourite discovery from this box. I have developed this patch of rash on my chin that none of my products were able to tackle, but this did. In only a few uses it was greatly reduced in redness and texture. This delighted me to no end but I soon forgot to use it regularly, because life and sickness happened. I am confident that with continous use it can help it go away entirely.
Ingredients/ INCI: hemp seed oil, spruce resin, cera flava
My final thoughts:
So what are my final thoughts on all of these products? I was very pleased to try all of them and even more pleased to say that I liked all of them. Some more than others, yes, but all of them worked great, did what they claimed to do and gave me zero irritations or adverse reactions. You might probably know that I have the most sensitive and reactive skin on the planet. So if these products worked well for me, I am confident they will work for most of You too, if not all. If You are super sensitive like moi, try to obtain samples for patch testing first, be sure to peruse the ingredients lists to see if they are right for You and ask questions, all brands will be happy to answer them.
A couple of months on, I still have majority of the products. Whether I will repurchase them or not remains to be seen, there are logistics and thorny custom fees on top of shipping fees to consider. If I will come across any of EU retailers I will happily add them to my cart, sure. As I said, after a decade+ of trying clean products, this is still one of my favourite things to do. I will never grow tired of it! So therefore I wan to support all the indie clean brands. You guys rock!
See here all the Nordic Natural Beauty Awards 2022 winners
That's all for today, thanks for visiting my corner of the internet. See You here again soon.
Sending LOVE & LIGHT,
Renata.