Hello Lovelies,
Welcome back! And welcome if you are new here xoxo
The last days of the decade are ending – can You believe that? I certainly can't! And purely because of that, I am blending two Love Lula* posts into one – I am running out of blogging time 🙂 I think I need a blogger diary or a planner maybe? If You are new here, you might want to check out my 65+ of All Things Love Lula posts here, all housed in this FB album. Shall we get started?
*sadly Love Lula is no more.. Sob!
First, let me just say a HUGE THANK YOU not only to Love Lula for having me as a part of their blogger family, but each and everyone of You who have read my posts, commented, interacted with me and maybe even purchased something via my blog. I love being able to connect good brands with people – let's keep that going in 2020!
So the first thing I got was the Ere Perez Quandong Green Booster serum – I have been wanting to try that for absolutely ages, ever since it came out! Don't ask me why I held out for so long, it's just the thing in my head that I rarely allow myself to purchase and open a second product in the same category. So when the temperatures really dropped and I found myself sans all the serums, I gave myself a go-ahead green light and got it. And I am so glad I did! It is a bit gloopy in texture, but great at keeping the skin hydrated &  I see a difference in my skin when I started using this product. Quandong is very high in natural vitamin C, which is one of the primary reasons I chose this product versus so many others in the market. Other vitamin C serums with man made vitamin C did not work for me at all, leaving my skin irritated and red, so I wanted to find a natural form of vitamin C that would come from a fruit or something. I did, and it does work for me well – no reactions so far, and as I already mentioned, I really enjoy it as a step in my skincare routine.
Related - see Ere Perez make up review here.
Psst, their Bondi Beach blush is coming back in 2020! I have heard it from the brand themselves & I featured it as one of my natural alternatives to Nars Orgasm here. Please keep your eyes peeled.
Next I chose a DrHauschka Lip Balm in a pot, because I wanted to compare it to the Lip Care Stick, which I already have and love – and I can confirm they are both amazing! I will feature both of them in my upcoming Favourite Lip Balms post very soon – and I hope You will be taking notes, I am a bit of connoisseur when it comes to lip balms 🙂 The formula has to be just right and it has to stay on the lips for more than five minutes, dammit!
Related - DrHauschka Rose Day Cream Review
Next is EQ EVOA Siberian Balm, which is not a lip balm, but a  balm formulated with Tahitian Monoi with Edelweiss (also known as the Star of the Glaciers) – is an ideal partner after physical exercise or to relieve localised discomfort. Combining Clove and Cajeput essential oils, which tonify and decongest, with soothing Camphor and Menthol gives an instant feeling of well-being. I was really intrigued by the addition of Tahitian Monoi, which isn't usually a part of cooling balm formulas. I mainly use it to open my sinuses for the time being, in this cold time of the year I don't want to add any cooling products to my already-damp-and-suffering-from-it Vatta constitution. I will keep you posted!
I also got to try Rescue My Hair vegan hydrate shampoo bar, which was the first shampoo bar I have tried. I *think* this did not suit my fine-but-lots-of-it hair, but then again, I have only tried it once, so I will keep trying.  Let's see what came in this month's Beauty Box?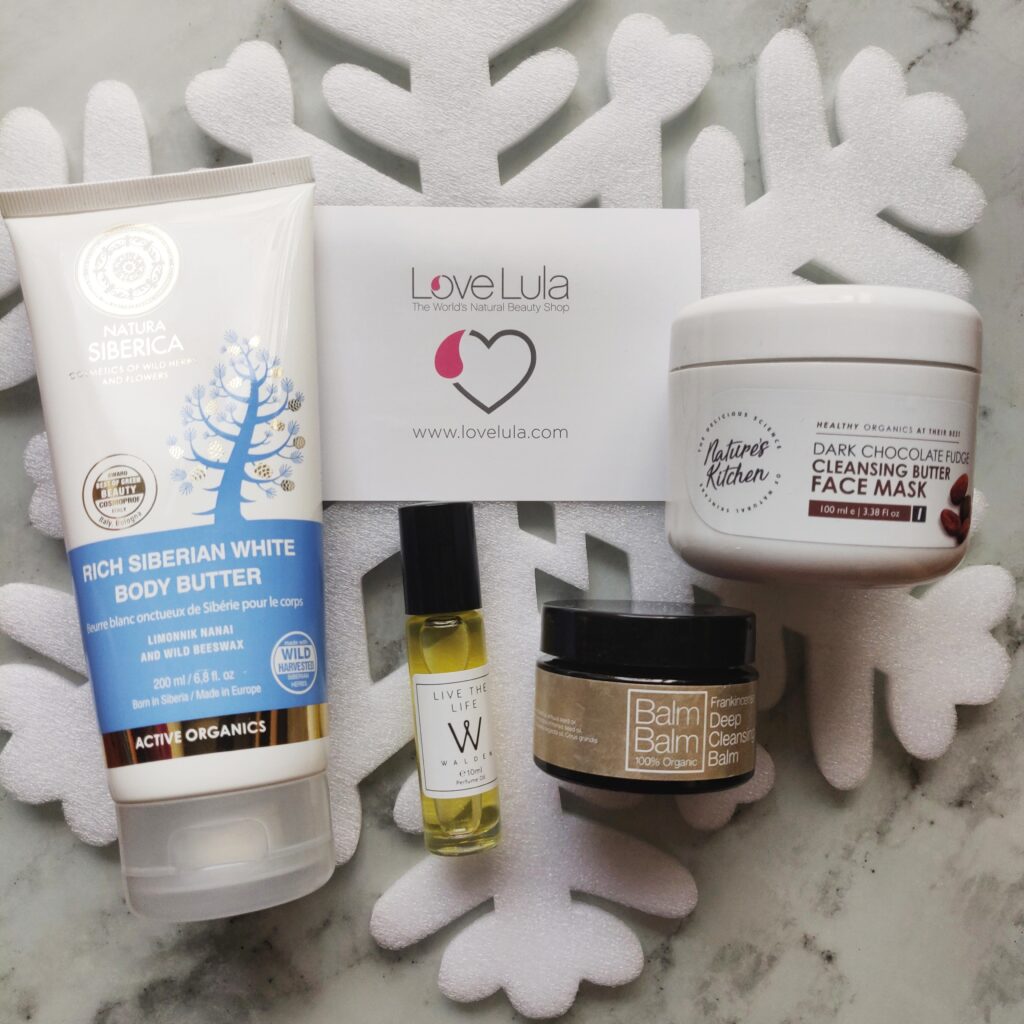 This month we got four full size products, starting with a roll on of  new fragrance from Walden called Live The Life – a very gentle notes of bergamot, tuberose, sandalwood and Brazilian Rosewood.  Next we have Balm Balm Frankincense Deep Cleansing Balm, which is nice uncomplicated balm cleanser, perfect for cold weather. Next is Nature's Kitchen Dark Chocolate Fudge Cleansing Butter Face Mask, which  I was really excited to get, as  I I have been wanting to try their Chocolate edition products. Next is Natura Siberica Rich Siberian White Body Butter, which I am also excited to try. This has that signature to the brand scent, which is kind of on the strong side for me, so we will see how I will get on with it. It nourishes the skin well though, so I might give it to MrGreen Life In Dublin, who works physical job, part outside and often comes home with a frosty wind bite o nthe face and hands so dry that the skin is cracking. Now that I am typing this, I am definitely thinking that he needs it more than me – thanks Love Lula!
Related - Walden perfumes review
What I love about Love Lula Beauty Boxes that they are always always AT LEAST triple the value of what you pay for, more often than not have at least two/ three full sized products & are good at keeping the balance just right – we get a good rotation of skincare, haircare, bodycare, you name it. Opening a box each month is always exciting and feels like Your Birthday or Christmas came early. This month the value is 47£ but more often than not it is in 75-1oo+ range. As always, there's a code for a very generous 25% off discount for the brands featured that month. Gents, if You are reading this, it might be a fantastic gift option – who wouldn't love a gift that keeps on giving  month after month after month? Check out.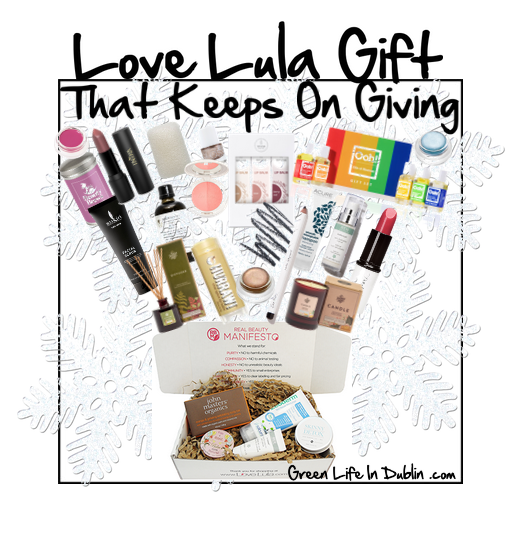 SO that's it, this is my last Love Lula post of the decade! I can't believe it 🙂
Let's be friends all over social media:
 BLOGLOVIN
FACEBOOK
INSTAGRAM
TWITTER


PINTEREST
YOUTUBE
CHECK OUT MY AMAZON
SEE MY FAVOURITE PRODUCTS
SEE MY LAST BLOG WITH 400+ POSTS
Lots of Love,
Renata.