Hello Lovelies,
Welcome back! And welcome if You are new here ???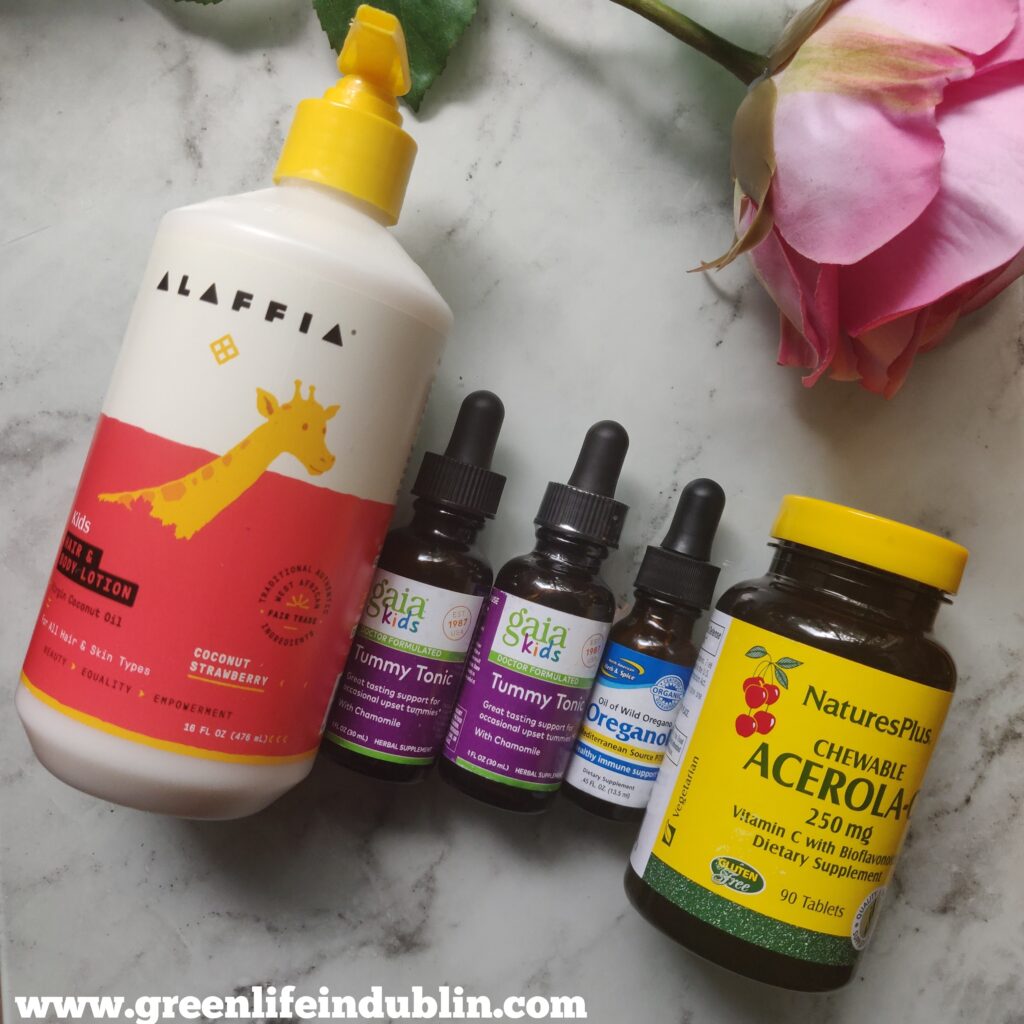 I hope life is treating You well or well enough! Today I am coming at You with two more iHerb orders I'd done recently. For those of You who don't know, I recently ordered from iHerb for the first time in my life not too long ago (post) and as I do not do things by halves, I soon followed up with two more orders. What? Winter is coming and I need to stock up 🙂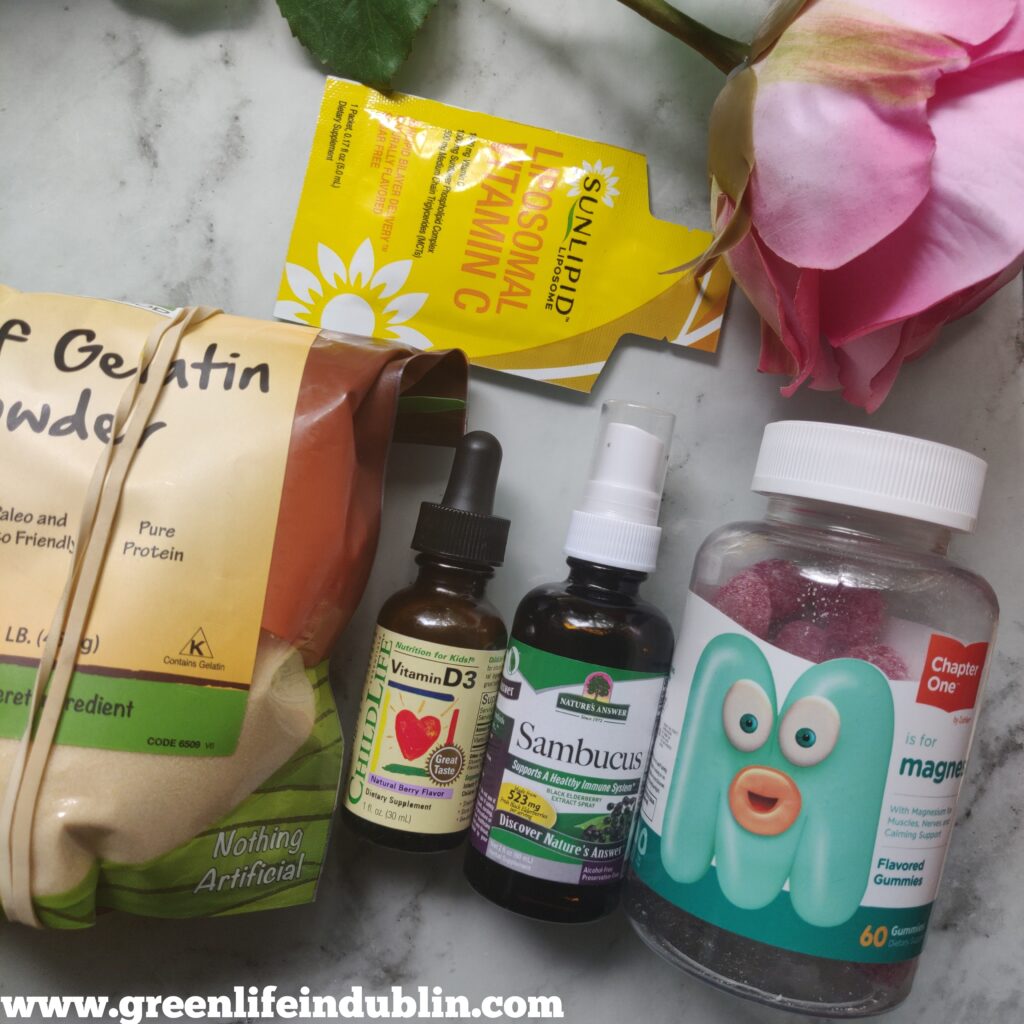 Chapter One, M Is for Magnesium, Flavored Gummies, 60 Gummies
Research shows that around 80% of us are deficient in magnesium, so any way I can get it into my picky princess is a good way, isn't it? She says it helps her relax, so I think this is here to stay.
Now Foods, Real Food, Beef Gelatin Powder, 1 lb (454 g)
Believe it or not, I am having a hard time sourcing gelatin here in Ireland, grocery stores have only gello cubes full of flavorings & scents You can smell metres away, that's the last thing I want. Health shops should have it, but don't – I get looks like I grew two heads when I ask about it. They do stock collagen & are happy to push that on me, but knowing that collagen is more processed gelatin (and way more pricy too), I politely decline. Polish shops have it very seldom these days, so as soon as I spotted a pound of gelatin for a very affordable price – and from a brand that seems to get universally good reviews, I went for it. Beef gelatin seems to behave a bit different than pork, but I learned to work with it soon enough. I add a few tablespoons into cold water and leave that in the fridge overnight to dissolve. Now that we into cold season, I tend to add it to my hot drinks in the afternoons or evenings – turmeric milks, lemon or herbal teas. It helps with lots of things, including joints & gut healing. Gelatin is a forgotten (or undiscovered) superfood if you ask me! Seriously, just google the benefits of it and come thank me later 🙂
Nature's Answer Sambucus, Black Elderberry Extract Spray, Alcohol-Free, 2 fl oz (60 ml)
Nature's Answer is a brand that is taking more and more of my supplements cupboard space – and for a good reason! These liquid supplements have great ingredients and they do work. My liver is impaired, so the less pills it has to process, the better. Bought this for kids, but it was rejected for somewhat spicy flavour. Ah, well, I will use it up myself. No biggie.
ChildLife Vitamin D3, Natural Berry Flavor, 1 fl oz (30 ml)
ChildLife Vitamin D3 is made especially for infants and children. Alcohol free, natural ingredients, optimum absorption and great tasting natural berry flavor. Ingredients include Organic vegetable glycerin, deionized water, natural berry flavor, vitamin E (antioxidant) & it will give Your kid (or You) 500iu of Vitamin D3. From my own research I know that vitamin D is not only a vitamin but also a hormone, vital for 300+ body functions daily, so I make sure I don't miss out on it. Doctors say it protects against Corona virus, so double the reasons to get it, am I right or am I right?
SunLipid Liposomal Vitamin C, Naturally Flavored, 30 Packets, 0.17 oz (5.0 ml) Each
Liposomal vitamin C costs double here in Ireland, so of course I went for it! Unfortunately this got rejected by kids for somewhat unpleasant taste. Again, no worries, I will use it up.
*A little side note. Weirdly I couldn't select AnPost shipping because of gelatin (?) so I had to choose DHL Express shipping, which cost a bit more and had no taxes included, but I got lucky and my package escaped customs. The total for my order (including shipping) was a bit over 53€, which I deem very good value, because I would pay 40€-55€ for the liposomal vitamin C alone here in Ireland! By the way, DHL Express means business – my package was here in 3 days!
Alaffia, Everyday Coconut, Hair & Body Moisturizer, Babies & Kids, All Skin & Hair Types, Coconut Strawberry, 16 fl oz (475 ml)
Alaffia is such a good clean and affordable brand – I soooo wish we had it widely available here in Ireland! It is seldom found in TKMaxx, which is how I experienced it in the first place. I have the exact same Coconut & Strawberry hair and body lotion for two years – do not try this at home, but I want to let You know it is still in good usable condition, no changes in smell or texture or anything. It is mainly used for the hair, partly the reason it has lasted absolutely ages. I was about to run out and getting antsy about it – the second I spotted it at iHerb, I was like "You are coming home baby!" 🙂 I was able to score a VERY GOOD price too. Keep Your eyes on those sales ladies 🙂
North American Herb & Spice Oreganol P-73, .45 fl oz (13.5 ml)
Now, if You follow me for any amount of time, this would need no introduction to You. If You don't, however, let me tell you that it is one of my Holy Grail products & prized possessions – natural antibiotic, antiviral, antifungal & antiparasitic treatment. I discovered this beauty around 4-5 years ago and kept shouting from the rooftops about it. I seriously hadn't had antibiotics since. See my Natural Medicine Cabinet post for more remedies I swear by.
Nature's Plus, Acerola-C, Chewable, 250 mg, 90 Tablets
Chewable vitamin C with acerola, yes please! These do taste nice, but I am not sure if I will re-buy, I would like to move away from ascorbic acid to real plant superfood powders.
Gaia Herbs, Kids, Tummy Tonic with Chamomile, 1 fl oz (30 ml)
My daughter complains of tummy aches frequently, yet rejects any tea or remedy I offer. I bought this hoping she would take it, but no to avail just yet. Great ingredients that should work in theory and lots of positive feedback, which encouraged me to get it. Well, I guess I will keep You posted on this.
My First iHerb Order – Natural Health & Homeopathic Remedies
Now, that's it for my recent iHerb orders – I will talk about them in my upcoming Youtube video soon, I am planning a video on what I have been buying lately. Would You like to see that?
What are Your iHerb staples? Please do let me know so I could check them out?
That's it for today, thanks for reading! I appreciate You x
Love & Light,
Renata.