Hi Lovelies,
Welcome back! And welcome, if you are new here xoxo
It's been a hot minute (or two years, whoops! see here) since I posted about my daily make up routine, so today is the day  showing my all natural make up look of late, using only green beauty products of course. They are all cream products, as you can see from the title. This is my favourite look of late, appropriate for all occasions. If you want to take it from day to night, you only have to add some dark eyeliner and shadow into the outer v of the eye lid. I will link the products and the blog post or reviews where apt. The photos are a real deal, I never retouch or filter them. Putting yourself out there is always scary, and even more so when more so when you are on the wrong side of 30's, so why do I do it? All for you guys! Shall we get started?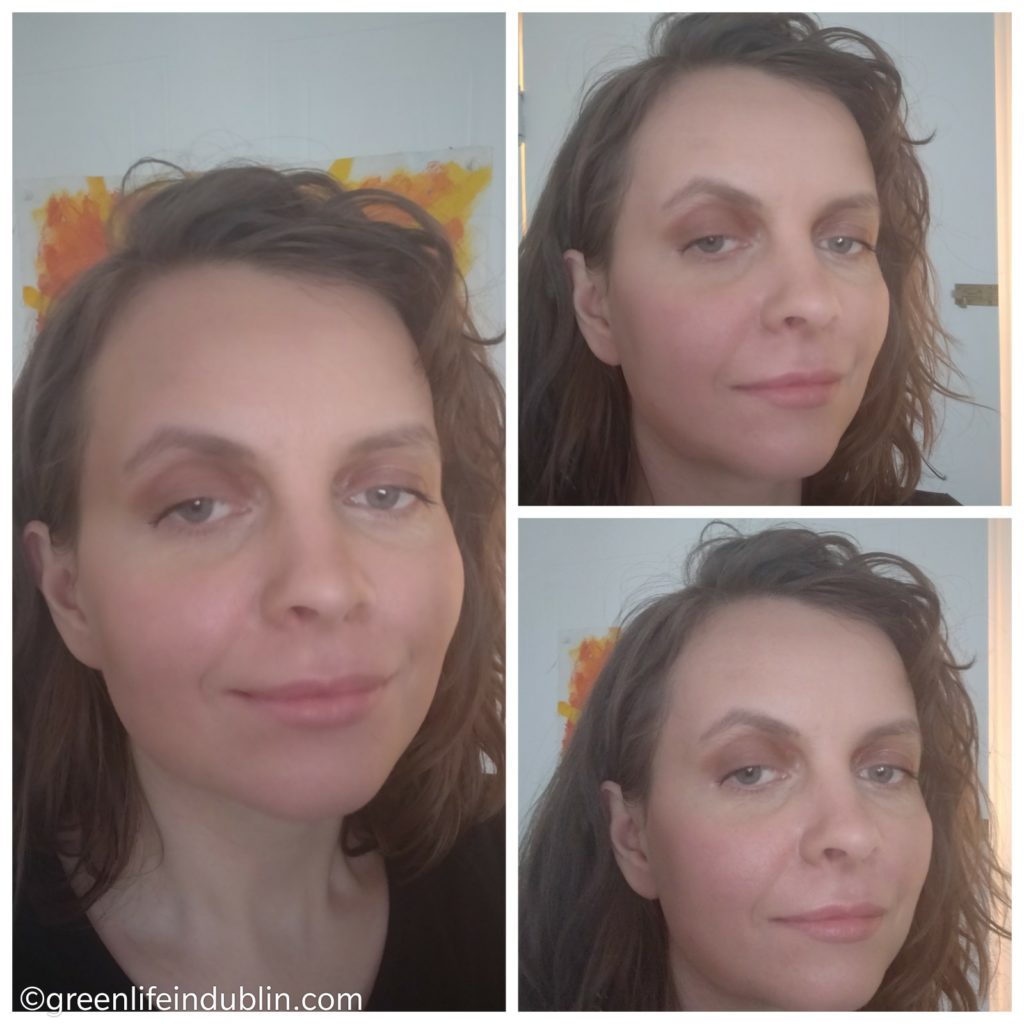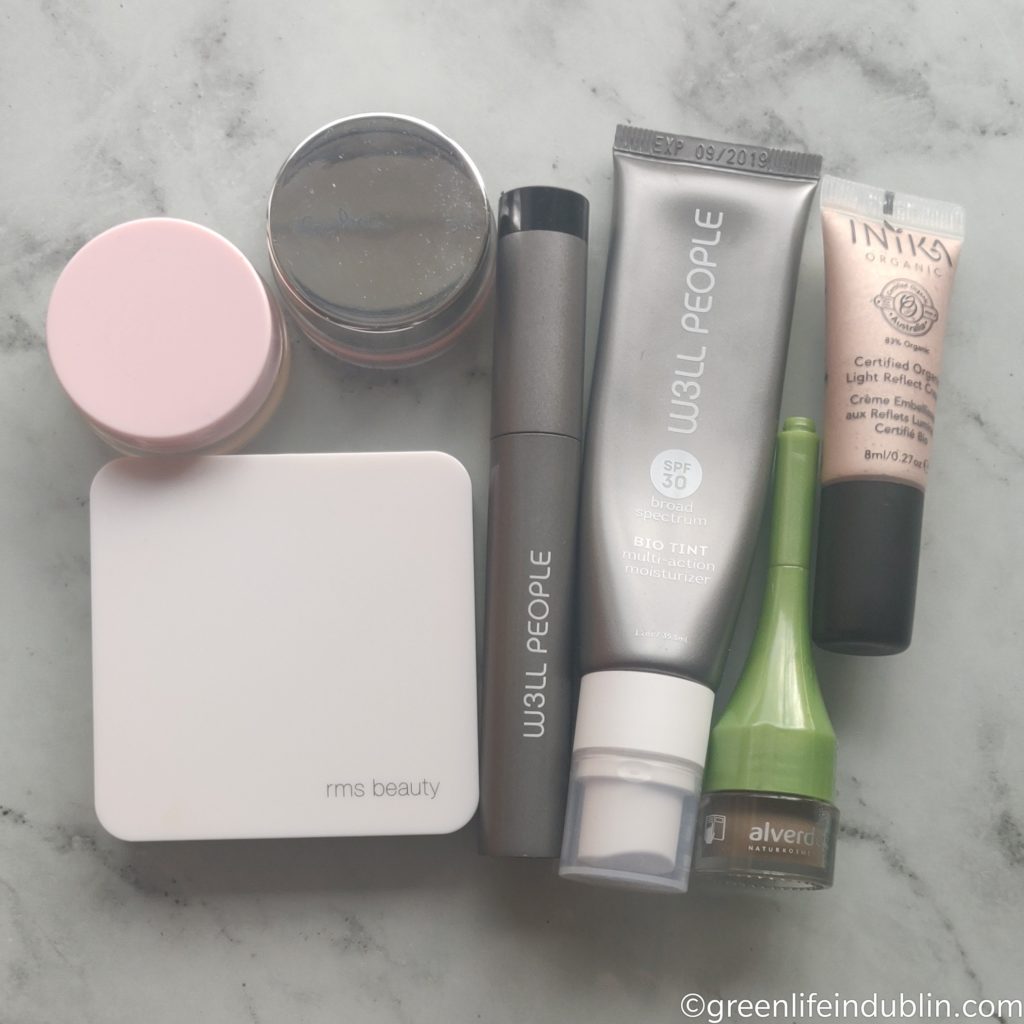 The first thing that goes on top is the W3LL People Bio Tint Moisturizer with SPF30 (in shade light) – I love this product so much that I dread the day I will run out – this brand has left EU for unknown reason about two years ago. A few products were given to me by the brand and I was so impressed that not only they made it into my Holy Grail Category, aka Yearly Favourites 2018 (see here) but I will go on to repurchase them once I will run out, swallowing the dreaded custom fees – because the products are worth it to me. Let me explain why – not only this tinted moisturiser has SPF30, making it ideal city SPF product, but it goes on perfectly smoothly, has just the right amount of tint, and lasts all day! Seriously the best tinted face product and SPF rolled into one. (Update from 2020 – the brand has sold out and lost me as a customer. I am happy to pay extra to support indie brands who do the right thing, but if they out to conglomerates, then that's it for me). Remember me reviewing Lily Lolo tinted moisturiser, singing praises to it, and finding just one but major fault with it – the lack of SPF? Well, this is it, the better version of it, ticking all the right boxes! If you want my full review on it, let me know. We all know I love to talk and review products touching on every base I can think of, but I intend this to be a short post, so let's keep it this way. Under eye concealer is Duet Perfecting Concealer by Hynt Beauty, see review here and here – by far the best in green beauty, the coverage is phenomenal. I have it in Medium, but need to get it in Light for winter. Frustratingly I am in between of the shades, but that happens to be the case with most brands with me. Hynt Beauty, if you are reading this, please please introduce a new shade in between of Light and Medium, pretty please? (Update from 2020 – they did listen! They released the shade Medium Buff).
Once the base is on, it is all quick and easy from now – quick pat of the Ere Perez multiple in Harmony (l talk about it in this post) – it reminds me so much of the cream Stila blush in the Lillium shade I used to love back in the day, on cheeks, eyes and very slightly on the lips, a few coats of W3LL People Expressionist mascara (love it, doesn't flake and gives good length and volume, not dramatic, but good enough), brows filled in with Alverde pomade – and that's me pretty much done. In order to not look too flat and one dimensional, I add Smile from RMS Beauty Mod Collection palette on top of my cheeks – and I've just realised I forgot my other cream favourite, Inika's Creme Highlight, another long standing favourite. Let's just pretend it is there, ok? Ha, this sums me up – real, not perfect is what you get with me! All pictures are unedited and unfiltered, so you could see the real result and real make up look, this is what I tend to do, but you can do so much more!
All of the products with exception of RMS and Alverde last really well, pretty much all day, without any touch ups, or any kind of setting or baking. They are all serious faves, you can find all of them in my 2018 Favourite Products line up here, and if they aren't there, that means they are new in my life and it was too soon to enter them as faves.
I think I should also mention that this make up was done without any make up tools, basically finger paint 🙂 If I can do it, you can too! Don't mind the crazy hair, somebody has just discovered curly hair method 🙂
I hope this was in any way interesting or helpful to you guys! Have you tried any of these products mentioned? What's your favorite cream make up product?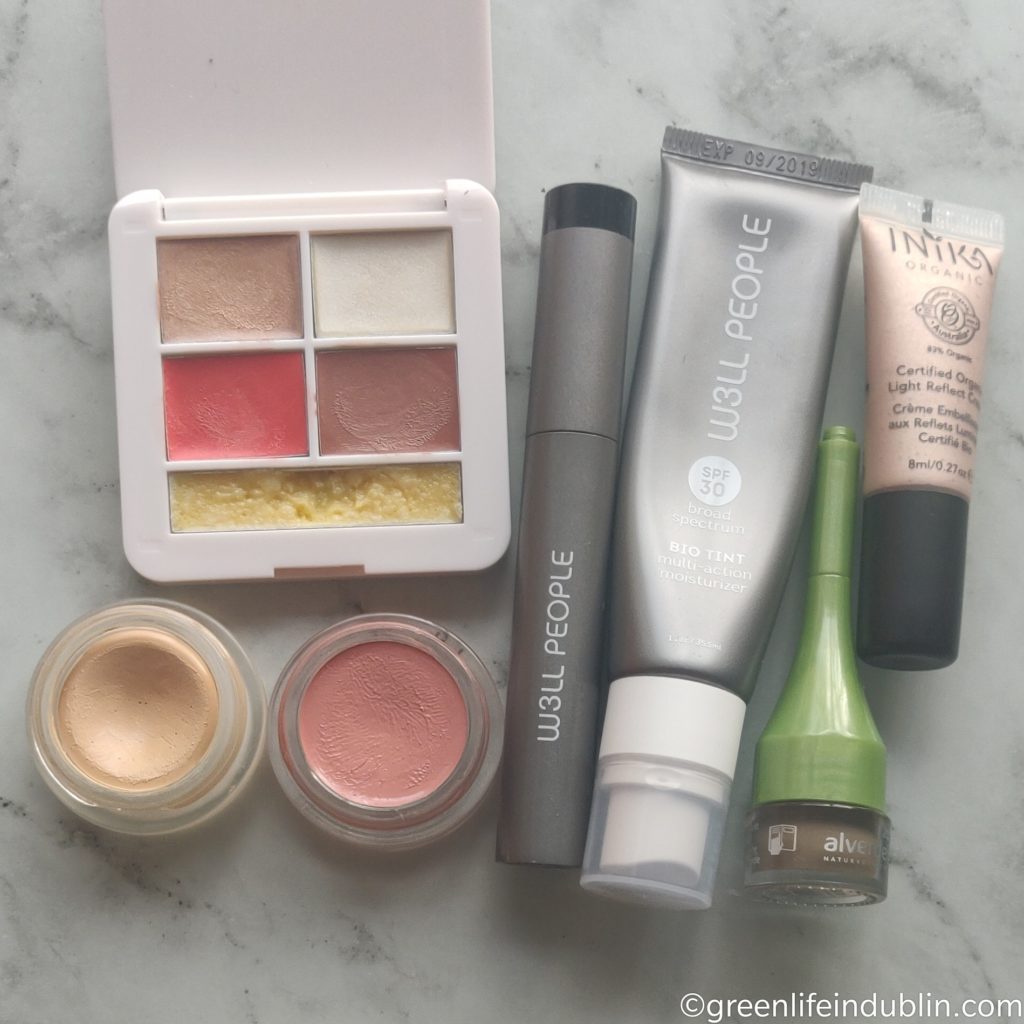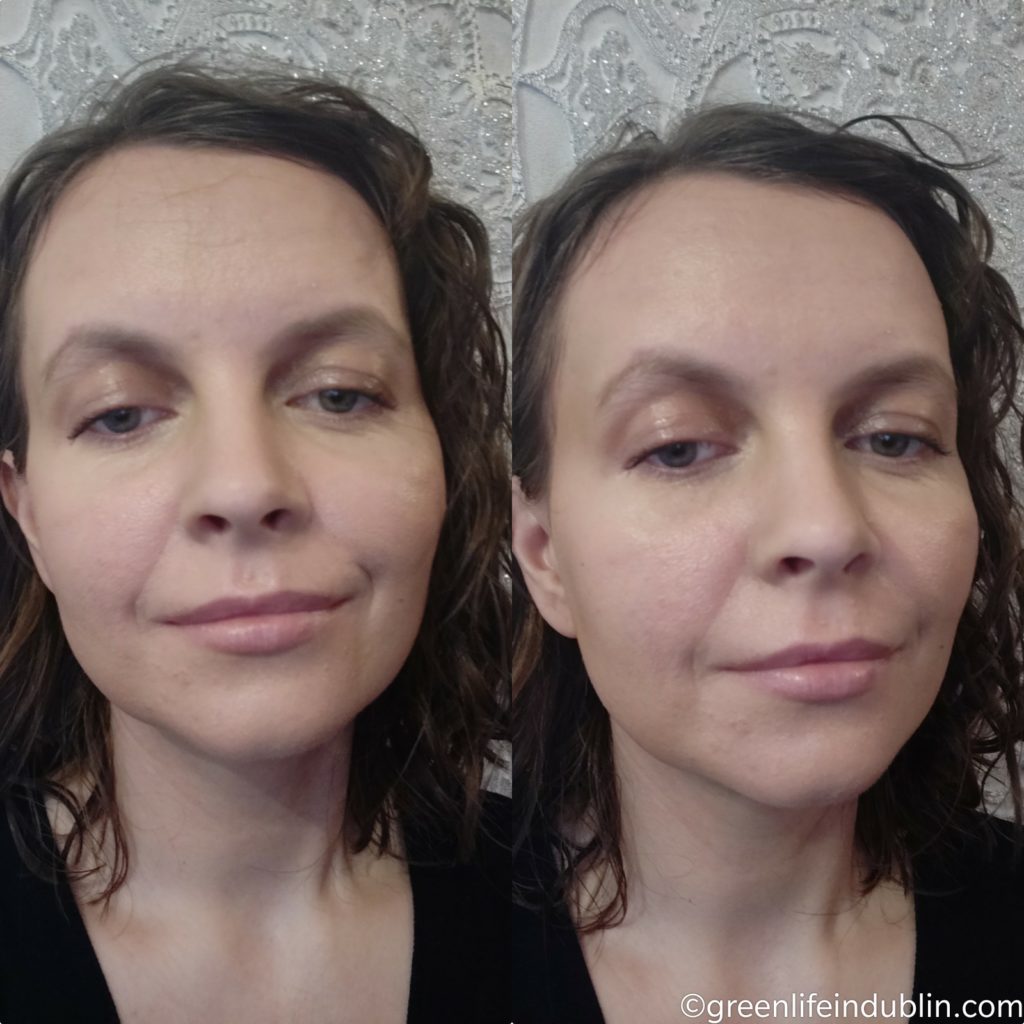 Please like and share my posts on social media, it really helps to get the green beauty word out – and you will forever have my gratitude!
Follow me on
That's all for now, see you here very shortly.
Lots of Love,
Renata.

Enjoy my content? A  tip into my PayPal Tip Jar -  will get You my eternal gratitude and more awesome green beauty reviews Your way! I weed out all the greenwashing products so You won't have to.