Hello Lovelies,
Welcome back! And welcome, if you are new here xoxo
So as I mentioned in my weekly musings post here, I have a new found love and a new hobby of creative journaling, and some of you wanted to know more – so this post is for you!
You see, I might have a *thing* or two or three or four or five or six or seven about cute stationary, and I had for years. One of the things I was looking forward to every single year was opening a brand new diary, but in all honesty, I never found them quite fitting to my needs. I mean how can anyone fit everything they need to jot down into those measly ten lines a day? I can barely fit all I want to write down onto the whole page – until I get bored/ frustrated mid April and forget about the whole thing until October or something. As I need to keep track not only of the household stuff but also blogging affairs, I spilled over to spreadsheets, which isn't quite also me – too rigid and not creative enough. So my life was forever changed when I discovered creative journaling is a thing on Instagram – search #creativejournaling and also #bujo and yours will be too! True to my style I soon fell down the rabbit hole.
I totally needed everything, right? I also can't walk past art and crafts section or shop peacefully anymore, so my collection is a bit bigger by now, but I am keeping my tabs as all these small things can quickly add up. Not the one to follow the rules or even look up the recommendations from the pros, I am doing all the rookie mistakes – thinks chalky paints with little colour payoff and pens that bleed through not one but two pages! So I am not going to show you those, but going to advise you to actually do a bit of research before getting the paint, highlighters and pens.
Oh, the delicious possibilities indeed! I don't know why I was so excited to purchase a blank notebook in TKMaxx (side note, see what clean products you can score in their beauty section here), but I couldn't wait to start doing things my way – create separate pages for green beauty for example, mood tracker, habit trackers, you name it! Heck, even shark week 🙂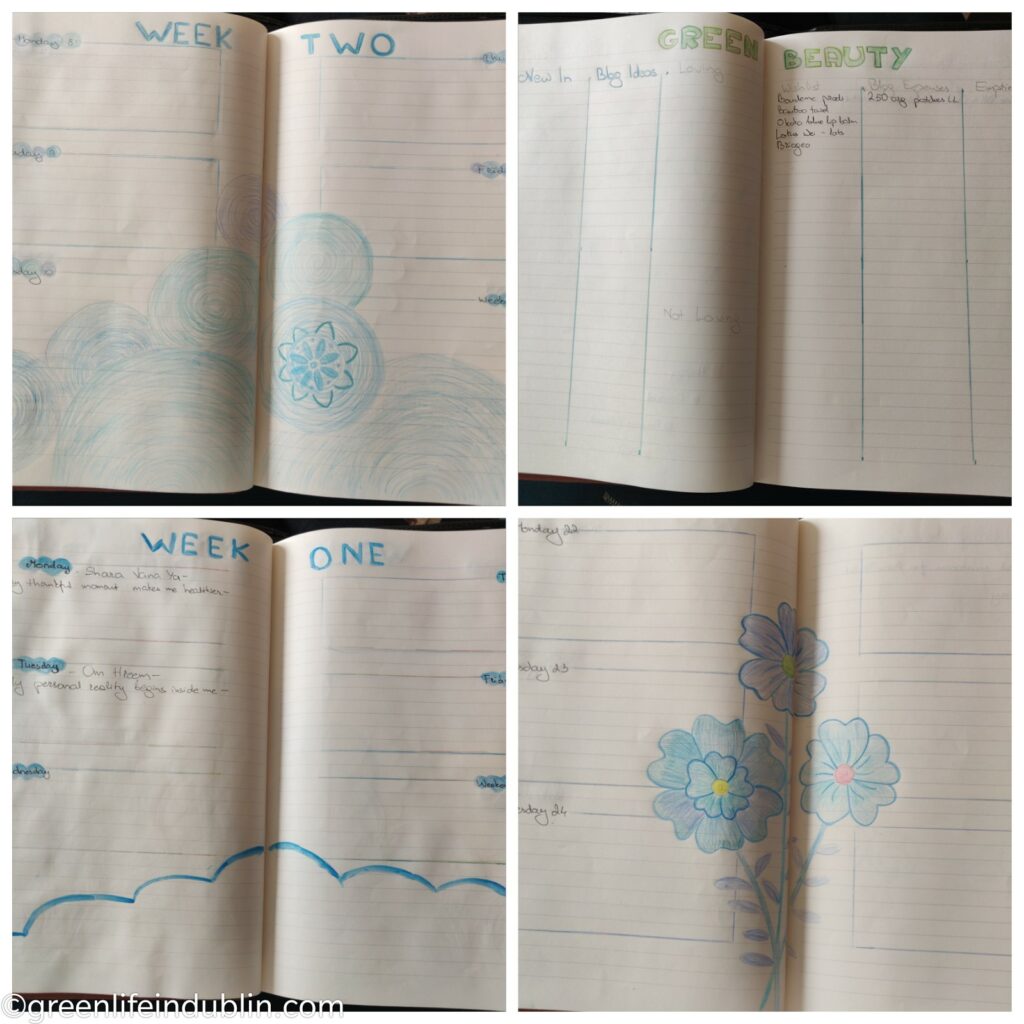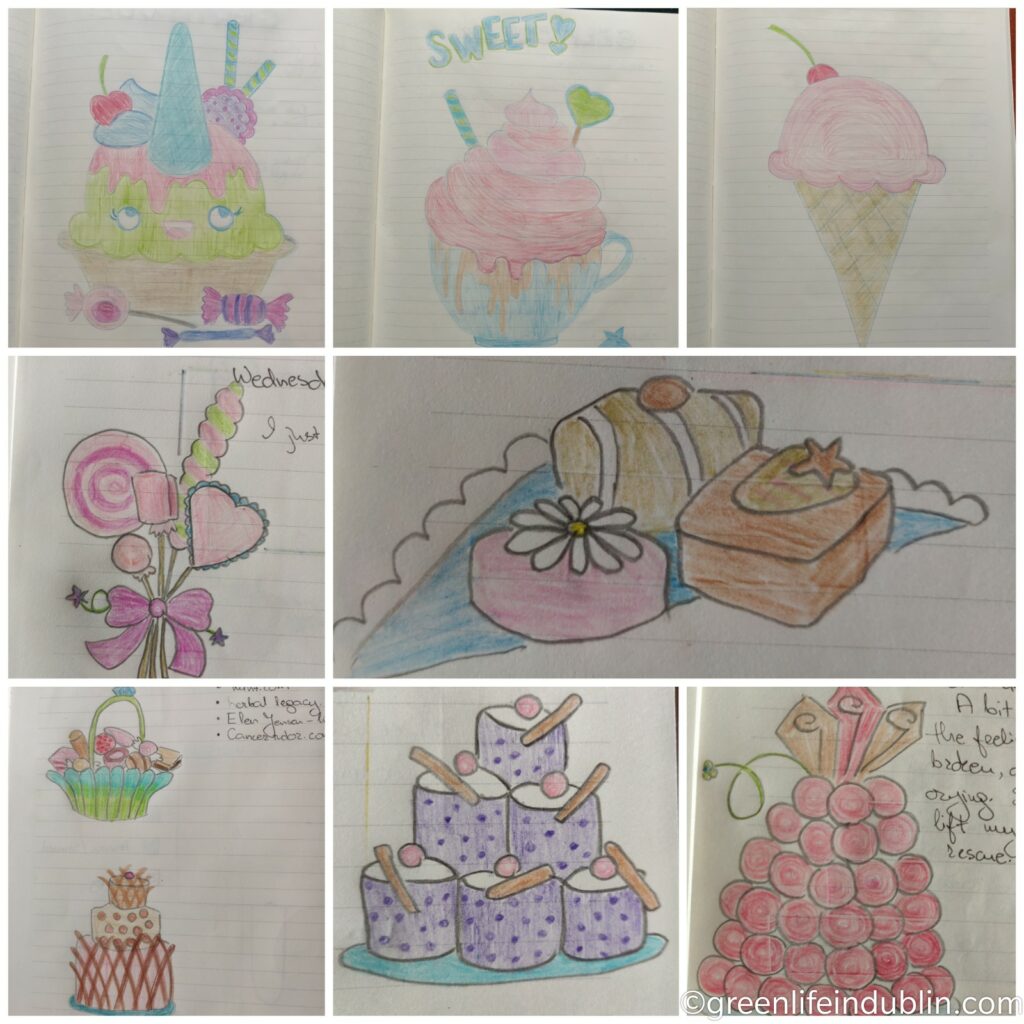 As you can see, I chose a candy theme, all copied from my daughter's books and colouring books, ha! I am not alone into this kind of thing though, some of my favourite layouts also feature lots of sweet things – I saved lots of them in my Pinterest board here and even created a dedicated Youtube playlist here. There are loads of themes, so please choose according to your own preference, ok?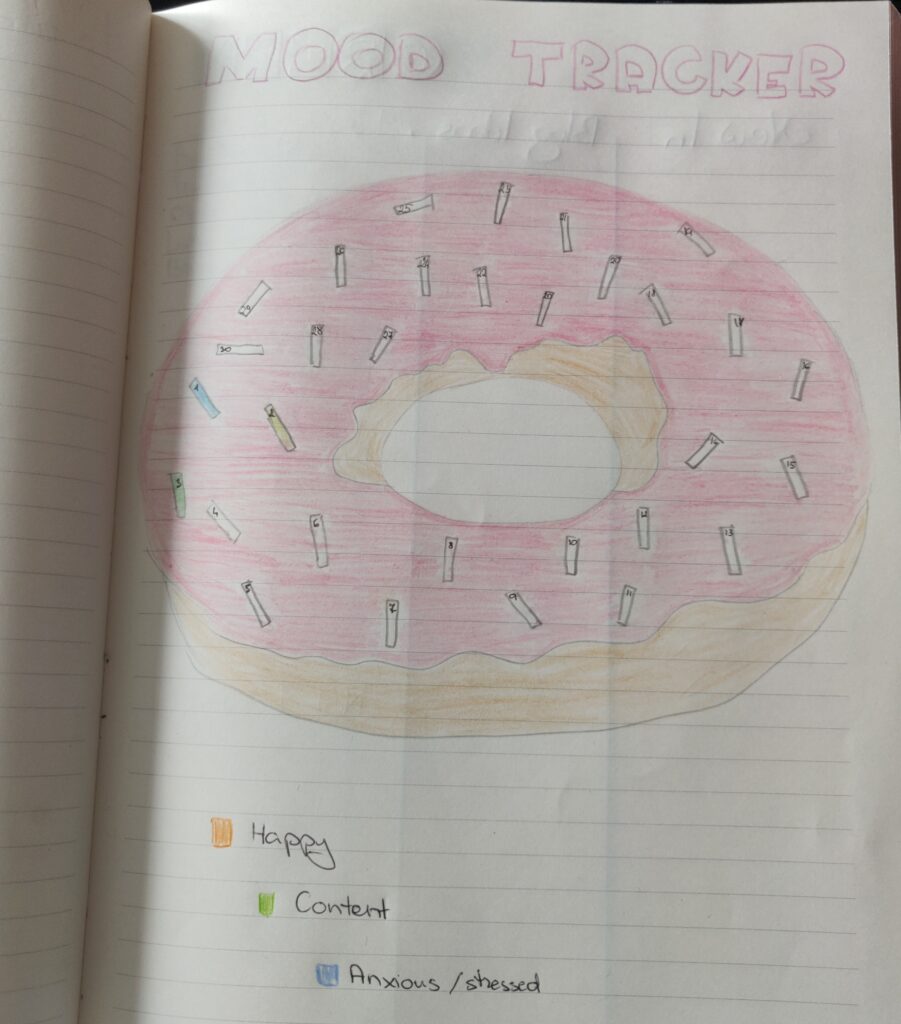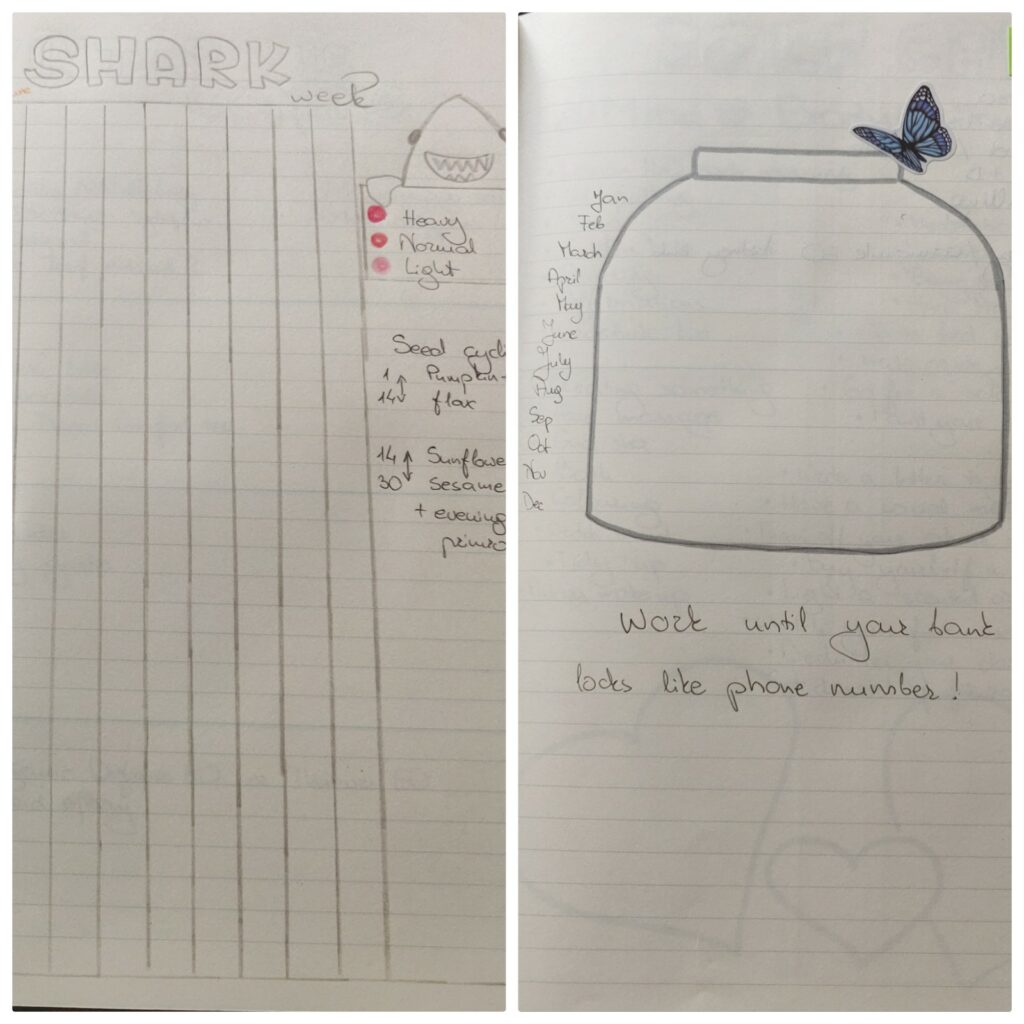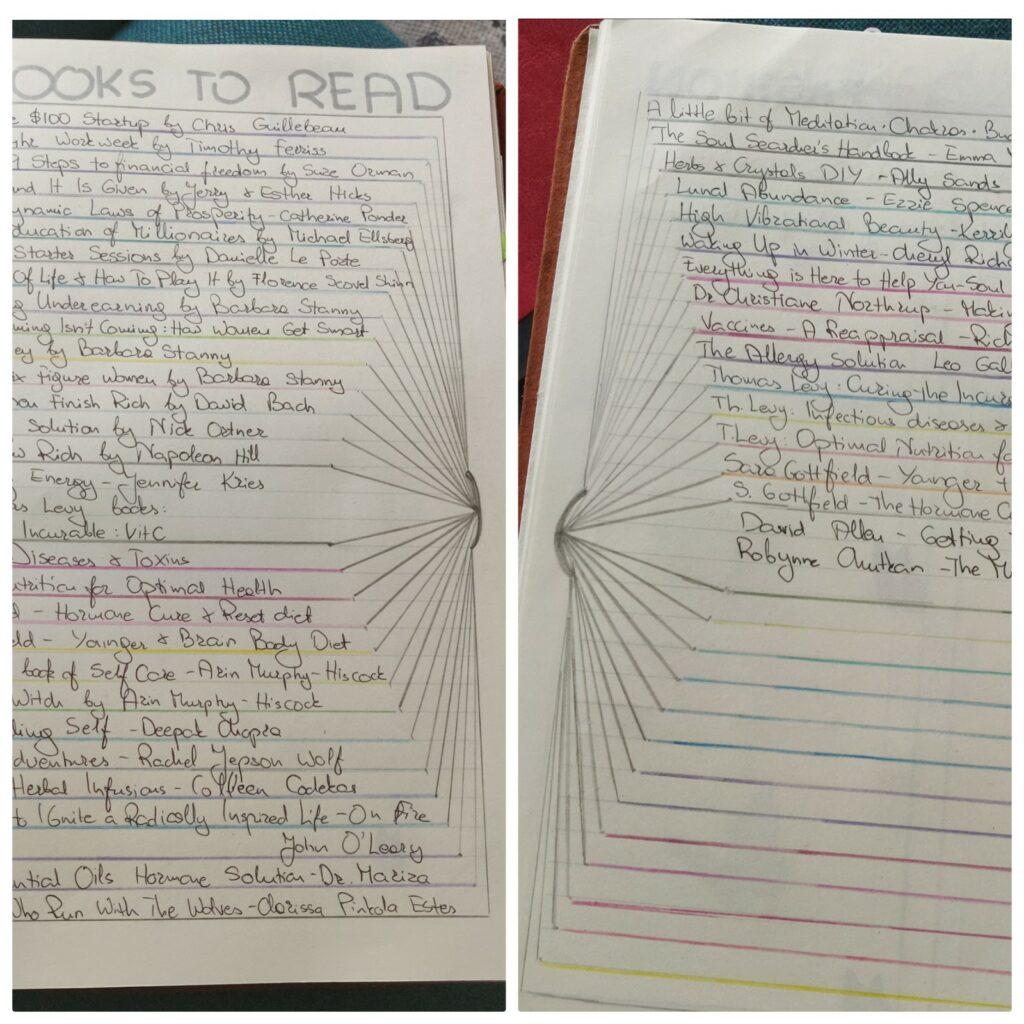 Now, each to their own, different people will be into different things, but if you want to know what pages I created, here is the list – a month overview, weekly pages, green beauty page, to do list, want vs need page, habit tracker and mood tracker on a separate page, even though it could be incorporated into the last page. It's just I have found such cute pages for mood trackers, in form of a doughnut, butterflies, crystals, you name it. Seriously, just check those links to my Pinterest & Youtube playlist above. Treasure chest, no less 🙂
Many thanks for reading, I hope this was somewhat helpful or interesting to some of you. Even though my journal looks like something second grader could draw, let me say I spent many happy hours creating everything. I am not happy with everything, I think I will change the layouts next month, I would love to be more consistent with my theme, and I am not totally happy with the coloured pencils, I'd put in hours of work and got just meh type of results. But still, not bad for a start, and I have to remember I have to learn to walk before starting running . And enjoy every step of the process 🙂 Let me know if this inspires you to start your own journaling journey, or maybe some cute doodling at the corners of your existing diary perhaps?
That's it for today, see you here next Tuesday.
Please like and share my posts on social media, it really helps to get the green beauty word out – and you will forever have my gratitude!
FOLLOW ME ON:
Lots Of Love
Renata