Hi Lovelies,
Welcome back! And welcome if you are new here ???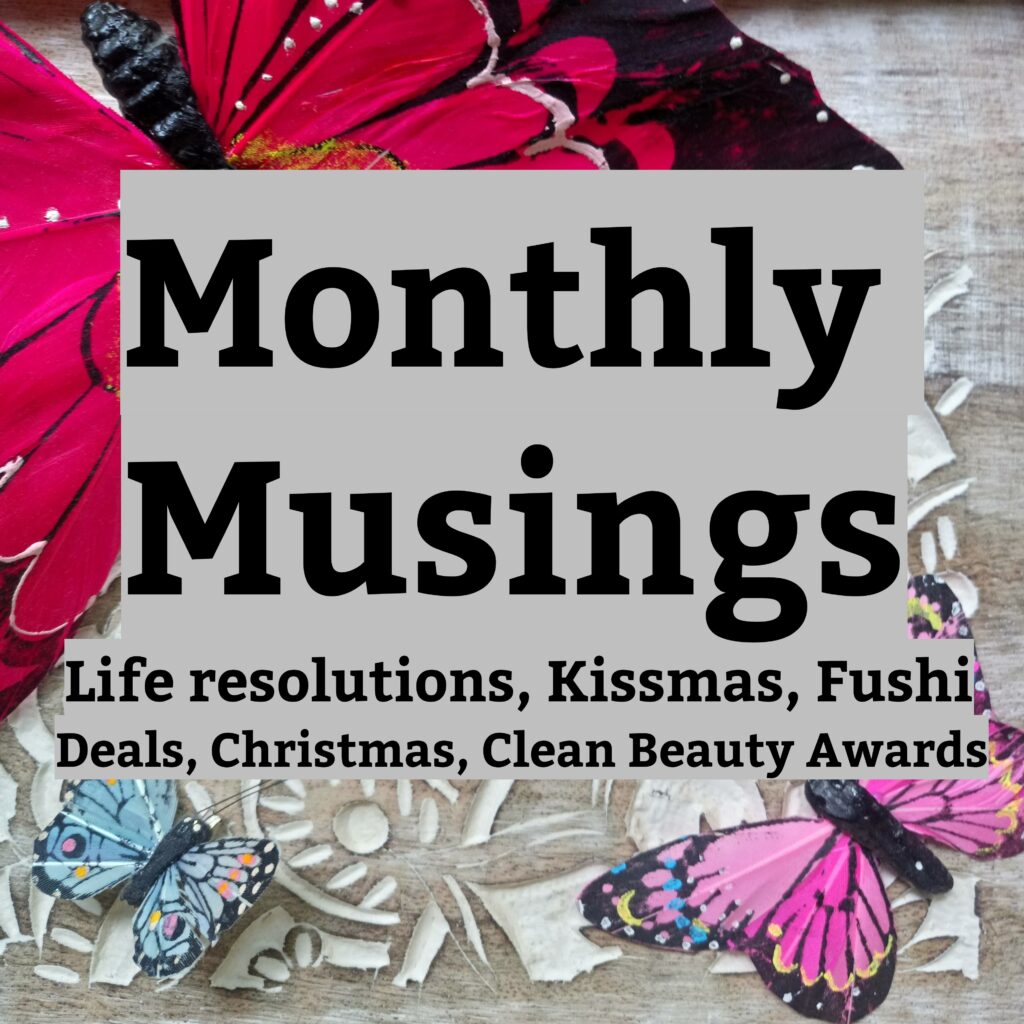 Monthly musings are the posts where I let you in behind the scenes, I talk about what's happening in Green Life In Dublin HQ  as well what I am feeling, thinking, brainstorming, choosing, trying using – and I know You want a peek 🙂
So many things on my mind… I just turned 40 and I am still all over the place with my emotions, not going to lie. I drowned my sorrows at not being the house owner yet in some raw and organic wine (Dublin is now 3rd most expensive city in the world, the future looks more like wishful thinking than reality), had some lovely times with family and friends & bought an outrageously expensive Just Cavalli coat as the present to myself. It was from TKMaxx, so heavily discounted, but still at 270€ – I am still mulling over whether to keep or return it? From the outside it looks like your regular long grey woolen coat, but in signature Cavalli style, it has sexy leopard print lining inside. What do you guys think? Keep? Return?
Ok, feeling-sorry-for-myself-situation is over..  I started new segment on my blog, where I will alert You of the deals and discounts available.  I wrote one for this month already (here) and I will be editing the same post all month long, as the new deals roll into my inbox. So you can either come back to this post over and over or watch the deals on my FB page here – follow me over there for extra brownie points 🙂
I also want to take this as an opportunity to thank each and every single one of you if you used my links to purchase something! I only attach my name to the brands and online shops  I absolutely believe in and stand by myself. Also, as a blogger I worked for nearly a decade for free, before any kind of monetization, which shows I am in it out of passion, not monetary gains. But being able to pay my hosting and other blogger fees without a worry is nice. So BIG THANK YOU again! Isn't it amazing when we can support each other without additional costs for you as a consumer – just by using each other's links?
Just received these beautiful Kissmas Luk Beautifood lipsticks, thanks for them Cindy! See the review and interview with the founder here – if you are curious about them and want to know my thoughts on them.
I am due a few reviews in the near future (I always feel so behind) – but I am also thinking of taking a few weeks off to air the brain and have less plates to spin on the Holiday period. But I am also so used to juggling those multiple plates, aka working on my blog and social media every single day, so I might be able to squeeze at least a couple of posts, you new know. But if I will, it will be definitely be The Best Yearly Products, Yearly Overview kind of posts, all the reviews, seasonal favourites and empties will have to wait until next year for sure. I have some exciting posts to come, Hynt Beauty review, Pure Anada reviews, some body care, as well as review/ make up look of their new dreamy palette called Dreamy (see what I did there?) which includes a whole lotta of new pressed powder products launches – eye shadows Illusion, Reverie, Figment and new Afterglow highlight. They have decided to house all of the new launches into one palette, Dreamy, or you can get them separate if you are not after a full palette. Did I mention the budget price point for all of these? The full palette (five full sized products, the highlight is 9gr of product!! Knowing how pigmented they are, I will be using them for the next 100 years, no kidding. I still have and use Forever Summer I'd gotten last summer and it does not even look I made a dent in it – what I omitted from the review is that one tiny dip into the powder is enough for two days! I am not even kidding you, just omitted this in order to not look unsanitary.. See post here.
Another series of post I am brainstorming is Green Life In Dublin Favourite Products, because I feel not everyone is bothering to look at my Holy Grail Best Product list & when I scroll down my social media, this is not truly reflected in my feed either – sometimes new products hog the space too much and/or I don't want to sound like a one trick pony and talk about the same products as favourites over and over again, so the true workhorses like Hynt Beauty Duet Perfecting Concealer (review), or Bella Aura Core Collection (review) are falling sideways somehow. So expect to see this image below a lot in the new year 🙂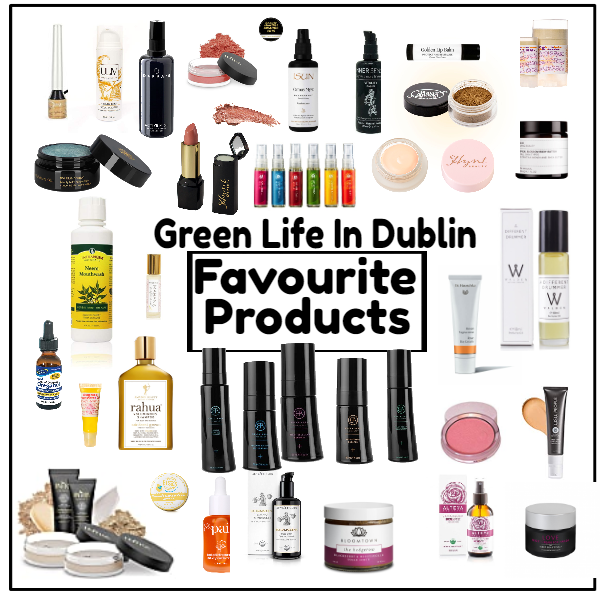 Another thing I am really excited about is the make up products I am about to receive to judge for Cert Clean – it is my second year of judging and I am honoured, humbled and excited! If You guys want a separate post about it?
Last year I judged natural deodorants and the best thing about it was discovery of Routine Blackberry Betty deodorant, (also carried by Pure Anada), so that was fun, but I didn't make a blog post about it.
If You still need odd bit and pieces for presents, You might want to check out my Green Beauty Christmas Gift Guide? All from Love Lula, free shipping worldwide for all orders 15£+ & over 5k of natural cruelty free products to choose from, does that sound good? See this All Things Love Lula FB album for reviews and inspiration 🙂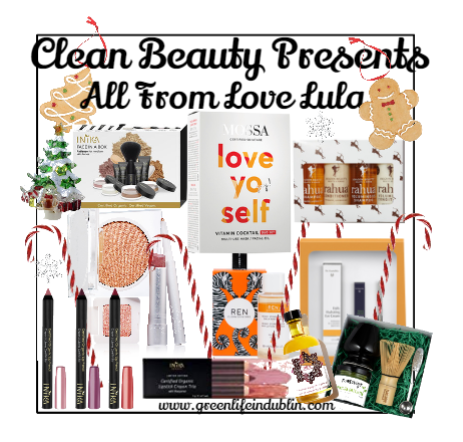 Love Candyland Christmas? Me too! I first came across Raz and Kurt Adler type of decorations years ago and I've been collecting bits and bobs ever since – they don't come cheap as you can imagine This tree is inspiration of mine for a couple of years now, even though I wouldn't go as far as going so overboard that you can't see the tree itself 🙂
As we are approaching not only the next year, but new decade too, my thoughts drift to New Year New You kind of things, you know, making resolutions, taking stock of what I have and where in life I am at, and one tool I get accustomed of having is journals and life planners. Having never found what I want/need in one place, I started creative journaling earlier this year (post) and having finished this beautiful journal you see below, I am oohing and aghhing at the beautiful life planners here – as you can see, I am in two minds whether to get sleek and minimal bullet journal or go for handmade leather boho style – the ones with encrusted semi precious stones and metal clasps had me looking like every heart eyed emoji you can imagine!
The only problem is that not only I already have bought Moon Diary for the next year, as well as this budget planner, recipe book, meal planner, but I also impulse bought page-a-day 2020 dairy from The Range, a regret already, having not even started yet – not only it ripped part at the binding already, but the pages are see through thin, meaning any pen will bleed through. (it was in plastic, so I couldn't the poor quality) and it wasn't cheap either – one would come to expect it from 1£ diary, but not for over 11 one. Should I become one of those customers ripping off the plastic in store?
Oh, one more thing before I go – remember my Fushi review from not too long ago? I wanted to draw Your attention to their step towards Zero Waste – not only their haircare now comes in glass bottles, but you can now refill it in selected Zero Waste stores. Also, the brand just acquired Leaping Bunny certification – how fab?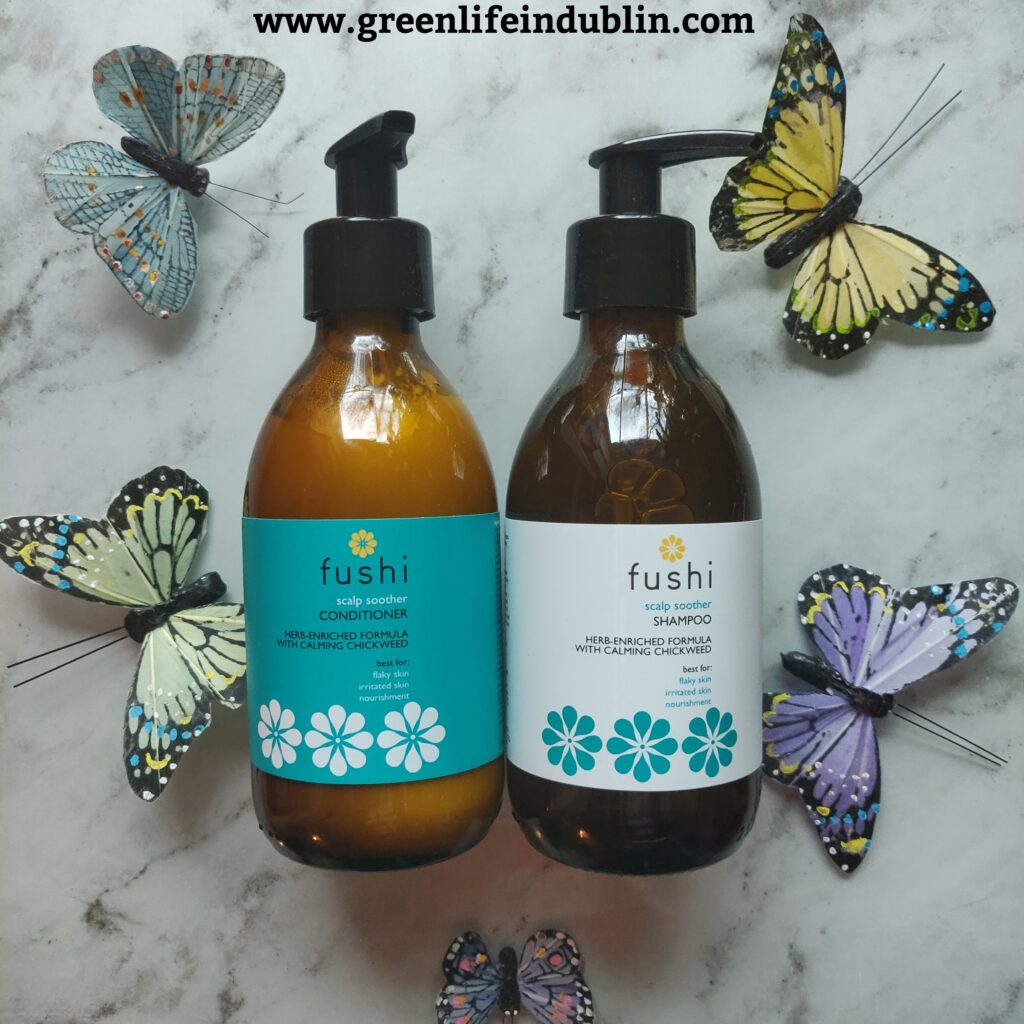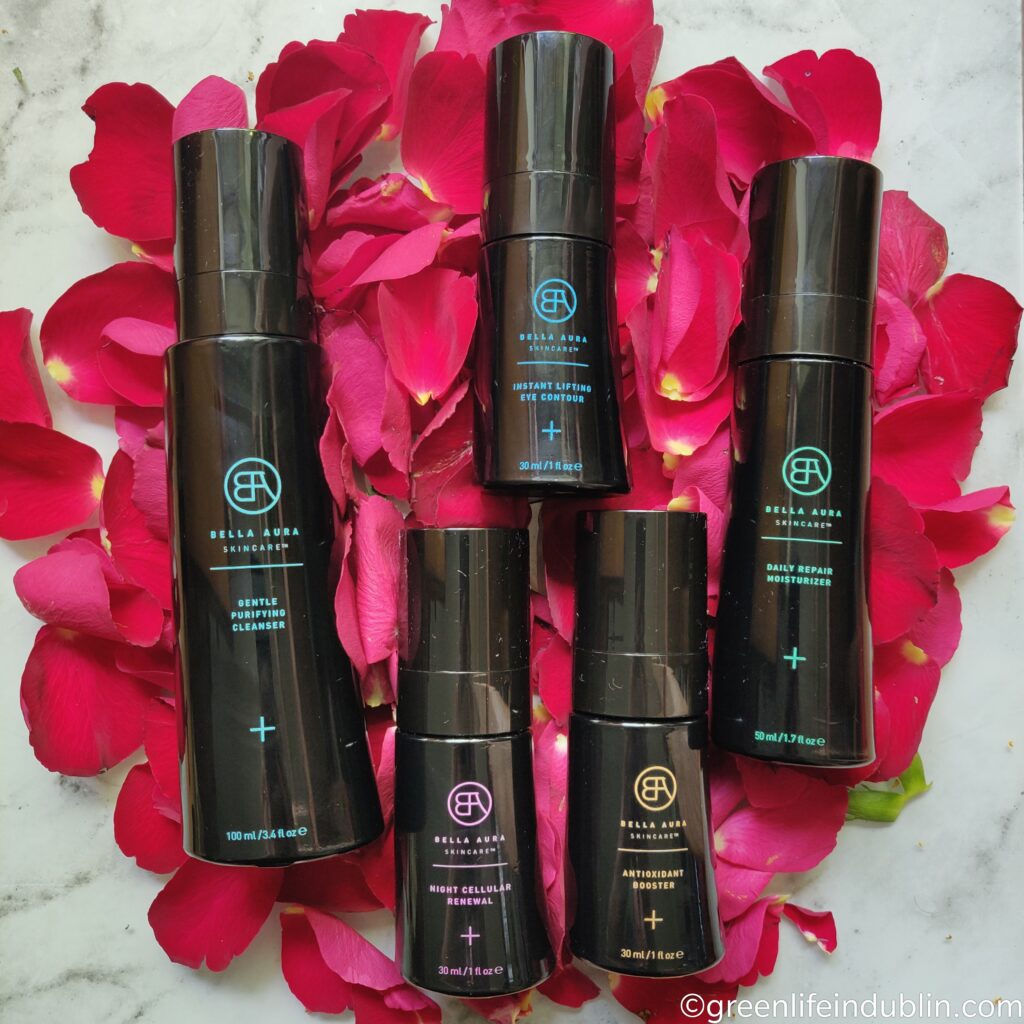 Umm, if You need any more reasons to love Bella Aura, Yasmine is donating whopping 75% off sales (not profit, sales!) to Canadian Red Door Charity! Woop Woop ?
I think that is it for today. See You here next Tuesday if not sooner!
FOLLOW ME ON:
BLOGLOVIN
INSTAGRAM
TWITTER
FACEBOOK
YOUTUBE
PINTEREST
& MY LAST BLOG WITH 400+ POSTS