Hello Lovelies,
Welcome back! And welcome if you are new here ???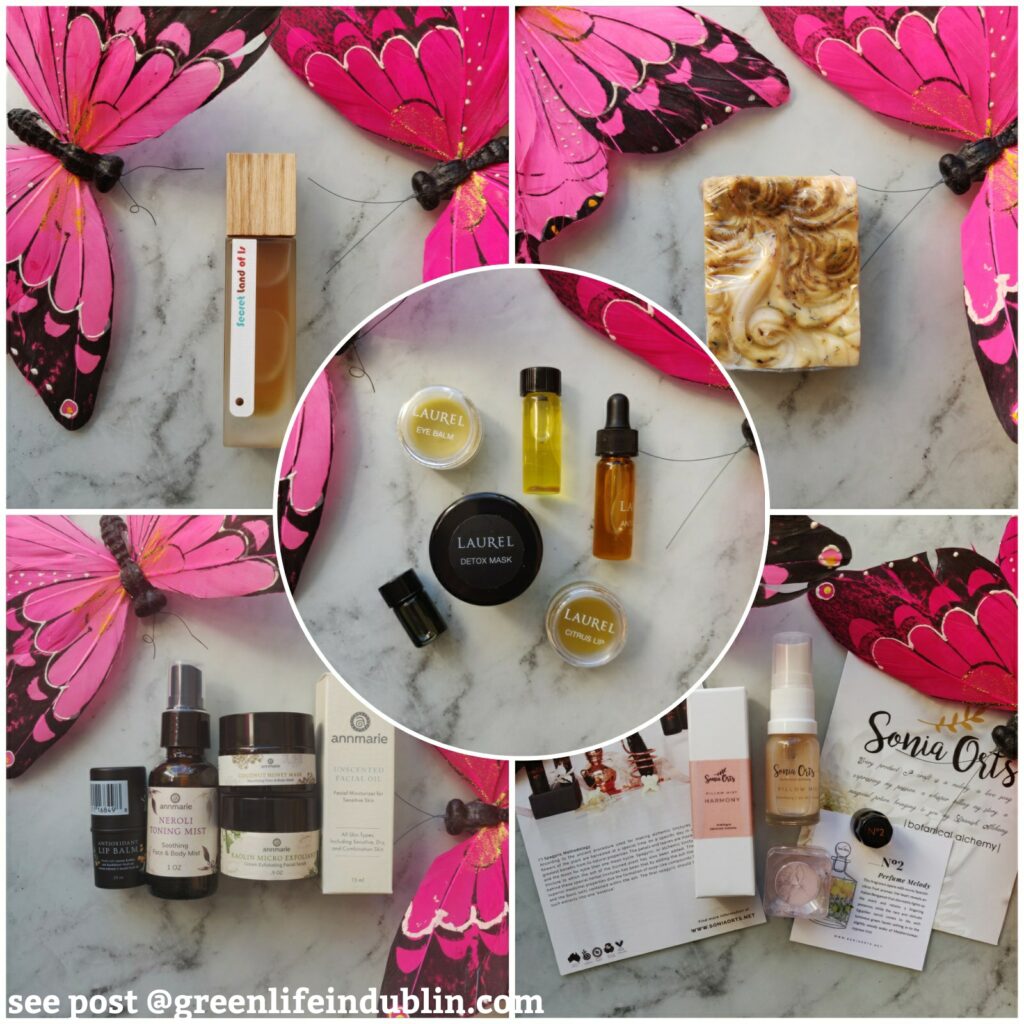 The Best Or nothing! Don't You just love this? The Dutch Health Store included it in their logo for good reason – this online story does what it says, it carries only the most natural brands and products. The customer service is next to none too, see this review post will vouch for it (27 follow up emails after postage went awry, anyone?) See this FB album for 16 more posts & click that "read more" button to see what I got now?
ANNMARIE SKINCARE probiotic serum with tremella mushroom – bio facial elixir
Official blurb says "Support your skin's natural defenses with this concentrated blend of skin-reviving probiotics. Olive leaf extract and astaxanthin work to shield skin from harmful elements with superior antioxidant activity. Tremella, an ancient Chinese beautifying mushroom, is nature's alternative to hyaluronic acid, immersing skin with deep hydration. Restorative herbs work together with biome-friendly extracts, to bring skin back to a state of balance". Now, does that not sound good? It does, and that's exactly why I jumped at the chance to buy it. I have tried a sachet sample previously in it impressed me enough to invest in a full size. So far so good, I will report back with a review.
These are POWERFUL! I have had a drop of sample of this and Love blend I couldn't forget both of them. I wish to collect all of them over time. What does it smell like, you will ask? Well, like the name suggests, t smells earthy & grounding. Ingredients include Essential oils of: [Santalum album (sandalwood), Amyris balsamifera (amyris), Myroxylon pereirae (peru balsam), Cedrus deodara (cedarwood), Vetiveria zizanoides (vetiver), *Amber, Copaifera reticulata (copaiba), Kaempferia galanga (galangal), Pogostemon cablin (patchouli), Zingiber officinale (ginger), Eremophila mitchellii (buddha wood), Curcuma longa (turmeric).*Organically grown or wildcrafted.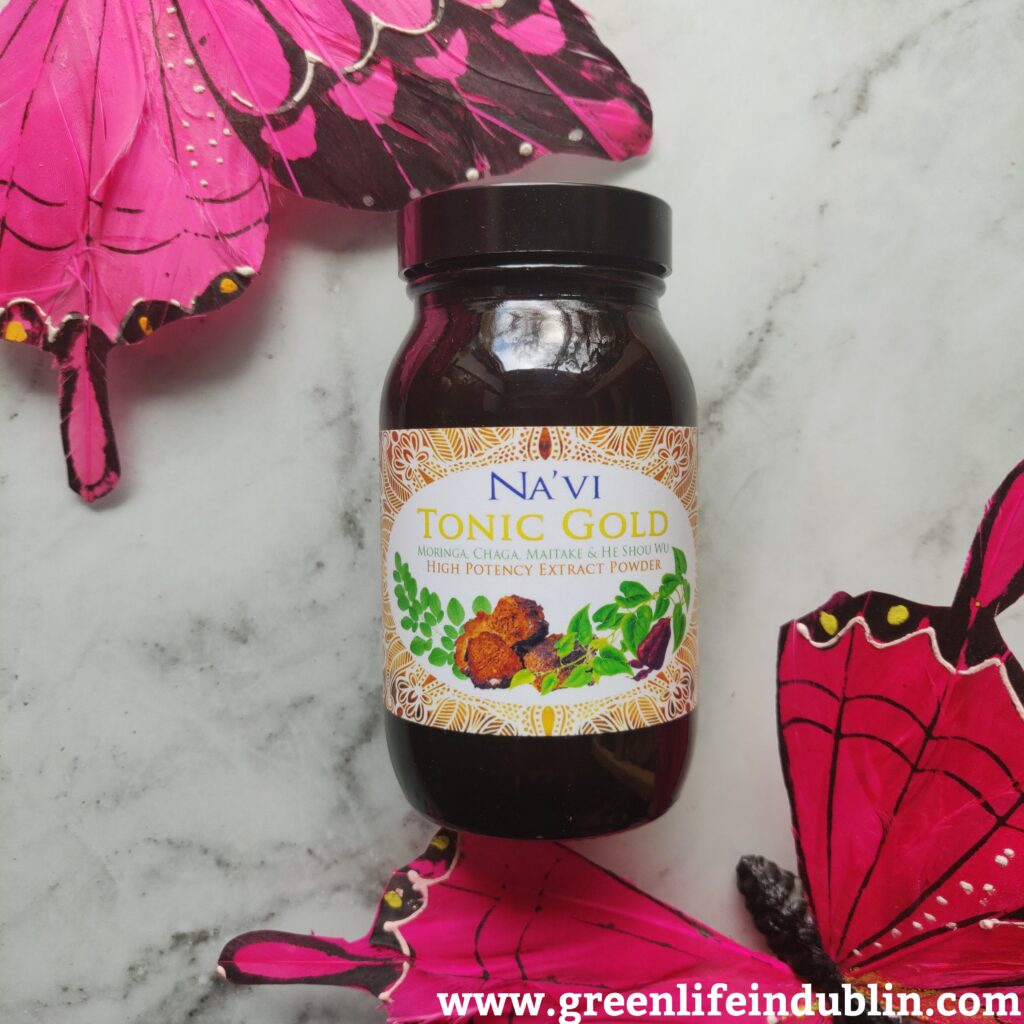 NA'AVI ORGANICS Tonic Gold – Herbal Coffee – Immune Boosting Antioxidant Elixir
I'd bought it specifically because the brand promised it tastes exactly like coffee, the official blurb says " this elixir has been researched over the last 3 years, and Na'vi Organics now have found the perfect sources for the ingredients, along with carefully balanced quantity ratios to create a fantastic tasting beverage. During the sample period, many customers instantly compared its taste and aroma to a satisfying cup of coffee". Well, as you can guess, I am trying to quit coffee (again) and was looking for the perfect coffee replacement. This does not taste like coffee at all, but has reallllllly good tonic ingrediets like moringa leaf, chaga & maitake mushrooms & prepared He Shou Wu – all the ingredients I wanted to try anyway – in a balanced formula! Na'vi Organic products are something I want to get more more more of – just look at the ingredients of the products and you too will be like heart eyed emoji too 🙂 Coming back to the taste of this product, at the moment I am mixing it with decaf coffee granules, with plans to replace that with dandelion root coffee in a few days/weeks.
BEE BOYS Sun Protection Lip Balm
New brand to Dutch Health Store, it hails all the way from Hawaii. As the name suggests, it offers various kinds of products with beeswax. I have my eye on a few products like Muscle Balm, or Chocolate Body Balm & thought I'd start with something small, like a lip balm with SPF. Interestingly I didn't even check to see the exact SPF number until now – and they don't even claim any SPF measure. Judging by the whiteness, I am guessing it might be SPF30 or similar, because it is whiter than any SPF lip balm I own, but do not take my word for granted, it is my guess only. Made with nourishing ingredients like organic raspberry seed & coconut oils, beeswax & propolis, this has non nano zinc oxide and organic lemongrass oil. Naturally water resistant. Reef Safe!
Oh my Gosh, I wish social media and blogs would have a scratch and sniff feature so I could share this with you! It is gorgeous and everything I want in the perfume – it has notes of sandalwood, rose otto, mitti attar, spikenard and vetiver and to me it smells both masculine and feminine, like a walk in a mossy forest with hints of sweet flowers coming through. I am one of these rare breed of females who use men's perfume, but as it might get too much sometimes, I usually layer them with something sweet – there, my secret is out 🙂
Delizioso Skincare Cranberry Zest Palm-Free Artisan Soap*
This is too delicious. Not only is looks too good to be used, but it smells so good too. The part I like the most is that it is coconut milk based, with zero palm oil!
This product is:
• 100% Natural
• Vegan
• Cruelty Free
• Made with certified organic ingredients
• Handcrafted in Canada
This product DOES NOT contain:
palm oil, fragrances, SLS, synthetic dyes, animal products and other synthetic ingredients.
*Sonia Orts perfumes are actually on 10% sale at the moment until 11th Feb, I thought I'd tell You that in case You want to surprise Your Valentine or Yourself with truly natural perfumes?
Laurel Skincare has a cult like following in the green beauty community, so I am really excited to dive in. I will report back on both brands!
---
So, you guys know my love for Dutch Health Store is real, & dare I say it is mutual - it was instant YES PLEASE when Wilma asked if I want to join their partnership program, which means I now receive a small percentage if you use my links - at no extra cost to you as a consumer & let me say this, I appreciate your support this way so much x
Somewhat related note – I finally plucked up the courage to start my Youtube channel & You can see my first ever video below. I am in the process of sorting the technical stuff like sorting out the background & choosing the best camera to buy and hopefully it will be onwards and upwards from here 🙂
Thanks for reading ? Now, your turn! Have you tried any of these products? What are your thoughts on them?
Lots of Love,
Renata.