Hi Lovelies!
Welcome back! And welcome if you are new here xoxo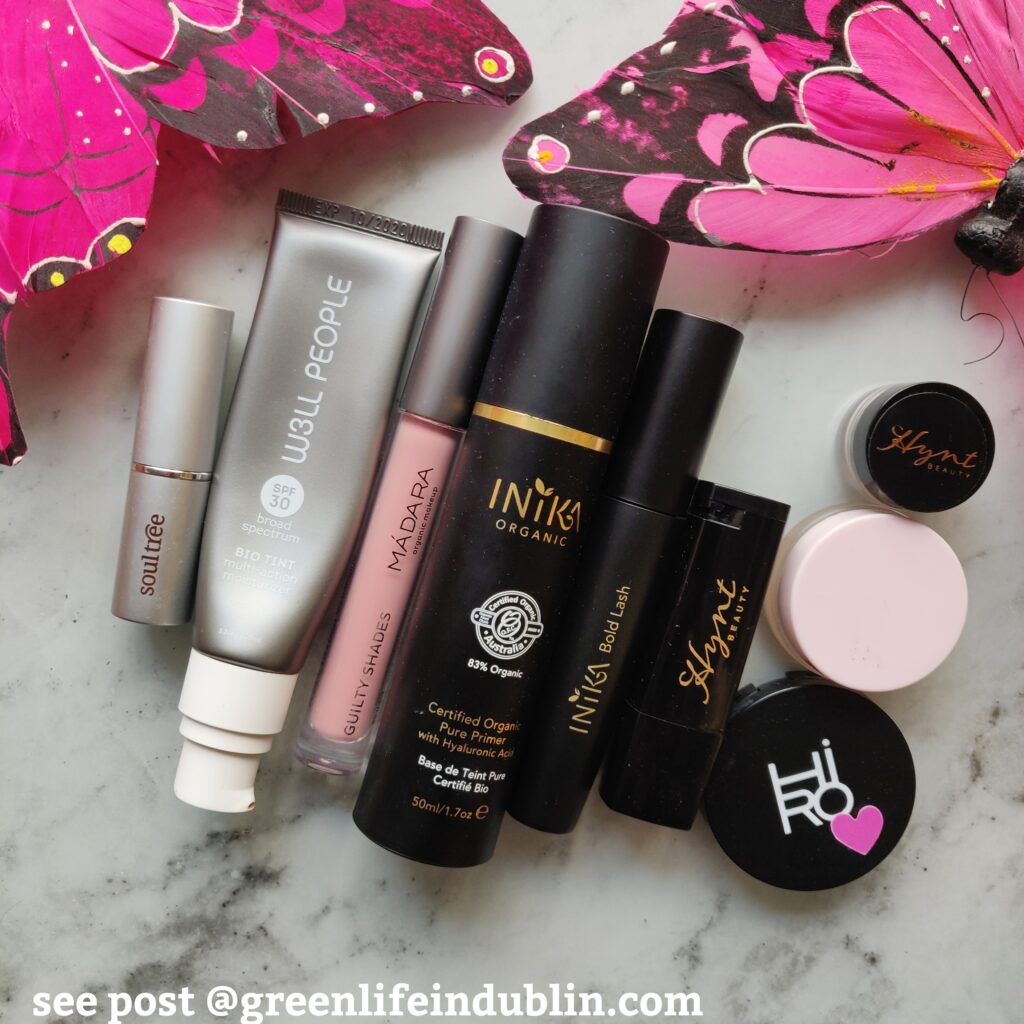 I hope You are all well? Today I am coming at You with the first part of my Winter Faves – I thought about this kind of post & I immediately thought to myself "I have no faves to talk about", but after a little rooting I found so many that I have decided to split it into two posts & made a Youtube video about it! Still cringing about it – you have no idea how much effort it took me to get over my fears! Please bear with me, hopefully it it will be onwards and upwards from here ?
All the faves I will list here, I am wearing in the photo above, so you can see how it all looks like in real life – no filters or retouching of any kind, I am not about that life. This is going to be a pretty short post, as it is not a review, so I don't have to go into great lengths about the brands, their ethos and history.  Shall we get started?
I will go on in an order as if I were putting these products on my face.
INIKA CERTIFIED ORGANIC PRIMER
Love everything about it except the smell – but luckily it fades soon. Make up stays as long as you need it to stay, though, and that is exactly the reason I love it. See full Inika make up review here.
W3LL PEOPLE BIOTINT MULTIACTION MOISTURIZER SPF30
a tinted moisturizer with really good coverage and added SPF, that I can't let go of for the last two years. Sadly not available if EU- brand left EU a few years back for some unknown reasons. Some companies like The Detox Market will ship here, but there's this thorny issue of custom charges? Oh, I am in the shade light.
*Update in March 2020 – the brand has sold out to Elf, so from now on I can't vouch for it anymore, my guess it is only the matter of time when it will be reformulated for the worse.
Umm, what can I say that I haven't said for the past five years already?? Oh yeah, maybe that's the best full coverage concealer ever? No other concealer compares and I always go back to it. Holy Grail status, for sure. See Hynt Beauty here. I have the shade light.
Related - Green Beauty Swatch Gallery
MADARA GUILTY SHADES MULTIPLE IN SHADE SEDUCTION
I have a first impressions review of Madara cosmetics here and while their concealer didn't live up to my expectations (too light of the coverage, not enough lasting power), this was another story – I love it! The shade is almost exact dupe to the Stila blush I used to love (blanking on the name, that was over a decade ago), so I grab it almost every time I wear make up. Same for the eyes, very easy to apply, does not crease, lasts a long time. Love.
I can't say enough of good things about it! Super pigmented, lasts a long time, does not bleed into fine lines around the lips, does not that that icky taste some other natural lipsticks do, is all natural, what else? Oh yeah, it looks AMAZING on all skin tones and undertones! With this lipstick my quest for perfect nude is well and truly over. It makes me smile every time I wear it and I have never received more compliments on a lipstick in my life. I rest my case.
Related - Audrey Hepburn signature lipstick natural dupe
LAVERA BLACK EYE PENCIL
Not super duper fave as it transfers to the upper lids, but other than that, it is really black and it stays, so still a fave. Lavera make up review & look here.
INIKA BOLD LASH MASCARA
Unlike so many other mascaras, Inika mascaras never let me down – no flaking or smudging, they give lashes to rival conventional mascaras, so what more can I ask for? Love.
It is cream to powder product in the shade Taupe. At first I though it is too warm for me, as I was so used to ash coloured brow products I'd used before, but I warmed to it quite quickly. Get it? Sorry, couldn't help myself.
See the video, but please be gentle with me ?
Thanks for reading, I really appreciate that!
Lots of Love,
Renata.