Hello Lovelies,
Welcome back! And welcome if you are new here ???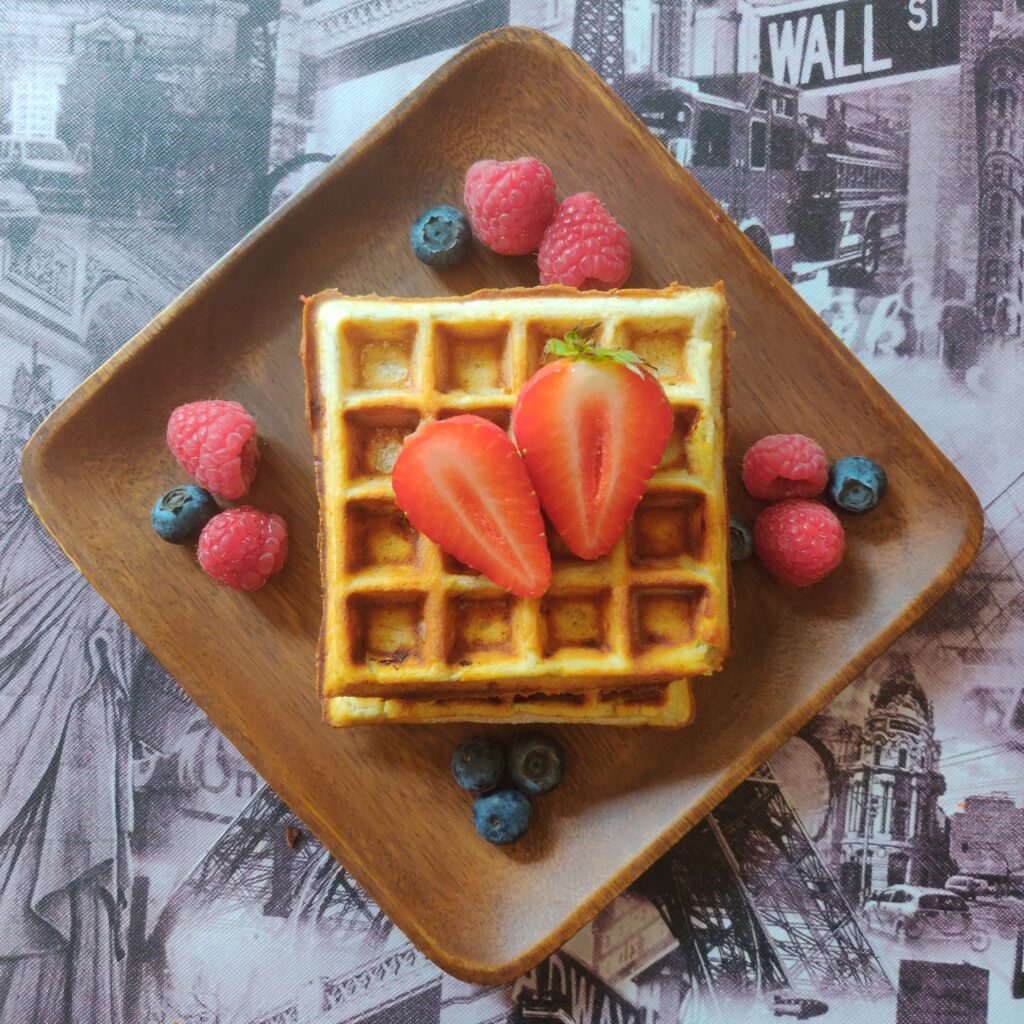 Hope all of you are well and enjoying summer? Today I wanted to share something I have been enjoying a lot lately – healthy (and gluten free too!) banana waffles. The whole family will love them! Freezable too, so you can batch cook them and have healthy breakfast stash for weeks to come. Let's get into the recipe?
It is very easy & the beauty of it is that the ingredients can be changed to suit your preferences, more on it later.
ingredients:
? 8-9 over ripe bananas
? 4-5 eggs, depending on the size
? 3 cups of rice flour
? half a cup of corn flour
? 1 teaspoon of baking soda
? a pinch of good quality salt
? half a cup or less of buttermilk or yogurt or plant milk
? half a cup of good quality oil (I use virgin coconut oil)
? OPTIONAL – superfood powder of your choice 
(I love Na'vi Organics or Shaman Shack )
How to:
Could't be easier – mix dry ingredients together.
Peel & mash the bananas in a separate bowl. Add eggs, oil & liquid of your choice (yogurt or plant milk). Let the mixture rest for about 30mins, but if you are short on time, you can start cooking it straight away too.
No added sugar needed due to over ripe bananas! You can waffle other fruits or even veg (sweet potato or similar) too – I love using the pulp from juicing carrots & apples too. You might need to add some healthy sugar, it depends on what you will use. Don't have rice flour? No problem, use GF flour mix or grind oats, although oats will give you a bit of a different taste. You can add protein powders too. Don't do eggs? No problem, use chia or flax egg, although you might need to adjust the flour/ liquid ratio. You can also boost the nutritional value of them by adding superfood powders too, preferably the ones that do not change the flavour too much – but that is totally optional.
The leftovers can be frozen for up to two months, but I doubt if they will last that long 🙂
Enjoy!
Random, but not really - see all my natural beauty posts housed in this FB album here.
Lots of Love,
Renata.