Hi Lovelies,
Welcome back! And welcome if you are new here xoxo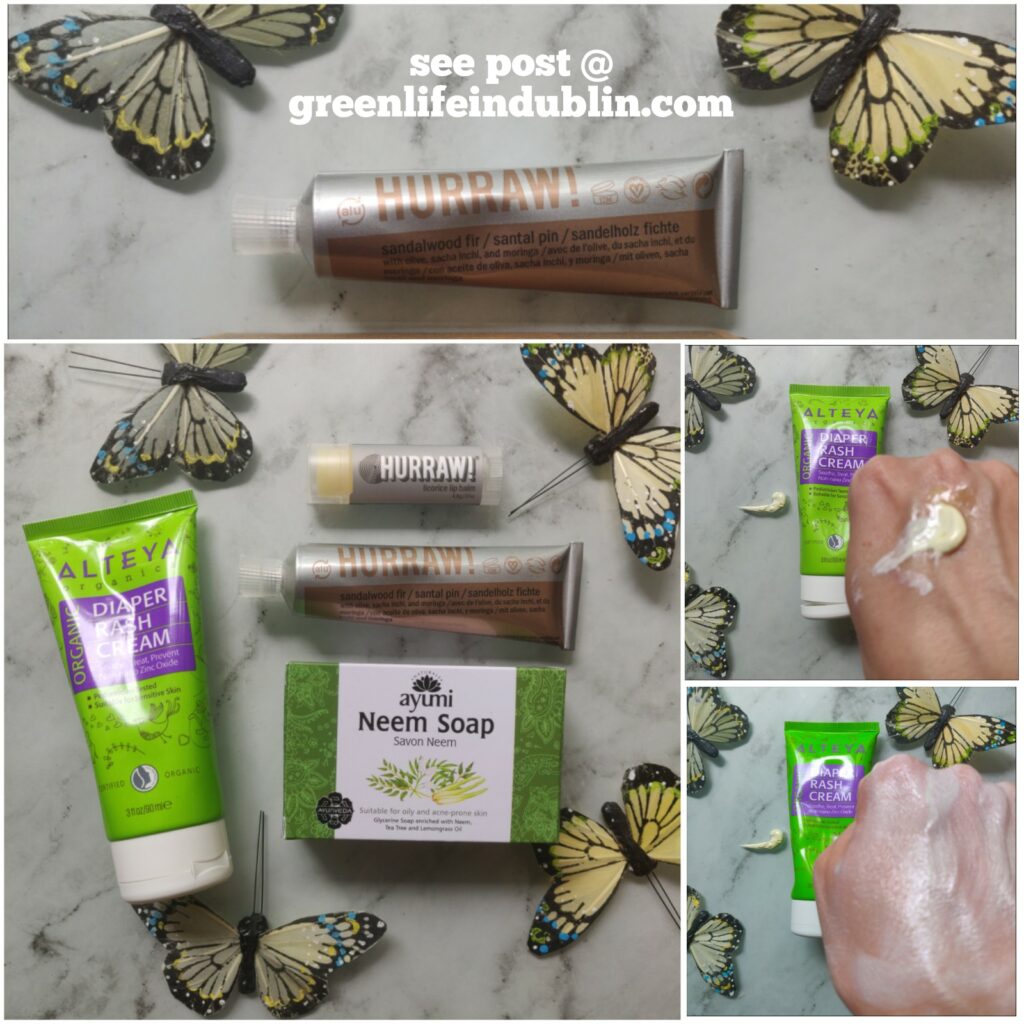 Hope You are all well in these difficult times that seem to be dragging on for what seems like forever?
How much do I love Love Lula*? 80+ posts much ? Today I will share what new products I picked up for this month, as well as more in depth thoughts on last month's products. Shall we get started?
HURRAW SANDALWOOD & FIR VEGAN BALM & LIQUORICE LIP BALM
Hurraw lip balms are one of the longest lasting loves for me – I am seriously never without one for the last half a decade if not more. Moon Balm is my absolute favourite due to a bit of different texture & lasting power, used daily and repurchased way before it runs out. I CAN'T and won't ever be without one. Hurraw, if You are listening, please never cease making it!
Pretty much all my life I disliked liqorice with passion, but having made a U-turn on it, I decided it is time I got myself a liqorice lip balm too.
The brand expanded the range recently, added highlights called Aura Accent Balms & Vegan balms in a squeezy tubes, called BalmToo. Both are rather pricy in my opinion, so after a little debate with myself, I went for a Sandalwood & Fir balm, as I figured I would get much more use out of it.  Because anything sandalwood has my instant attention 🙂 Let's look at the description of it?
"Bee free, Shea free, Soy free, Palm free. Metamorphosis complete. A squeezable, vegan, true balm (no water or hydrogenated 'butters') that melts into skin and absorbs quickly.
BALMTOO is not a lotion; just a smidge is all you need for anywhere application: face, fingers, neck, toes! One tube is equal to approximately seven sticks of lip balm. [Hmm, interesting!- R.]
Unique cold pressed oils – exquisitely pure scents – 100% recyclable tube
Earthy, sweet with a hint of fir. Moringa dances with sacha inchi for a rich recital! The sandalwood oil we use is precious and rare but sustainably harvested in New Caledonia so fret-not friends! (but of course, use wisely).
Moringa seed oil: Excellent emollient; moisturizing with anti-inflammatory properties.
Olive fruit oil: Tiny giants offer their gorgeous green oil; amazingly hydrating.
Sacha inchi seed oil: A perfect balance of omega 3 and 6. Great internally, great externally. Aluminum: In our efforts to reduce plastic, we chose aluminum! The tube is 100% recyclable. How To: 1. Unscrew the cap. 2. Flip the cap over and re-screw onto the tube to puncture seal. 3. Re-seal using either side of cap. 4. Squeeze gently from the bottom up. Squish or roll the tube up as you use product! The cap is recyclable #5.
Heat Stability: EXTREME heat (prolonged exposure to 90°+ temps) can affect this product's squeezable-ness. Please don't let it sit in a blazing hot mailbox or in your car ( unattended 😉 during the hot summer months.
Shelf Life: No preservatives are used in BALMTOO. The brand packages them in sealed, oxygen-free aluminum tubes for maximum preservation, but cold pressed edible oils do best if kept in optimal conditions (60-70°F)
ALTEYA ORGANICS certified organic DIAPER RASH cream
Umm, the reason I got this isn't a baby, it's perioral dermatitis! Having acquired that "gift" about 4-5yrs ago, I am still in constant dance with it. For me it stems from food allergies & leaky gut, but anyone who has an autoimmune knows, it comes and goes, and then comes back with a vengeance when you least expect it. My latest bout of it coincided with bloody Covid19 & lockdown. Remember those first weeks of it when we were told to prepare for a good number of us possibly dying? Needless to say that brought an enormous stress to all of us, and was a contributing cause of my latest dermatitis outbreak. What I am getting at is that I fall into that category of people who find relief from that insane itch using products with high percentage of zinc. I just ran out of other product I found great for my dermatitis, so I decided to chance this Alteya Organics Diaper Rash cream – there, I said it. I will be using a diaper rash cream! Well, in my defense, when you are in that intense moment when the itch is so bad that you want to get out of your skin, you would try anything. I am also not the first blogger to get a perioral dermatitis, The Organic Bunny & Gurl Gone Green also had it and guess what they used to heal? Yup, diaper rash cream. So be it.
AYUMI NEEM SOAP
Love the brand, love the soap! See the brand overview here. Natural budget brand that is a hit with the whole family, repurchased more times than I can count.
See nearly 90 Love Lula related posts here.
See my Holy Grail products here.
Thanks for reading! See You here next Tuesday.
Sending LOVE & LIGHT!
Renata.