Hello Lovelies,
Welcome back! And welcome if You are new here xoxo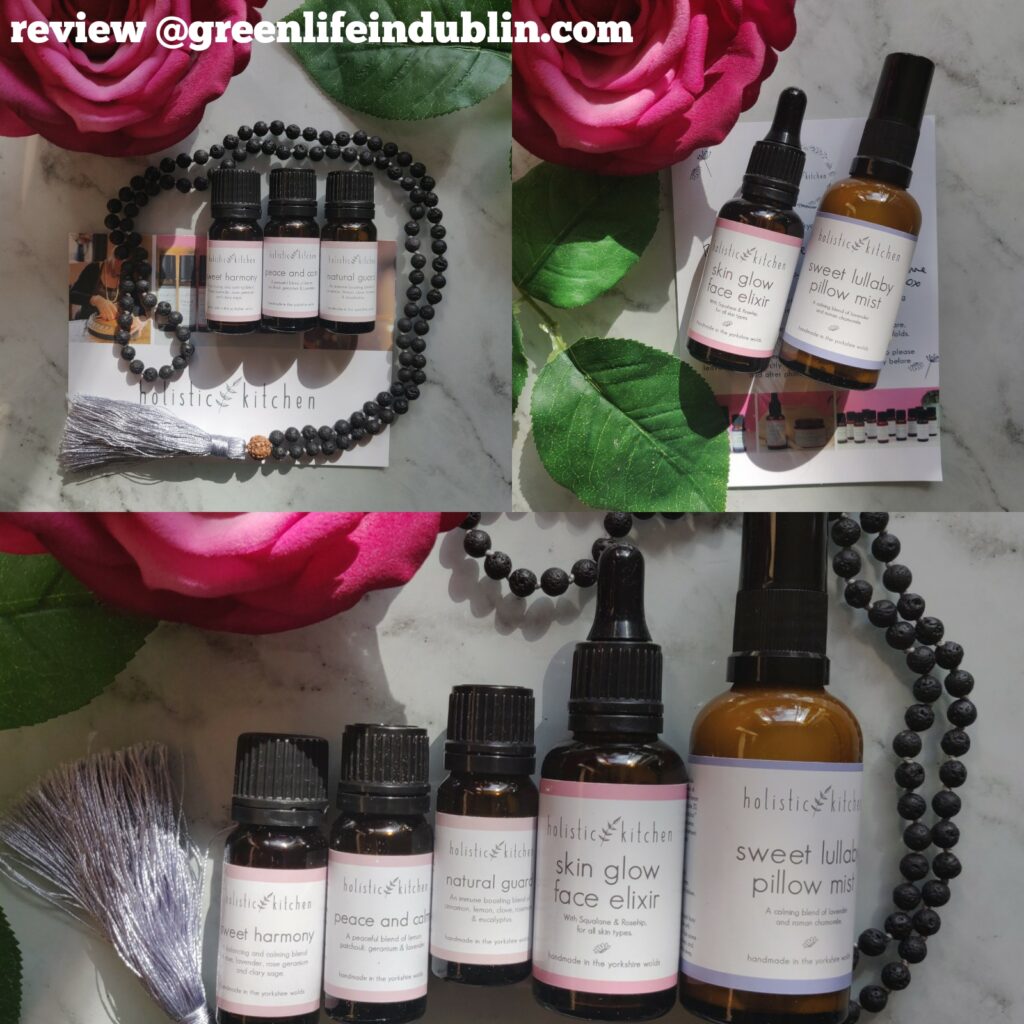 How are You, I hope You are well? Today I will be reviewing small UK women-owned brand called Holistic Kitchen. Interested? You are in the right place 🙂
So I will admit I would still be oblivious to the brand's existence if Sallyanne herself wouldn't had approached me in one of Facebook groups. There was a time where I knew of every brand out there, but now they are popping like mushrooms after the rain – it makes me very happy, but I had to release my inner pressure to know everything about every brand. I still love discovering them though! Let's look at what Holistic Kitchen is and what the brand is all about? It was started at the kitchen table, after personal experiences with baby's eczema and other issues & struggling to find products that work. She offers a selection of skincare and also essential oils, and as I had too much skincare at that time, I was more interested in reviewing essential oils. So I asked about them, what "brand" and what kind of quality does she use and this is what I got via email:
"My essential oils are a therapeutic grade which I purchase in bulk from a reputable supplier. So I buy the individual oils in and create a blend (recipe) from using the oils. So its like making a cake but adjusting the quantities of oils to eventually get the right scent. I research, test and blend unique combinations that will heal physical ailments, reduce stress levels and balance hormones, while at the same time, rejuvenate your skin (skincare range) and warm the soul. I've put a lot of time and energy into my products to make them affordable, ethical, and kind to the environment.
It's a bit of a process so only make one new blend a year now, and I have a blend for every mood, emption and need. I haven't got a clue about distilling them myself, I like to watch videos about it but that's not my area.
I work from my home in the Yorkshire Wolds, and I have three young children too. Inspired by working with essential oils as a holistic massage therapist, I felt drawn to create my own blends, balms, and skincare. I wanted to create more of a natural environment for our children in our home.
I could not get enough of the natural raw ingredients available to us. It amazed me, how their magical natural benefits, beautiful scents had the ability to heal the mind and the body.
It was during my first pregnancy, I started to take more of a holistic approach to what I was using on my skin. From experiencing a bad case eczema on my hand, I started to look at chemicals in household products and skincare, and realised that this was the main cause of my flare-ups. I threw out all household cleaning products with chemicals and started making my own bathroom and kitchen cleaners. My eczema slowly went and I was amazed. This set me off on my chemical free journey and I found myself obsessed with finding out more. That was in 2013, so from then I made essential oil blends and balms for myself, friends and family and set up a FB page. In 2017 I had my website done which made it easier to handle more orders. Since then my small business has been growing at a nice rate, around being a mum too."
My thoughts and verdict: well, being a mum to three small kids and managing a business is some kind of a superpower! I love supporting fellow mums, women owned businesses and other women in general. I found the essential oils lovely, and if You are in the market for them or for skincare, You might want to check this brand out.
May Holistic Kitchen go from strength to strength!
So that's it for today, thanks for reading!
Sending Love & Light,
Renata.