Hi Lovelies,
Welcome back! And welcome if you are new here xoxo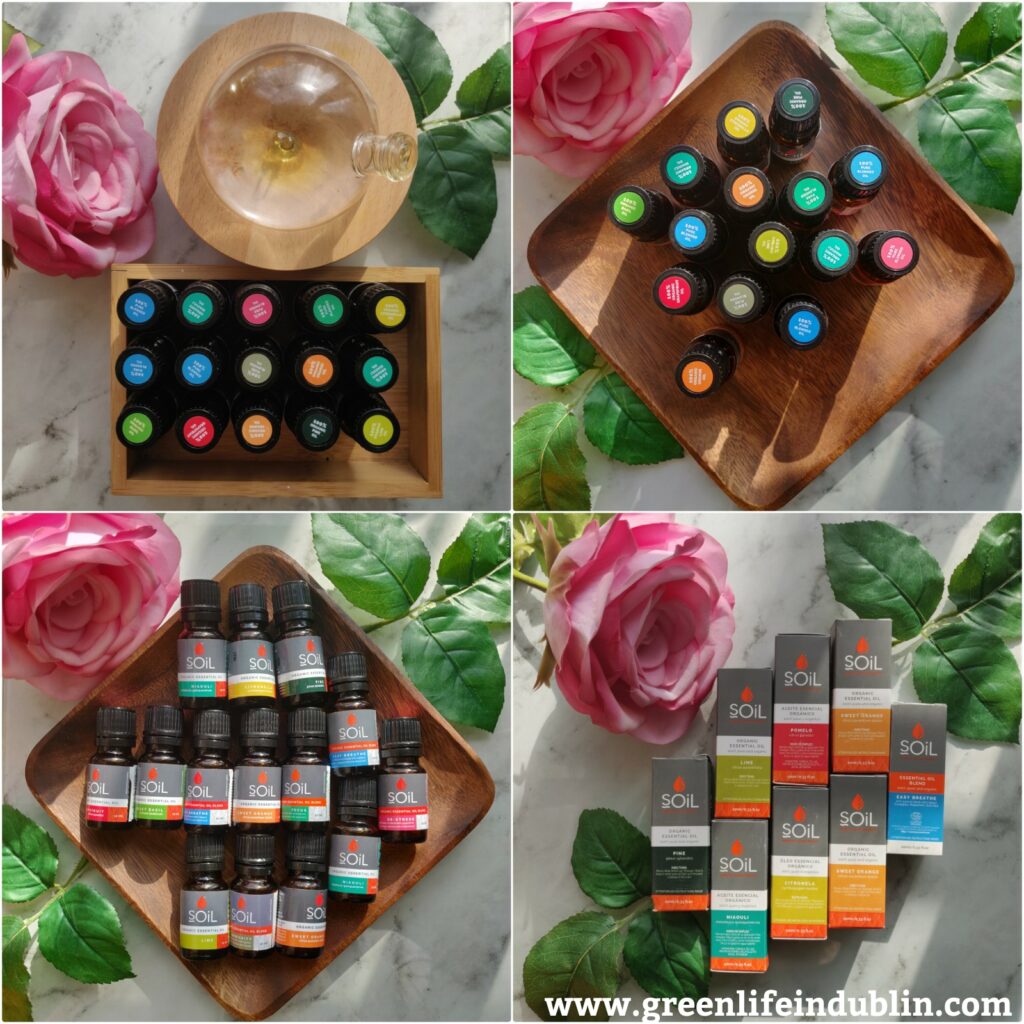 Essential oils. These little bottles of plant magic help me so much in these difficult times when the world is upside down. You might remember this Soil essential oils review (here) or this Living Libations Nebulizing Diffuser review (here) posts I'd done recently – both are still the loves of the moment! In this post I will explain the ways I use essential oils, as I get lots of questions about it. The brands I love and trust are Living Libations, Neal Yard Remedies & more recent additions of Soil & Balm Balm. Organic is always best, but if can't afford it, at least do the homework on brand's background check – do they grow their plants? How they are sourcing their raw materials if not? What is their extraction method? Do they use solvents? All that matters greatly, because the finished product is only as good as your starting material. You don't want concentrated pesticides, am I right?
*disclaimer before we start - this post is not aimed to give professional advice or make any claims about products. This is me sharing the ways I use essential oils for myself & it is up to you what you will do with this information.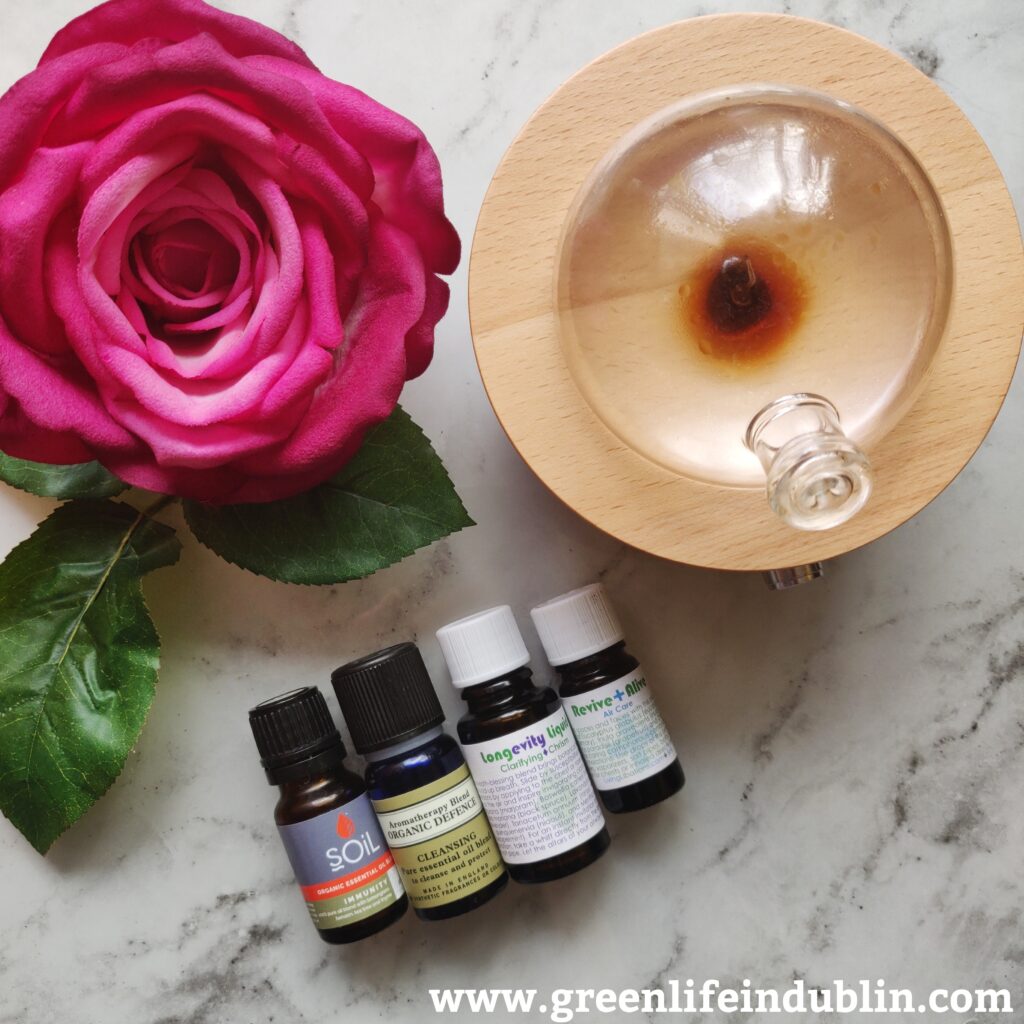 Different essential oils have different properties to them & I won't go into that today – but I can recommend a few good books like  this one. Here is a good list for Your perusion too.
The main method I use essential oils is diffusing them (post here) in my beloved "cannon" aka Living Libations Nebulizing Diffuser (review) – by the way, if you are catching this post until April 10, you can get it on sale at Living Libations.  Some blends I diffuse for fun, like orange and vanilla, some for health, to help myself and my family breathe better – see my Natural Medicine Cabinet post here. They are also a part of my dental care routine outlined here – surprised much? A couple of fun and very useful DIYs can be seen here, including all natural "Joy" perfume can be seen here.
Another way I use certain essential oils in roller bottles diluting them to 5% to make healing potions that are portable (post here) – choose blends like Organic Defence or Immunity like (most brands have blends like that) or get them ready made if you are not comfortable DIYing it.
Tea Tree Oil has been one of my top natural products of all times for a really long time, in fact I talked about it as one of my Top Three Natural Products back in 2016 here.  I use it for all kinds of ways from adding it to my cleaning products, dabbing it on zits or skin tags to remove them (post). I also add it to kids shampoos or leave in conditioners from time to time. Apparently that repels lice & I've heard enough of anecdotal evidence to believe it works. This is also a part of my DIY brush cleansing spray (post).
Peppermint EO is good at repelling mice & spiders, apparently they don't like the smell, so I sprinkle in the corners of the room at night.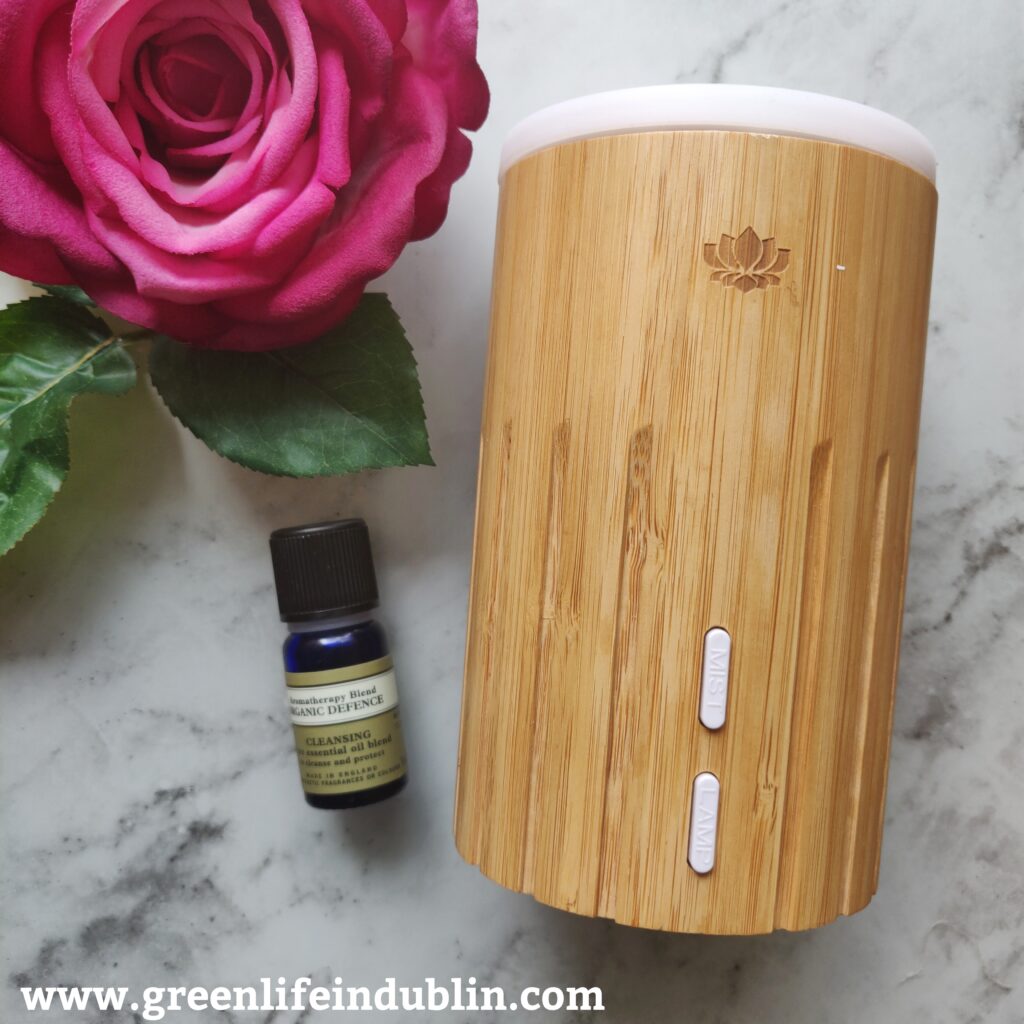 You can also wear certain blends as a natural perfume, drop a drop on your scarf in winter or one of those pretty lava stone necklaces/ pendants. Now that we are in this horrible Covid-19 situation I make sure to always have either Pure Anada Shield or Immunity blend by Soil – I drop a couple of drops on the collars of my clothes/scarf and also on the masks too. You can also use a handkerchief if You are afraid it will ruin your clothes too. When at home, you can use salt inhalers, Living Libations have one, so check it out if You want to have specific purpose product – especially if You have asthma or other breathing difficulties? Although I will let you in a little cheapskate secret, I use porcelain oil/vinegar vessel I'd never used in my kitchen instead – the principle is similar & I am all about reusing what you have and not spending my money unnecessarily.  I have a post on it on my IG, but you would have to scroll for miles to see it – it's from around 4-5yrs ago, one of my first posts. Well, when you work 10hr work weeks & thus your play budget is next to none,  you have to get creative, mind you 🙂 Do not forget you can inhale the oils straight from the bottle, I just feel the Himalayan salts I am using have added benefits to it. *Please don't use essential oils on Himalayan lamps, the oils would disintegrate it with time. When I said Himalayan salts, I actually meant actual Himalayan salt used in salt inhalers like this in the picture.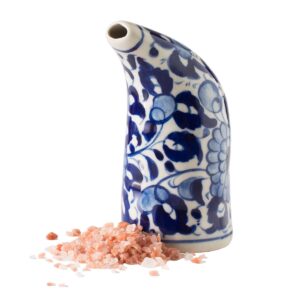 I forgot to post this at the time of publishing, so had to come back to update it, but I wanted to let you know essential oils can be added to dry brushing ritual to move lymph more efficiently. I use Living Libations Verve Tonic.
Interesting fact, but Living Libations Poetic Pits are natural deodorants made entirely of essential oils! Is your mind blown yet? That's right, no baking soda or magnesium in sight. I am about to review one of them too.
What about skincare you ask? Well, there is a myriad of wonderful skincare products out there containing EOs in the formulas, but the honest truth is, my uber sensitive and dermatitis prone skin is way too sensitive for them. For a really long while I didn't want to admit this to myself, for years actually. But after having too many reactions both for judging for natural beauty awards and in my own pursuit of the best products, I have finally hung up my blogger shoes in this are and won't stray too much from what I already know to be working for me. If you are not sensitive, be my guest!
So, what are essential oils brands I trust and use? All listed here:
Check out Love Lula

for Balm Balm, Alteya Organics, Soil essential oils
Check out Live In The Light

for Pure Anada & Living Libations essential oils
Check out Dutch Health Store

for Living Libations, Atlantic Aromatics essential oils
So yes, there it is, I spill my beans on essential oils. Now, your turn! Have I missed anything, do You know some cool tricks I do not know? Please share, I would love to hear from You ?
Sending Love & Light!
Love You guys.
Renata.