Hello Lovelies,
Welcome back! And welcome if You are new here xoxo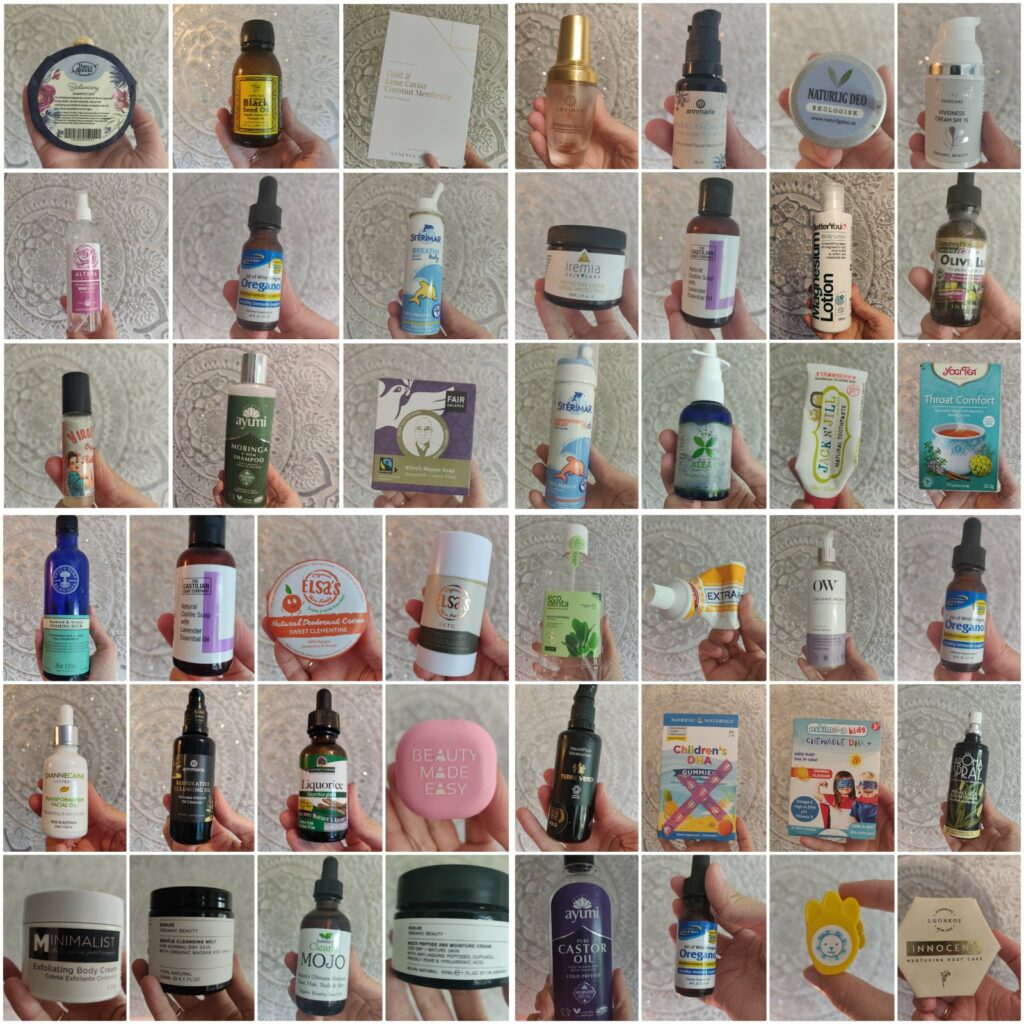 How are all of You, I hope You are well? Empties time for the last three months for me! There's one thing I myself won't be enjoying though – adding up the costs. I started tracking the costs this year and oh boy, it has been a real eye opener.
Many & many of these products have reviews, please hit the search box for more in depth posts on them.
FABULOUS GREEN BEAUTY/WELLNESS PRODUCTS I WILL REPURCHASE
Ayumi Moringa & Neem Shampoo
This affordable brand is a hit in our house for years now. I like Sandalwood range, Moringa & Neem helps Mr. Green Life In Dublin with his "scalpacne" and the kids love Hibiscus range.
Hesh Black Seed Oil
Black seed oil is amazing natural remedy that's thousands of years old. It is said to sure everything apart death according to Eastern Medicine. You can use this oil on the skin and hair too, which I did and I will be back for more.
Fair Squared Allepo Soap
I loved this, worked well and lasted for months, You get a big bar for Your money. Repurchasing.
Alteya Organics Certified Organic Rose Water
The only rose water I use, period. I feel I am mentioning this in every post and every video ever. That review must have the most pingbacks, cha!
The Castillian Soap Company Castille soap with lavender
Love castille soap! This came in Love Lula Beauty Box, the handy size allowed me to take it to work, where they have horrible soap. Repurchase? Yes.
Elsa's Organic Skinfoods  Sweet Clementine + Detox deodorants
I find them working great, but please allow me to give You one little tip about them – do use consistently. I put mine aside while I tested something else and they dried out on me.
Terre Verdi Neroli Pom moisturiser
Ayumi Pure Castor Oil
Living Well Baobab powder
Check Love Lula for Elsa's Organic Superfoods, Alteya Organics, Castillian Soap Company, Ayumi, Hesh & more
Jack N Jill Strawberry Toothpaste
The only toothpaste Green Life In Dublin Jr uses, we have a post and Youtube video if You want to know more products my child has
Sterimar congestion relief spray x2
Xlear (xylitol nasal spray)
Both are for me, I have permanent sinus issues unfortunately and they do seem to help.
Boiron Coryzalia
Homeopathic remedy I take at the first sights of cold/flu. Works for most of the time, but if I feel it is evolving into full blown flu, I move onto Osccollococinum (I think I've misspelled that) also from Boiron as more heavy duty approach to heal quick and that works every time. I use both of these remedies for at least fifteen years and I cannot recommend highly enough You take a look into them too. See more in my holistic medicine cabinet post.
Nature's Answer Liqorice
DrThungs toothbrush cover
Nature's Plus Olive Leaf
OreganolP73 x2
Yogi Throat Comfort Tea x2
Sambucol gummies x2 & liquid x2
Oxylife Oxygen + silver + aloe
A.Vogel Pollinosan
Nin Jiom, Pei Pa Koa Herbal Dietary Supplement with Honey and Loquat – cough syrup
Ricola herbal sweets
Eskimo Kids DHA gummies
Check iHerb for Boiron, Sambucol. Now & more Code CDI1500 saves $£€ for Your first order
Pure Anada Balancing Shampoo Bar
My Holy Grail shampoo bar! I was about ready to give up on shampoo bars when I came across this beauty. Seek review for more.
Living Libations Ozonated Gum Gel
Another Holy Grail status product, see my holistic dental care post for more.
Check out Live In The Light for Pure Anada, Living Libations & more SAVE 15% WITH GREENLIFEINDUBLIN15 AT LIVE IN THE LIGHT (UK)
Gold caviar mask
Viroguard
Evolve Organic Beauty Gentle Cleansing Melt
Evolve Organic Beauty Climate Veil SPF20
Check Dutch Health Store for Evolve, Living Libations & so much more
Lovinah Goddess Glow
Better You Magnesium Lotion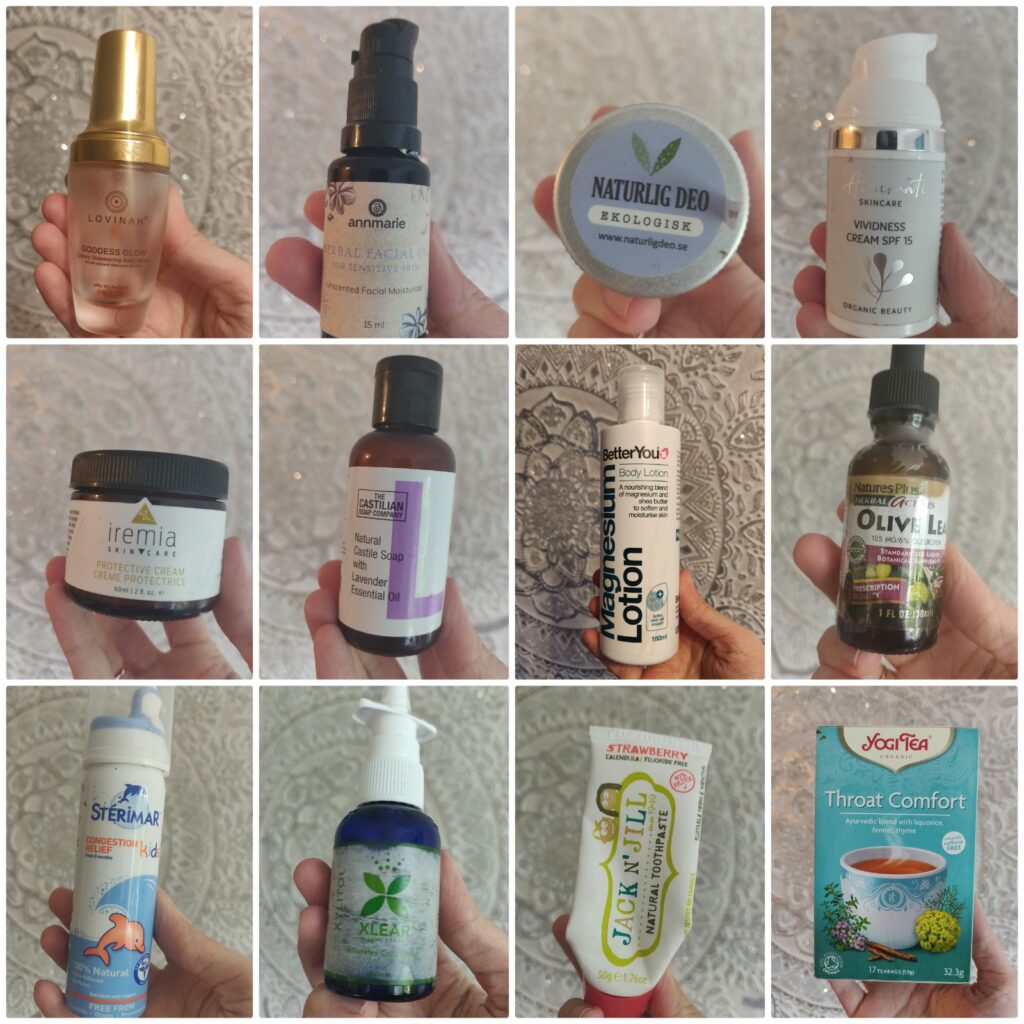 GREAT NATURAL ITEMS I WON'T GET FOR NOW DUE TO THE SIZE OF MY STASH/ OTHER
Ecodenta mouthwash
Arm & Hammer toothpaste
Organic Works hand wash
Nyr Organic Aromatic Bath Soak
Isabella's Clearly Mojo + Soft face and body oils
Evolve Organic Beauty Multipeptide 360 Moisture Cream
Nordic Naturals Children's DHA
Green People Nordic Roots HA serum
Odylique lip liner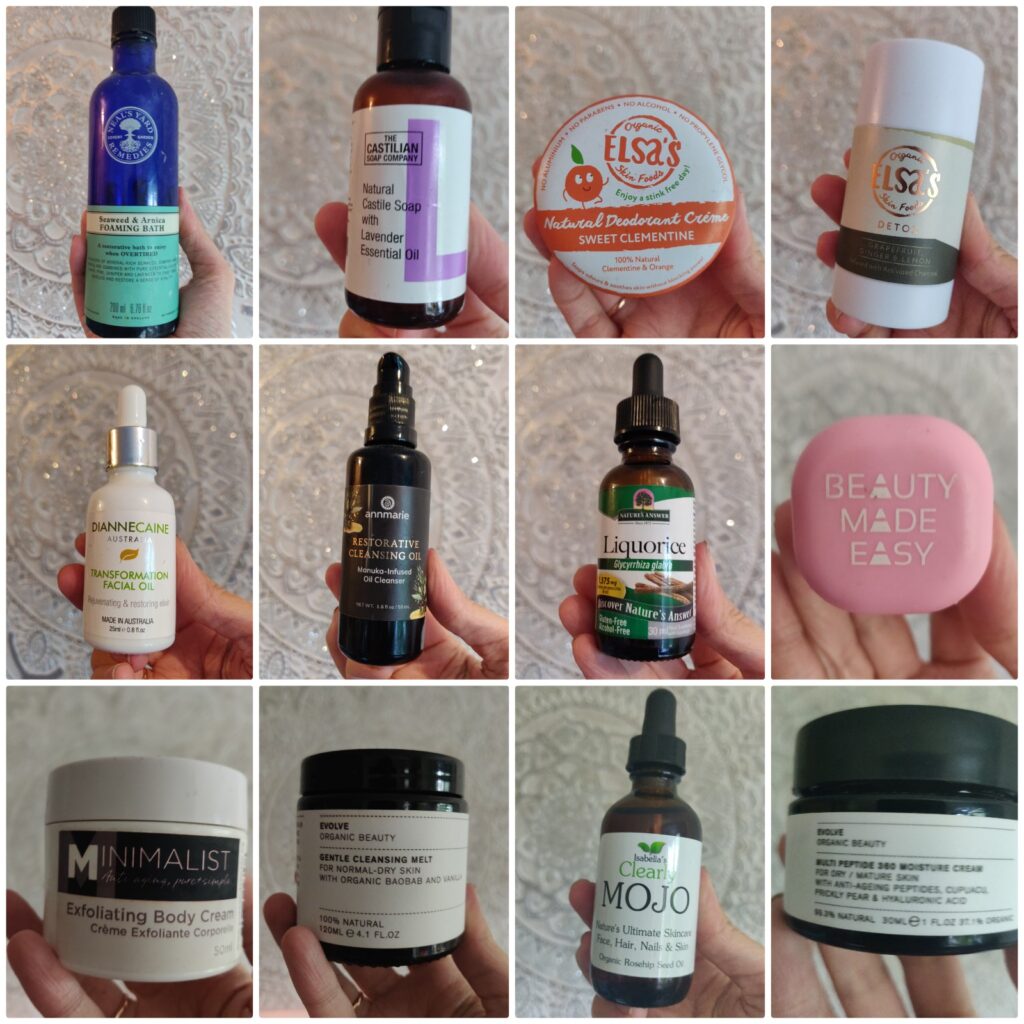 NATURAL PRODUCTS I WON'T BE GETTING AGAIN
Beauty Made Easy lip balm
Saint Come Melaleuca spray
Dianne Caine Transformation Facial Oil
Minimalist Exfoliating Body Cream
Iremia Skincare Protective Cream
Lounkos Innocent nurturing body care
AnnMarie Skincare Restorative Cleansing Oil + Facial Oil
Vividness Cream SPF15
Benecos corrector quad
Sante corrector trio
Madara Seduction multiple
---
TOTALS FOR THE LAST THREE MONTHS:
Uhh, do I have to air this publicly? Oh wait, I did sign up for it ?
Skincare – 12 products – €305
Eeek! I want to go back to head-in-the-sand method!
Bodycare – 11 products – €284
Make Up – 4 product – 79€
Hair -3 products – 26.5
Health & Wellness – 33  products – 443€
Other – 4 products – 27.5€
---

TOTALS PER YEAR SO FAR
Skincare – 46 products – €528.5
Body care – 44 products – 822€
Make Up – 15 products – 298€
Hair – 9 products – 135.5€
Health & Wellness – 81 products – 1042.5€
Other – 22 products – 169.5€
ALL TOGETHER NOW - EEEK!!
I feel like I need a chair and a stiff drink after this, not going to lie.
Now, Your turn – what have You guys finished lately? Have You ever budgeted what You are spending on skincare & stuff? Let me know, I want to hear from You.
Sending Love & Light,
Renata.