Hi Lovelies,
Welcome back! And welcome if You are new here xoxo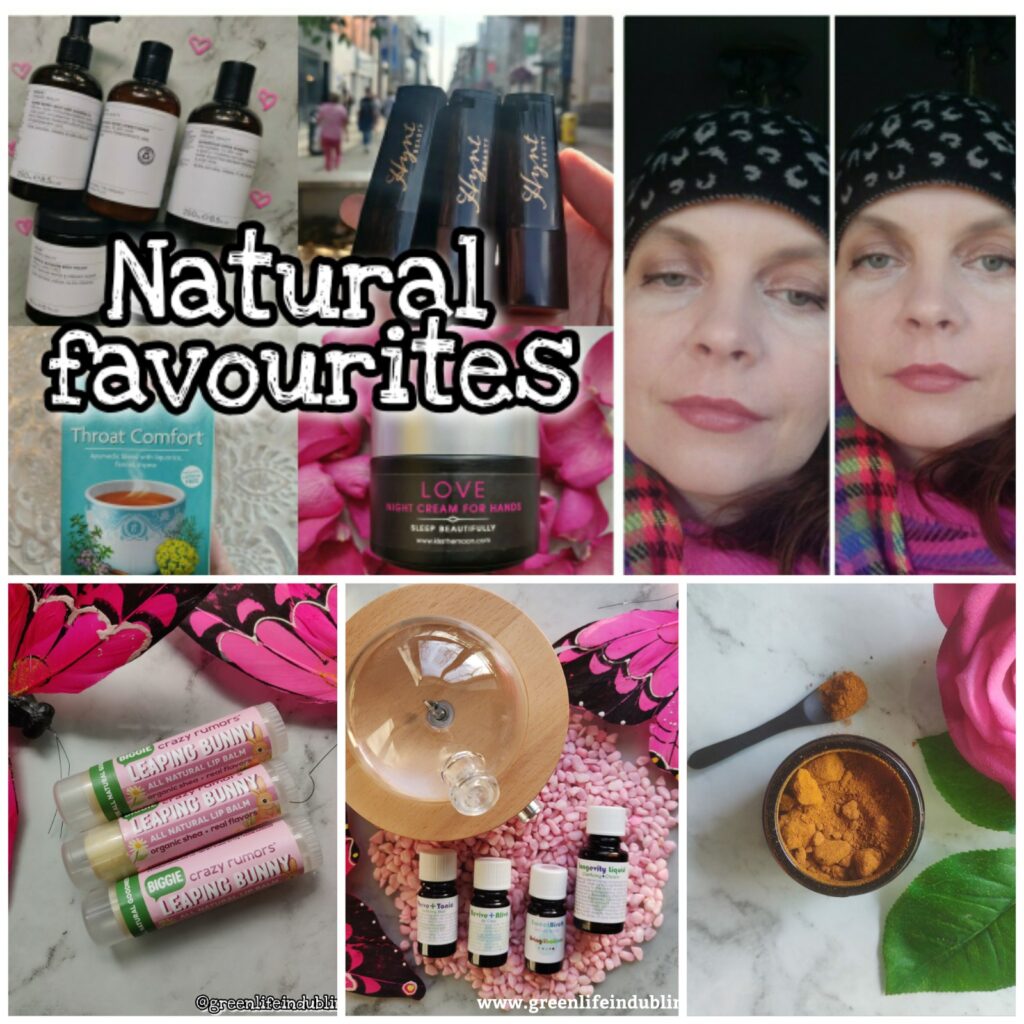 Hope life is treating You well? Time for the Fall/ Autumn favourites again! I have some good stuff to show You, even if they are repeats over and over. They are favourites for a reason, am I right or am I right?
I also made a Youtube video, so click over there if You prefer viewing versus reading:
The products in order of mentioning:
EVOLVE ORGANIC BEAUTY everything – from skincare to body care to hair care
I love love love Evolve everything! I feel like I do not shut up about them for the second third year already, but for a good reason! Everything is amazing! The skincare is almost exclusively Evolve, I highly recommend their Bio-Retinol C Booster, it is FIRST retinol like (it's bakuchiol actually) and vitamin C product not to irritate my sensitive skin. It works and beautifully so. The eye cream with probiotics and Hyaluronic Acid serum in a roll on format are the only two products in eye product category I own & that is saying a lot. Tropical Blossom body butter smells AMAZING!!  and I recommend You start with this if You are new to the brand and if You are new to green beauty world altogether. This little pot of joy will give You so much of that luxe spa-like experience that You will want to use this and nothing else. Matching scrub is also beautiful, as is shower oil – the latter is just divine for the cold time of the year. I could go on and on! My love for this brand is so big that I even convinced Dutch Health Store to carry it. True story bro.
Brand overview – Evolve Organic Beauty – Green Life In Dublin
DRHAUSCHKA Rose Day Cream
But let's move on to other brands and products, shall we? Thankfully there's no shortages of a good ones, even thought sometimes You have to test piles of bad products to find them. If You are dry and sensitive skin gal like me, You would love this rich cream for cold time of the year! I make sure to get one or three come every winter. My skin just loves it.
 Mahalo Rare Indigo
This little pot of beauty comes all the way from Hawaii and I love it for many reasons, even though it is very expensive (for me). Get this, a deluxe sample of this impressed me enough to put it into Yearly Favourites back in 2016 and it is a fave still. How, You ask? Simple, it has gorgeous ingredients, makes my skin amazing AND heals my dermatitis – which is on my face. So that's how I justify cost to myself.
 HURRAW Balm Too*
This was not an an instant fave, I will be honest. I got one of their balms to try when they came out with them, but I didn't find them any good on my skin, I felt it just sat there on the surface. Things changed when I started using it on my lips as a mask (meaning applying a thick layer of it) for the night. Hurraw are famous for their lip balms and I feel they are their strong point. I want to try their deodorant creams too.
HYNT BEAUTY  Flyrt mascara*, concealer & Pinkibelle lipstick
Another brand from my Holy Grails list form years and years ago! Their duet perfecting concealer is the hardest working product in my stash and my products testing history. Offering full coverage at only a tap and a swipe, this a dream come true for my (hereditary) dark circles. I tried lots of other concealers over the years and nothing compares. Truly the best.
Then came the Pinkibelle and ended my (forever) search for the best nude lipstick! The shade is more on the peachy pink nude side, but it is so gorgeous on so many skin tones, I am amazed at how good it looks on everyone. I am wearing it in the video and a few of my IG posts. My hubby also complimented me on this shade – his first and his last compliment on my lipstick, he usually hates them all on me. I also blogged about it as signature Audrey Hepburn lipstick shade, but natural here. It is also my signature lipstick and the only one I repurchased three times.
So with all that said, what does one say when Hynt Beauty comes asking if I want to try their newly reformulated mascara houses in sustainable glass packaging? You say yes please, am I right or am I right? I have to say I was really impressed with it, it gives amazing length and volume – with added lash care ingredients to boot. I also wear it in the video. If You love Inika or Fitglow mascaras, You would love this too. Pinky swear.
Isabella's Clearly Lash Serum*
About the same time I got Hynt mascara, I also got this as a part of products from Isabella's Clearly to try. I have to say I am suitably impressed. The ingredients list is short and sweet, all natural of course and it does make a difference, especially used together with Hynt mascara.
Vitamin D is what almost all of us lack, especially if we live most of our lives indoors. I am religious about it ever since I figured out the lack of D was one of the main causes of me getting perioral dermatitis mid 30s out of blue. With the thing-that's-going-around it is even more important to take it, because it is not only a vitamin but also a hormone needed for more than 300 body functions daily. The right dose is different for everyone, it is best if You consulted Your doctor to find Yours. I take 5000iu daily.
Another vitamin that is very important for the immune system. We hoomans are one of the very few mammals whose bodies do not produce vitamin C in the body. Again, does will differ for all of us, but please do Yourselves a favor and research optimal dose versus "recommended daily allowance". They are worlds apart. Come thank me later!
I can never pronounce it right, but Oscillococcinum is what saves me and my family time and time again – it stops colds in it's tracks. I use it for more than a decade.
Another natural remedy that works like a charm instead of antibiotics! In fact, we haven't had those ever since I discovered this little beauty. More thoughts in My Natural Medicine Cabinet post.
My n-a-t-u-r-a-l medicine cabinet post:
You might know I have anxiety, so I was really interested in trying this CBD from Live In The Light. I am careful with CBD brands, the industry is rife with all kinds of of greenwashing (CBD washing?) – but that goes with territory in every industry I guess. Long story short, You want Your CBD to be of organic, pesticide and mold free hemp. While I will admit I haven't done extensive research on this brand, Live In The Light did and knowing their uber strict standards for choosing new brands and products, I can rest assured it is what's good for us. I am happy to report it takes the edge off anxiety too.
KISS THE MOON love night cream for hands
Both creams have a fabulous ingredients, texture and they leave your hands silky soft, even in winters. I cannot get enough. Both will be firm favourites for years to come.
My favourite tea in the whole wide world. Not only it is naturally sweet with perfectly balanced natural flavours, but it is organic and so so good at soothing the throat too. I am addicted 🙂
Wunder Workshop Golden Shrooms Energy & Immune Magic Review [AD]
ZOJO MAGICAL COCOA
Wonderful natural (and healing!) hot chocolate with medicinal mushrooms – chosen specifically because of that. I am a bit on medicinal mushrooms kick, I feel I was called to them on some kind of intuitive level. I find them soothing and healing. Maybe I should blog about it?
Essential oils collection
Brands I trust & love and how I use them in this post:
Mandala plague/ house decor
-Cute notebooks – from TKMaxx
Merino wool leopard print hat from TKMaxx
Leopard print scarf – from car boot sale!
Here's a list list of my favourite online shops where I got all of that:
LOVE LULA
I hope You enjoyed the video and found it helpful. Brownie points if You read the description box to the end 🙂
Let me know if You have any questions on the products.
Sending LOVE & LIGHT!
Renata.

The video & post is not sponsored, almost all of the products were bought with my own hard earned moolah (PR/gifted are marked with *) and after working for a decade for free on my blog, I now use affiliate links to be able to continue to bring good content for You guys. If you choose to use them, this is at no extra cost to you & You have my eternal gratitude :)* . Isn't it amazing that we can support each other just by using each other's links?