Hi Lovelies,
Welcome back! And welcome if You are new here xoxo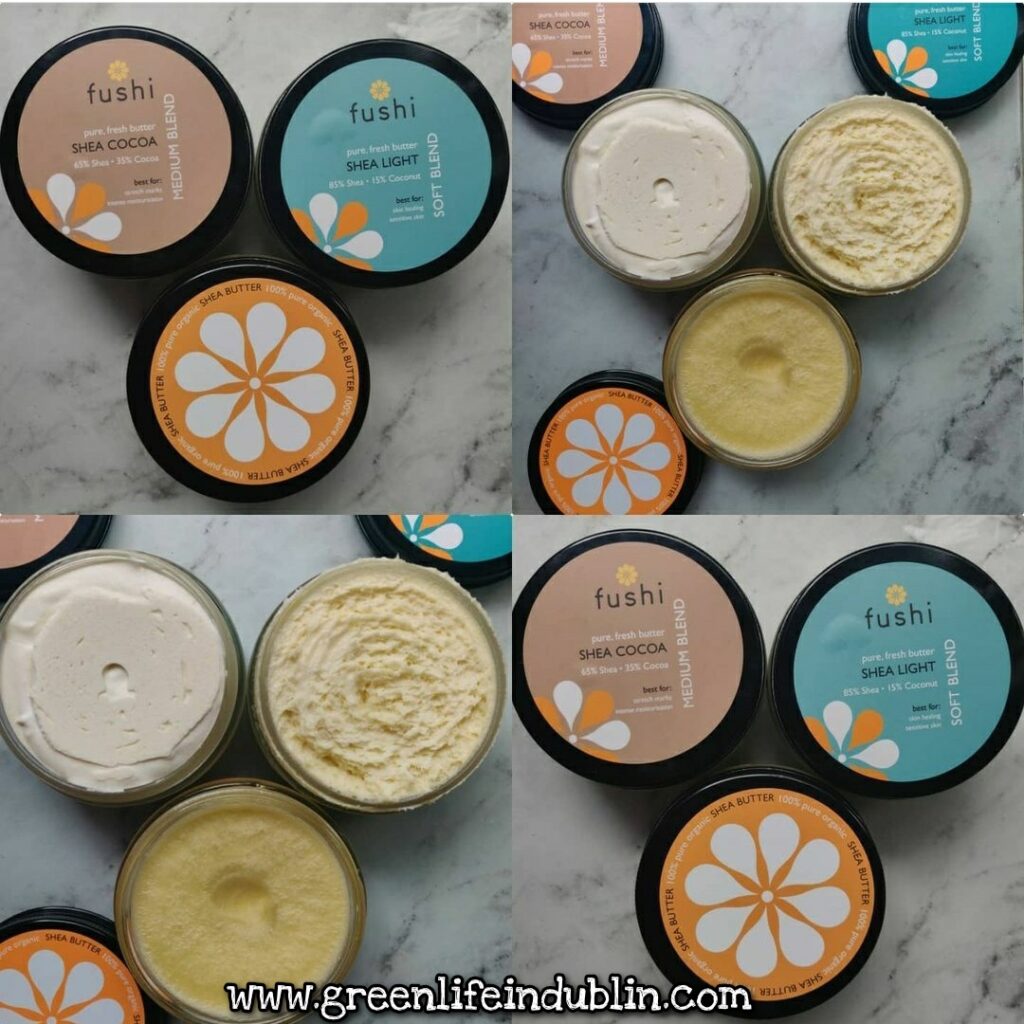 Good news all around! I am happy dancing because I was asked to join @fushiwellbeing family & I am very happy to announce I now have 20% [aff] code for You to save 20% off Your entire order – it is "GREENLIFEINDUBLIN, redeemable at http://fushiwelbeing.com/greenlifeindublin

You are looking at #greenlifeindubloves – none other than #fushisheabutter(s). They have three variants for us to choose from, but I cannot choose one over another, they are all my favorites! I reviewed them a while ago:
Shea butter is amazing for all kinds of skins, especially if You are like me and have not only dry skin, but also sensitive & #perioraldermatitis affected skin. If Your hands and heels are cracked mess in winters, You might need this beauty(ies) in Your life too. It takes care of all kinds of skin issues like nobody's business, especially #fushisheacocoabutter is a god sent product in my honest opinion. I wish I could go around giving each and every one of you a jar of it, that is how much I believe in them. Fushi, if You are reading this, please never stop making them!
I will be back to report with more Fushi products reviews soon.
Have You tried any of these Fushi Shea butters? What about other products, what are Your favourites?
That's all for now, thanks for reading! See You here next Tuesday, my posting day. In the meantime, You can check more of my faves.
Sending LOVE & LIGHT,
Renata.

see everything I own