Hi Lovelies,
Welcome back! And welcome if You are new here xoxo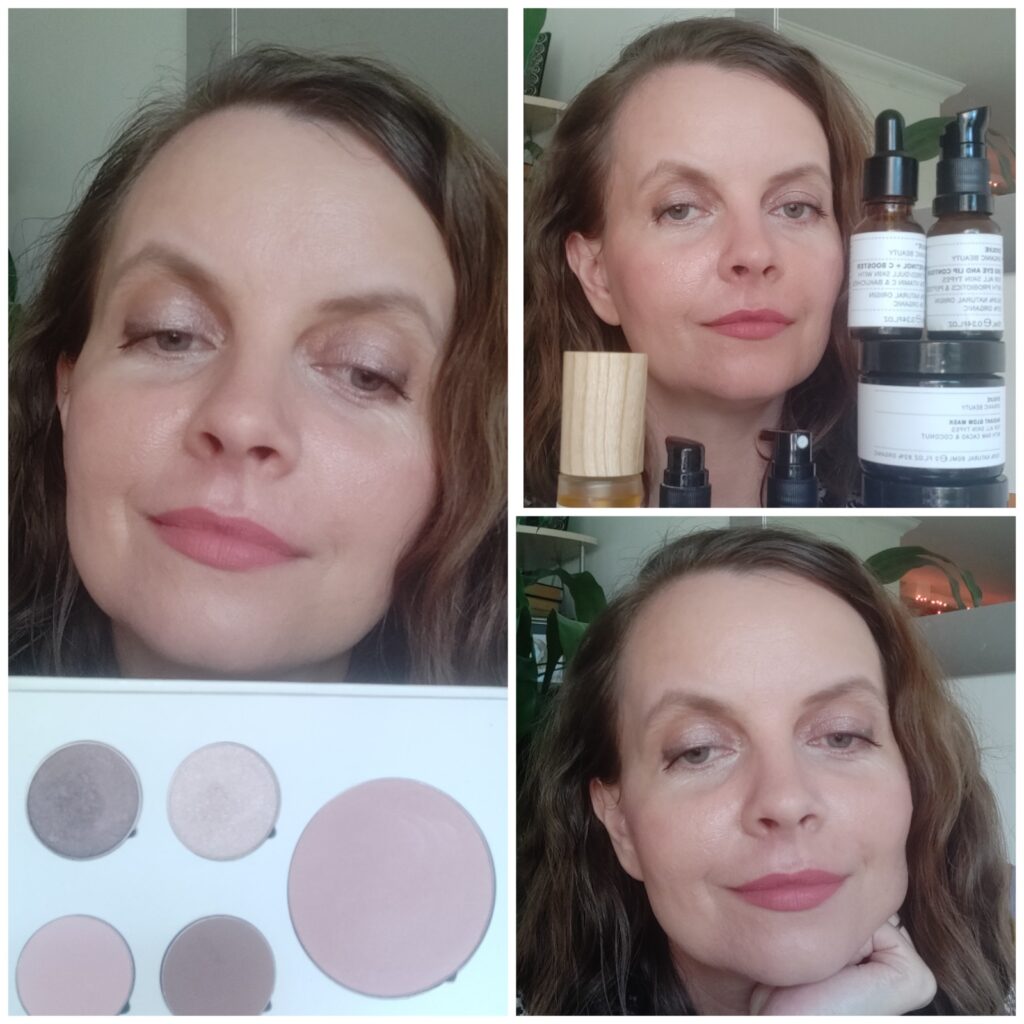 Dreamy and romantic make up look for summer's hot weather? Say no more!

*disclaimer, posts features some PR products & aff links. Opinions are always mine and honest. Love for the products is real real :)
Skin prep prior make up:
Moisturiser – Evolve Organic Beauty Daily Renew Facial Cream
SPF – either Evolve Climate Veil Tinted SPF20
or Living Libations Everybody Loves The Sunshine Beach Balm
Living Libations Everybody Loves the Sunshine with Zinc Beach Balm Review
Base – Pure Anada tinted moisturiser
Concealer – Hynt Beauty  Duet Perfecting Concealer in Light
Highlight – barely a touch of light eyeshadow from Pure Anada Dreamy palette
Lashes – Hynt Beauty mascara
Lips – First Date Liquid Lipstick By Kester Black
The brand name is nowhere near on the packaging, had to go find my old Clean Beauty Awards judging forms to retrieve full name of it.
Eyes & Cheeks – Pure Anada Delicate Palette
The Delicate Compact Collection Includes:
Sweet Pea Pressed Blush – many times award winner, look it up!
Haunt Pressed Eye Shadow
Macchiato Pressed Eye Shadow
Darling Pressed Eye Shadow
Water Lily Pressed Eye Shadow
I hope You got some value in this post, if You have any further questions, do let me know. I wanted to highlight my favourite brands and products for a good reason, they are natural and they do work (when so many others don't).
Check these products out at:
Pure Anada & Living Libations at:
SAVE 15% WITH GREENLIFEINDUBLIN15 AT LIVE IN THE LIGHT (UK)
Pure Anada (CA)
PURE ANADA
Hynt Beauty
HYNT BEAUTY
& Dutch Health Store for Evolve Organic Beauty & Living Libations sunscreens:
THE DUTH HEALTH STORE
Thanks for reading, I appreciate that! See You here next Tuesday xoxo
Sending LOVE & LIGHT
Renata.

see everything I own
.